The foods found at the Wizarding World of Harry Potter are delicious year round, but many of the menu items are extra special during autumn. To take your trip to Universal Studios Hollywood to that next level, we've put together a list of 5 things to eat at the Wizarding World of Harry Potter this fall.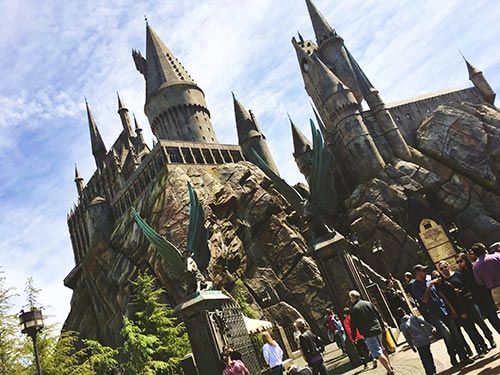 There's something even more magical about the Wizarding World of Harry Potter during the fall time. Maybe it's all the talk of witches, wizards, and well, pumpkin, that just gets us excited to wander the streets of Hogsmeade and duck into the Three Broomsticks for a cozy lunch. With so many delicious options, here are 5 things you must eat at the Wizarding World of Harry Potter this fall and the places where you can find them:
Pumpkin Juice
Nothing says fall and Harry Potter like a good sip of pumpkin juice. It is as crisp and refreshing as the smell of changing leaves on a brisk October day. And, it comes in the cutest bottles with a pumpkin top that you can bring home for a darling souvenir. You can find chilled Pumpkin Juice at the carts in Hogsmeade. You can also get it on tap inside the Three Broomsticks, but it won't be served in that cute bottle.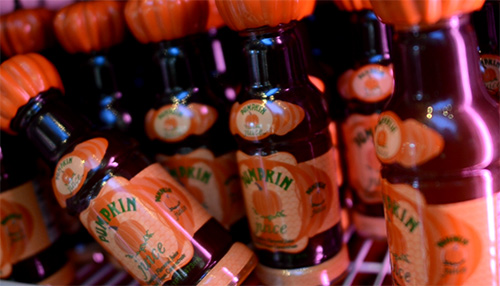 PS - If you want to try some pumpkin just at home, try our Harry Potter Pumpkin Juice Copycat Recipe. It's the next best thing to drinking it at Universal Studios Hollywood.
English Ale and Cheese and Soup
Nothing warms your body like a hearty soup on a chilly day, and the cheese and ale soup served at The Three Broomsticks does not disappoint. It is creamy, rich and perfectly balanced. In my opinion, it tastes like fall. If you're a big soup/stew fan, you can also order Beef, Lamb & Guiness Stew in a bread bowl.
Pumpkin Pasties
One of the first Harry Potter treats that I remember reading about in the series are the pumpkin pasties. The name alone just sounds like it's from the Wizarding World of Harry Potter, and luckily, they are from the Wizarding World of Harry Potter. You can find freshly baked Pumpkin Pasties behind the counter at Honeydukes.
You can also make our mini version of this tasty treat with a special, secret ingredient with our Pumpkin Pasties Copycat Recipe. We highly recommend it if you're looking for a little taste of fall mixed with a little taste of magic.
Sheperd's Pie
One of the most iconic dishes found at the Three Broomsticks is the Sheperd's Pie. It is warm, filling, and totally appropriate for the season. It comes with a side salad and views of Hogwarts if you chose to dine al fresco. Or, dine inside and keep your eyes open for these hidden secrets at The Three Broomsticks.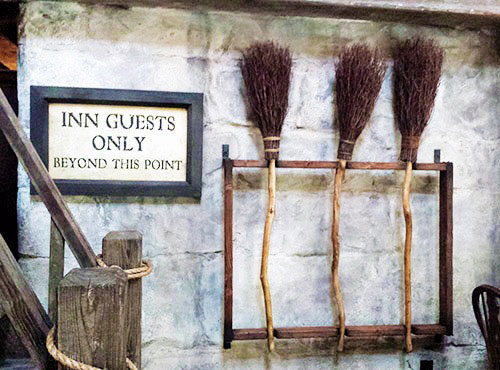 Butterbeer Potted Cream
And finally, one of the richest, creamiest, Harry Potter-iest desserts of all is served at the Three Broomsticks. The Butterbeer Potted Cream is a version of the must-have beverage served throughout the Wizarding World of Harry Potter. As a warning, it is incredibly delicious, but so rich that you may want to share.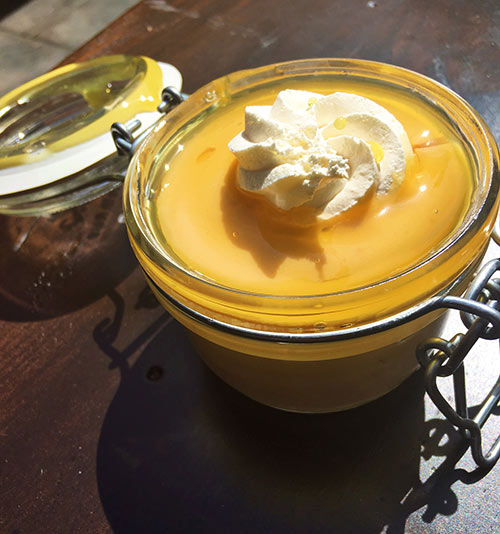 You can also make our version of this decadent dessert with our Butterbeer Potted Cream Copycat Recipe. You'll thank us later.
If you're dying to taste fall at the Wizarding World of Harry Potter, let us help. Our discount tickets are the lowest price available. Plus, you can print your Universal Studios Hollywood tickets from home and go straight to the gate! Save the most when you book one of our hotel partners with reduced rates. Stay at the Sheraton Universal or The Garland if you want to be really close to the park. Or, save even more by staying in Anaheim at one of our hotel partners with a free night special. You can book online or call our agents at 855-GET-AWAY.

Check out these other great articles: