An all-new Disneyland Halloween parade was recently announced and we are thrilled and chilled to be sharing it with you. Learn all about the Frightfully Fun Parade that will be part of Mickey's Halloween Party in 2016.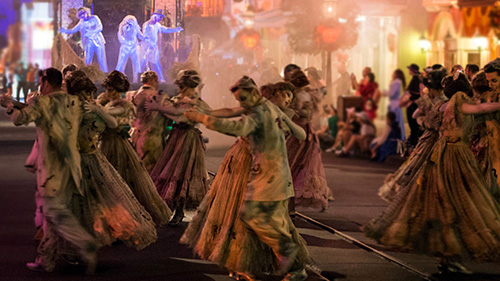 Photo Courtesy of Disney Travel
We now know what will be the floating though the streets of Disneyland during Mickey's Halloween Party. This year, the all new Frightfully Fun Parade is full of completely unique thrills and can only be seen at Mickey's Halloween Party on select nights. Get ready for the ultimate combination of ghosts, goblins, villains and more to take over the night, in an experience you won't be able to see anywhere else.
Leading the parade is the one and only Headless Horseman of Ichabod Crane and Mr. Toad fame. We knew that he'd be making an appearance as this is his Halloween debut at the Disneyland Resort. So it makes sense that to welcome him, he would be the one to kick off an all new Disneyland Halloween parade.
Once the Headless Horseman has captured everyone's attention, enter the main man himself straight from Halloweentown, Jack Skellington, who brings out all of his frightful friends to celebrate their favorite holiday! Remember, you can also find this crazy crew over in Haunted Mansion Holiday during Halloween Time.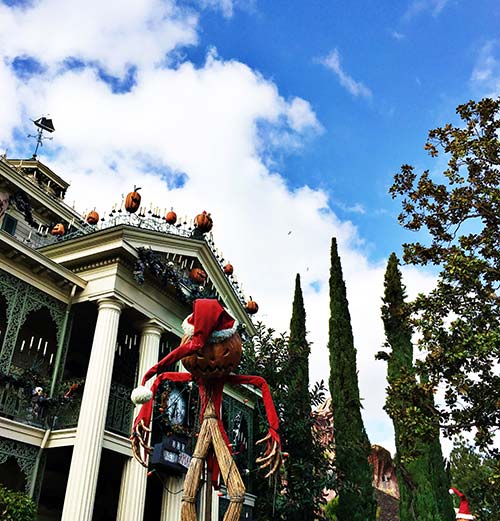 Next, the ballroom dancers of the Haunted Mansion come alive. These iconic ghosts will step out of their house and onto Main Street U.S.A. never stopping their classic dance routine. And not to fear, everyone's three favorite hitchhiking ghosts will make an appearance from the classic attraction as well.
Along with these death defying guests, the Frightfully Fun Parade will feature villains from your favorite Disney movies. The wicked Dr. Facilier from "The Princess and the Frog" leads the way and opens the portal for other villains to appear. Keep your eyes peeled (or covered) for the likes Hades, Jafar, Cruella, the Evil Queen and so many more!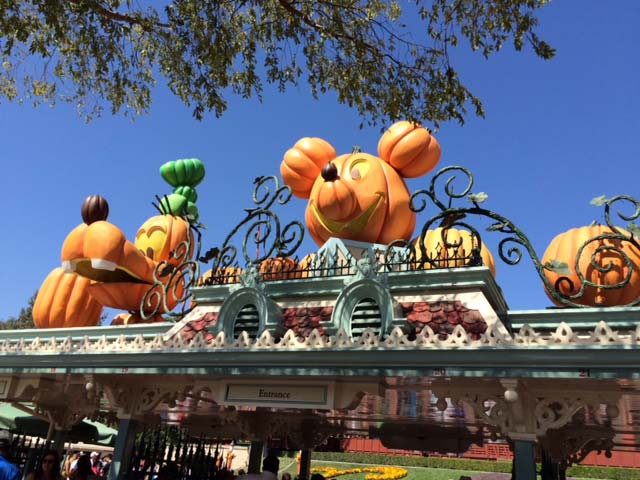 Remember, the only way to experience this villainous parade exclusively at the separate ticketed event, Mickey's Halloween Party. You can purchase tickets through Disneyland directly now, but you'll want to hurry because they sell out fast! This not so scary party will be held on 17 select nights from Sept. 23 - Oct. 31. Along with this all new Frightfully Fun Parade, you can have the ultimate trick or treat experience, meet your favorite villains and so much more exclusively at Mickey's Halloween Party!
Just to be clear, you don't HAVE to attend Mickey's Halloween Party to enjoy Halloween Time at the Disneyland Resort, which is included with regular admission. You'll love the Pumpkin Festival on Main Street U.S.A. that features hundreds of unique hand carved jack-o-lanterns. You'll also want to be sure to get your picture taken by the giant Mickey pumpkin and all of the Disney characters dressed up in their Halloween costumes. Take a ride on Haunted Mansion Holiday and Space Mountain: Ghost Galaxy to really get you into the spirit of the season. And this year is your last chance to ride The Tower of Terror! It will close in January 2017, and Halloween Time is the best time to ride this creepy attraction. So, be sure to drop in before it disappears forever.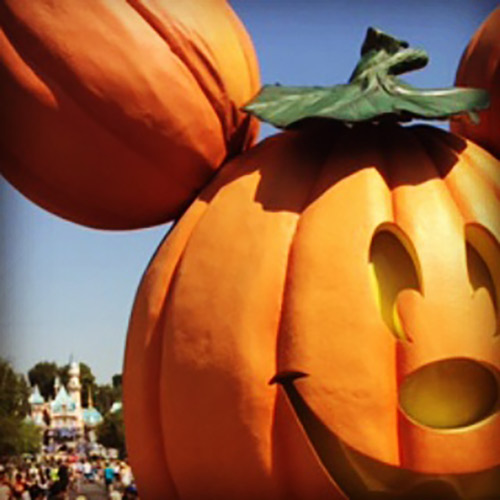 If you haven't booked your Disneyland vacation during Halloween Time, don't wait. Book a frightfully good deal on your Disneyland package with Get Away Today online or call our travel experts at 855-GET-AWAY. We have all of the insider information to make your vacation so good, it is scary!