Picking a hotel for your Disneyland vacation is a big deal. And we're here to help. Our Del Sol Inn review will break down everything about this hotel. Find out if it's the right choice for your family amongst the many hotels near Disneyland.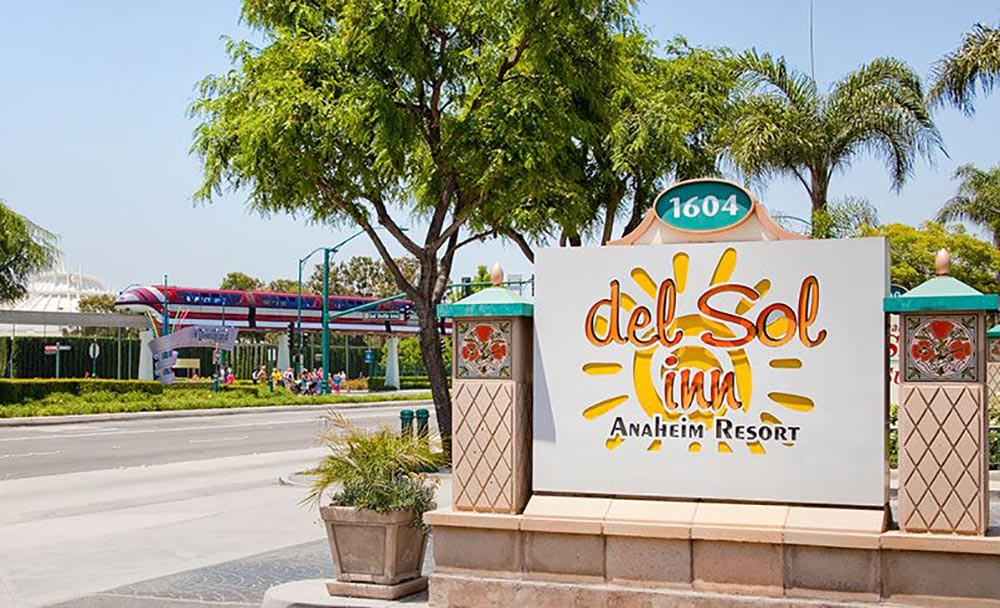 Photo courtesy of Del Sol Inn Anaheim Resort
Del Sol Inn Review
Nobody wants to end up staying at the wrong hotel for their Disneyland vacation. So, how do you narrow it down to chose between all the hotels near Disneyland? First of all, you can trust Get Away Today. Our team visits each of the hotels near Disneyland each year. We also stay at many of them. We do this so that when we give recommendations, it's based on firsthand experience. Our agents love to find out what it is that you're looking for in a hotel and then help you find the perfect fit.
If you've been thinking about the Del Sol Inn Anaheim Resort, be sure to read our review. We walk you through everything you've wanted to know about this hote near Disneylandl. We'll go into detail about what we like about the rooms, amenities, dining and location. We'll also talk about who the hotel may and may not be a good fit for.
Del Sol Inn Review - Rooms:
The rooms at the Del Sol Inn Anaheim have everything you would expect in a full service family hotel. There are three main room configurations to choose from. The first is a deluxe room that has two queen beds and the second is a deluxe room with just one king bed. The third is a kids room that features two queen beds and a set of custom bunk beds. The kids rooms sleep up to six, while the deluxe rooms sleep up to four, using existing bedding. You can request a roll away for $10 per night, plus tax.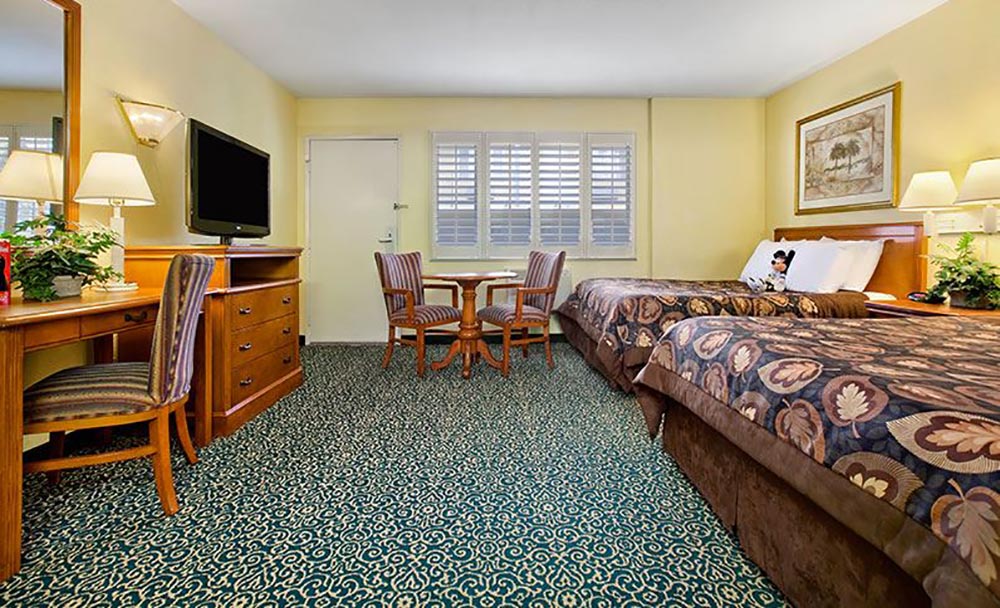 Photo courtesy of Del Sol Inn Anaheim Resort
Both of these rooms feature a refrigerator and a microwave, as well as the standard hotel room amenities you'd expect. One thing that I love about the guestrooms at the Del Sol is that they upgrade something in the rooms each year. It keeps the rooms so fresh. One year it could be the bedding, another it could be paint. A few years ago they added the plantation shutters that just took it up a notch. Something that is really important to know about the Del Sol Inn is that there are only 60 rooms. If you'd like to stay here, you'll want to book early, because the rooms go quickly!
Del Sol Inn Review - Amenities:
With such a small property, you may expect only a few amenities. You'd be wrong. The Del Sol Inn Anaheim Resort has every you'd expect at full service hotel, just on a smaller scale. There is an outdoor heated swimming pool tucked into the courtyard and free in-room WiFi. There's even an on-site laundry facility for an additional charge. Parking is also available on-site, but because it is smaller, parking is limited to one car per room. Parking is an additional charge of just under $13 per day. When you consider the parking cost at Disneyland, and that you won't need a shuttle when you stay here, that's a pretty good value as well.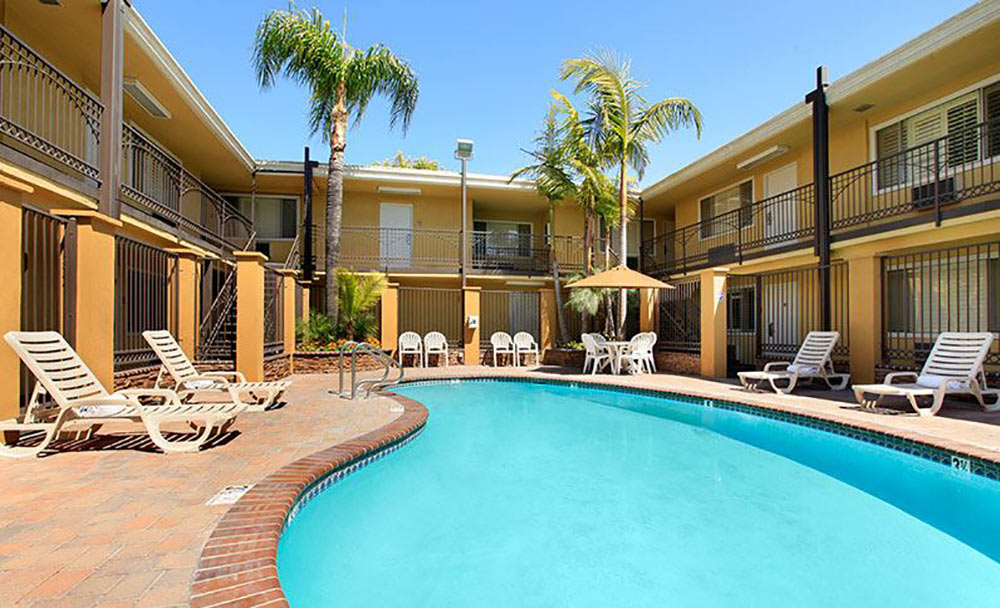 Photo courtesy of Del Sol Inn Anaheim Resort
If you're looking for a sprawling resort, this will not be a good choice for you. But, if you're looking for an amazing value without missing any amenities, the Del Sol could be your match.
Del Sol Inn Review - Dining:
When speaking of value and amenities, we have to mention the breakfast at the Del Sol Inn. Breakfast is served each morning - and it's free! You'll find breakfast staples like cereal and milk, fruit, oatmeal, juice, Danishes and more. It's a great way to start your day, and again, a great value for your Disneyland vacation.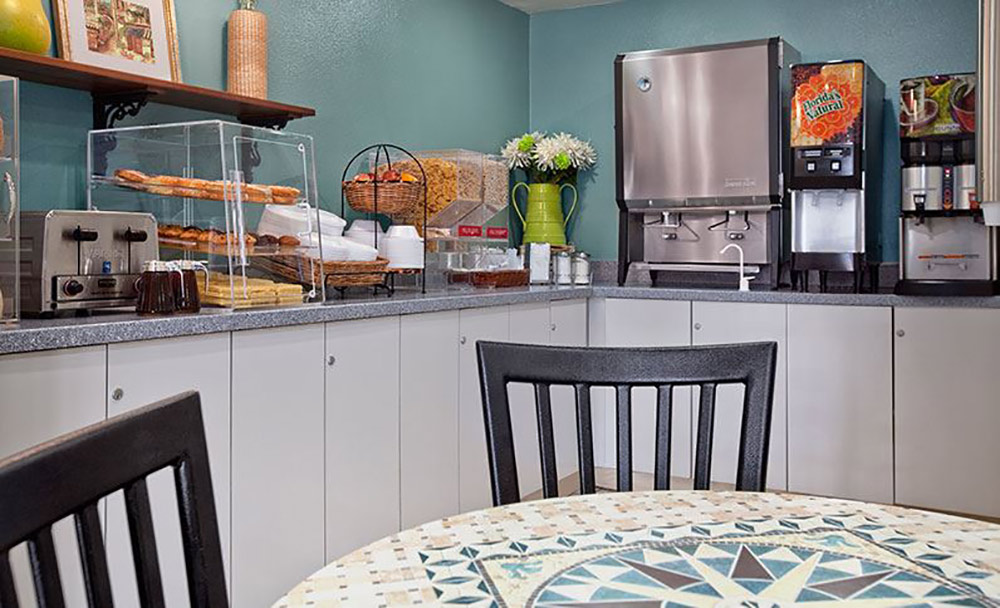 Photo courtesy of Del Sol Inn Anaheim Resort
When you're ready to branch out from breakfast, you're also within walking distance to a number of restaurants. You can easily walk to an IHOP, McDonald's, Panera Bread, The Pizza Press and so many others.
Del Sol Inn Review - Location:
One thing that is quite different about the
Del Sol Inn
is that it is a boutique hotel. It is small, and tucked away behind another building right on Harbor Boulevard. If you were to drive by and weren't paying close attention, you may not even notice it. And that's not a bad thing. But our favorite thing about the Del Sol's location is that it is a two minute walk to the pedestrian entrance to the Disneyland Resort. It isn't easy to find other hotels near Disneyland with such a perk! There are only a few that can boast such a short walk! The Del Sol Inn Anaheim feels like a hidden, affordable gem.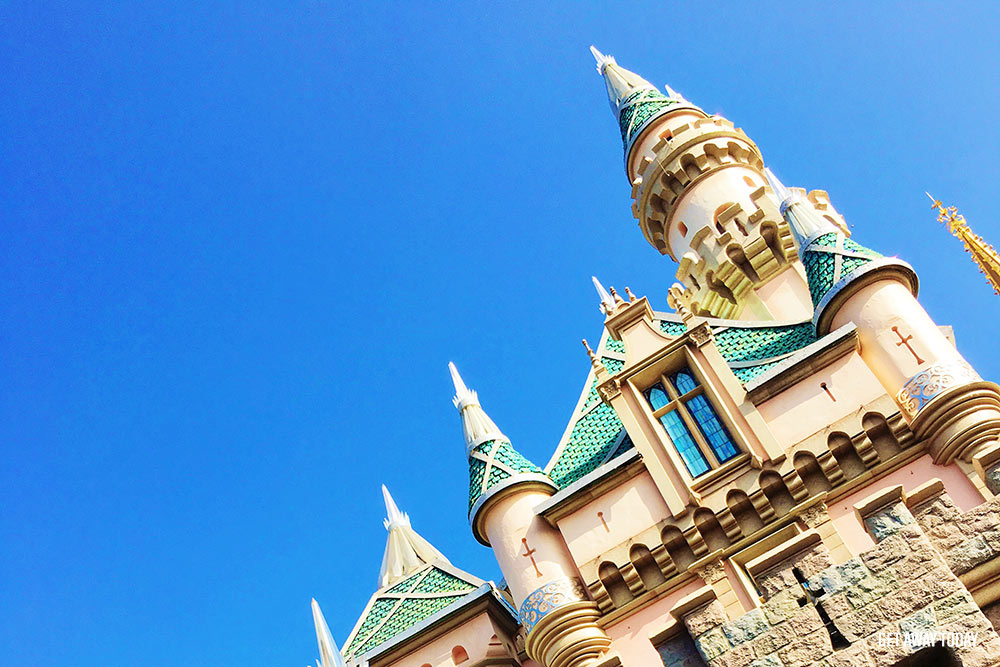 We also should mention as part of our Del Sol Inn Review that it is within walking distance to the GardenWalk. This outdoor shopping, dining and entertainment district more than doubles your restaurant choices within walking distance. You'll find family favorites like Bubba Gump Shrimp, California Pizza Kitchen and The Cheesecake Factory.
Del Sol Inn Review - Wrap-up:
Overall, the
Del Sol Inn Anaheim
is perfect for families, friends or couples looking for something super close, convenient and affordable. Because it is such a small property, it's also recommended for those who prefer to plan ahead, as a last minute reservation is going to be hard to come by. It's also not best for those who want a full resort type experience. If you're looking for a place to stay during an action packed Disneyland vacation, this is an excellent choice.
You can book your
stay at the Del Sol Inn Anaheim
online, or you can call any of our vacation experts at 855-GET-AWAY. And if the Del Sol Inn isn't what you're looking for, let us know. We'll walk you through your options to help you find your best fit. Our team would love to help you book your stay and answer any questions you may have.