Surprise your family with a cruise vacation with a fun confetti popper! Fill the popper with goodies and prizes. Then, let them crack it open to find the vacation announcement inside.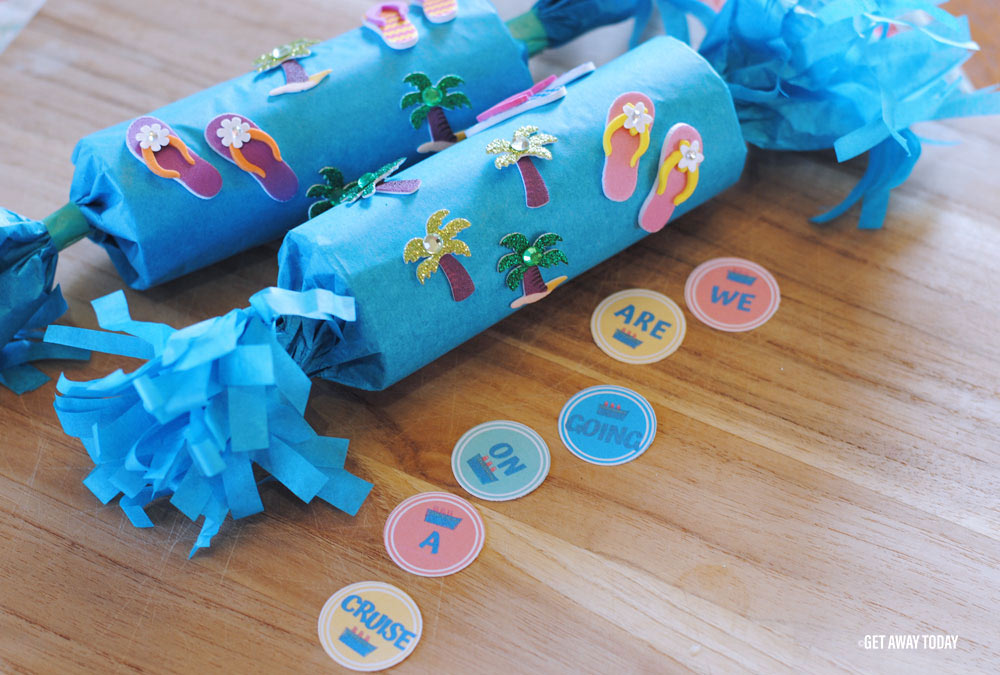 DIY Confetti Popper Cruise Vacation Surprise
Confetti poppers are so easy to make. Kids love cracking them open and watching all of the filling fly out! Crackers, or "poppers," are traditionally used around New Year's Eve as part of the new year celebrations. They are filled with prizes and special wishes for the new year. I thought they were too cute to be limited to just one night a year. So, they got converted to a vacation surprise popper. The best part is that these DIY confetti poppers don't make any noise. Okay, maybe the best part is the surprise cruise information inside, but you know what I mean.
DIY Confetti Popper Cruise Vacation Surprise Materials
You will need to collect a few items to craft with. The project requires an empty toilet paper roll, tissue paper, washi tape, scissors, decorating supplies and filling. Don't forget the to download your confetti popper cruise surprise template here.
The words on the template come together to say, "We are going on a cruise!" If you are using this idea for another type of fun vacation, you could write your own little note to insert into the confetti popper.
The prizes you include in your DIY confetti popper can consist of so many different things.
I used a cruise theme so all of my fillings were beach or ocean oriented. I used shells, blue confetti circles, cork tops, glitter balls, and shell necklaces. You could also put in a pack of fish fruit snacks or little wrapped candies. You might even be able to fit a pair of pedicure flip flops into your roll if you're feeling ambitious.
DIY Confetti Popper Cruise Vacation Surprise Instructions
Fill your toilet paper roll with whatever prizes you've chosen, and set it aside for a minute.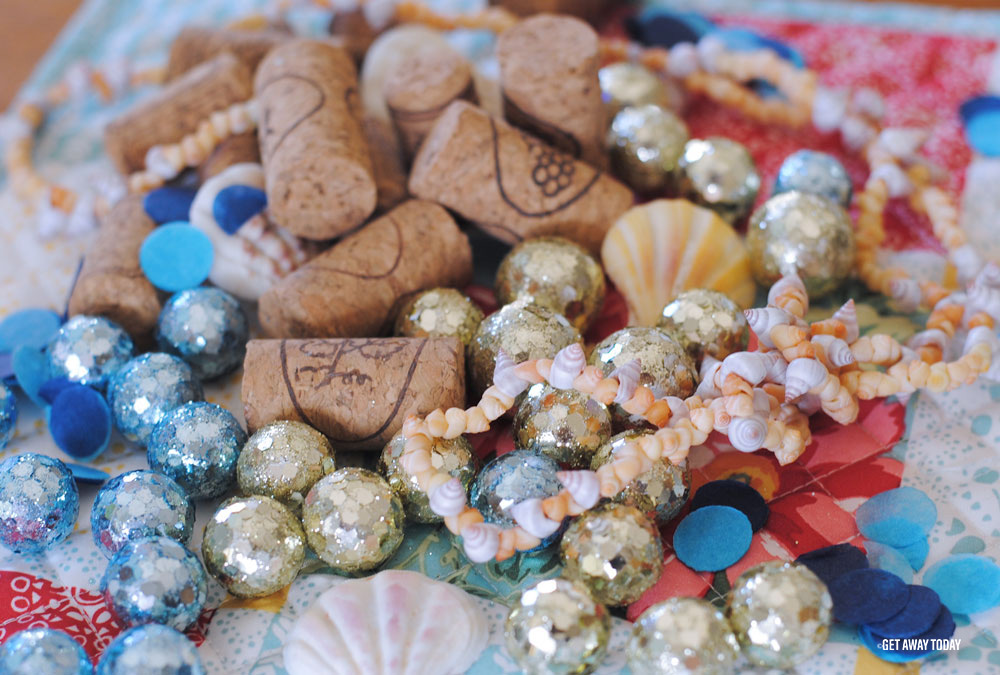 Cut the "We are going on a cruise" circles out using a one inch hole punch.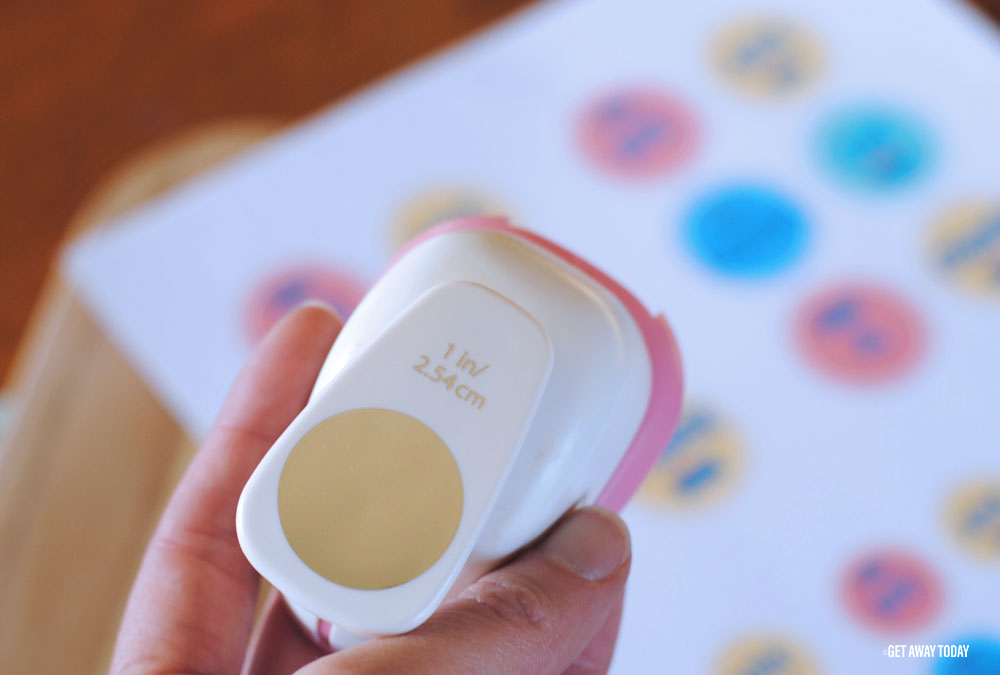 I love circle punches. They are handy for so many art projects. You can get them online or at the craft store for pretty cheap. Hold the punch so that you see the printable through the hole and then close it to pop the paper out. It is so fast and easy. If you don't have a circle punch, you can totally just use scissors to cut the circles. That works just great too!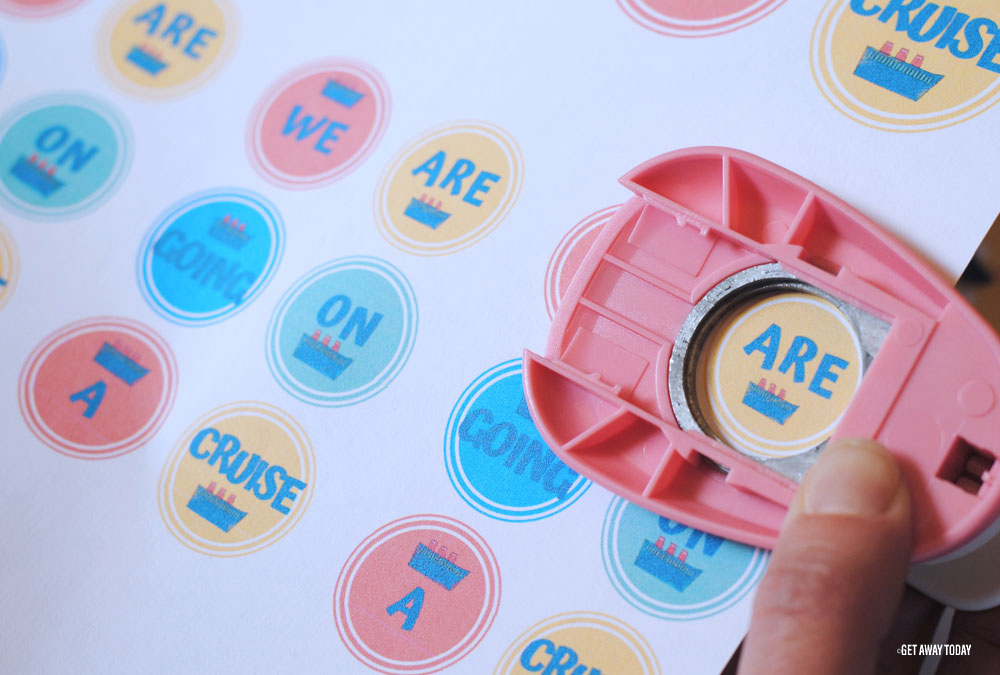 Slide all of the prizes and the secret message into the toilet paper roll.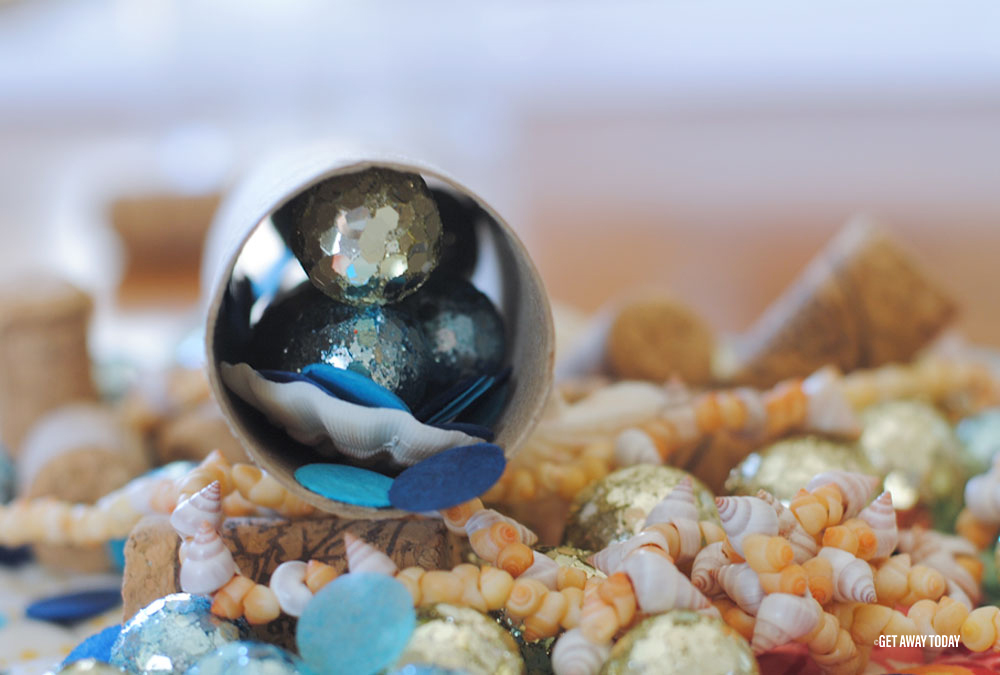 Fold a sheet of tissue paper in half and lay it flat onto the table. Cut 1 inch fringe rectangles onto the edges of the tissue paper on each side. I made mine about 1/4 inch wide.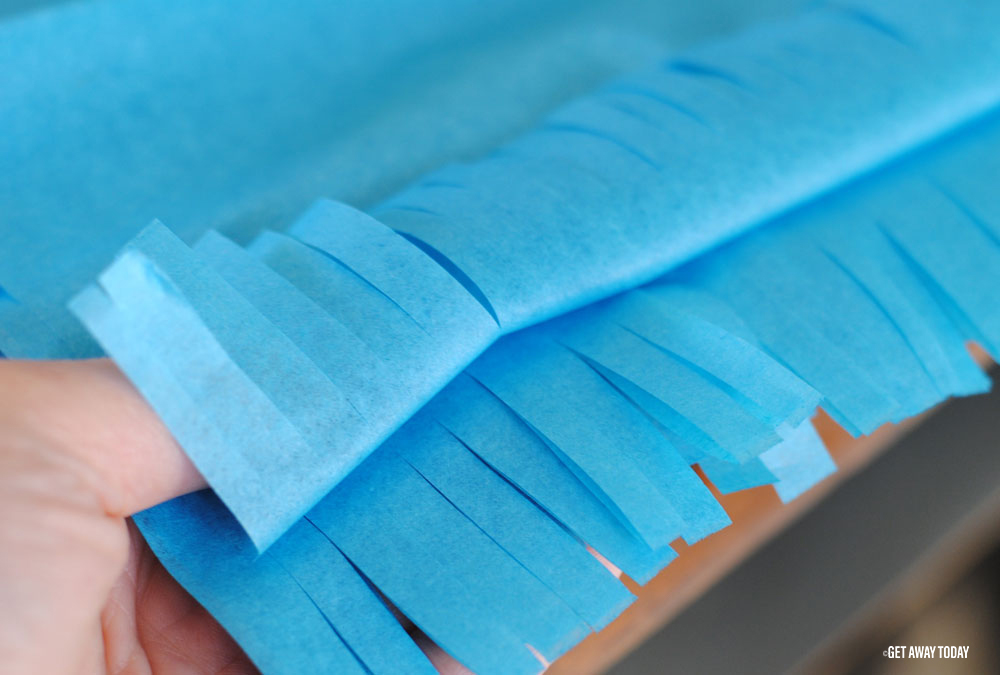 Lay the toilet paper roll in the center of the tissue paper. Put a piece of double sided tape on the end of the tissue paper and secure it to the toilet paper roll. Then, roll the tube up in the tissue paper. Secure the end with another piece of tape.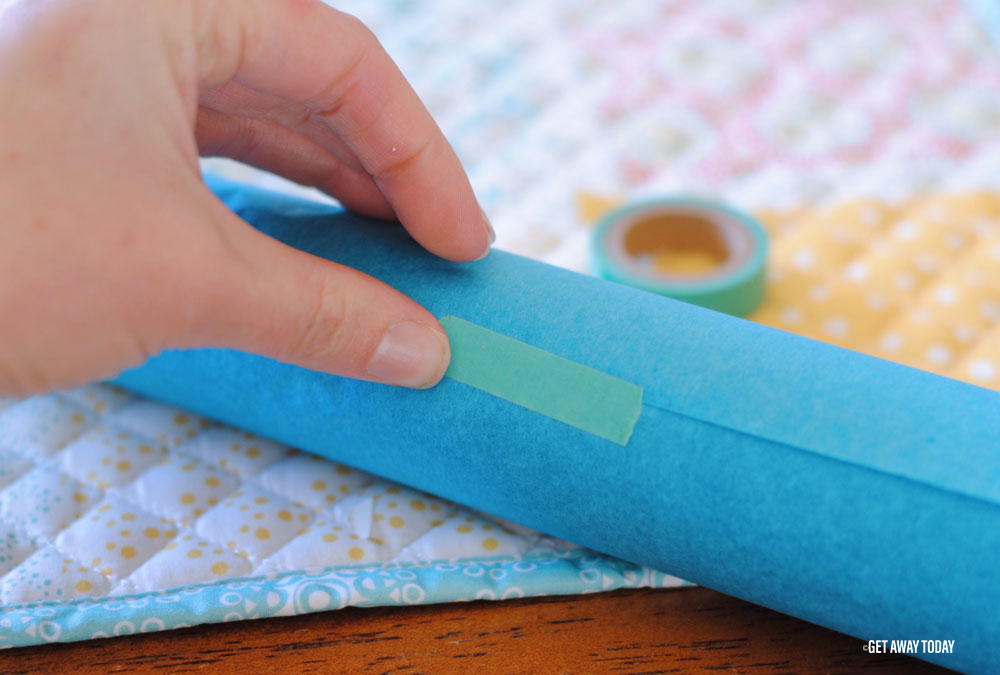 Twist the ends of the tissue paper up. Pinch it tight right next to the open ends of the toilet paper roll. Then, wrap a piece of washi tape around the twisted part to keep it in place. I know washi tape has been around the craft world for a long time, but I still get so happy to use the different patterned washi tape I have on little projects like this.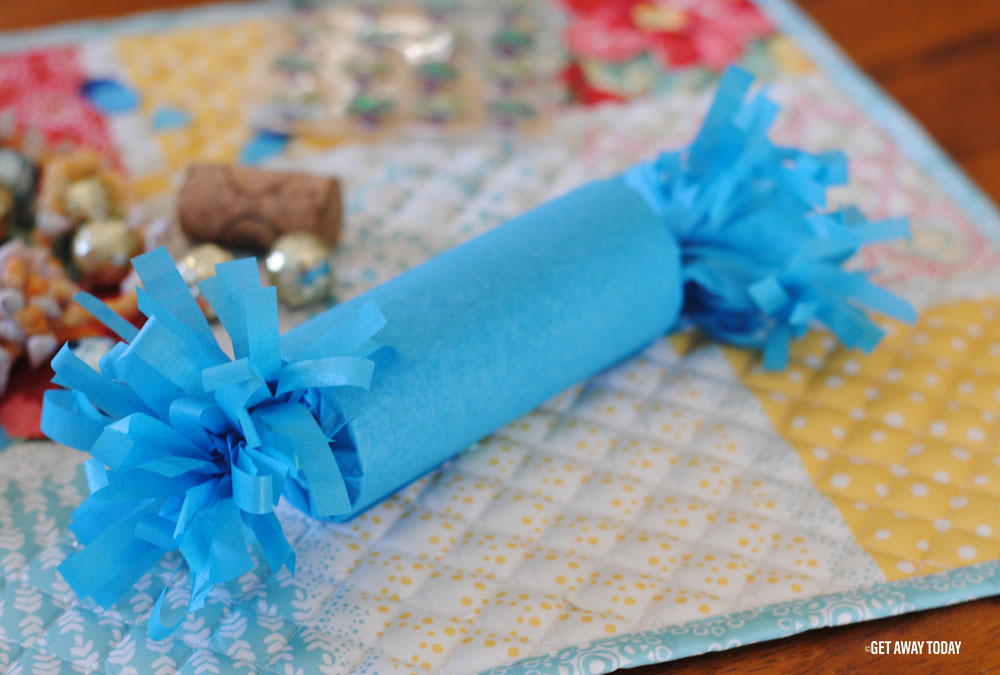 You can decorate the outside with stickers or fun ribbons and bows. I found some cute flip flop stickers and palm trees to make it feel nice and tropical. Isn't the beach just the best?
When you gift your family the vacation surprise via the DIY confetti poppers, you can give each person their own popper or let them pull on a single popper as a group. Pull tight on both of the ends at the same time. The paper will break and then the contents inside kind of burst out and fall to the ground. It's pretty cool.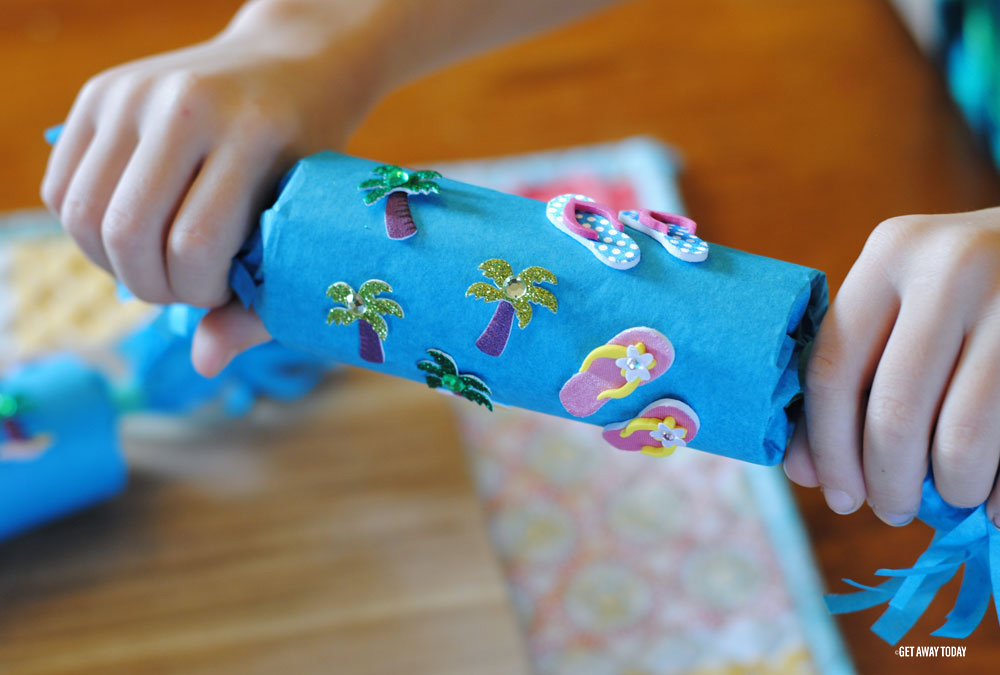 Once your confetti popper is open:
Let them arrange the words to say, "We are going on a cruise!" Be prepared for squeals of excitement and joy.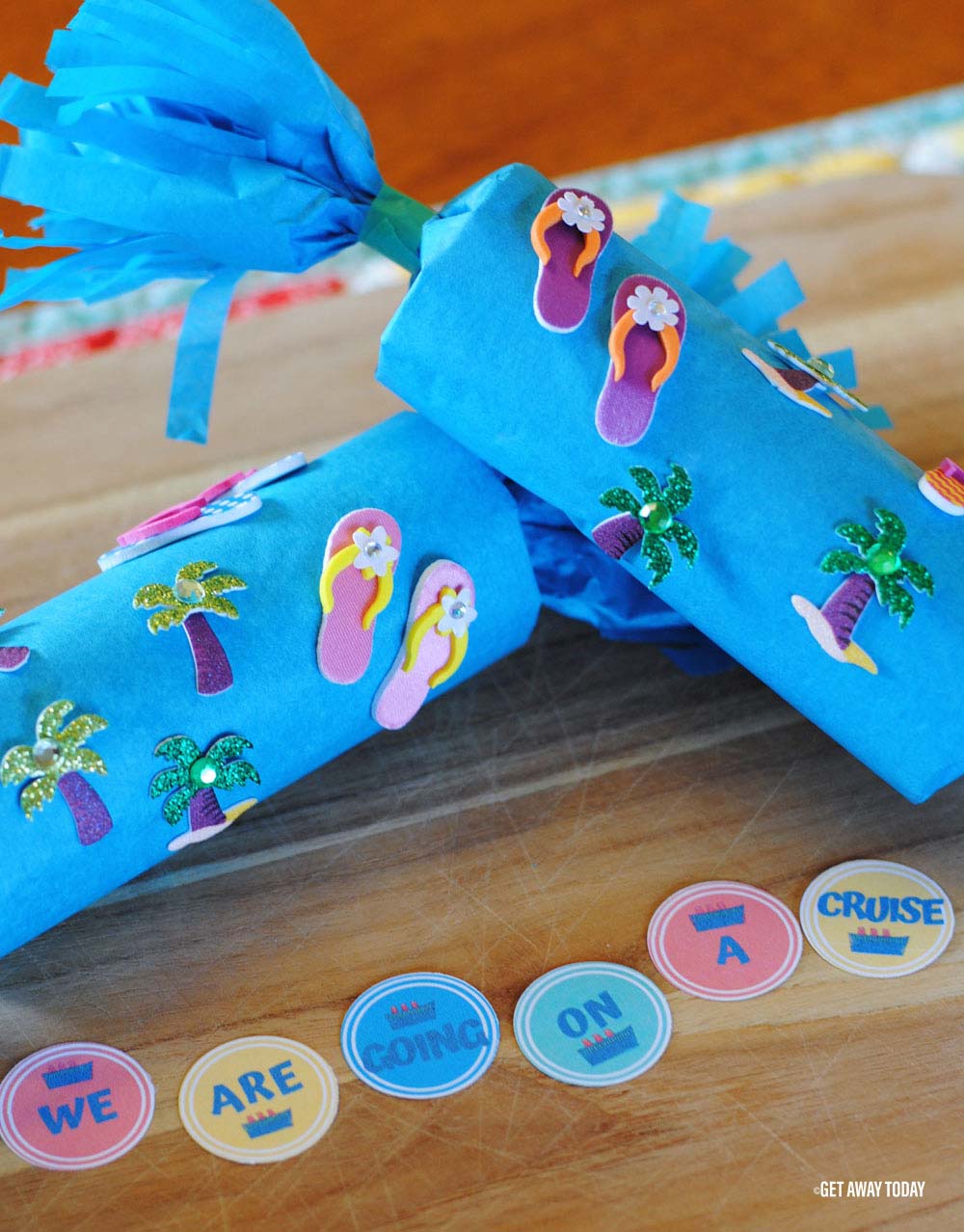 I hope this DIY confetti popper craft makes your cruise vacation announcement exciting and fun! They are a snap to put together and really inexpensive. If you need help planning your cruise, give our agents a call at 877-510-2929 or book any of our cruise vacation packages online. They can make your entire cruise vacation smooth sailing. Plus you'll get exlcusive perks like on-board credit, payment plan options and more!