UPDATED DECEMBER 2019: Are you bursting at the seams, ready to surprise your family with an amazing vacation? Then you need to check out our BEST ideas for surprise vacation reveals. From scavenger hunts and puzzles to mazes and balloons, we've got an idea for every vacation. Before you start browsing our best vacation surprise ideas, check out our video.
As you can see, when you give the gift of a vacation for the holidays, it's the perfect fit for everyone! Seeing the reactions of your loved ones makes the vacation worth it before you've even left for the airport.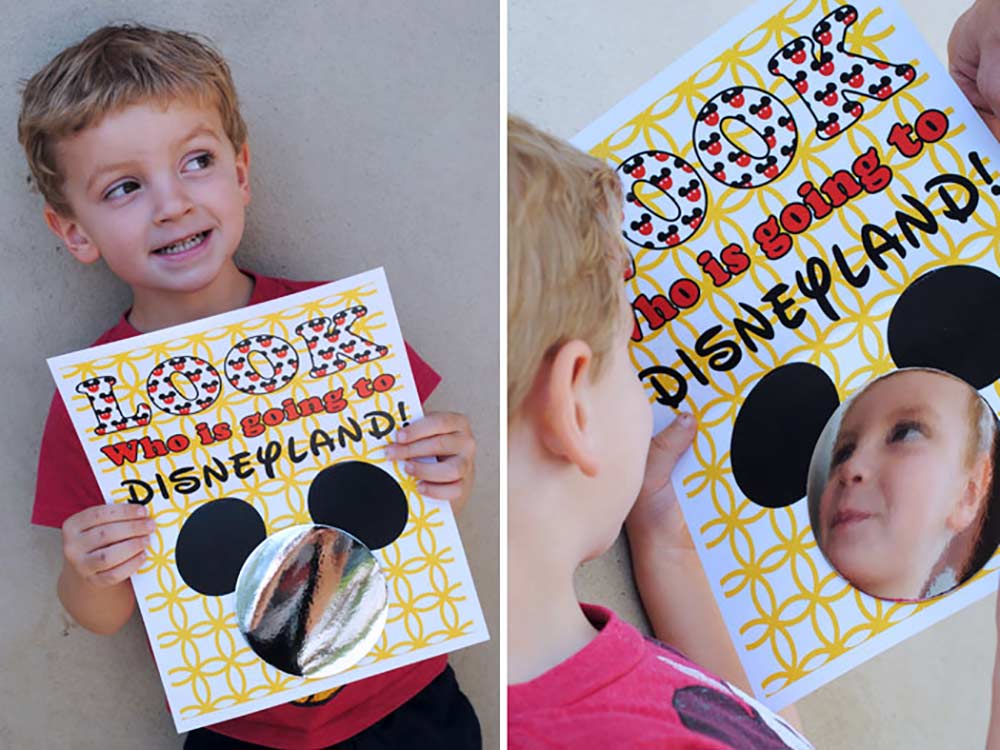 'Tis the season to be jolly, fa-la-la-la... It tends to also be the season to be stressed, especially as the clock gets closer and closer to Christmas morning. Skip the stress this year by giving the gift of a vacation and letting Get Away Today help with the planning. On top of great prices, we have some amazing ideas for surprise vacation reveals - ideas that don't take much planning and can even save you from hours of wrapping.
If you're already sitting back with your hot cocoa, it's likely you've had your Christmas vacation gift planned for a bit and are just deciding on the reveal now. Luckily, we've rounded up our best ideas for surprise vacation reveals. Take a look at the different ideas and choose whichever you think works best for your vacation destination and family.
Balloon Ideas for Surprise Vacation Reveals
There's something exciting about including balloons in your reveal, whether it's enough to fill a room or just one giant one. You can tailor these ideas to fit any destination, like Disneyland, Hawaii or beyond. We've linked our three favorites below, with templates and instructions included. Just print, blow up the balloon(s) and have your camera ready on Christmas morning.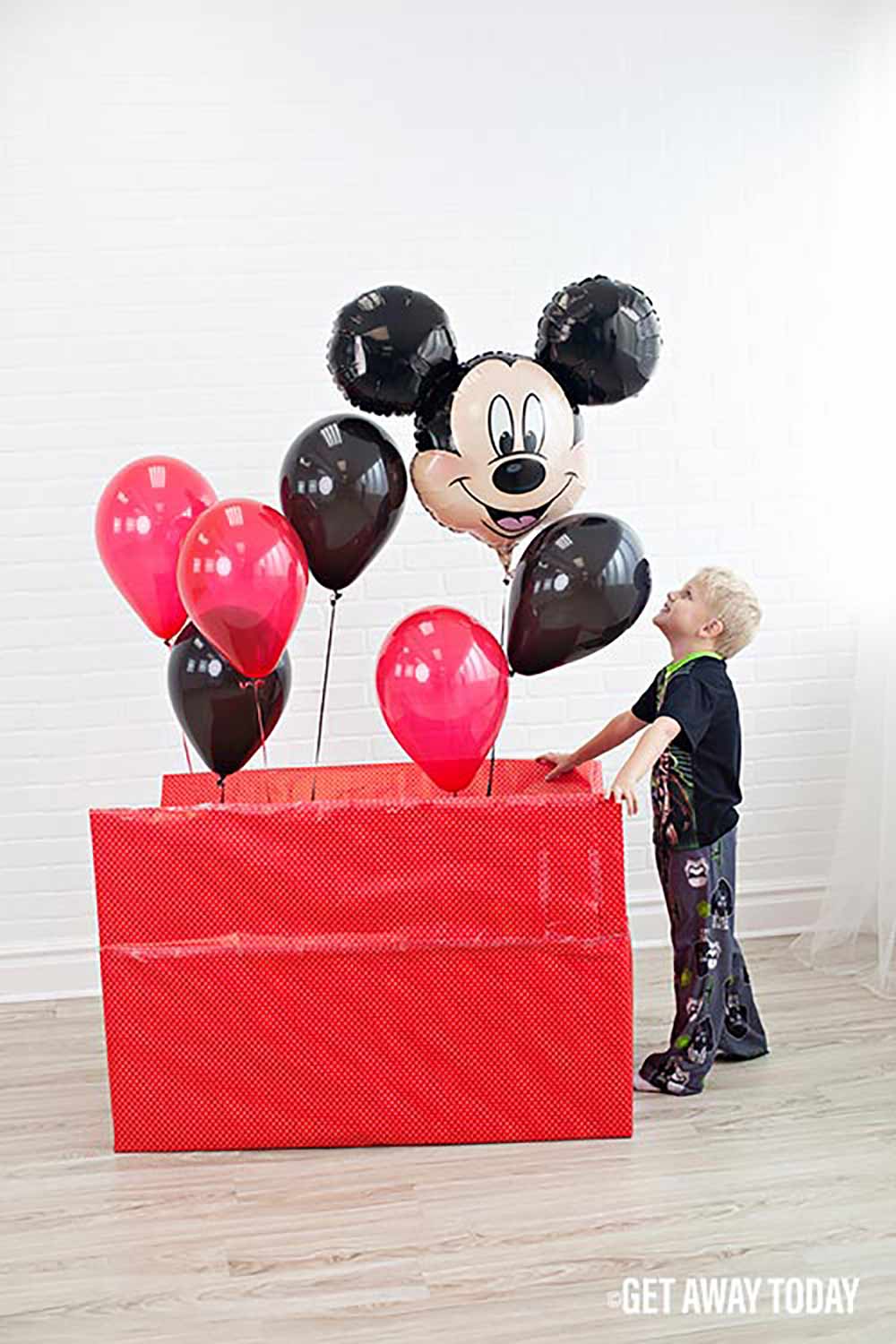 Puzzle Ideas for Surprise Vacation Reveals
Do you have a family that enjoys puzzles and piecing things together? Then it makes sense to have their surprise vacation reveal include a puzzle! You can even make these ideas a little harder with a scavenger hunt to find the pieces. Or, keep it simple and just print, cut and wrap. Either way, your family is going to be hooting and hollering when they realize they're heading on a vacation!
Free Disney Vacation Puzzle Surprise Printable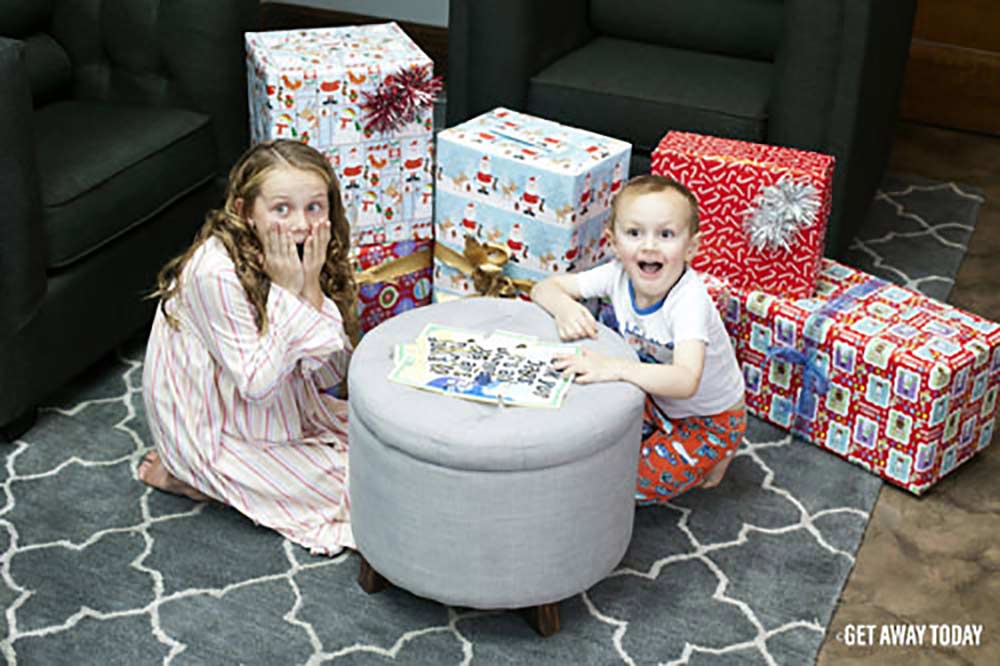 Tasty Surprise Vacation Reveals
Did you ever make candy posters in school to ask someone to a dance, or to wish someone a happy birthday? Or have you customized a treat for someone? We love the idea of using tasty treats to help tell your family you're heading on vacation! See what we came up with: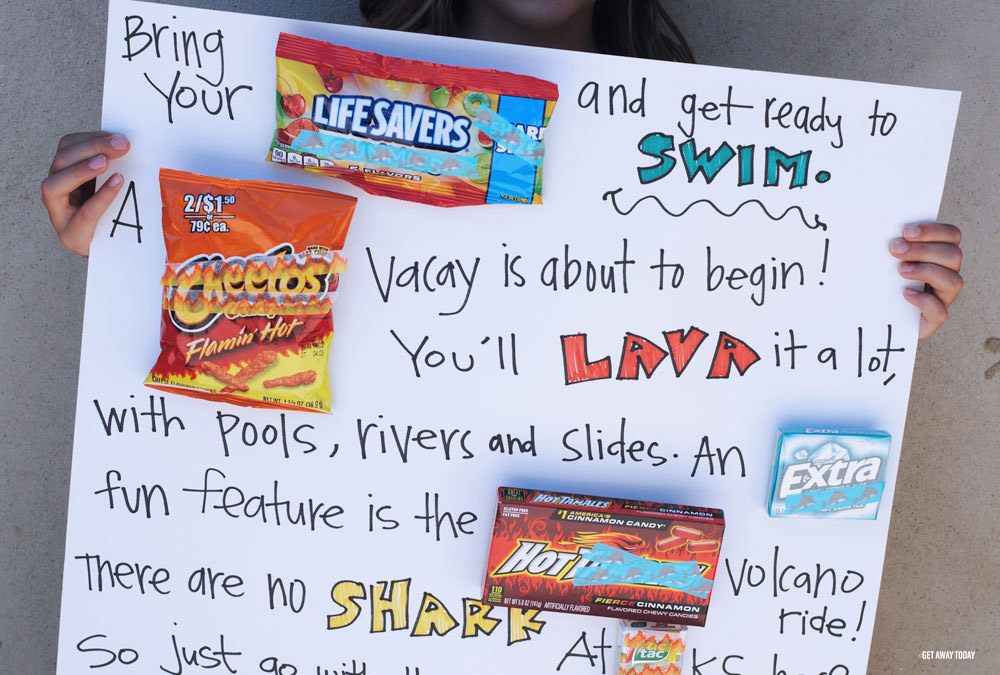 Easy Vacation Surprise Using Fortune Cookies
Disney Kissmas Vacation Surprise
Harry Potter Themed Ideas for Surprise Vacation Reveals
These vacation reveal ideas are perfect if you're heading to Universal Studios Hollywood or Universal Orlando to see the Wizarding World of Harry Potter. Every witch, wizard, squib and even muggle in your family will enjoy these magical reveals. And we've included a few Harry Potter themed countdown ideas that you could assemble for the reveal as well.
Hogwarts Letter and Train Ticket Vacation Reveal
Marauder's Map Vacation Surprise
Fantastic Beasts Vacation Reveal
Harry Potter Owl Post Vacation Countdown
Flying Charm Vacation Countdown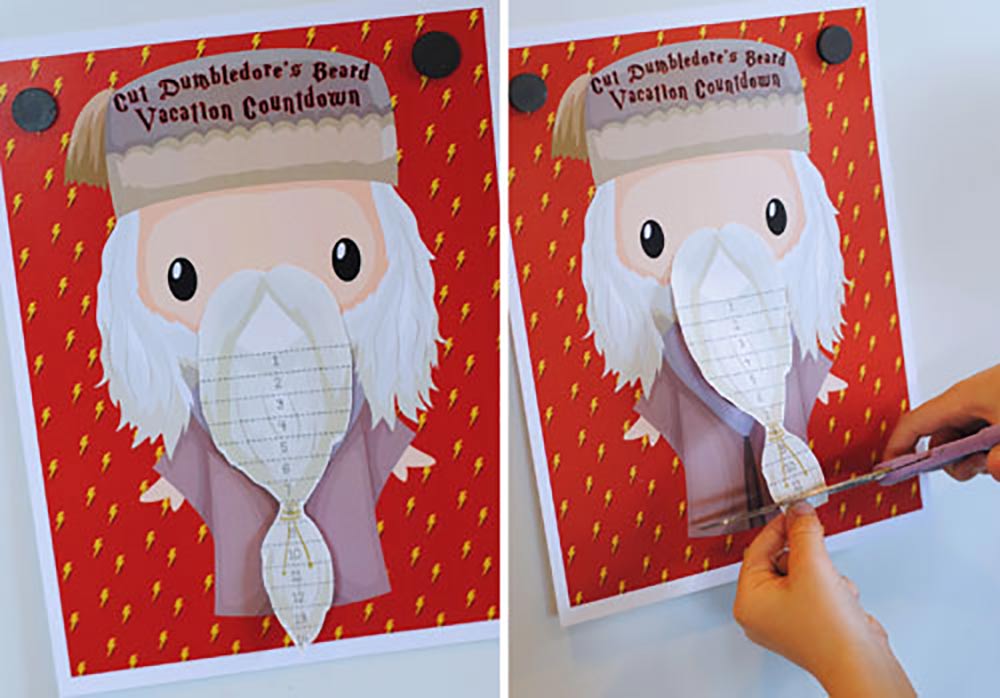 LEGO Themed Ideas for Surprise Vacation Reveals
Do you have master LEGO builders in your family that you're surprising with a trip to LEGOLAND? Check out our vacation surprise printable and a few countdown ideas to help you plan your surprise reveal below.
LEGOLAND Castle Hotel Vacation Surprise
LEGOLAND Vacation Surprise Printable
Countdown to LEGOLAND Printable
LEGOLAND Countdown Calendar Printable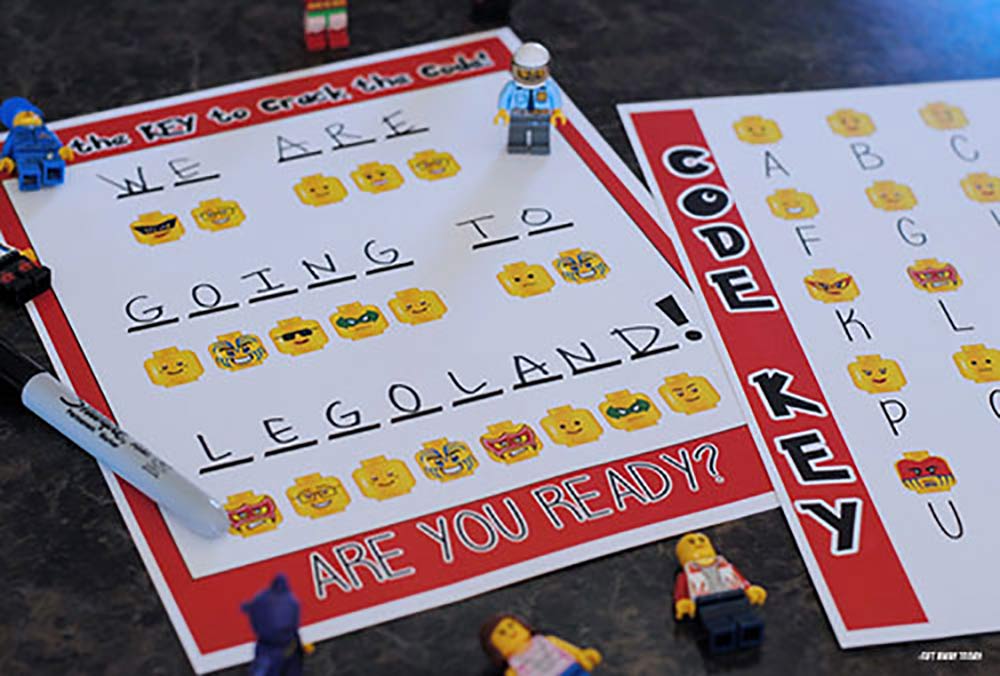 Disney Themed Ideas for Surprise Vacation Reveals
Disneyland, Disney World and Disney Cruises have become some of the most popular destinations for families. With all the Disney magic you can experience at each destination, it's not surprising. Which is why we have quite a few ideas to help you surprise your family of Jedis, princesses, princes and little mice.
Buried Treasure Disney Vacation Reveal
Rapunzel Hair Maze Vacation Surprise
Disney Railroad Ticket Vacation Surprise
Star Wars Death Star Vacation Surprise
Beauty and the Beast Printable Disney Vacation Surprise Reveal
Mickey Mirror Disneyland Vacation Surprise
Free Tangled Printable Disneyland Vacation Reveal
Star Wars Disneyland Vacation Surprise Scratch Off Printable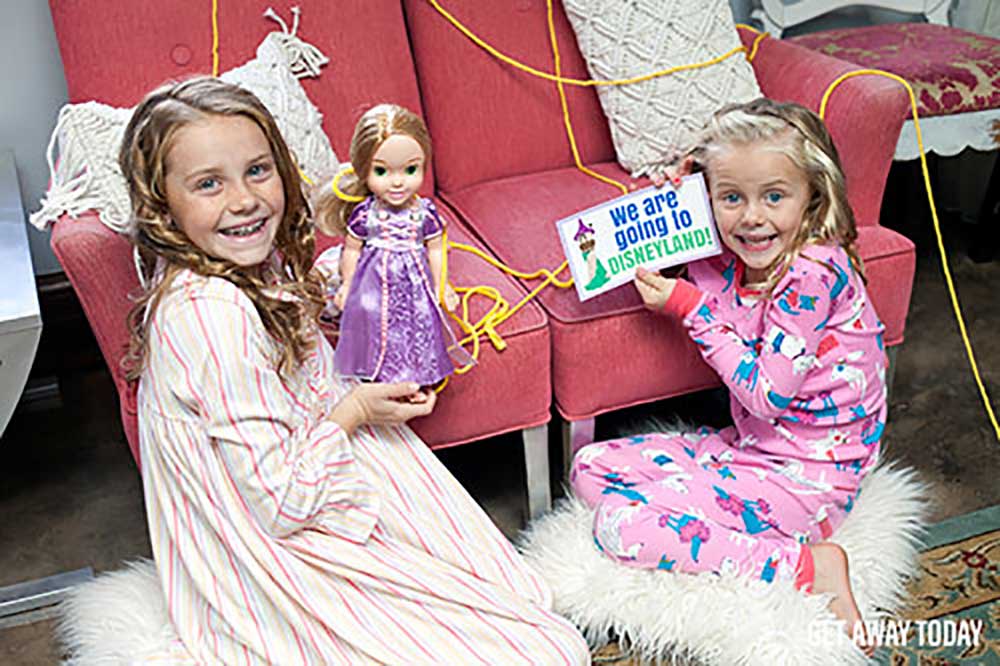 Countdown Chain Ideas for Surprise Vacation Reveals
You can never go wrong with using a countdown chain for your surprise vacation reveal, either! Whether you make it beforehand or let them put it together, it's the reveal and countdown all-in-one. These ideas are best if you're traveling a little further out and work great if you're gifting a future vacation.
Mickey Mouse Holiday Countdown Chain
Mickey and Minnie Countdown Chain
Jack Skellington Countdown Chain
Star Wars Yoda Countdown Chain
Free Printable Star Wars Countdown Calendar
Packed with Fun Countdown Chain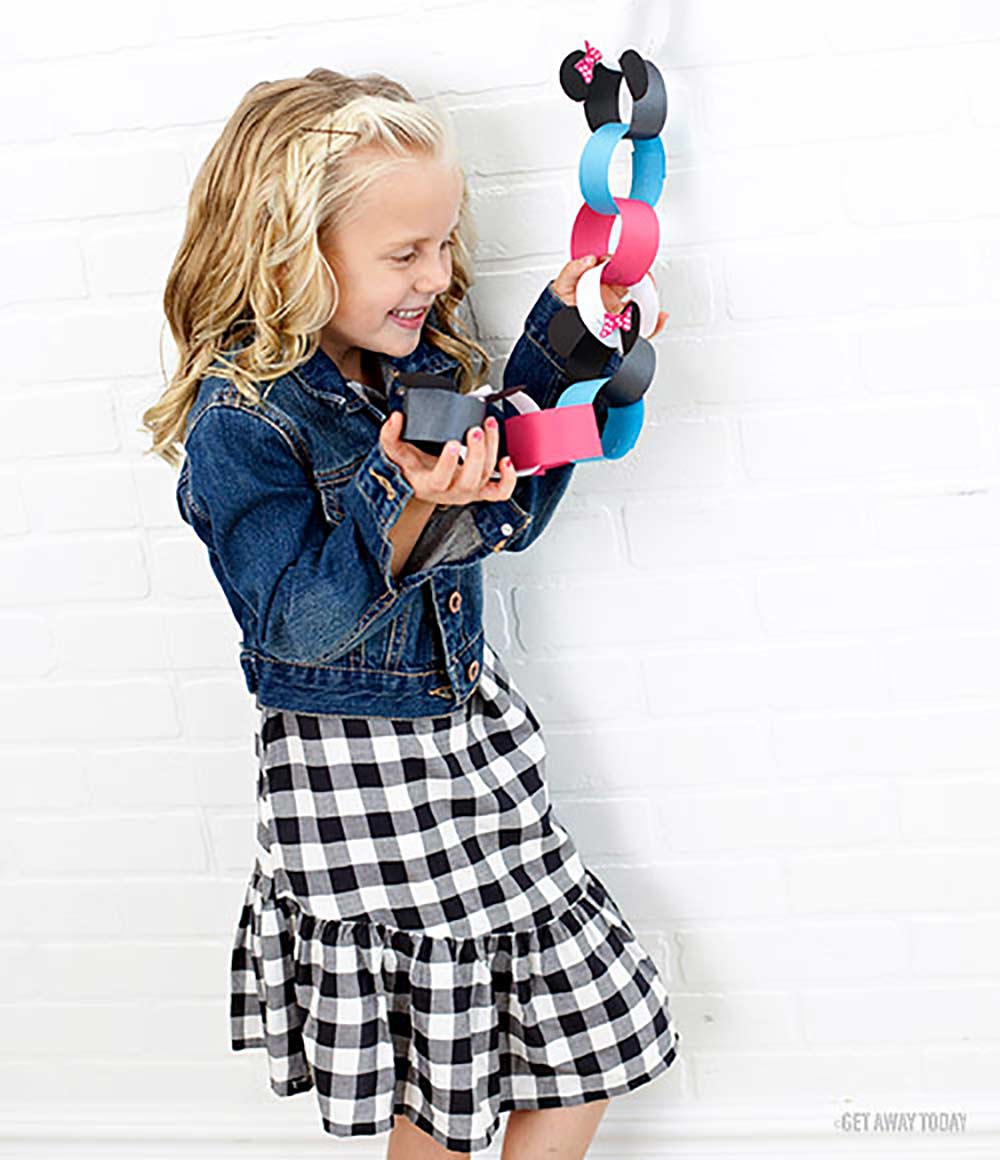 Cruise Vacation Reveal Ideas
Have you ever considered giving the gift of a cruise to your family? It's a wonderful way to have multiple vacation experiences all in one trip! Whether you choose a Disney cruise, or a cruise with any of our other partners (including Carnival, Princess and Royal Caribbean), you're sure to find the perfect cruise itinerary. See some of our favorite cruise vacation reveals below.
DIY Confetti Pop Cruise Vacation Surprise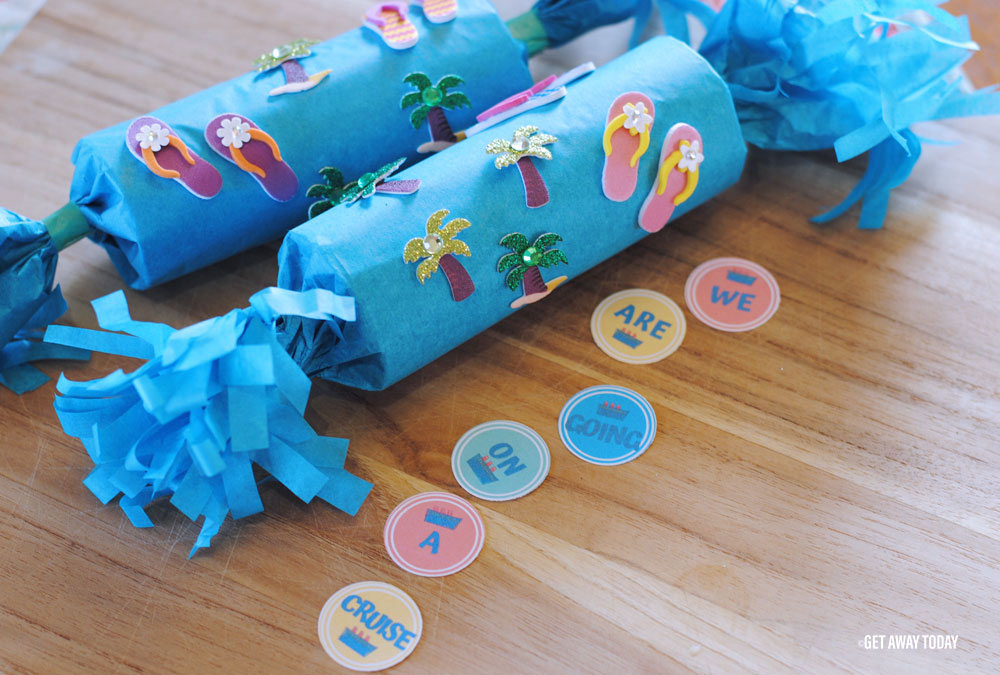 Donut Cruise Vacation Surprise
Christmas Cruise Vacation Printable
We hope our ideas for surprise vacation reveals have helped ease any last-minute stress of the holidays. If they have you even more excited to share the vacation secret, we know you can hold out for just a little longer! Christmas morning is only a few days away and these reveals are more than worth the wait. Just make sure to have your camera ready!
If you've just realized how great giving the gift of a vacation is, don't worry, there's still time to plan. Visit our gift giving guide here and then book online or call our travel experts at 855-GET-AWAY. We can't wait to help you plan your best gift ever.

Check out more vacation countdown and reveal ideas: