What is a fun way to surprise my family with a cruise vacation? Use "life preserver" donuts and this cute printable! It is an easy and fun way to get your family excited about a cruise vacation surprise.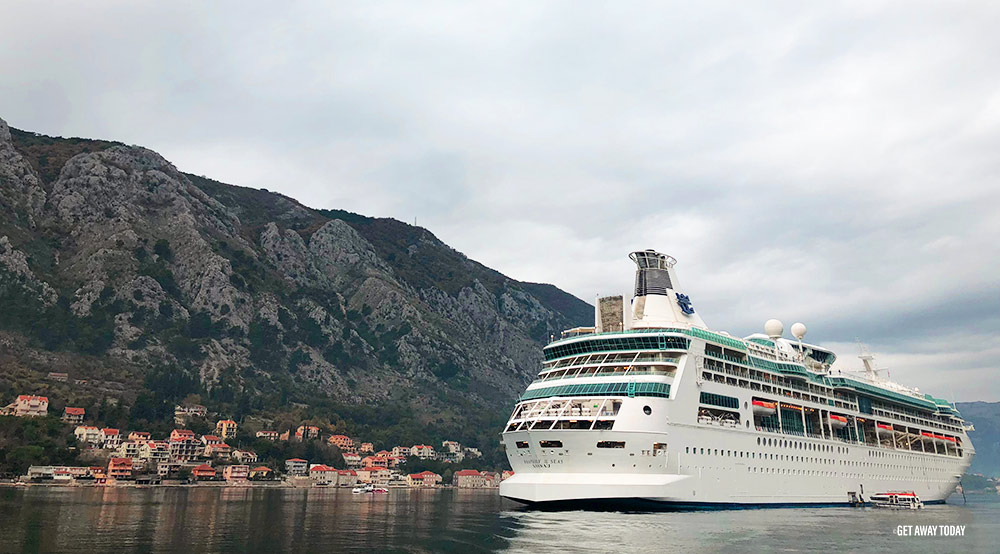 Donuts are one of my very favorite desserts. What could be better than fried bread? Maybe just fried bread with frosting on top?! When I was thinking about a fun way to surprise a family with a cruise vacation, life preservers came to mind. The red and white floats are pretty symbolic. And of course, the circular shape with the hole in the middle made me think of donuts! Do you like my train of thought?
So, I created this printable and simple tutorial to help rescue anyone who needs help with their cruise vacation surprise!
Donut Cruise Vacation Surprise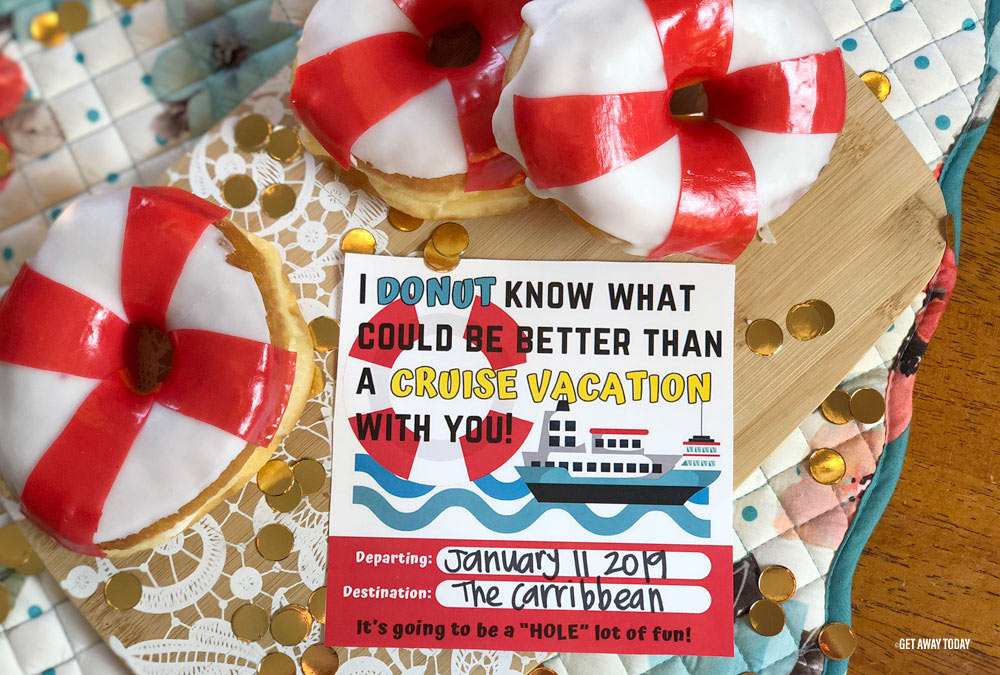 There are two printables to choose between. The first, is for any occasion. The second, is for Christmas! The little cruise ship on the template has the words, "Merry Christmas" written on the side. So, choose the card that fits your occasion! There are two separate ideas for gifting them as well.
Cruise Vacation Surprise Printables:
Christmas Cruise Vacation Surprise Printable
Anytime Vacation Surprise Printable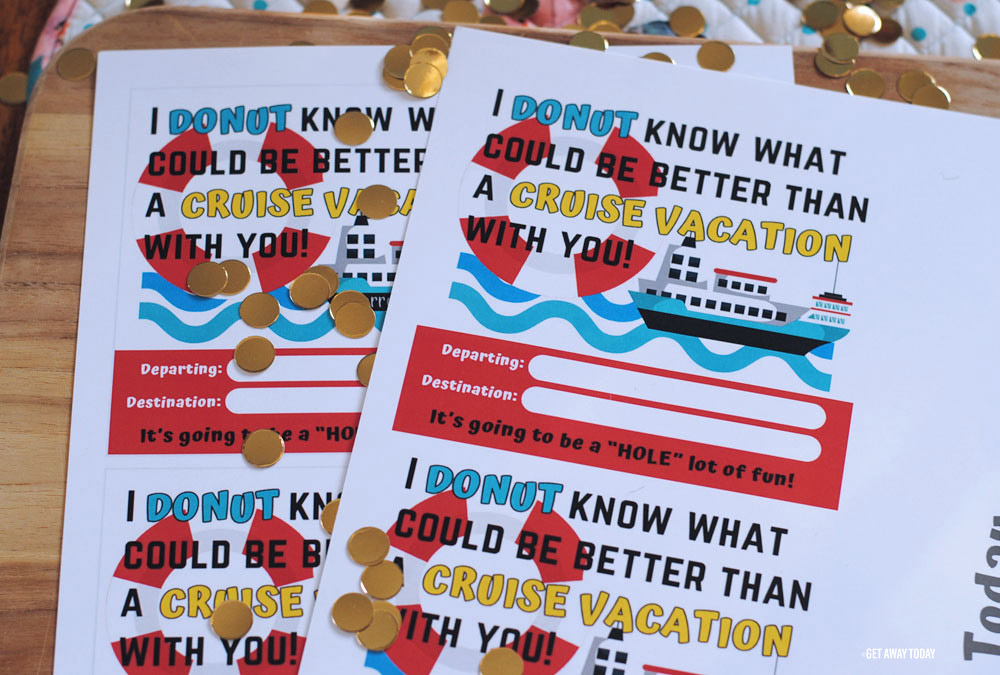 Cruise Vacation Surprise Instructions:
Download the file of your choice and then print it onto card stock paper. Use color ink. Each template has two copies per page.
Cut the cruise vacation surprise printable out along all four edges. It will look like this!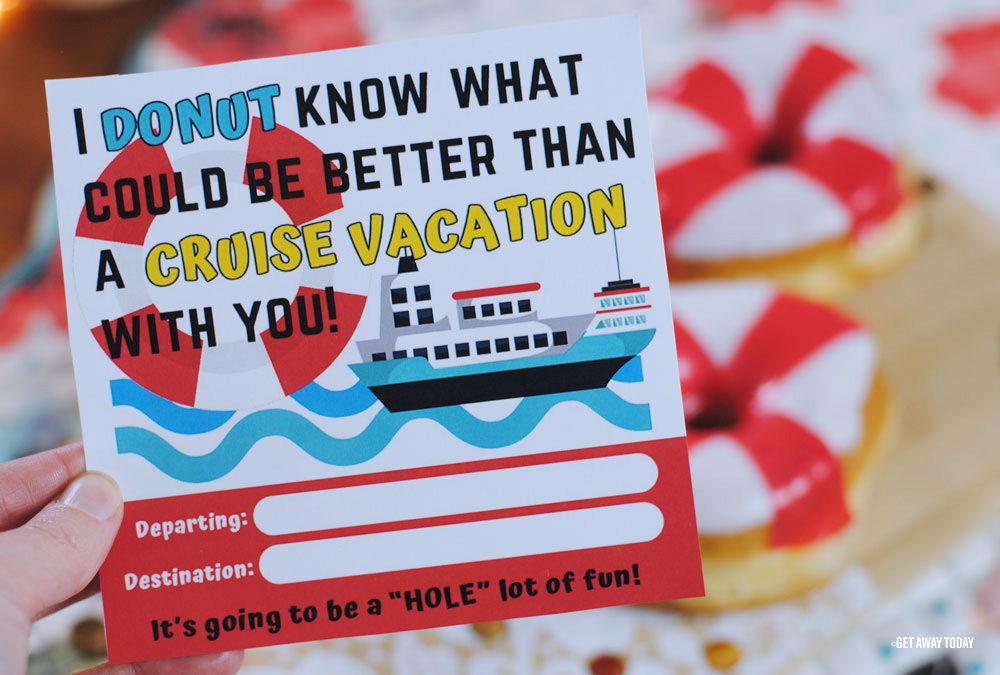 Next, you will need donuts. They are the base of the "life preservers." Our local grocery store makes amazing donuts. I am sure yours does too. Choose the kind with white frosting on top. I have discovered that our bakery will make donuts however I ask, if I let them know a day in advance. So, if you need to make a special request, don't hesitate to ask.
You will also need red Fruit Roll-Ups. I could only find the kind that are half red and half yellow. They totally work. The Fruit Roll-Ups make the red strips on the donuts. The stripes turn the donuts into life preservers.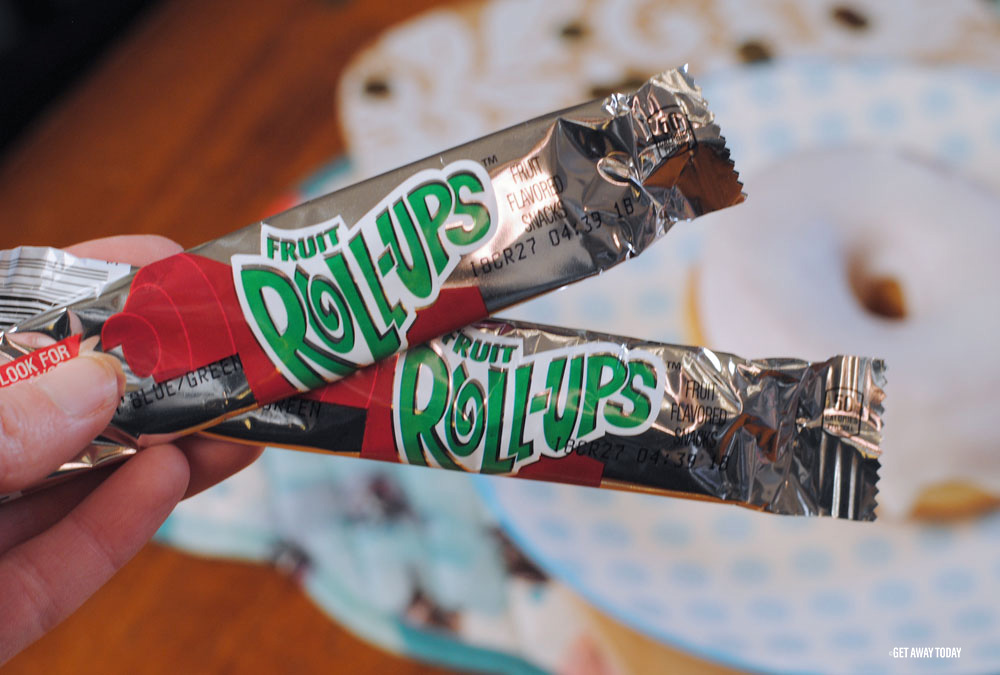 Trim a section off of the red fruit rollup that is about 1 inch wide on one side and then about 3/4 inches wide on the other. Use the full length of red fruit strip. (about 2 inches) Start cutting on the outside edge and move towards the center where the red and yellow part meet. End just before the fruit leather turns to yellow. I cut it with kitchen scissors.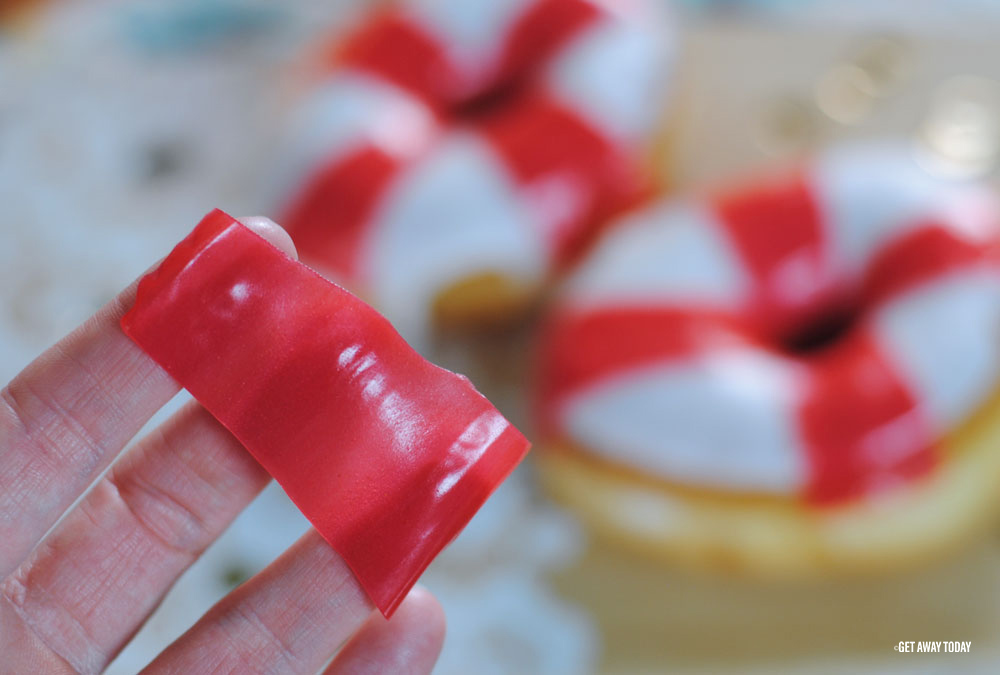 Place the smaller side of the fruit strip in the center of the donut and then lay it flat towards the outside edge. The leather is a little bit sticky and it attaches to the frosting really easily.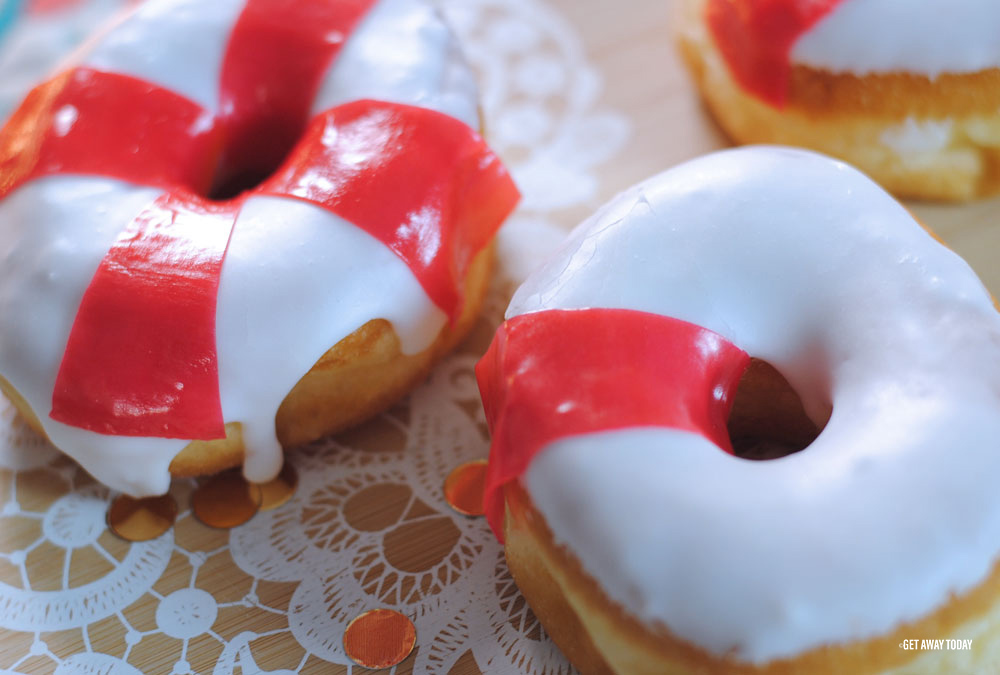 Cut three additional strips of the same size and shape. I didn't worry too much about having each section be the exact same size. Just give it a good eyeball estimate. Lay each strip onto the top of the donut. Space them apart so they are splitting the frosting into four equal sections.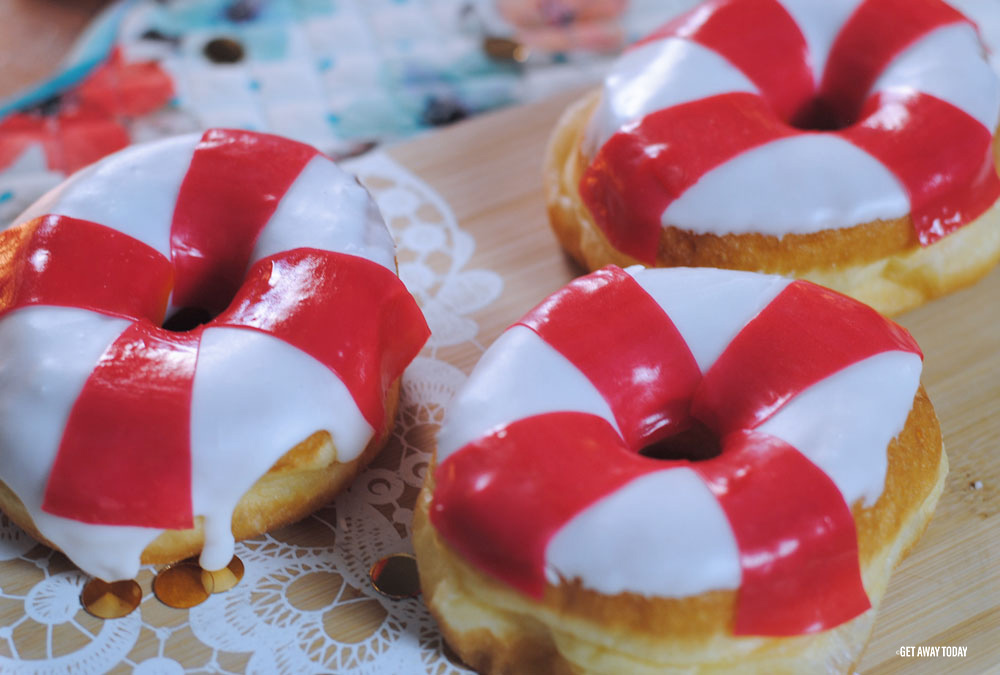 Aren't they fun?! Next, fill out the cruise vacation surprise printable so that the details for your cruise are written on the paper. There is a spot to explain where you are heading and when you leave. If you want to include any additional information you can write it on the back of the card. Ideas include who is going with you on the cruise, what cities you are stopping in during the cruise, what excursions you have planned and how many days you will be sailing.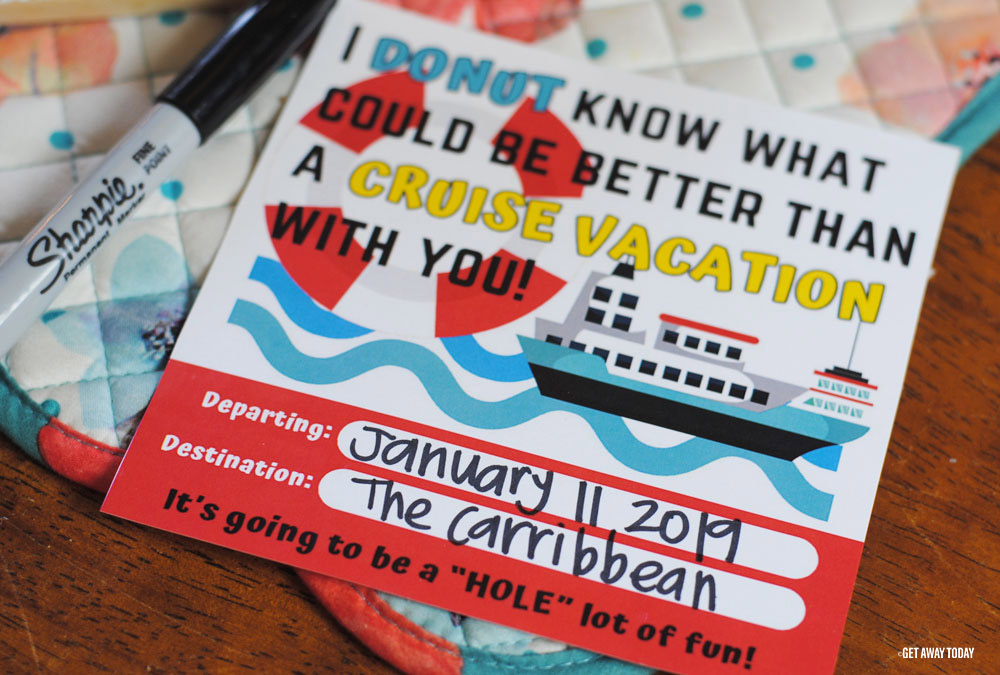 You can package the card and donuts together however you want. Put the life preserver donuts in individual clear wrap bags and tie them with a bow, or just set them on a plate inside of a cute little cardboard gift box. The donut store might have a box you could use! Or, fill a whole plate with life preserver donuts and put them in the center of the table. Let your family open an envelope with the cruise vacation surprise card inside. If you have a great idea, feel free to add it to the comments! We'd love to hear it.
Now, if you have planned to give a cruise vacation surprise for Christmas, then here is another idea for you! This option will allow you to use donuts that don't have to be fresh. They also aren't quite as fragile. So, sliding them into a stocking is totally an option!
Tie a red ribbon around a package of powdered donuts.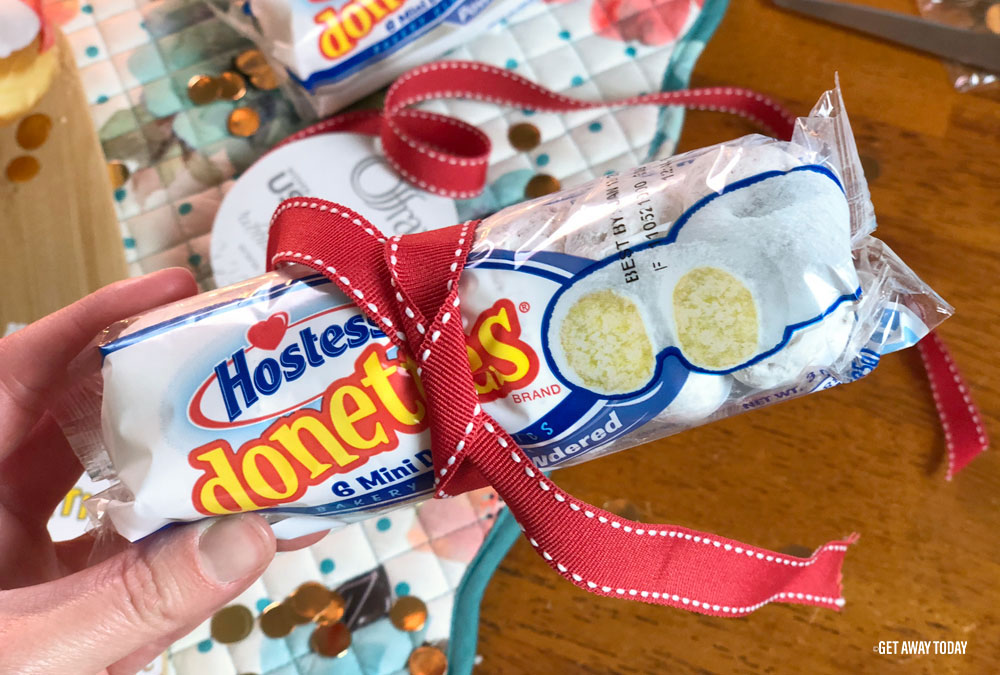 Make sure to use the "Merry Christmas" version of the cruise vacation surprise template. Fill out the part of the template that tells your family where your cruise is heading and when you leave. Then, use a hole punch to make a little circle hole in the corner. Thread the end of the ribbon through the hole and make a bow.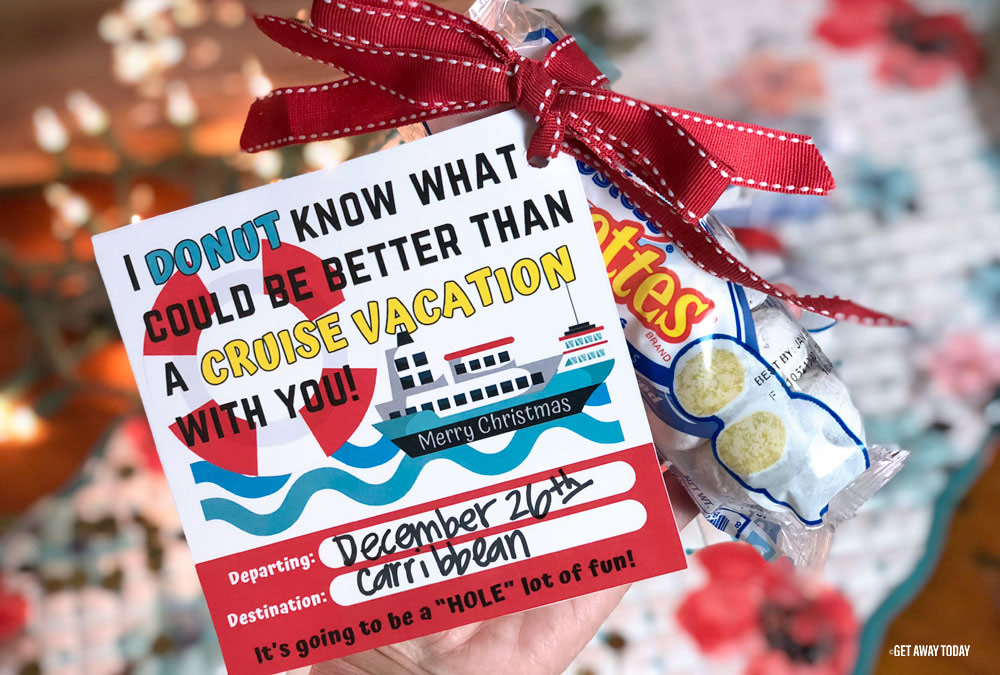 And, just like that...your family cruise vacation surprise is ready! I hope this printable and tutorial helps you with your vacation reveal. If you need help planning your cruise, we can assist with that as well. With so many amazing destinations and cruise lines to choose between, talking to an expert is always a huge benefit. We can make the whole experience nothing but smooth sailing. Browse our cruise packages online or give our cruise experts a call at 877-510-2929.