This family road trip, easy fudge recipe is a great activity for kids while you're on the go! Make a batch of chocolate fudge in the car with this simple and tasty recipe. It's one of the very best road trip snacks!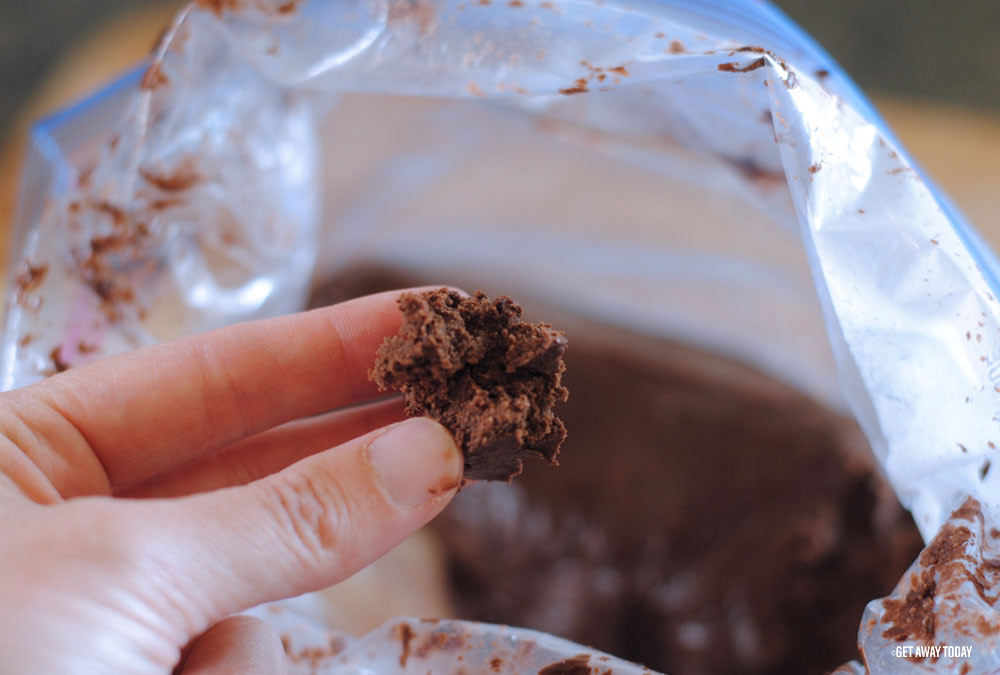 Road Trip Tips
Road trips can be intimidating. Spending hours in the car with kids isn't always easy, but if you have a plan, it can actually be a whole lot of fun. I have four children that are all close in age. My first daughter was only six weeks old when we took her on her first major road trip to attend my sister's wedding! And we haven't stopped traveling since.
With 13 years of road tripping with the family under my belt, I have created a pretty smooth system. Here are three tips that will help make your road trip a success!

Road Trip Tips - Expectations
First, set appropriate expectations for your children based on their age and personality! I have one daughter that has to go to the bathroom a lot. We can't expect her to drive for more than 3 hours without stopping for a break. Knowing this, we don't get frustrated when we hear her call to us from her seat in the back, "I need a potty break!"
Make sure to prep your kids in advance with details about how long the ride will be. That way, they know what to expect from the travel day as well.
Road Trip Tips - Surprises
Second, use the motto, "Out with the old, in with the new!" I like to bring some new things along in the car for family road trips. Sometimes, I'll stop at the library to check out books and toy kits. I buy fresh new coloring books and crayons. You can bring along a stack of movies they haven't seen or create a fun playlist with kid friendly songs! Craft stores have tons of cute craft items that can be used in cars. This summer, we started braiding string friendship bracelets in the car. It was an activity we haven't tried before! I have my "Bag of Tricks" with me in the front seat that I fill with new things for the kids to use and enjoy along the journey. It is a lifesaver.
Road Trip Tips - Easy Fudge Recipe
And last, feed the children. Food is one of my favorite things about road trips! People are happy when they are fed. My kids love to go to the store and pick out their favorite snacks before we head out of town. They trade and share them with each other in the car. I keep tiny snack bags in my "Bag of Tricks" that I can hand out when I feel craziness creeping into the car. Make sure to bring water. I know that water means stopping to use the restroom, but it is worth it. Be sure to let your kiddos drink.
Speaking of food...I got thinking about how it would be fun to make road trip fudge during a day of driving! My kids have never made fudge in a bag before and I'm guessing it will be a new experience for your family as well! Basically, this easy fudge recipe fits all three categories from above! It helps pass the time, is a new experience, and you get to eat the chocolate treat at the end. Perfect.
Easy Fudge Recipe:
4 oz Cream Cheese
1/2 cup Cocoa Powder
4 Tb Butter
16 oz Powdered Sugar
1 Gallon Ziploc Bag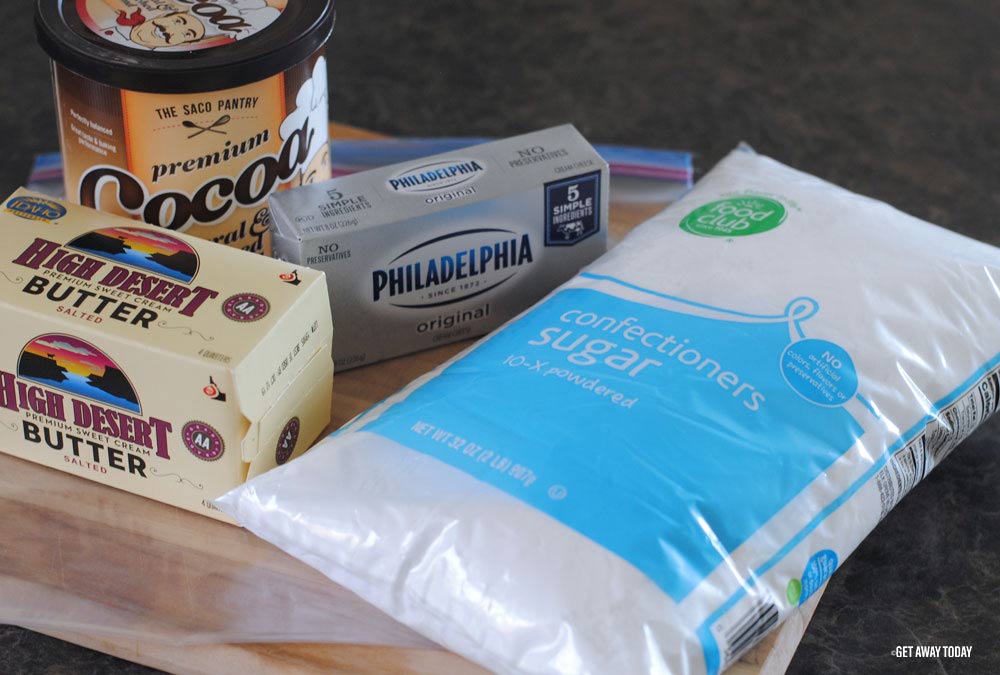 Road Trip Fudge is crazy easy to prep. Start by cutting a block of cream cheese in half. A standard box of cream cheese is 8 oz. Place 4 oz of cream cheese inside the gallon sized Ziploc bag.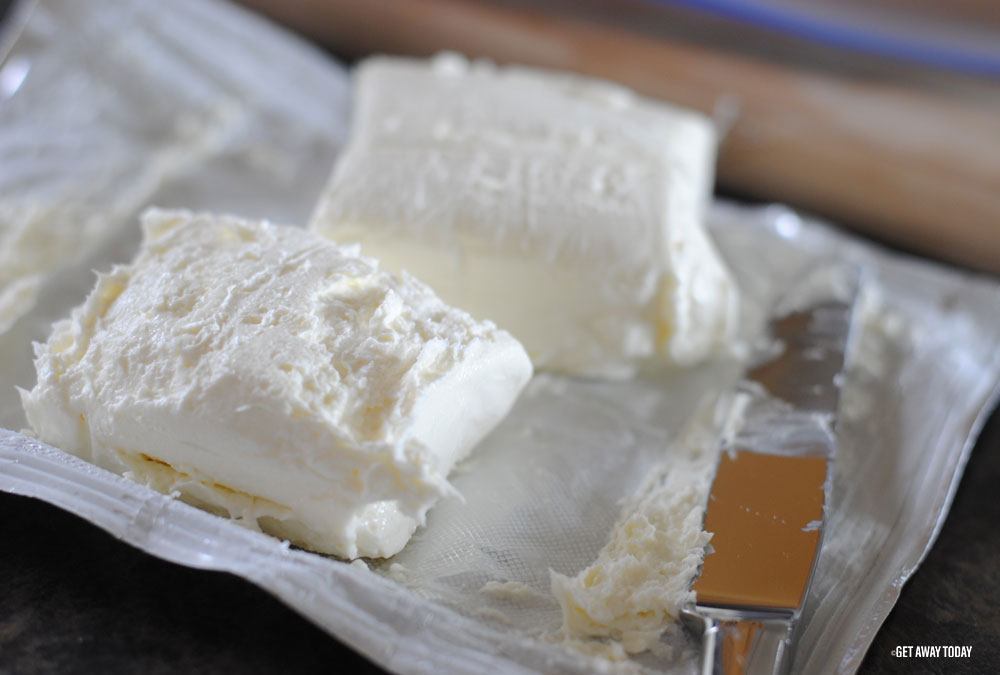 Add 1/2 cup of cocoa powder to the bag. Cocoa powder smells really good when you take the lid off, but it tastes really heavy without sugar. Don't be fooled!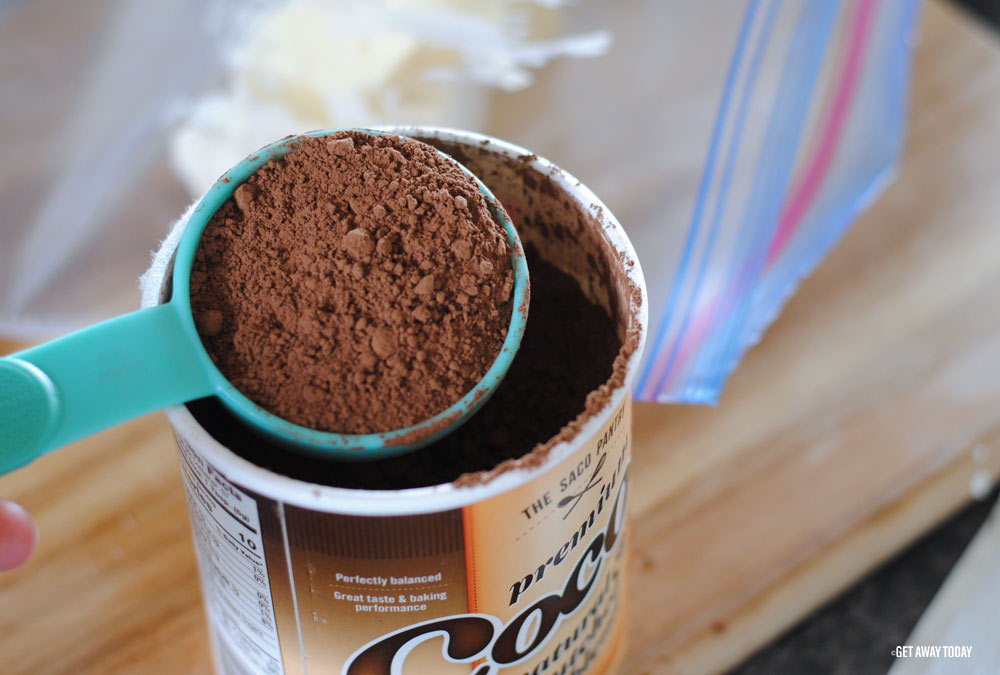 Cut four tablespoons of butter from a stick. It is easier to combine the ingredients together when the butter is in small pieces instead of one big lump. Drop the butter squares into the bag.
Then, add half the bag of powdered sugar. It is about 16 oz of sugar. YUM!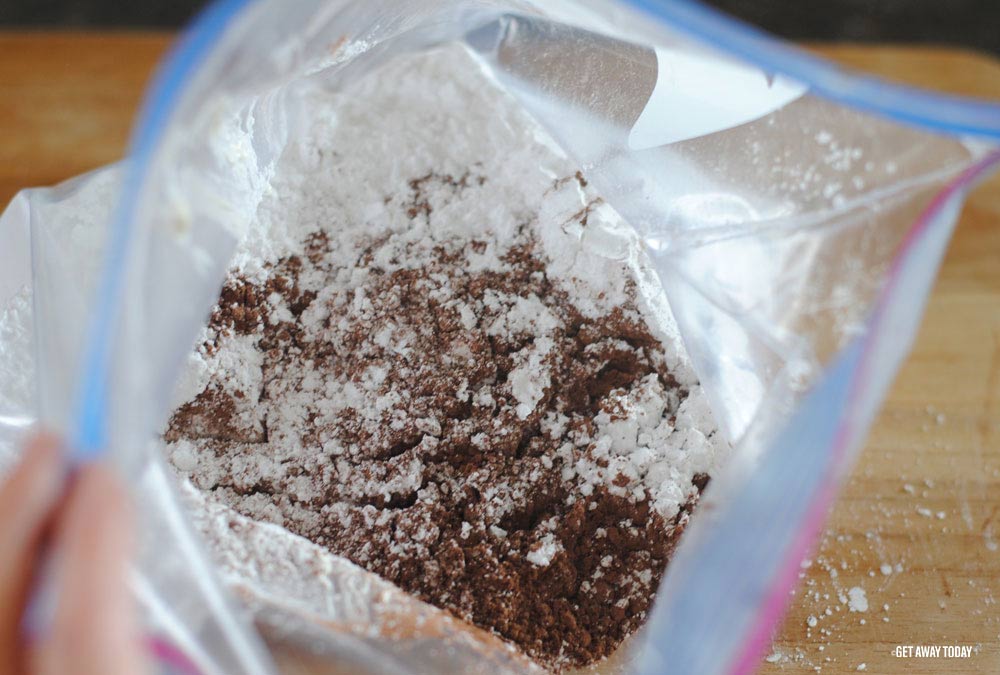 Press the extra air from the Ziploc bag and then seal it so that it is really tight. You do not want to have Road Trip Fudge all over your car seats. It would be a mess!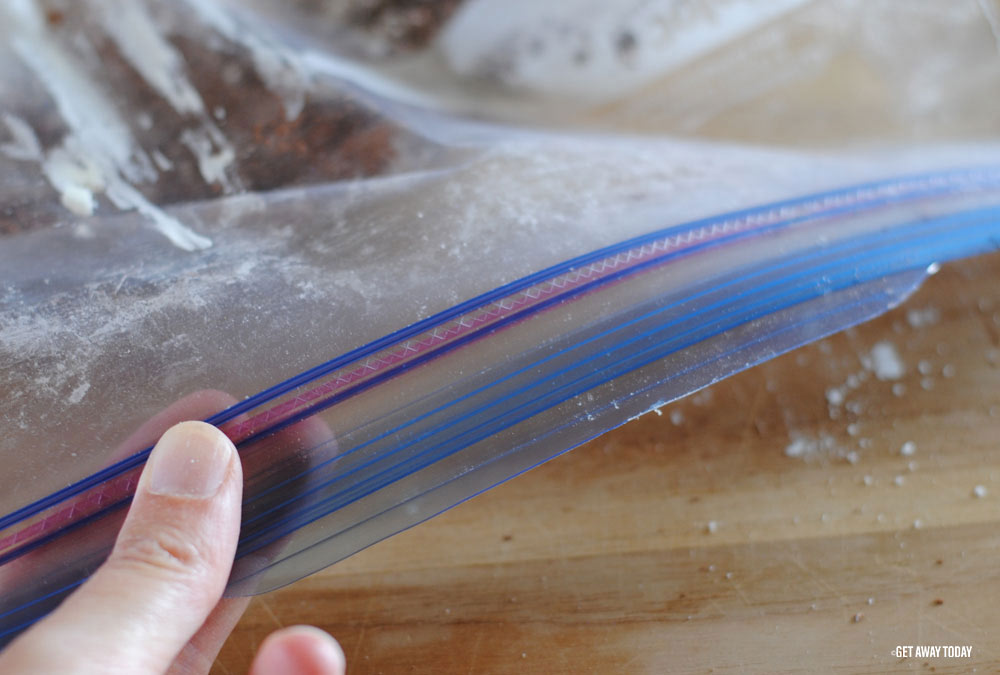 Pinch, squeeze, rub, massage, and twist the ingredients inside the bag until they are fully combined. The sugar and cocoa will merge with the cream cheese and butter to make a nice chocolaty fudge that looks like really thick frosting.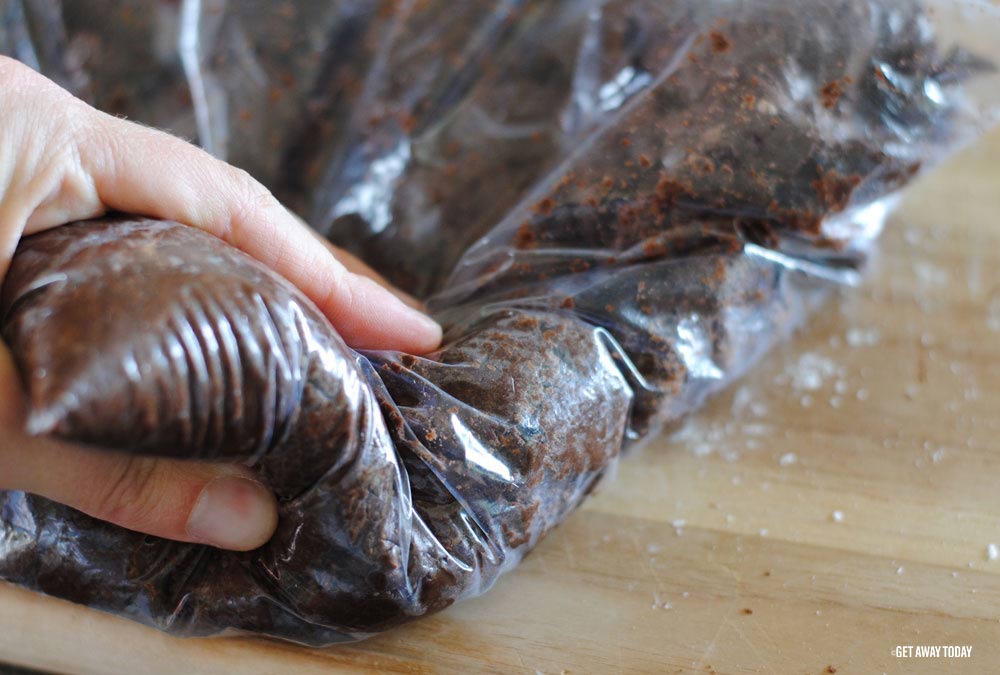 I would guess it will take about 15 minutes of pretty active squeezing to have a finished treat. If the kids are taking turns, it might even take longer! YAY!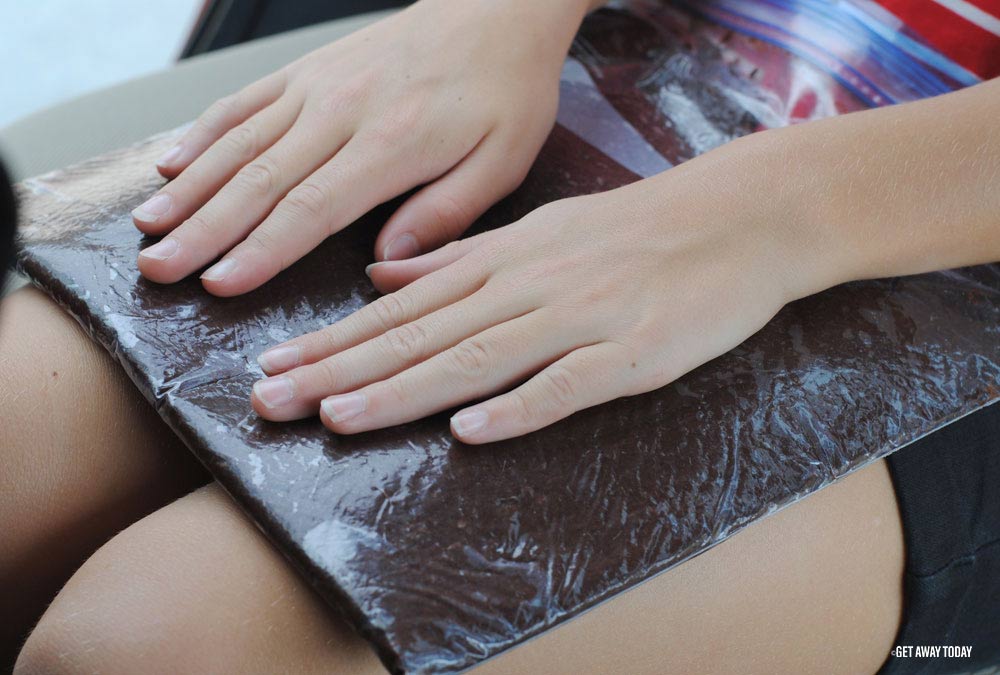 You can serve the fudge by just scooping a taste onto a spoon, or let your kids break off a bite sized chunk right from the bag. Fudge is pretty rich, so it doesn't take a huge helping to be satisfied.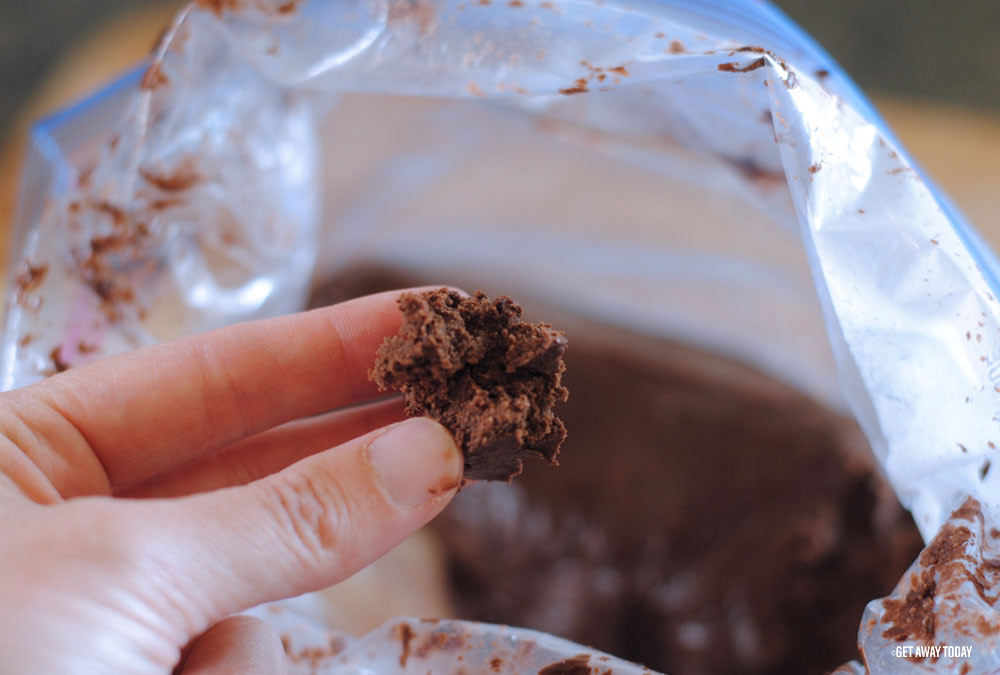 I hope you have some amazing road trips planned for your family this year. They make the best memories. Add these road trip tips to your special "Bag of Tricks" to keep your traveling crew entertained along the way. Enjoy a bite of this easy fudge recipe for me on your next trip!
Here at Get Away Today we love helping your family plan vacations! With over 1,900 vacation destinations, we have something for everyone. See all our discount vacation packages online, or call a friendly travel expert at 855-GET-AWAY.