UPDATED: OCTOBER 2023: Here at Get Away Today we love exploring all Walt Disney World has to offer. From four headlining theme parks, two water parks, an entertainment district, Walt Disney World Resort hotels, and countless dining options— we have done it all!
Our team visits Walt Disney World on a regular basis to taste-test different sit down restaurants, quick service meals and character dining so your vacation can be the most magical yet!
When you plan a Walt Disney World vacation, Get Away Today wants to be your partner in travel and help every step of the way.
Walt Disney World has several different classifications of dining which we'll discuss here:
Fine/Signature Dining
Character Dining
Table Service
Quick Service
This article reviews EPCOT's best places to eat. We also cover the other major theme park eats in these articles:
Below we'll discuss in detail everything you need to know to decide which EPCOT restaurants are right for you, plus helpful tips on how to book your advance dining reservations.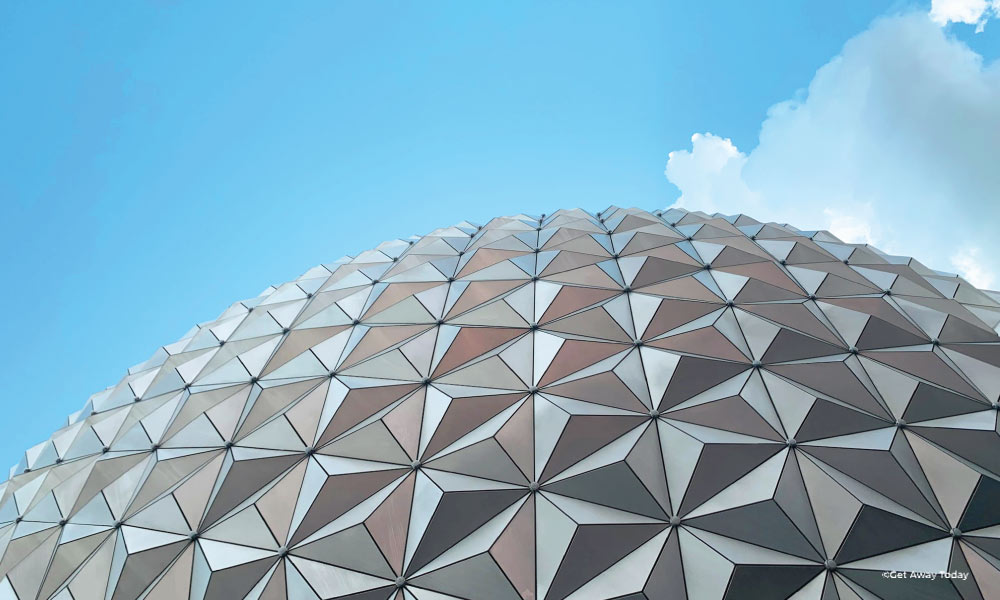 Best Fine Dining at EPCOT
Nothing says "night out" quite like fine dining at EPCOT. Whether it's a date night, a girls night or a special family dinner, fine dining at Walt Disney World Resort aims to satisfy all at the table.
Le Cellier Steakhouse
Our first suggestion is Le Cellier Steakhouse located in the World Showcase near the Canadian Pavilion at EPCOT. Atmosphere is everything here! You'll descend into a Canadian chateau cellar under stone archways lit by flickering candle sconces.
Dine on steaks, seafood and cheesy poutine fries or an entree inspired by the provinces of Canada.
Open for lunch and dinner you can't go wrong with some of their classic options like:
Best Character Dining at EPCOT
The Garden Grill Restaurant
The Garden Grill Restaurant is a classic option for character dining at EPCOT. See the sights from Living with the Land—such scenes as a rainforest, farmhouse, thunderstorm, sandstorm and prairie—while indulging in an all you can eat family-style meal.
Open for lunch and dinner with Chip 'n' Dale and their pals, menu highlights include:
Harvest-inspired garden salad
Grilled beef with chimichurri and all-natural sliced turkey with gravy
Living with the Land greenhouses veggies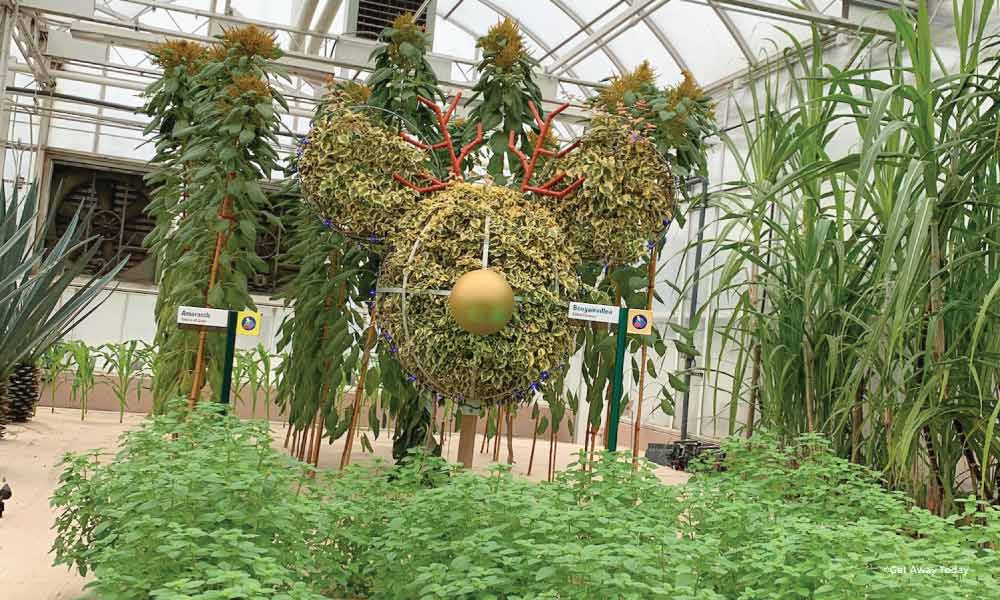 Get free dining alerts for open reservations at The Garden Grill Restaurant here
Akershus Royal Banquet Hall
Akershus Royal Banquet Hall is back with unique Storybook Dining featuring the Disney Princesses. As you indulge in the Norwegian-inspired fare, you can interact, take photos, and create lasting memories with some of your favorite princesses. Open for breakfast, lunch and dinner join Disney Princesses and these menu highlights:
Family-style platters
For breakfast, enjoy pastries, scrambled eggs, potato casserole and Norwegian waffles
Lunch and dinner offers field greens salad with lingonberry vinaigrette, traditional kjØttkake (Norwegian meatballs) and grilled salmon
And don't forget to save room for dessert!
Get free dining alerts for open reservations at Akershus Royal Banquet Hall here.
Best Table Service Dining at EPCOT
Table service is defined as any sit down restaurant with a server or a buffet experience. The two categories above (fine dining and character dining) are also included in table service. For the sake of this article we will mention a new favorite in this section rather than repeat Le Cellier Steakhouse and Garden Grill Restaurant.
Space 220
Space 220 is out of this world! The experience begins as you arrive. Everyone gets a boarding pass to ride up to the cosmos. Your entire group will travel 220 miles above Earth to the casual lounge aboard the Centauri Space Station.
On your journey up you'll take in an aerial view of EPCOT then dine among day and night panoramic views of Earth.
Open for lunch and dinner our team recommends:
Big Bang Burrata appetizer
Terra-Bolognese main dish
Roasted carrots side dish
Moon Rocks non-alcoholic drink
Get free dining alerts for open reservations at Space 220 here

Best Quick Service Dining at EPCOT
Fast casual dining means no reservations required! And many of these locations accept mobile orders placed through the My Disney Experience app so your food is ready when you are.
Here are some of our favorite quick bites at EPCOT:
School Bread Sweet Roll filled with Custard and dipped in Coconut (Kringla Bakeri Og Kafe | World Showcase | Norway Pavilion)
Fish and Chips (Yorkshire County Fish Shop | World Showcase | United Kingdom)
Taco Trio (La Cantina de San Angel | World Showcase | Mexico)
Traditional Poutine French Fries smothered in Gravy and topped with Cheese Curds (Refreshment Port | World Showcase | near Canada)
Macaron Lime Raspberry plus one of every pastry on the menu (Les Halles Boulangerie-Patisserie | World Showcase | France Pavilion)
Kakigōri Japanese shaved ice available in Rainbow, Strawberry, Melon, Cherry, Tangerine or Blue Raspberry (Kabuki Cafe | EPCOT's World Showcase | Japan)
Maple Popcorn (EPCOT's World Showcase | Canada)
Chicken Pot Stickers (Lotus Blossom Cafe | World Showcase | China)
There are so many favorite things to eat at Walt Disney World theme parks but EPCOT is truly a foodie's dream. Add these must-trys to your Disney dining plan wishlist for the ultimate vacation.
We recommend an EPCOT foodie experience…
3+ Day Hopper Ticket to devote quality time in EPCOT, even if you want to start your day in Magic Kingdom
A stay at one of EPCOT's closest hotels including Disney's Yacht Club Resort, Disney's Beach Club Resort, or Disney's BoardWalk Inn
A specialist can help you book available experiences, dining and the perfect Disney resort hotel room for your vacation, including a stay near EPCOT. Check out all our Walt Disney World vacation packages online or call an agent at 855-GET-AWAY.