We are excited about our new partnership with the
Fullerton Marriott
, an awesome choice for your Disneyland vacation. We've put together a video of six things you didn't know about the Fullerton Marriott to help you decide if it's the right hotel for you.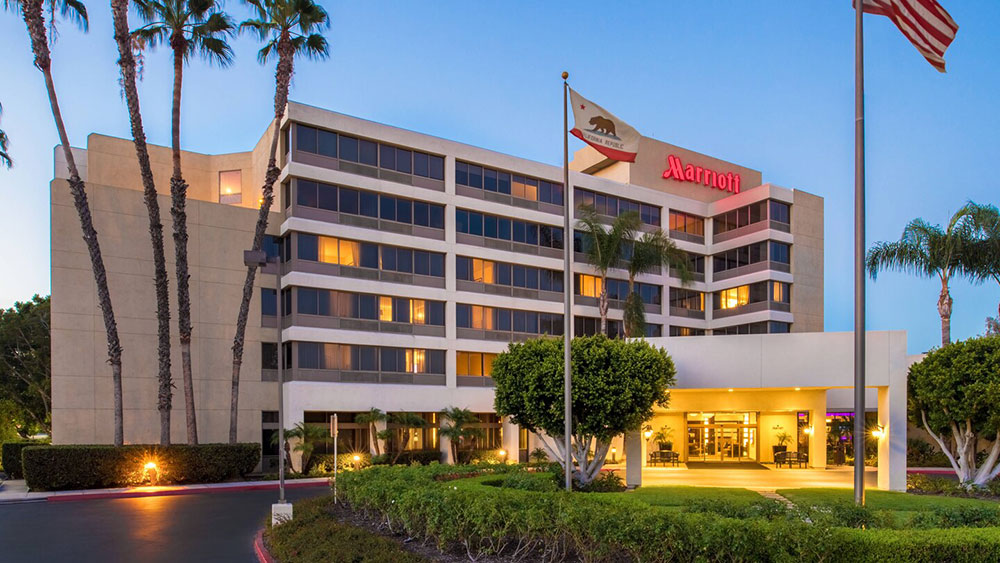 Photo courtesy of Fullerton Marriott
Fullerton Marriott: 6 Things You Didn't Know
If you're looking for the perfect hotel for your Disneyland vacation, be sure to watch our video about the Fullerton Marriott. We sat down with Wendy, the Director of Sales for the Fullerton Marriott, to share everything you need to know about this property. She shares what's new, what's exclusive to Get Away Today guests and also gives some insider tips.
Fullerton Marriott: 6 Things You Didn't Know Video
Fullerton Marriott: 6 Things You Didn't Know Video Recap
We covered a lot in that video, and we don't want you to miss a thing so we recapped the important points for you below.
1. Distance to Disneyland - The Fullerton Marriott is conveniently located right off of State Route 57, or the Orange Freeway, and is just about a 15 minute drive to the Disneyland Resort. It's close enough for the convenience, but far enough removed from the hustle and bustle.
2. Free Breakfast - As a Get Away Today guest, you get an exclusive free breakfast for each registered guest staying in your room! This is a full breakfast buffet with cold and hot items. Most guests will pay around $16 per person for this breakfast feast, so it's a huge savings throughout your hotel stay!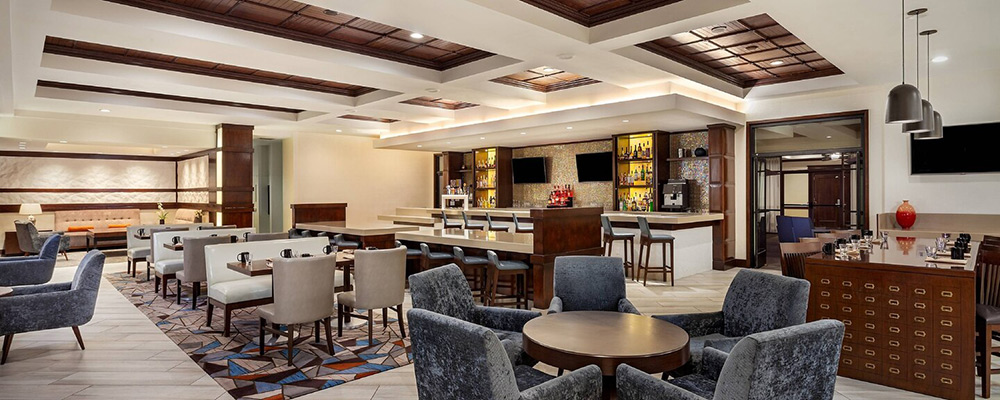 Photo courtesy of Fullerton Marriott
3. Recently Renovated - You'd never know that the Fullerton Marriott isn't a brand new hotel because it totally feels like it is. Everything from the public spaces to the guestrooms were completely redone and it is beautiful. We love the clean, sleek, yet comfortable looks of the rooms. We also love that the rooms come with a mini fridge, which is a must when traveling with kids.
4. Pool and Family Fun - The Fullerton Marriott has a great pool area and adjacent outdoor space. The hotel provides interactive games for the whole family and even hosts the occasional outdoor movie night. You'll want to make sure you build in some time to enjoy your hotel.
Photo courtesy of Fullerton Marriott
5. Free Parking - Many of the hotels near Disneyland charge a parking fee, but not the Fullerton Marriott. Considering many hotels charge between $15 - $20 per night, that's a huge savings as well.
6. Nearby Restaurants - In addition to having an award-winning in-house restaurant, the Fullerton Marriott is within walking and a short drive's distance to countless dining options. Consider trying a local California favorite like The Pizza Press or Oggi's Sports Brewhouse and Pizza. Or, enjoy one of your familiar popular spots like In-N-Out, Wingstop or Habit Burger. You're bound to find something for every appetite.
Booking Your Stay at the Fullerton Marriott
If this convinced you that you'd like to stay at the Fullerton Marriott, we'd love to help! You can find our packages for the Marriott Fullerton online, or you can call our agents at 855-GET-AWAY. Either way, you'll get the same low price and great service for your vacation.