The Wizarding World of Harry Potter is making its grand debut on April 7, 2016! It is going to be bursting with magical adventures and exploding with fun. The shops that line the streets of Hogsmeade are filled with enchanted treasures, wizarding trinkets, and authentic food and drink from the Harry Potter world. It is going to be so cool!
Harry Potter Exploding BonBons
To get in the magical spirit of things, I put together a recipe for one of the most exciting foods found at Hogsmeade - Exploding BonBons. They are literally bursting with flavors. Wouldn't they be a fun treat for your favorite Valentine? They are so easy to make and extremely tasty.
Harry Potter Exploding BonBons Supplies
1 Package of Regular Oreos
1 Package Cream Cheese
1 Bag of Melting Chocolate
6 Packs of Pop Rocks Candy
Wax Paper
Gallon Ziplock Bag

This recipe is a serious crowd pleaser. The chocolaty treats melt in your mouth and the combination of the Oreo cookie flavors with cream cheese is so good, it has to be magical.

Start by placing the entire package of Oreo cookies into a large Ziplock bag. Get most of the air out of the bag and then seal it. Use a rolling pin to mash the cookies into tiny bits! My kids love this part. It is quite a lot of fun pounding away at the cookies.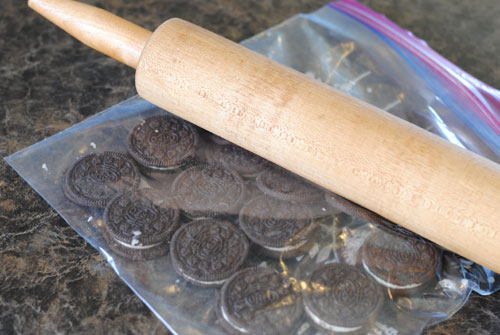 When you have only small pieces of cookie crumbs, dump the bag contents into a bowl.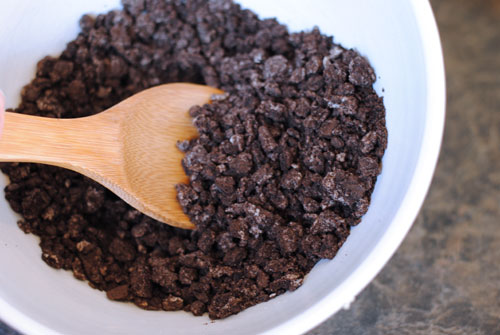 Add the cream cheese. Make sure that your cream cheese is soft, or at room temperature.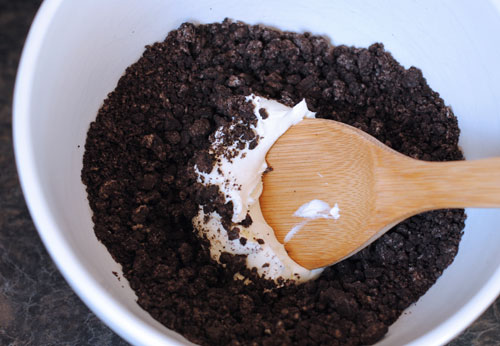 Stir and mix and smash until all of the cream cheese is incorporated into the cookie crumbs.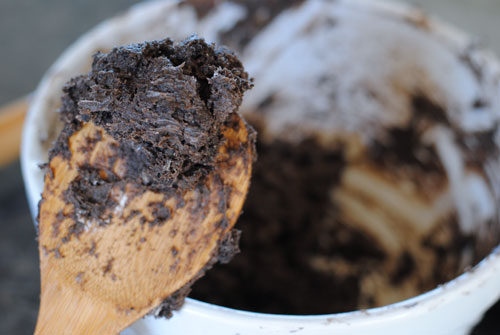 Cover a baking sheet with wax paper. Roll the cookie and cream cheese mixture into small balls and place them on the wax paper. You will be able to get about 25 bonbons if you use about 1 Tablespoon of batter per ball.
Now, it is time to add the POW! In the book, exploding bonbons actually exploded in the person's mouth. I am not entirely sure how that could be a rewarding experience, but it must have been desirable because it was a major punishment when they were banned from Hogwarts. (That Doroles Umbridge was such a party pooper!) I am 100% confident that eating the muggle version is quite exciting too. These exploding bonbons have just enough pop and sizzle to cause a stir. My kids were nuts about them. The key is loading them up with Pop Rocks!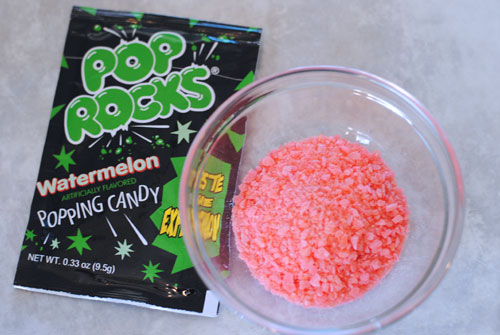 Gently roll the balls of dough into the bowl of Pop Rocks. You will hear a little bit of noise as some of the smallest bits of the candy dissolves and cracks. I was worried that it would ruin the overall finished effect, but it doesn't. So, no fear. Once all of the balls are covered in Pop Rocks, slide them into the freezer to chill out for about 10 minutes.
Melt your chocolate into a bowl. Microwave in 30 second increments. Stir well each time. Do not over cook the chocolate. I like to pull it out of the microwave before I think it is totally melted and then just stir it until the last little hard bits melt.
Dip the candy coated balls into the melted chocolate and place them back on the wax paper to harden. After each ball is dipped, quickly sprinkle the top with Pop Rocks. The chocolate sets up very quickly, so make sure to sprinkle the candy on immediately.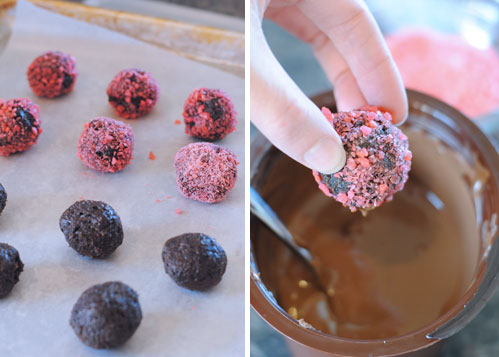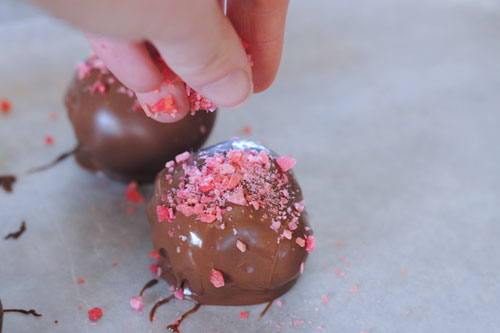 Once all of the treats are dipped and sprinkled they are ready to serve! They really are an experience to eat. The "exploding effect" is a lot of fun.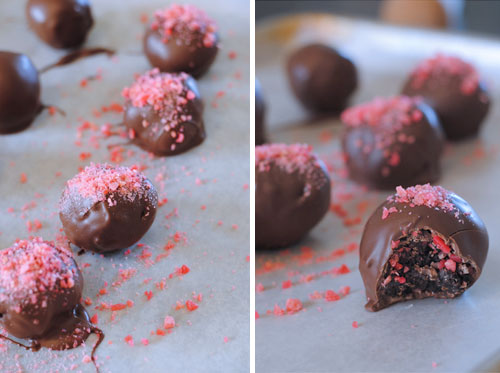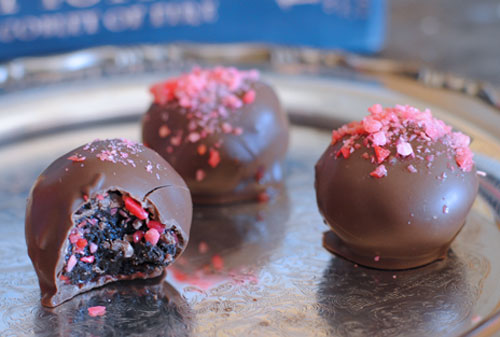 There are so many reasons to get hyped about the Wizarding World of Harry Potter! We are exploding with excitement. Get Away Today has all the details about what magic to expect at Universal Studios Hollywood coming April 7, 2016. Check out our sneak peak of all the wizard fun coming in our article,
Harry Potter is Coming to Universal Studios Hollywood
. Once you are as excited as you were on your 11th birthday, book your Wizarding World of Harry Potter vacation online or call our agents at 855-GET-AWAY.

Check out these other great articles: