Make your own Minnie clips for a special day at the Disney Parks or to create Disney magic at home. This tutorial is simple and only takes a few minutes from start to finish.

Photo courtesy of Disney Parks Blog
Disney sure knows how to throw a party! Mickey and Minnie Mouse get a whole year of celebrations for their 90th birthday. I think they deserve it. 90 years is a long time for a celebrity couple to stay together! Who doesn't love the adorable mouse duo? With their "Get Your Ears On" Celebration, guests at Disneyland get to enjoy so many fun Mickey and Minnie experiences.
Make Your Own Minnie Clips
Festive foods, special apparel and souvenirs, new decorations and photo spots, and interactive meet and greet opportunities with the celebrated couple themselves are all part of the lineup. You can bet everyone will be ready to say, "Cheers!" by the time the party is over. Get your own ears on with this simple and cute fluffy Minnie clip Ears tutorial.
Make Your Own Minnie Clips - Minnie Ears Headband Alternative
I love how iconic Minnie Ears look in photos at Disneyland. But, sometimes headbands give me a headache. Here is a perfect alternative to the standard Minnie headband ears...fluffy Minnie clips! The barrettes are super light weight. It is like wearing a little feather on your head. You can hardly feel these Minnie clips at all. They are just perfect for a nice long day at Disneyland!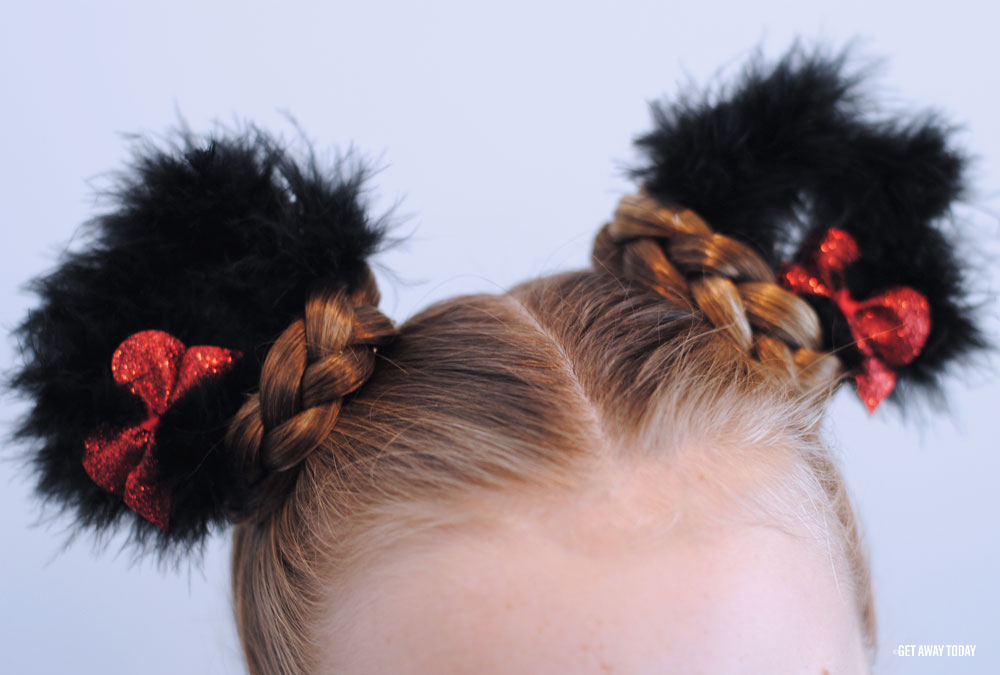 Make Your Own Minnie Clips: Supplies
You will need:
Roll of Black Feather Fluff Trim
Red Sparkle Bows
2 Metal Barrettes
Hot Glue
Craft Wire
Wire Cutters
Round Template (Mousse Bottle)
Make Your Own Minnie Clips: Getting Started
To start, gather all your supplies together. I got all of these at the local craft store for under 5 dollars! Total score. The feather trim is located near the ribbons. That should save you time hunting at the store.
I made these ears to be a good size for my elementary age daughter. You can adjust the size to fit the age of your own little darling. If I was making these fluffy Minnie Ears for myself, I'd make them bigger.
Wrap a section of craft wire around your mousse bottle. I picked this bottle because it was just the size I needed! It doesn't have to be a mousse bottle. It can be anything round that is about this size.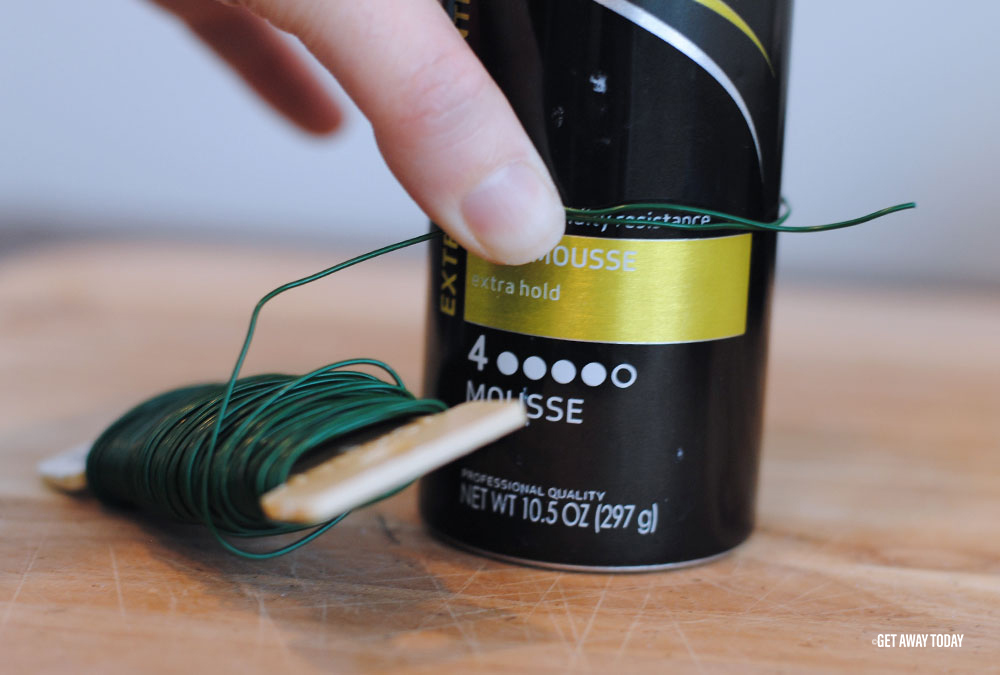 Cut the wire and then wrap the ends around so that they aren't poking out. Use your wire cutters to snip the wire and then to manipulate it.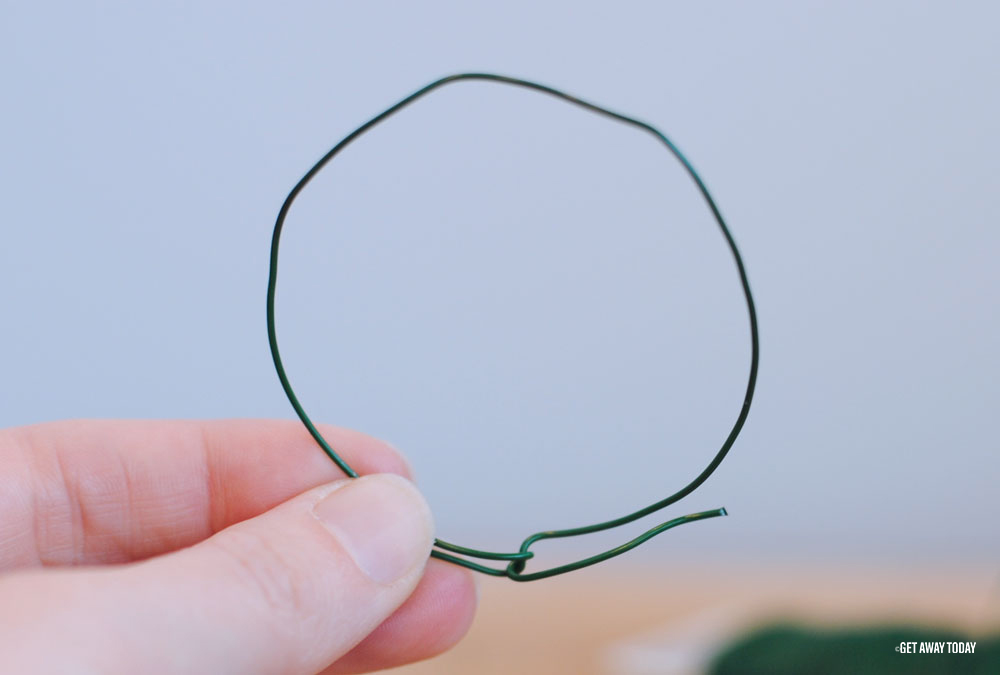 Cut a 10 inch strip of fluffy feather trim.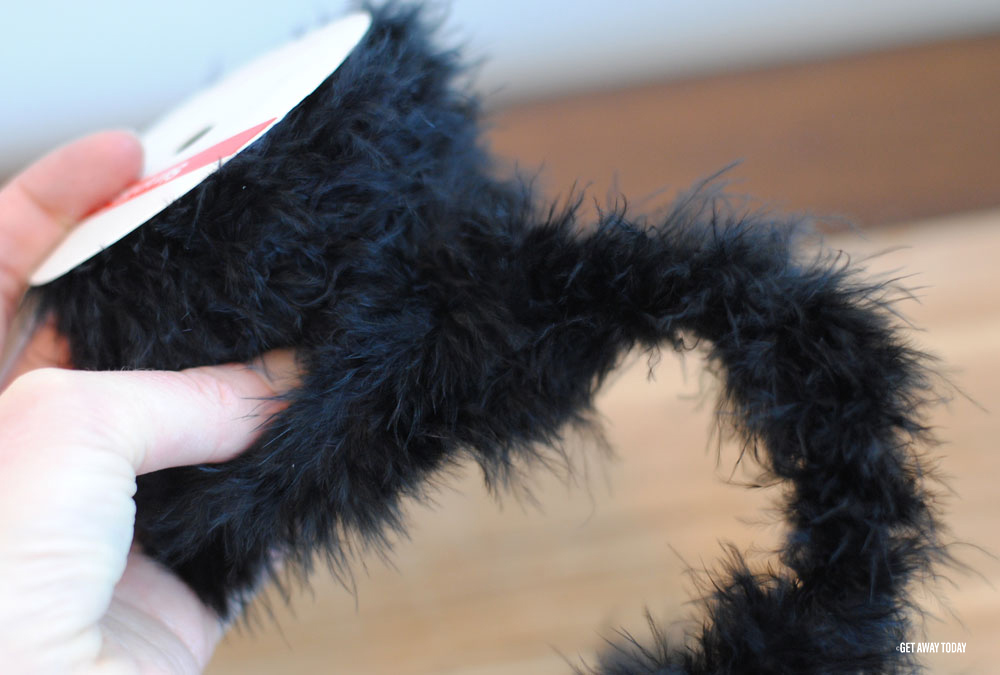 Securing Your Fluffy Minnie Clips
Put a dot of hot glue on one the end of the trim. Let it cool for a few moments so you don't burn your fingers. Then, secure the end of the feather trim to the wire. I put it on the spot where the ends of the wire were twisted together. Hold it in place until the glue cools and gets hard.
Then, wrap the trim all the way around the wire. Pull it so the trim is snug, but not crazy tight.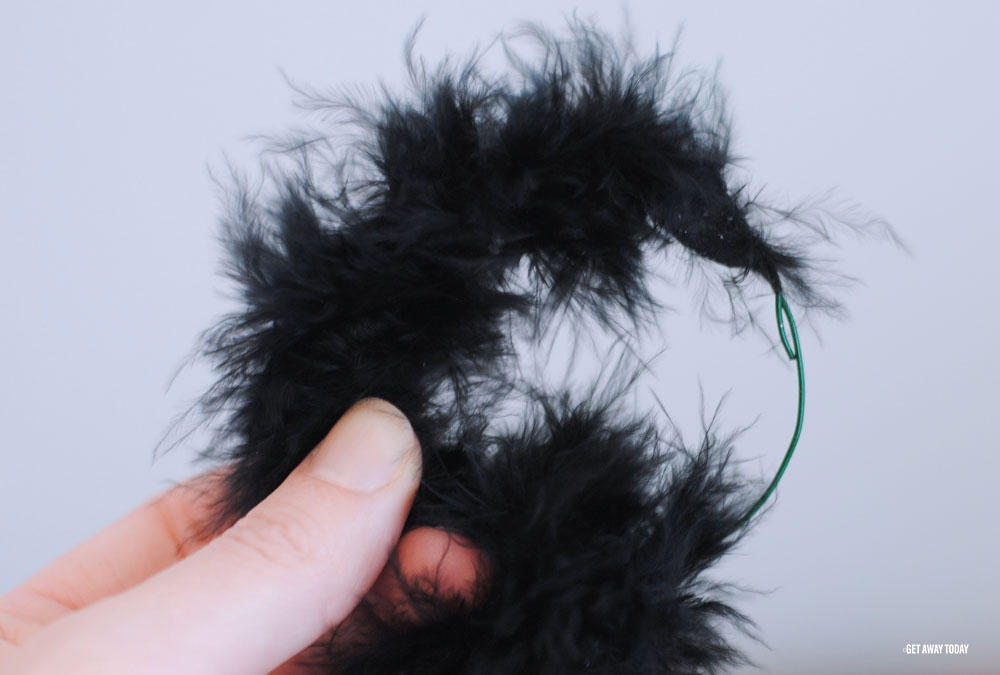 Glue the end of the trim to the wire where it meets the spot that was glued in the beginning. You should have a nice wrapped fluffy wire!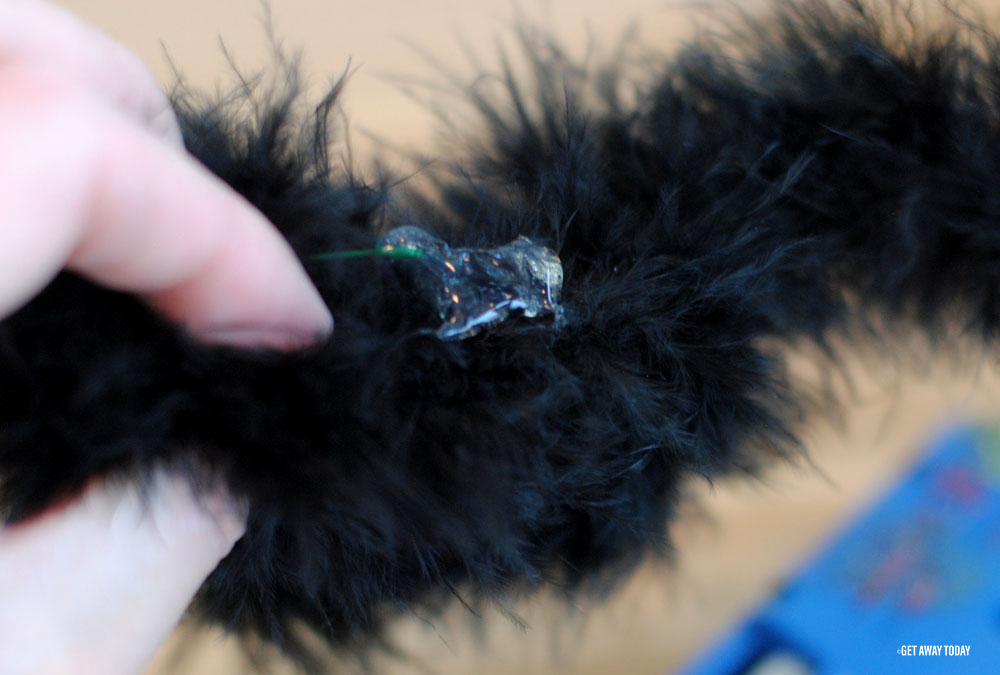 Spread a line of hot glue along the top of a metal barrette. Glue the bottom of the fluffy Minnie ear onto the barrette. Hold it in place until the glue gets hard.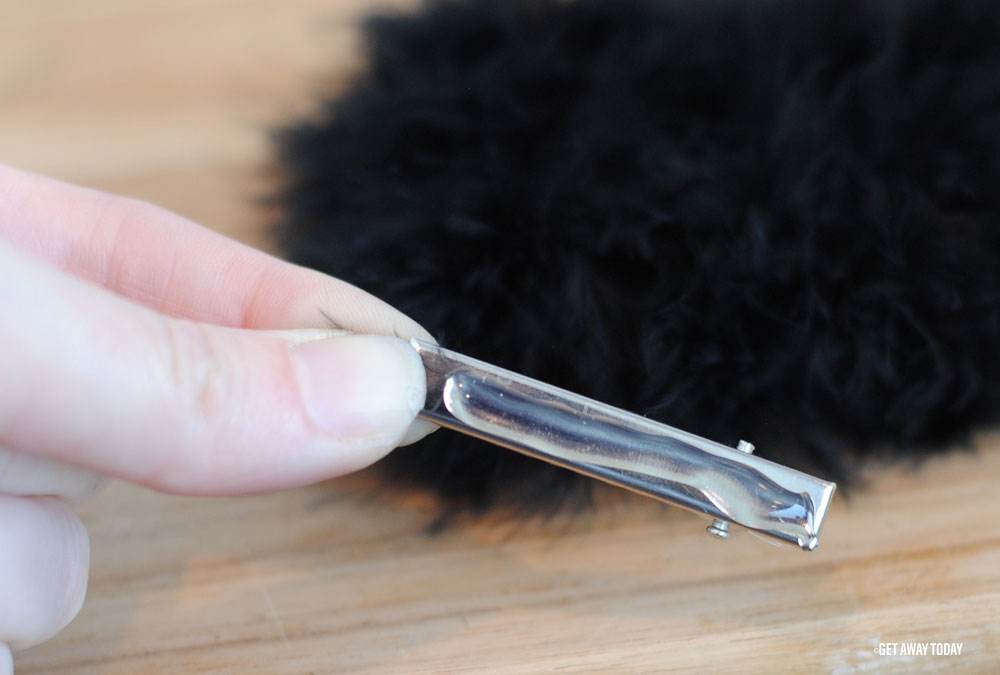 Then, add a cute sparkly bow! You could really use any kind of bow. Minnie has so many pretty bows, I don't know how she ever decides what to wear. I put a dot of hot glue on the back and then pressed it into the black fluff. It attached perfectly.
Repeat the process to make your second fluffy Minnie Mouse ear and you are all set.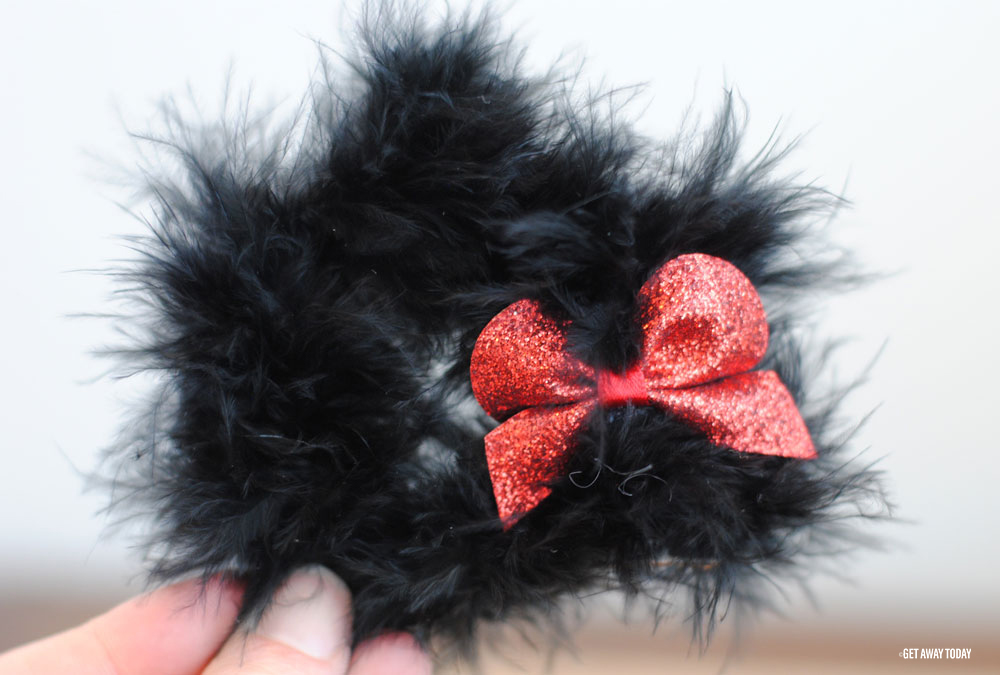 Finished Fluffy Minnie Clips
Don't they look darling? I had fun wrapping my little girl's braids around the ear. I thought it was kind of a fun new look.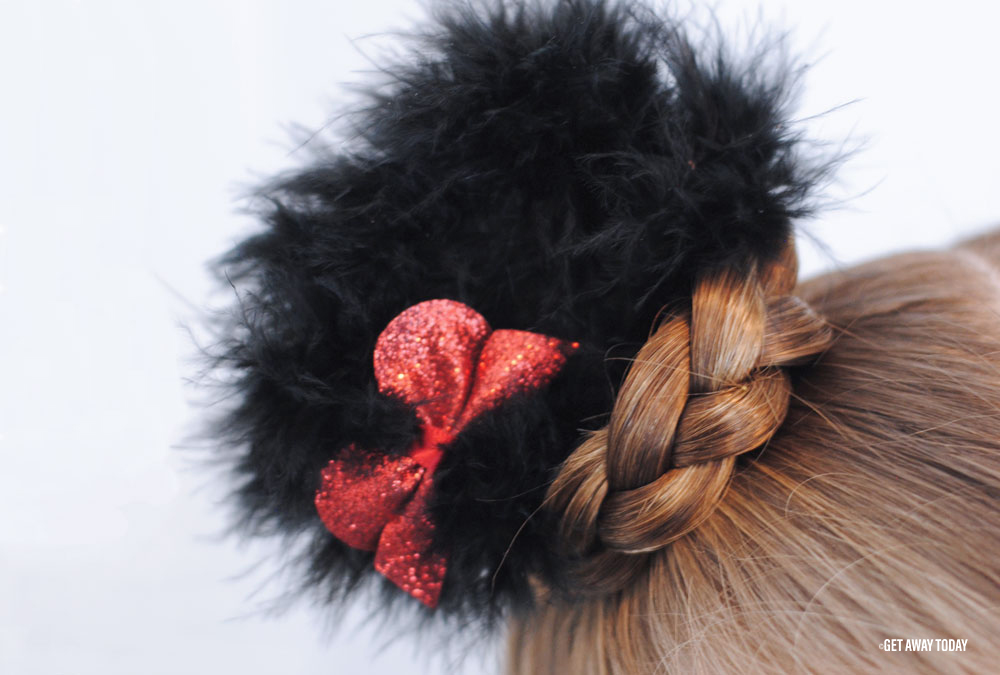 There are so MINNIE fun ways to be festive at Disneyland during the Get Your Ears On Celebration. Making my own fluffy Minnie clips and ears is certainly one of my new favs. They are super inexpensive, comfortable, cute, sparkly, and unique. Minnie Mouse would certainly approve. Let me know how yours turn out!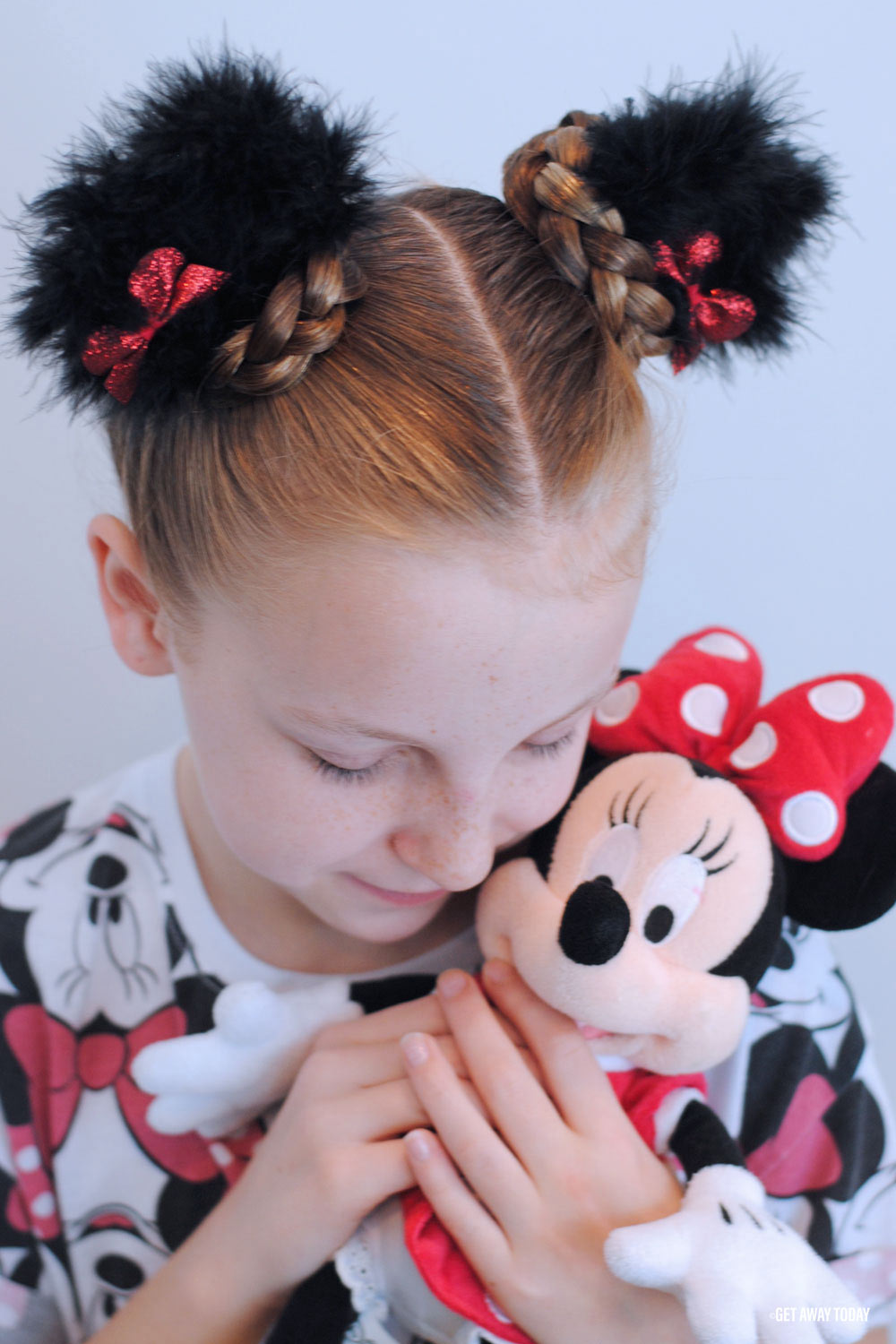 Whether you don a traditional Minnie ears headband, Star Wars Minnie Ears or make your own Minnie clips, you're ready for your next magical Disney vacation! You'll stand out at the "Get Your Ears On" Celebration with this unique Minnie ears look! Find your perfect vacation package online, or call our agents at 855-GET-AWAY.