The Disneyland Resort is a magical place for everyone. It's an especially magical place for a little princess who still believes in all of the magic of Disney. If you have a little princess in your life, you'll want to make sure she gets to do these 10 things every princess must do at Disneyland. And don't worry, most little boys love the princesses too, whether they admit it or not!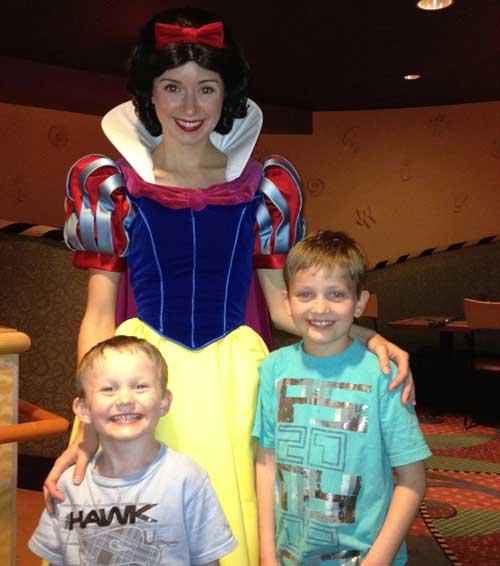 1. Walk through Sleeping Beauty's Castle. Every princess dreams of living in a castle, and one of the most beautiful of them all is inside Disneyland Park. It's especially beautiful this year in honor of the Disneyland Diamond Celebration and its dazzling exterior makes the perfect backdrop for pretty princess pictures. Inside the castle, the story of Briar Rose unfolds as you wind through the castle walls.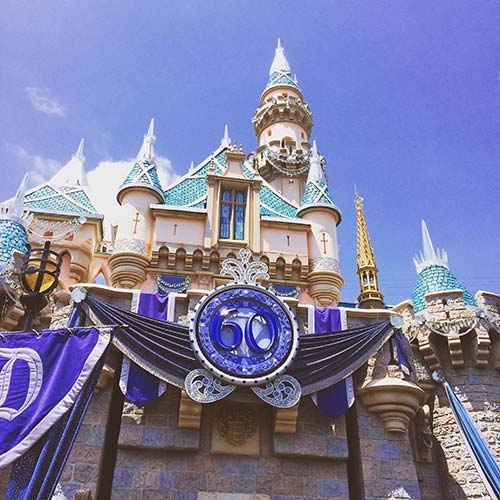 2. Make a wish in Snow White's wishing well. Every princess or princess-to-be has a wish in her heart. That wish is most likely to come true with the help of Snow White's magical wishing well, found just off to the right of Sleeping Beauty's Castle. You'll know you're there when you see the seven dwarf statues. Listen carefully as you may hear Snow White's song.

3. Have lunch with the princesses at Ariel's Grotto Princess Celebration. Ariel has set up the perfect lunch inside Disney California Adventure Park. This Character Dining experience is fit for a royal miss, complete with a three course meal. While you dine, the princesses will all stop by to visit with your table and pose for more princess pictures. It's a princess dream come true!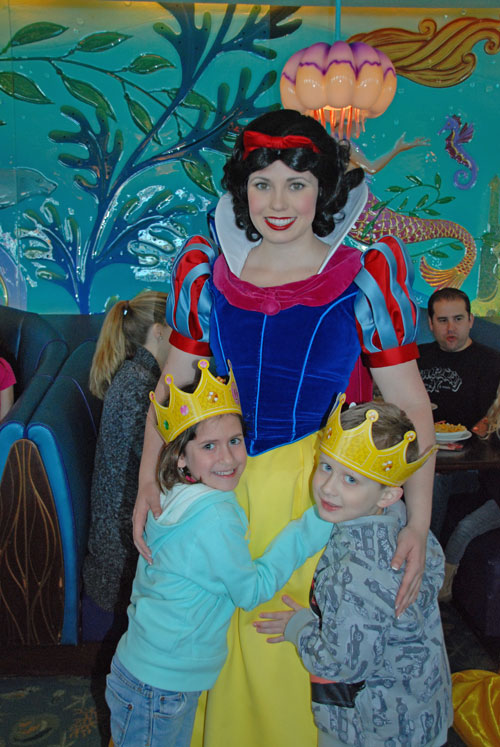 4. Dress like the princesses. For a splurge, schedule a princess makeover at the Bibbidi Bobbidi Boutique inside Sleeping Beauty's Castle. Charming lads can be knighted here as well. For another (less costly) option, make a reservation for a transformation at Anna and Elsa's Boutique in Downtown Disney, where your daughter can be transformed into either of the icy princesses. If you have a brother that doesn't want to be left out in the cold, he can get a cool Olaf transformation at the same time. If either of those options are not in your budget, get one of our discount princess dresses beforehand, and do any of our quick and easy princess hairdos at your hotel. We have five princess hairdos you can do in five minutes or less. Your princess is bound to get extra attention and will feel like royalty.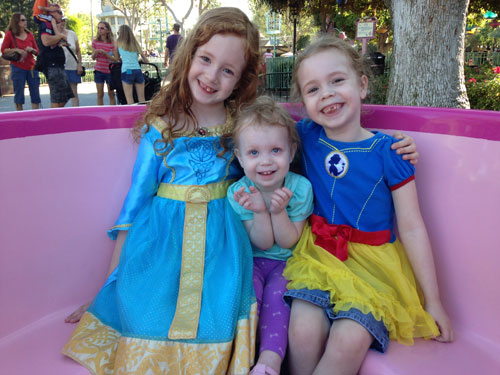 5. Your princess can watch Jasmine's dreams come true, at Aladdin - A Disney Musical Spectacular at the Hyperion Theater inside Disney California Adventure Park. This is a full-length production complete with the genie, enchantments, a magic carpet ride, and a whole new world...

6. Ride The Little Mermaid - Ariel's Undersea Adventure. Unlike some of the other fairy tale rides where you may only catch a glimpse of the princess, Ariel makes multiple appearances throughout this attraction. From a festive performance of "Under the Sea," to a romantic recreation of "Kiss the Girl," to a celebratory wedding scene, it's the perfect happily ever after.

7. Watch the new Paint the Night parade. This is THE hottest addition that everyone is talking about this summer. Anna and Elsa are scene in a whole new light in a giant ice castle float. We promise it will make your princess's face light up with delight.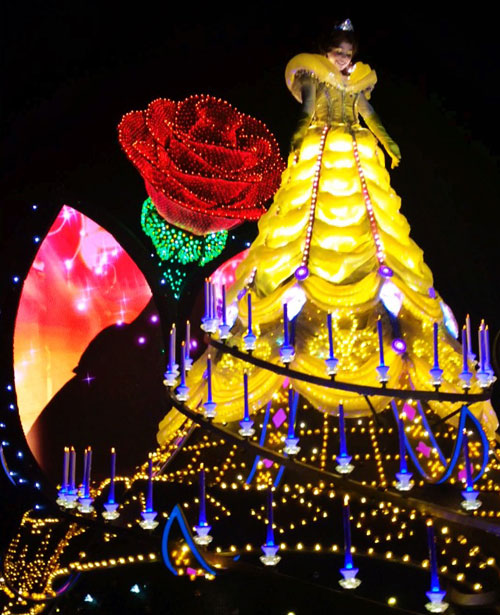 8. Sing your favorite Frozen songs at For the First Time In Forever: A Frozen Sing-along Celebration. Located in the Royal Theater, your princess will get to see Anna and Elsa live and join in on the fun in this limited time celebration.

9. Spent some time in the Fantasy Faire, an area of the park entirely dedicated to princesses and their stories. Here you can meet up to three princesses at a time in the Royal Hall, watch a fast-paced retelling of Frozen at the theatre and enjoy a snack from Maurice's cart. You'll definitely want to have your camera handy.

10. Watch Disneyland Forever, the new fireworks display. Every princess deserves to have their night ended with a beautiful fireworks show just for them. You can see the fireworks from five different areas in the park (Sleeping Beauty's Castle, "it's a small world," but a princess should probably watch them in front of the castle.

Bonus, stay at the Disneyland Hotel. Here your princess will have her very own castle headboard with "real" musical fireworks. Also, she'll get the royal treatment with early entry every day of your stay, and Disney princesses telling bed time stories right from your TV each night. It is the most magical place to stay and is guaranteed to be a memory you'll cherish forever.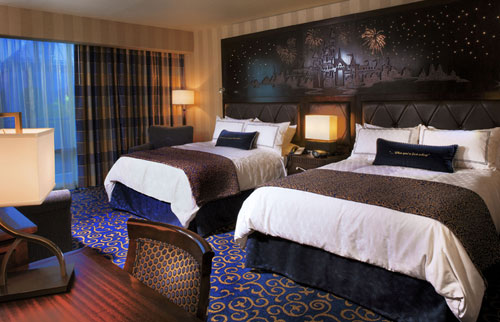 I hope this list gives you some great ideas for your next Disneyland vacation. If you haven't booked your Disneyland vacation yet, let our Disney Experts help. Our Disneyland packages can all be booked online or by calling 855-GET-AWAY.


Check out these other great articles:

25 Tips for the Disneyland Diamond Celebration
Princess Hairdos in 5 Minutes Or Less
Not Quite Midnight Ball Party
Princess Glow Crowns Tutorial