Simple recipe for homemade Pixar Pop Tarts inspired by Toy Story. This cute Pixar-themed treat is easy to make and festive. Find them at Woody's Lunchbox in Toy Story Land at Walt Disney World.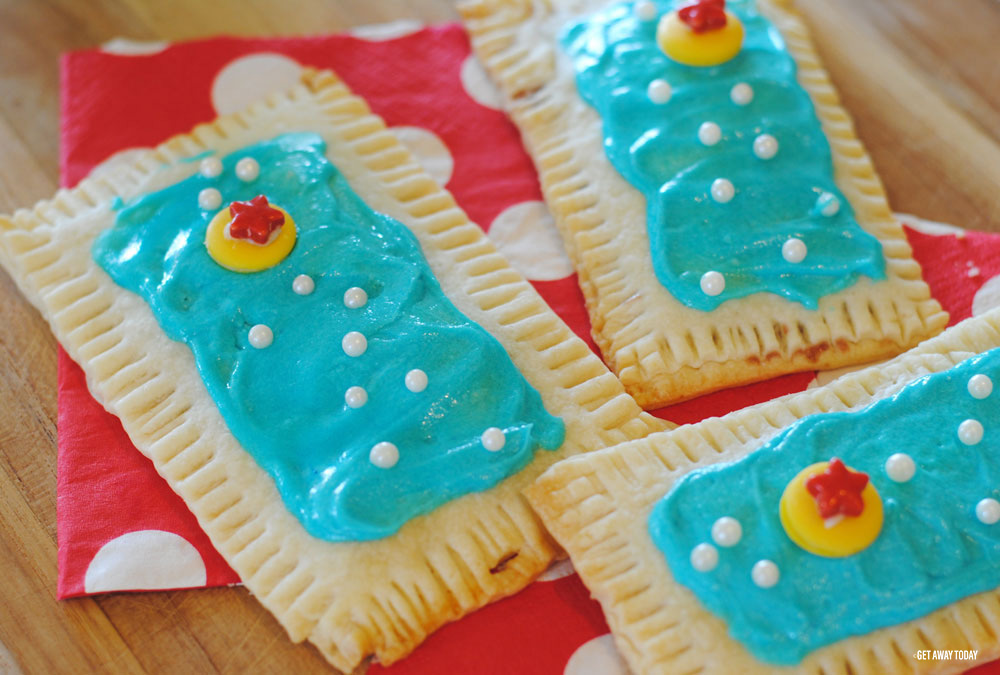 Pixar Pop Tarts Copycat Recipe
Disney Pixar just releases their fourth Toy Story movie to theaters this week! It is hard to imagine that is has been over 20 years since the first movie was on the big screen! Woody, Bo Peep, Jessie, Buzz Lightyear and the whole gang are back for a new adventure. Reviews are in and critics are giving the show two thumbs up! Can't wait to see it.
To celebrate the movie, Toy Story Land at Walt Disney World has a lineup of yummy new treats and eats for park guests to enjoy. Disney food is the best! Woody's Lunchbox has a new Pixar Pop Tart that looks tasty. It is a flaky pastry dough tart filled with fruity jam and decorated with blue frosting and a Pixar ball. It's totally kid friendly and delicious.
I thought it would be fun to make an easy copycat version of Pixar Pop Tarts. Turns out, homemade Pop Tarts are pretty easy to bake, even with Toy Story embellishments. Even kids can do it. Give it a try and let me know what you think.

Pixar Pop Tarts Copycat Recipe
Refrigerated Pie Crust
Fruit Jam or Nutella
Butter
Frosting
Candy Stars
Large Yellow Melting Chips
Pop Tarts from a box aren't really all that tempting. But, give me the option to eat a raspberry tart covered in buttery frosting right from the oven and I am totally in! To start making your homemade Pixar pop tarts, unwrap two circle pie dough packages and let them warm up to room temperature. They seem to be easier to work with if they aren't too cold. You can find the pie crust in the refrigerated section of the store near the biscuits and butter.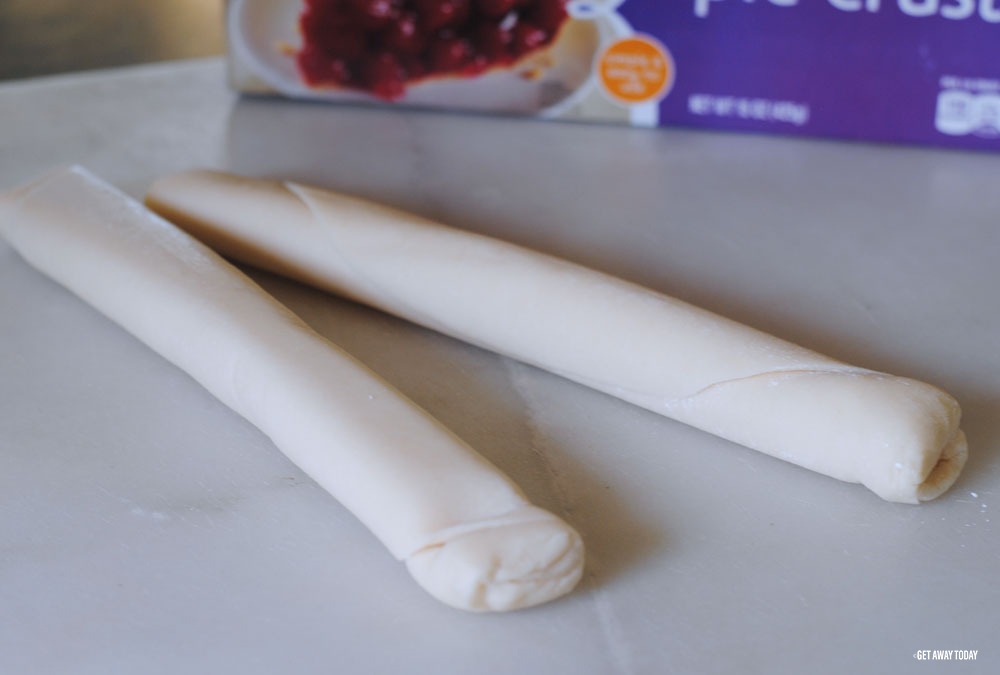 Pixar Pop Tarts Copycat Recipe - Prep
Lay them out flat on a cutting board. I used a rolling pin to roll the dough into a rounded square shape. Then, cut the pie crust into 6 rectangle pieces. The easiest way to cut it is to use a pizza cutter. Just zip the blade over the crust. It's pretty fun.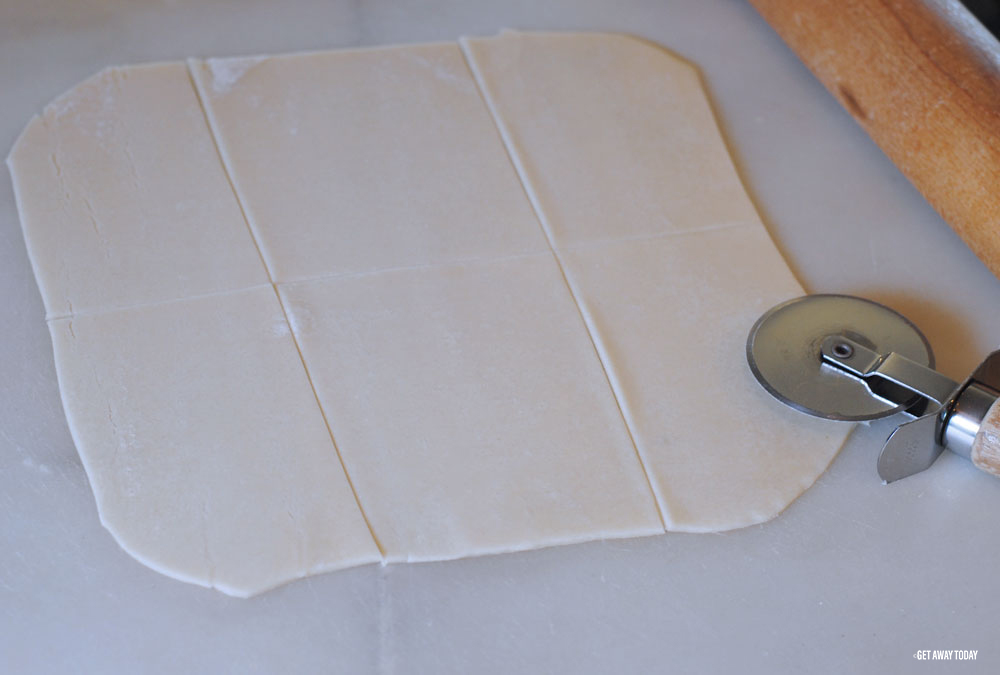 Cut about 2 tablespoons of butter and melt it in the microwave in a small bowl. Butter is the secret ingredient to any recipe. My favorite cooking mantra is, "Butter makes everything better!" It's true.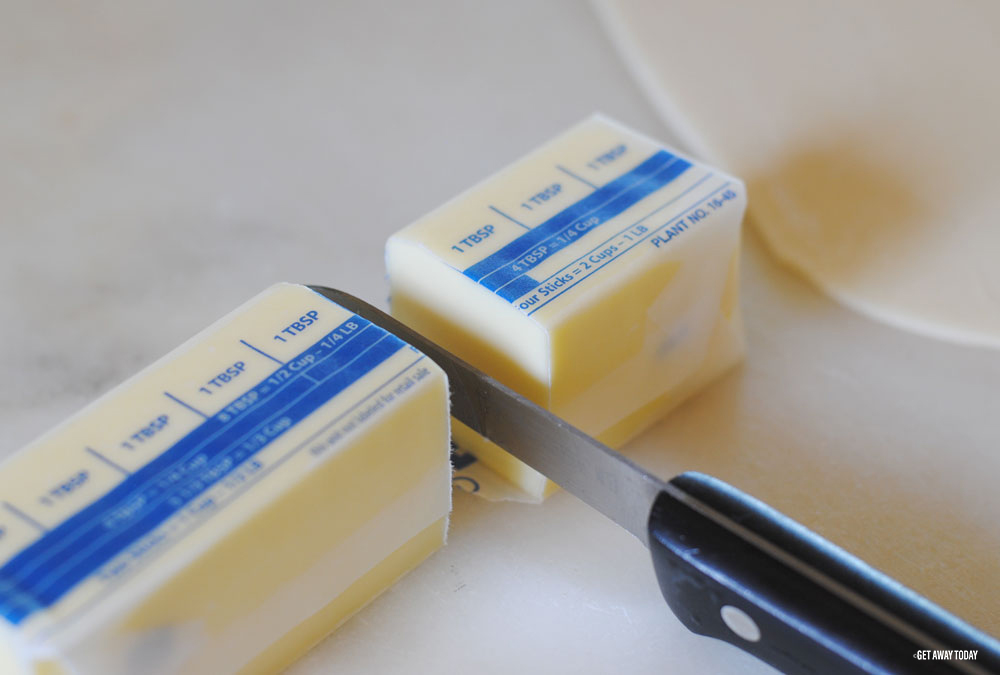 Pixar Pop Tarts Copycat Recipe - Fillings
Spread a thin layer of butter over the top of all the cut pieces. Then, scoop about a tablespoon of jam onto half of the sliced dough. Spread it out so it covers the dough. Leave about 1/6 inch border.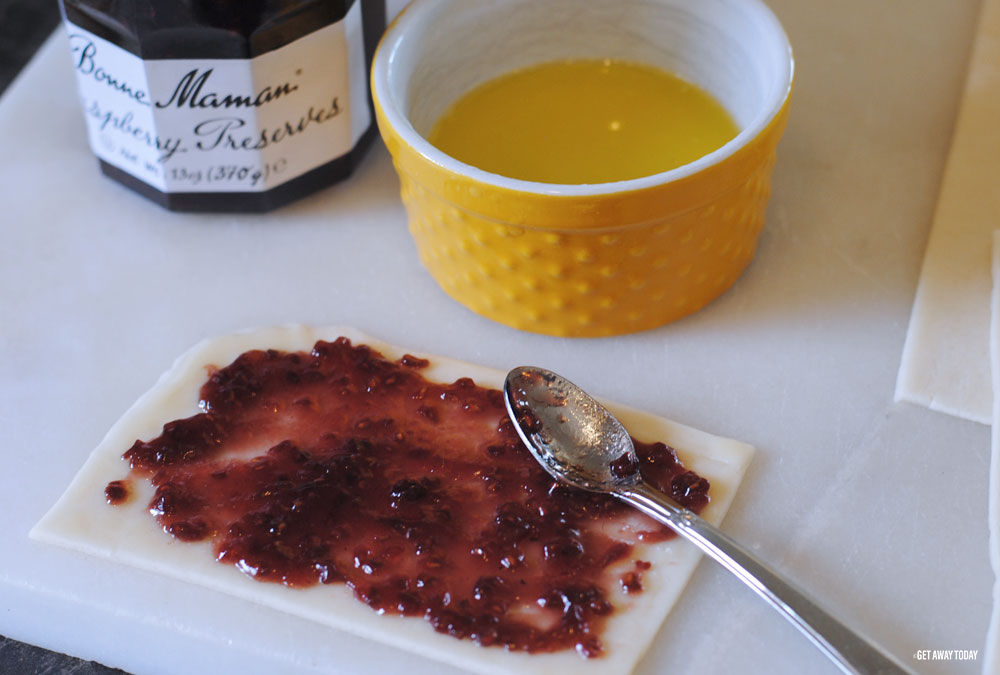 Pixar Pop Tarts Copycat Recipe - Assembly
Lay a second section of pie crust over the top of the jam layer. Then, use a fork to connect the two pie crust pieces together. Press around the entire outline of the Toy Story themed Pixar Pop Tart.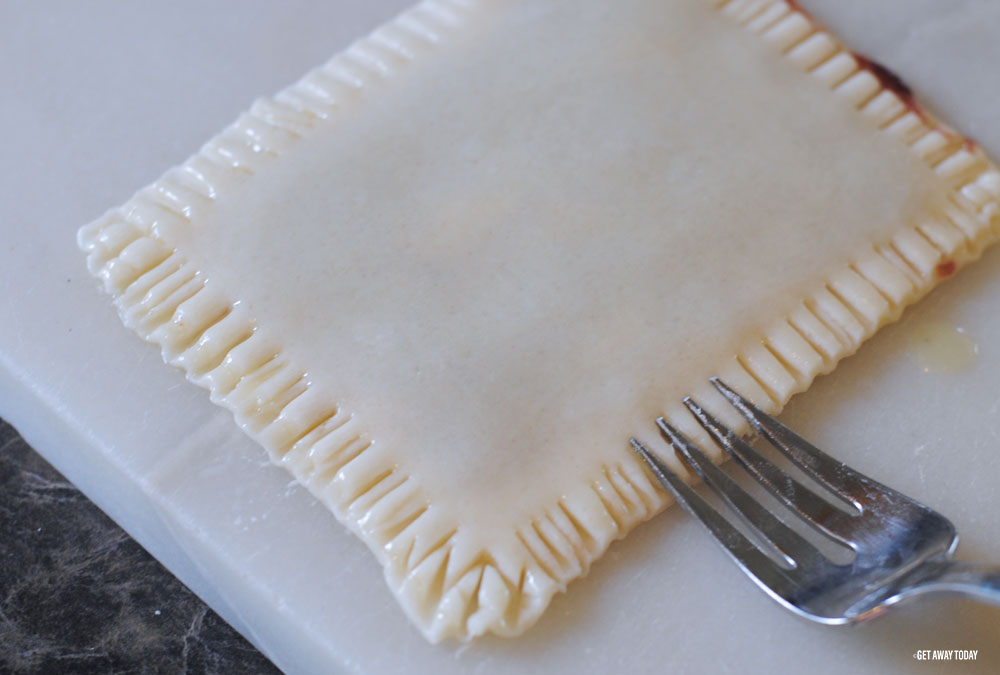 Pixar Pop Tarts Copycat Recipe - Bake
Butter the top of your Pixar pop tarts and then place it on a baking sheet that has been lined with parchment paper. Repeat the process until you have finished all the Toy Story Pop Tarts. I was able to make six pretty good sized tarts from the two round rolls of dough.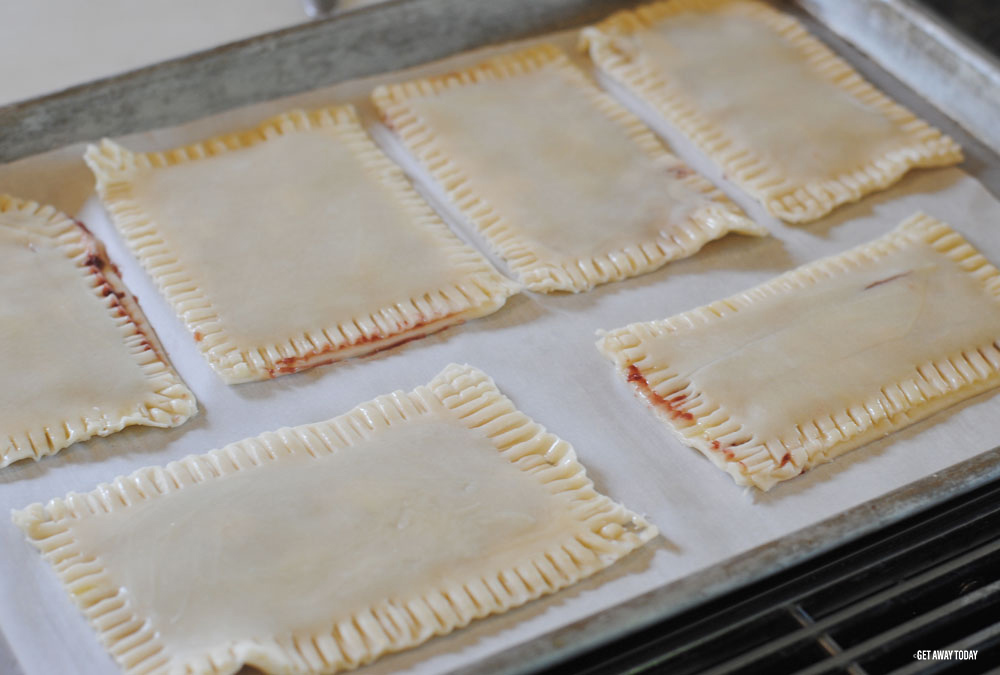 Bake the Pixar pop tarts for about 10 minutes at 350 degrees. You want then to be a nice golden brown. So, keep an eye on them! Remove them from the oven and let them cool on a wire rack. Be careful as you transfer the Toy Story Pop Tarts, they are flaky and soft so they can bend and break.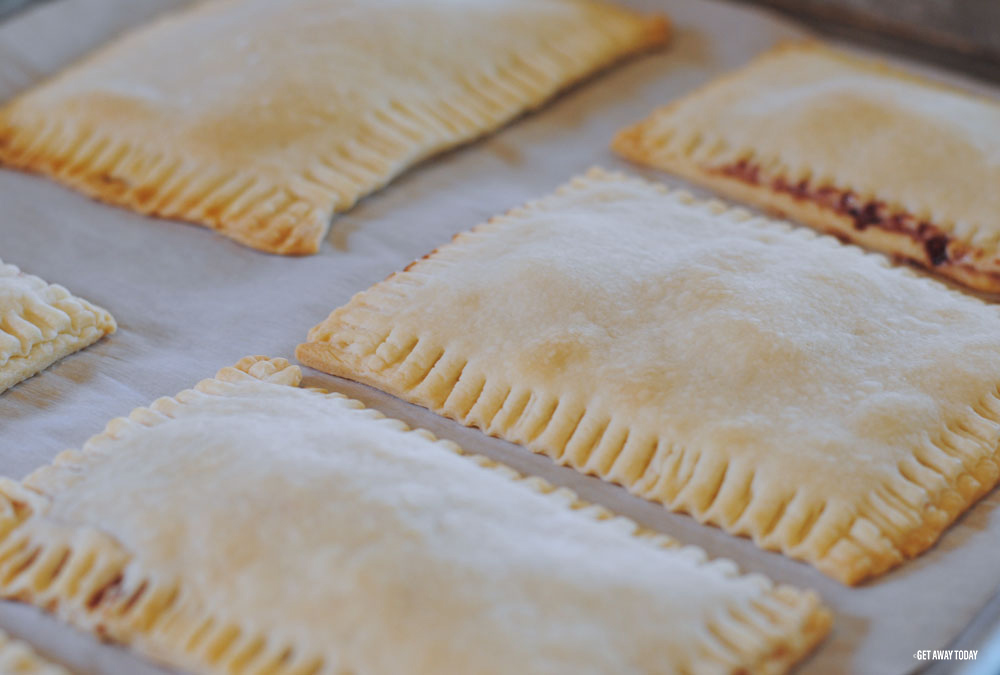 Pixar Pop Tarts Copycat Recipe - Frosting
While the tarts cool, make a batch of frosting. I used 6 T butter, 2 cups powdered sugar, a dash of salt, a few drops of vanilla, and a teaspoon of milk.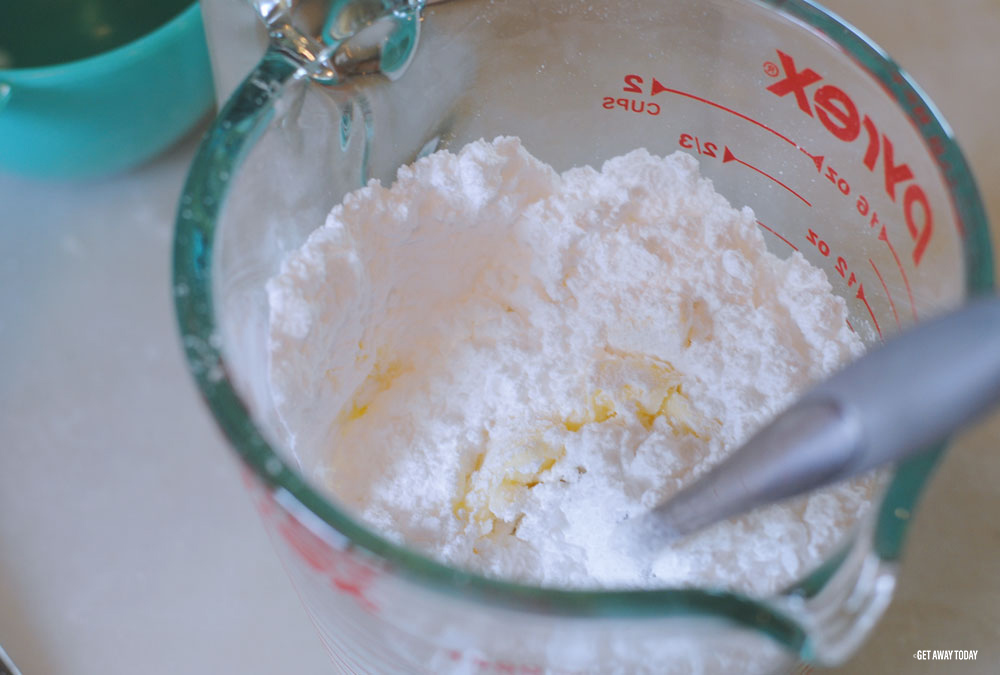 Stir the frosting until it is smooth and all the lumps are gone. Set aside a small spoonful of white frosting and then add blue food coloring to make the remainder a nice pretty bright blue.
Frost the center of the Toy Story Pixar Pop Tart with your yummy blue frosting!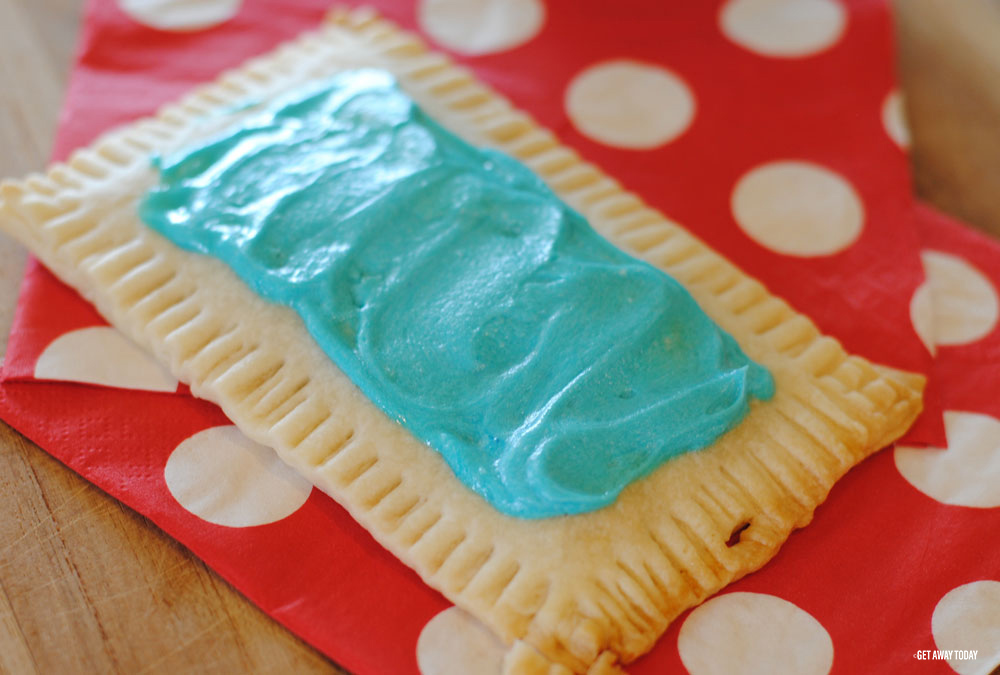 Pixar Pop Tarts Copycat Recipe - Decorate
Now, you get to decorate! The Disney version of the Toy Story Pixar Pop Tart has little white candy balls and a Pixar Ball on it. So, that is what I did. I bought some candy stars from the cake isle and had a bag of yellow melting chips in my cupboard that were a perfect combo.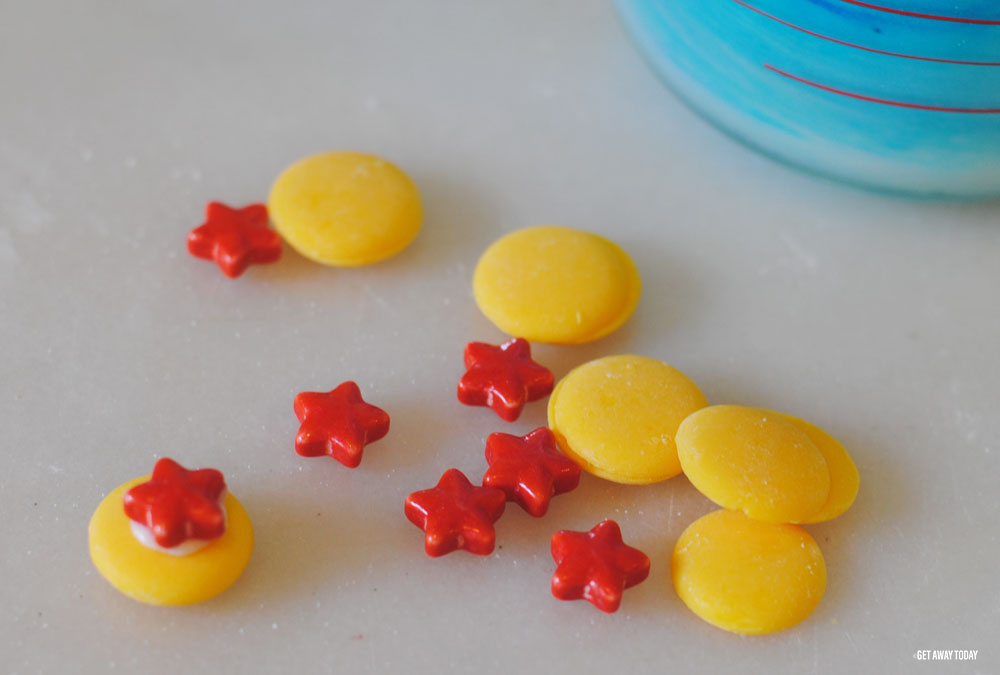 Place a little dot of the white frosting on the back of the red star and then stick it to the top of the yellow melting chip.
Then stick the "ball" onto the top third of the tart. The blue frosting will hold it in place. Sprinkle a trail of decorating pearls along the rest of the frosted area. Aren't they cute?!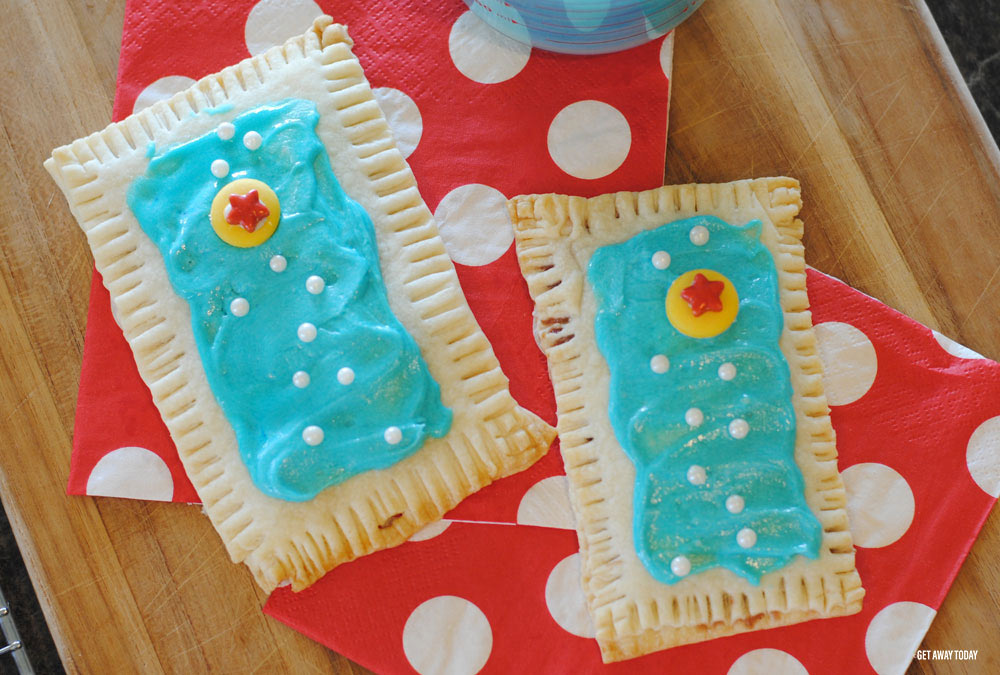 Feel free to sample your product. The jam filling is a perfect combo with the salty/buttery pastry dough. I thought it would also be totally yummy to use Nutella inside instead of jam. Now, I have to make them again just to see if it is better.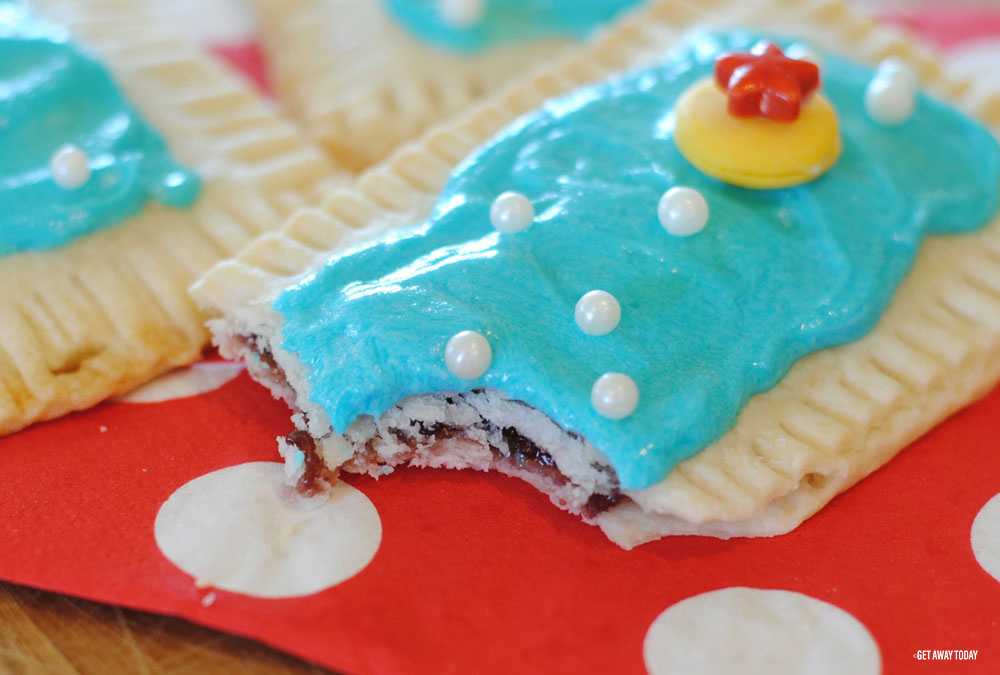 If you have a chance to wander into Woody's Lunchbox at Disney World, give the Toy Story Pixar Pop Tarts a try. Let's see if they are as good as they look! In the meantime, the copycat version can get the job done for you at home.
We would love to help you plan a visit to Walt Disney World to try these from Disney chefs (although Adelle comes pretty darn close!). Check out Walt Disney World discount vacation packages online or by calling 855-GET-AWAY. You can also check out new Toy Story rides and adventures at the Disneyland Resort in California Adventure Park. Let us know how we can help plan the ultimate getaway for your family!