UPDATED MARCH 2019 Surprise your family with a trip to Disneyland or Disney World with this Star Wars Vacation Surprise activity. Pop the Death Star balloon to reveal yout Star Wars themed Disney vacation! Perfect now that we know Star Wars: Galaxy's Edge opens May 31, 2019.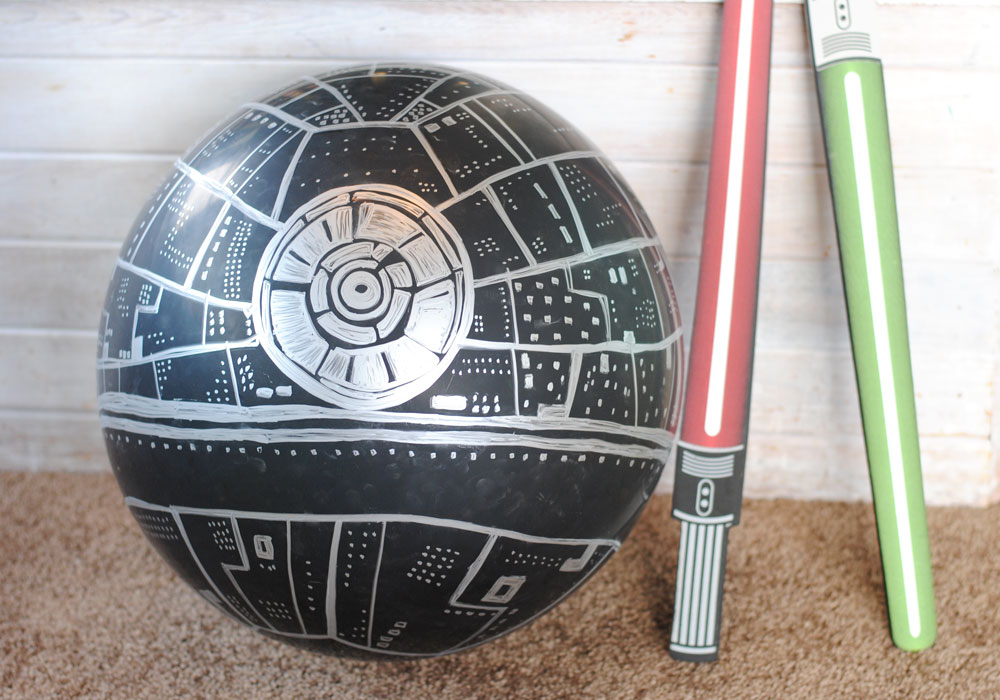 Give your Jedis a chance to put their skills to the test with this Star Wars vacation surprise! Your Rebel Fighters have to destroy the Death Star to find out where they are headed on a family adventure. When they succeed in complete destruction, an exciting note will be inside announcing a trip to Disneyland or Disney World. It is the perfect Star Wars vacation surprise for active and energetic children. And best of all, it is pretty easy to create. And with
Star Wars Land Disneyland
opening in 2019, this is a great article to pin!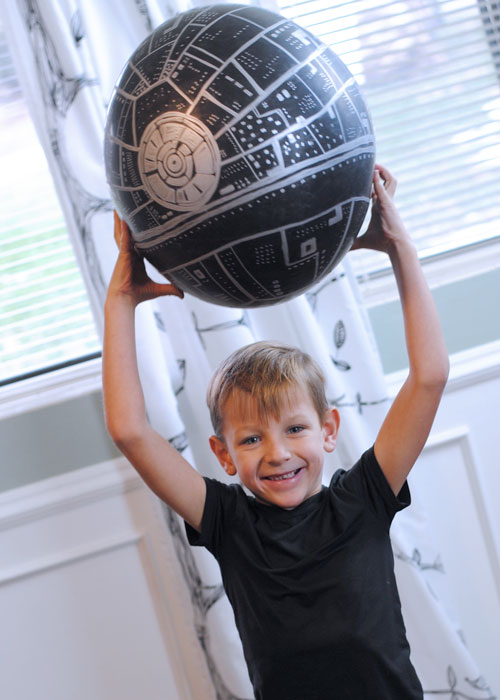 You will need:
Candy
We are going to Disney Printable
I ordered all of my supplies off of Amazon. It was quick and easy and they came right to my door. I love that! You could certainly improvise on the items you put inside of the balloon Death Star. I was amazed at how much stuff the balloon could hold. You could load it up if you wanted!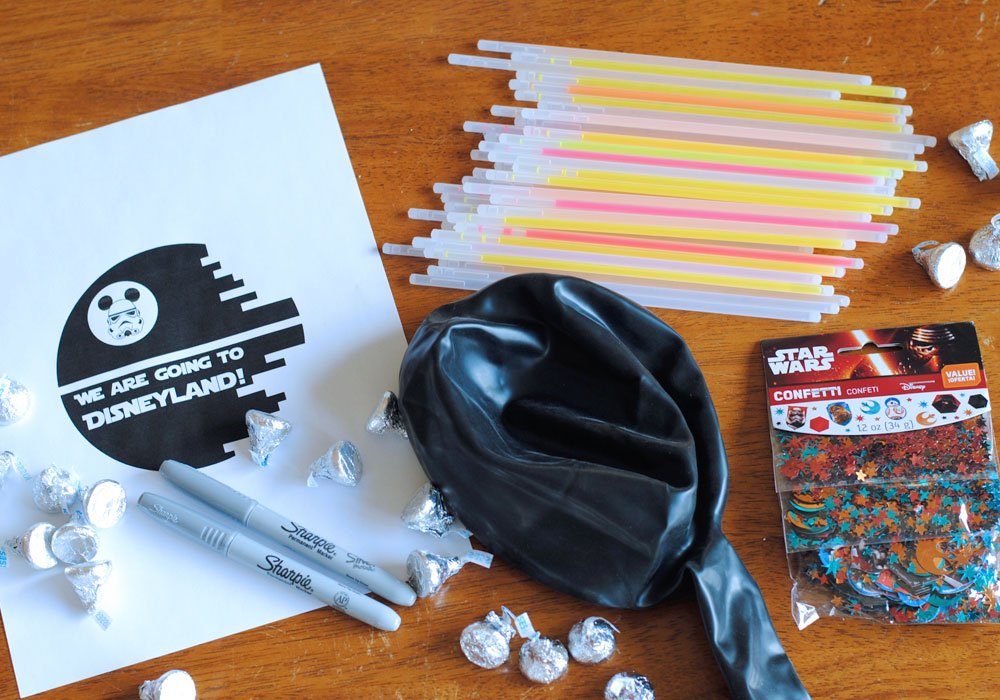 Print the Star Wars vacation surprise note. There is a copy for
Disneyland
and for
Walt Disney World
. I cut around the edges of the Death Star icon after it was printed.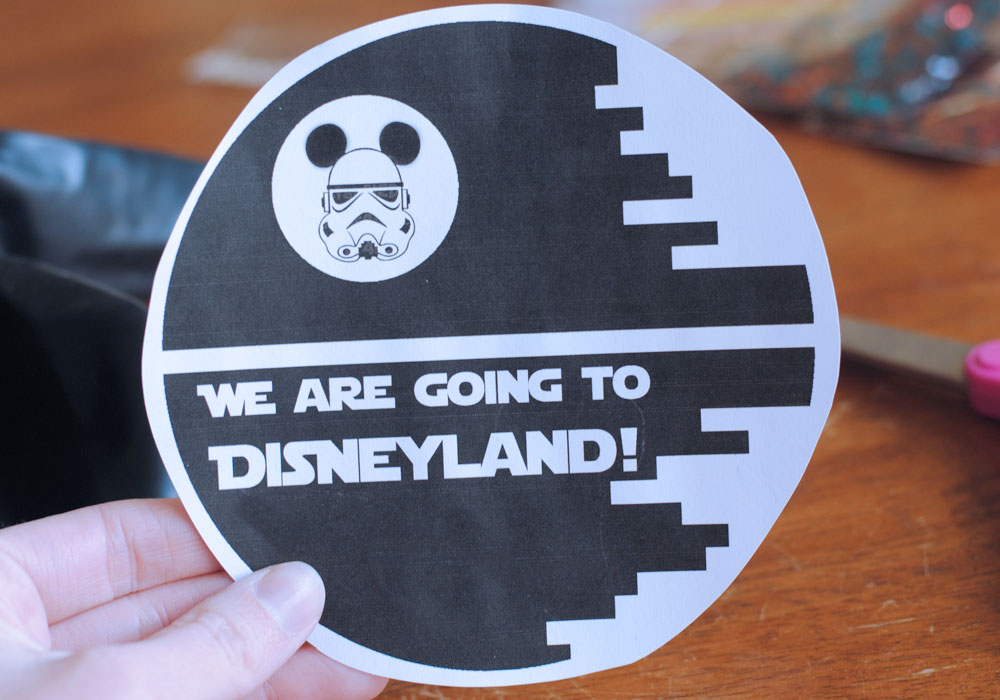 Put all of the balloon filler into the the balloon. I picked glow sticks because they reminded me of little light sabers. My kids love playing with them. I thought the Star Wars confetti was totally festive and it had all of the new characters in it which made my kids happy. Treats are a bonus as well. It was surprisingly easy to put all of the items into the balloon.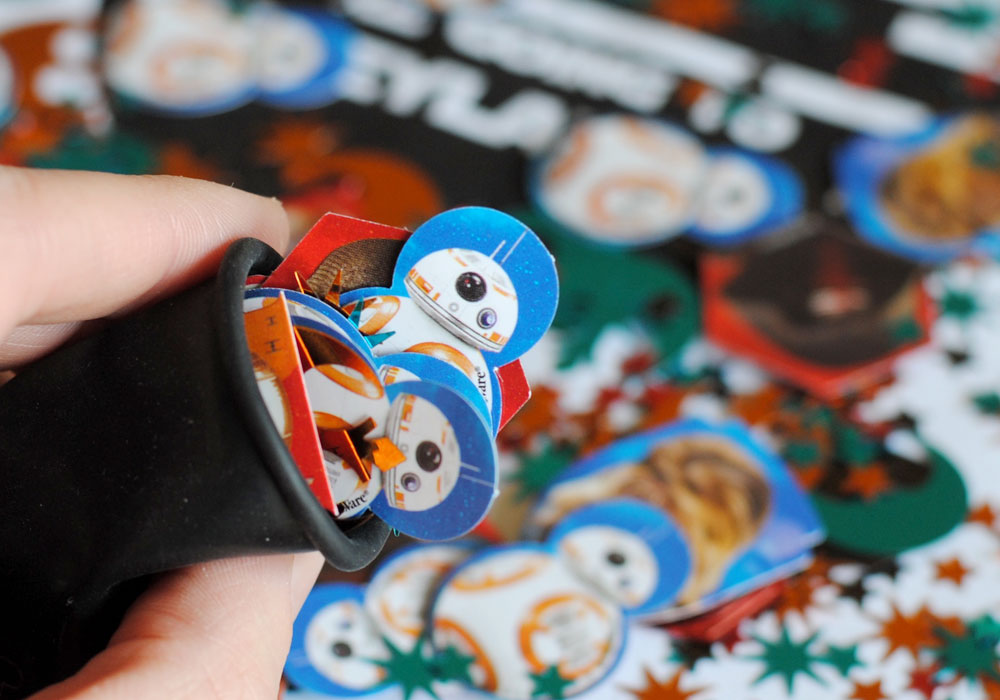 Blow up the balloon with air. It was a feat in itself getting the enormous balloon filled to capacity. I was beginning to worry I was creating a life-size copy of the Death Star, but luckily, it wasn't quite to scale. Tie it off to seal all of the Star Wars vacation surprise goodies inside.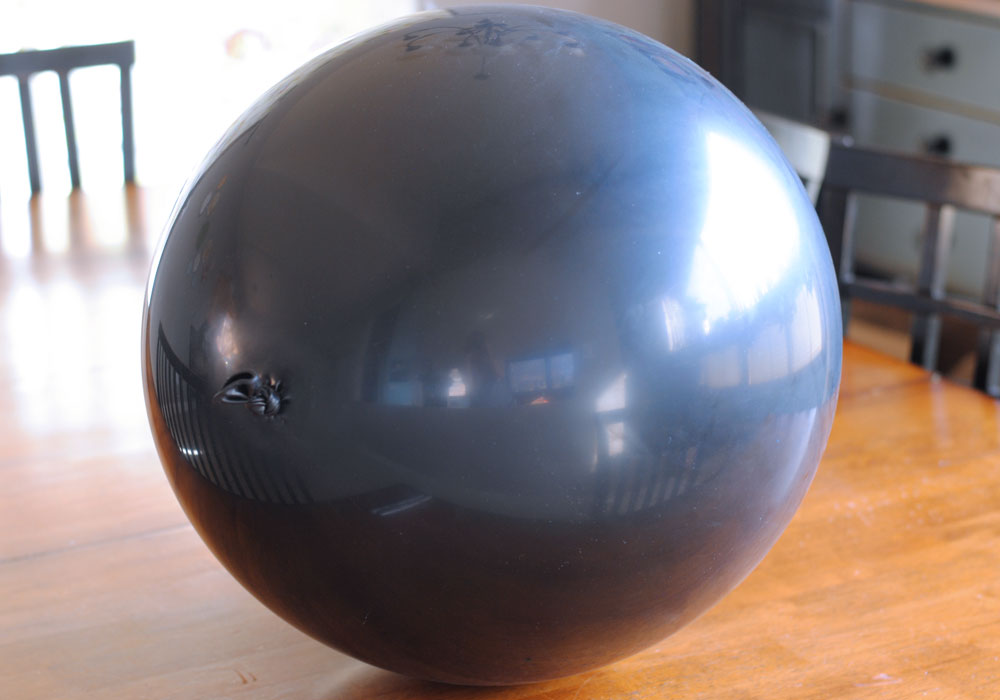 Now, put on your artistic cap and get ready to transform an average black balloon into the most powerful weapon in the galaxy. I used a picture of a Death Star beach ball as a reference for my sketches. Here is an idea of how mine took shape.
Start with the circle part. I am sure a Star Wars expert would know what it is called, but I am no expert. I used a couple of nice silver metallic Sharpie markers to draw with. They worked best when I alternated between markers as I drew.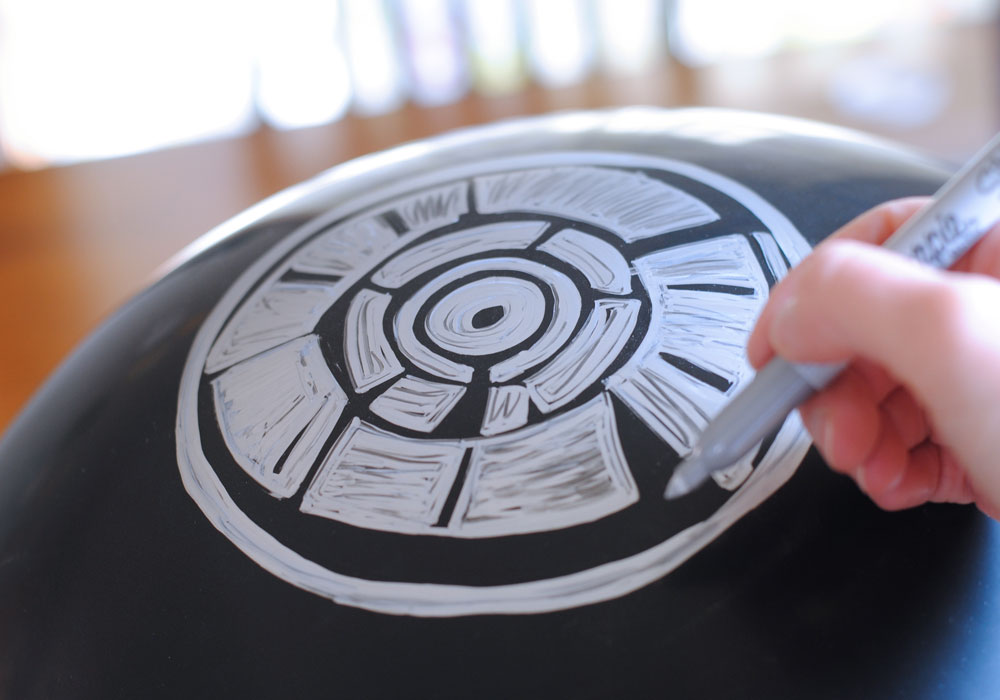 Then, add the two lines around the entire circumference of the the balloon.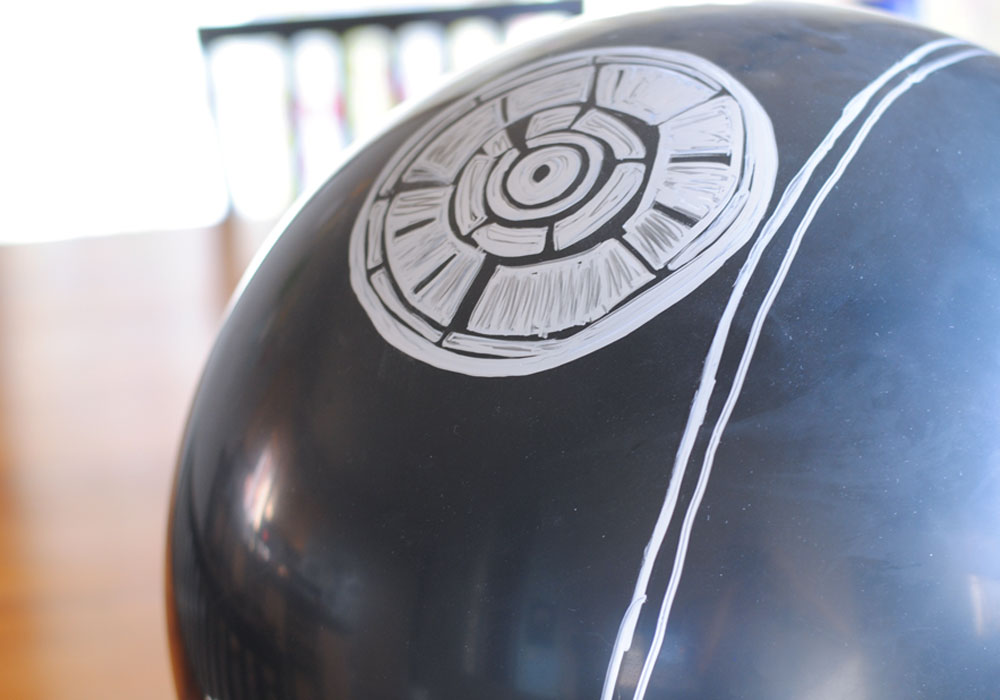 Draw in several square-like sections around all of the balloon. Fill in the dots and details. I called them all the little windows!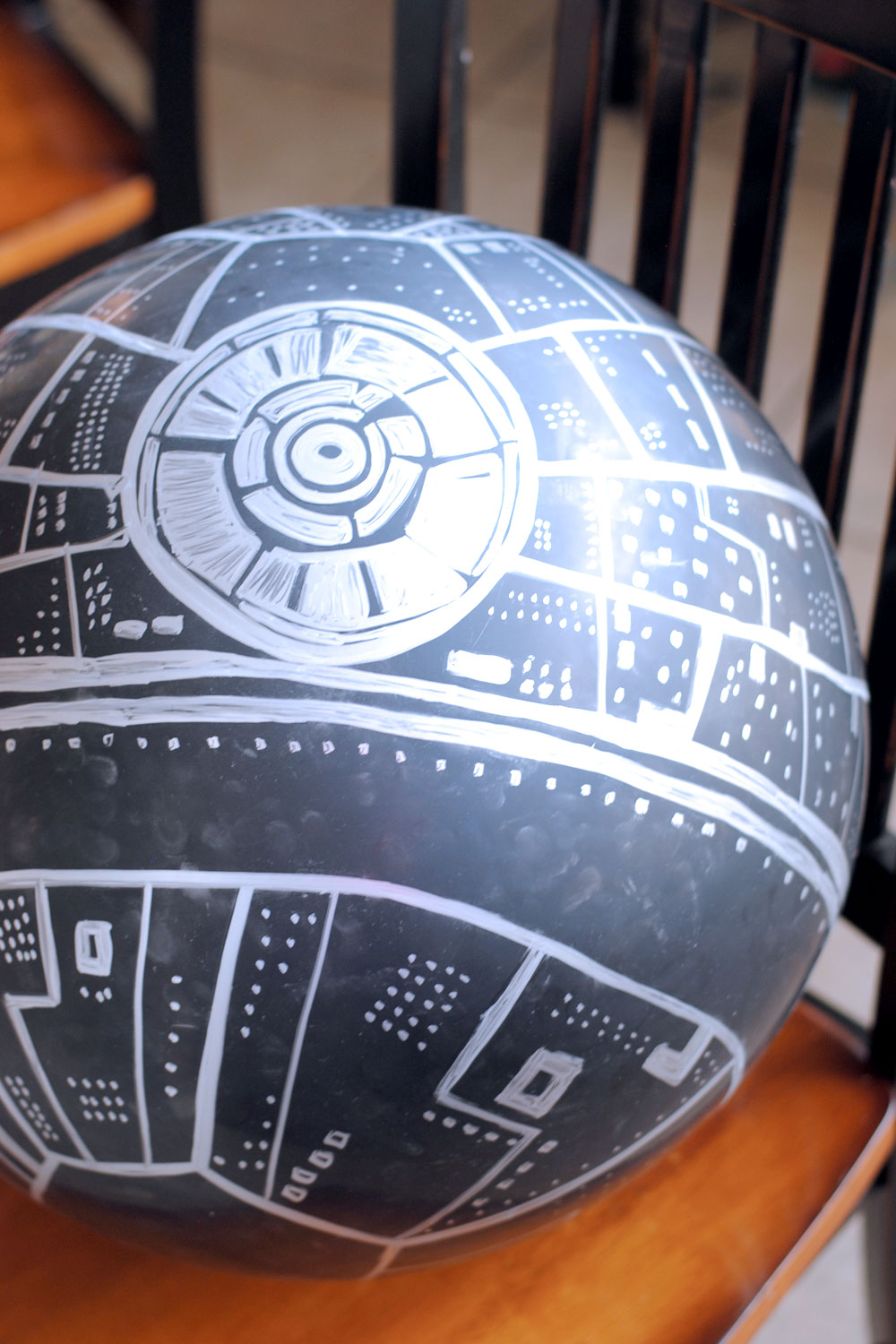 The Death Star is now complete and it's time for the fun to begin!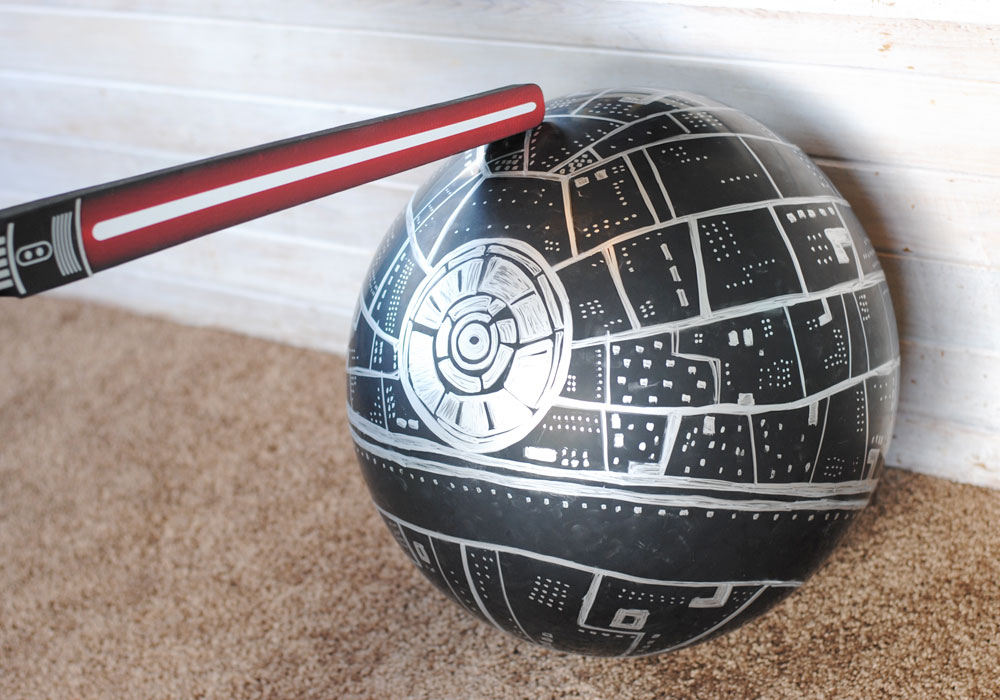 This balloon creation was a serious blast to play with. My kids jumped on it. They threw it at the ceiling and hit it continuously with their
foam light sabers
. They kicked it like a soccer ball and tossed it back and forth to each other. It was practically indestructible.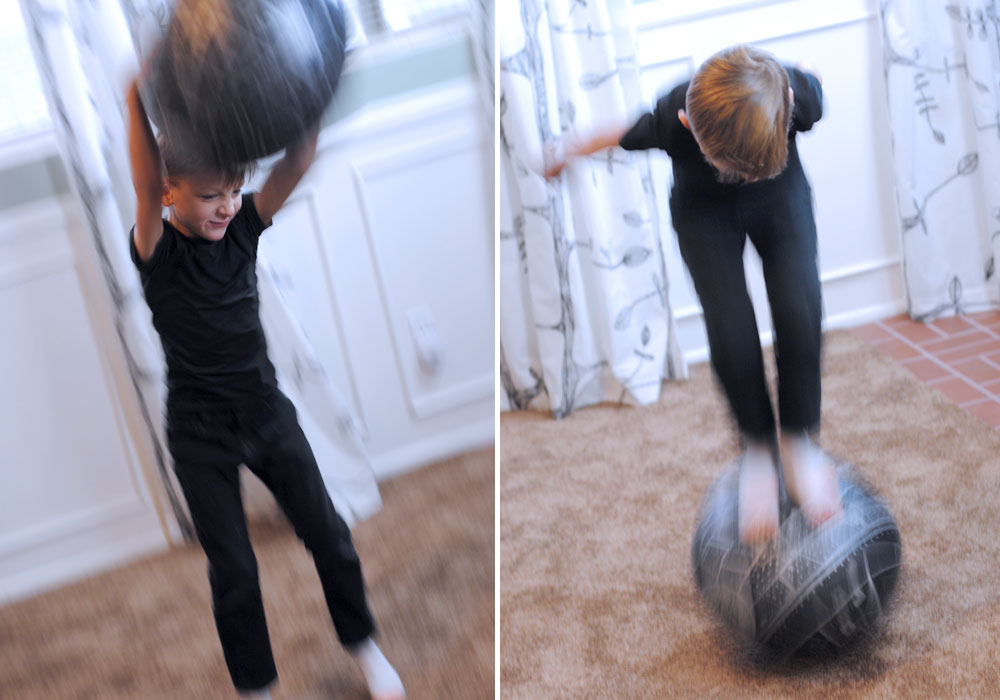 But, just like the real Death Star, it does have a weakness. If you poke it with a sharp object it will pop! But, make sure to have fun with it first.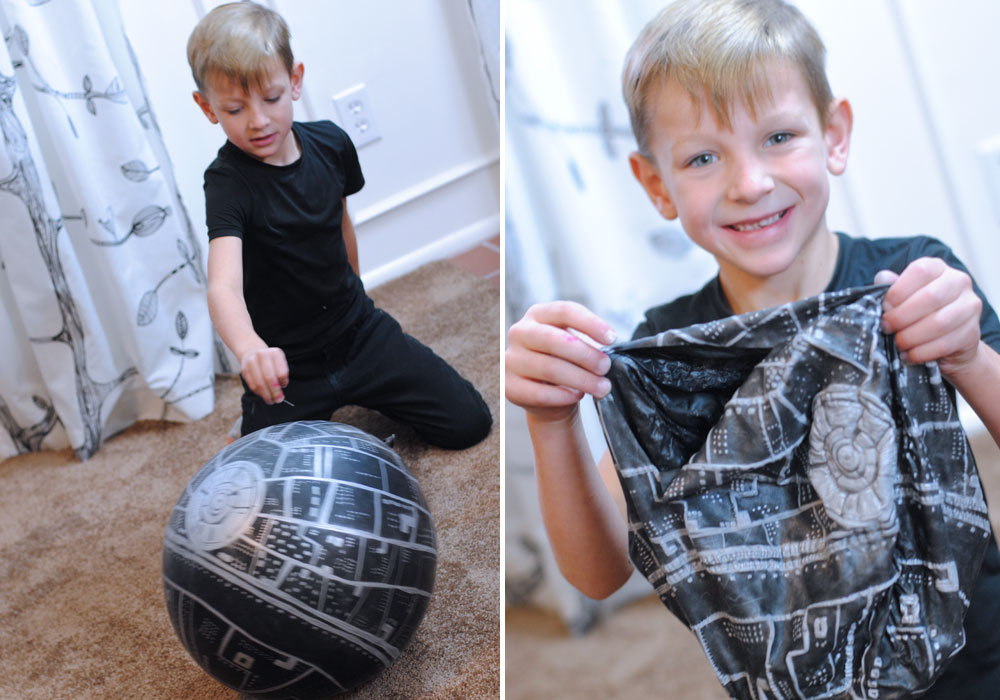 When the Death Star is destroyed, your Star Wars vacation surprise will be revealed. Be prepared for a house full of happy Jedi children!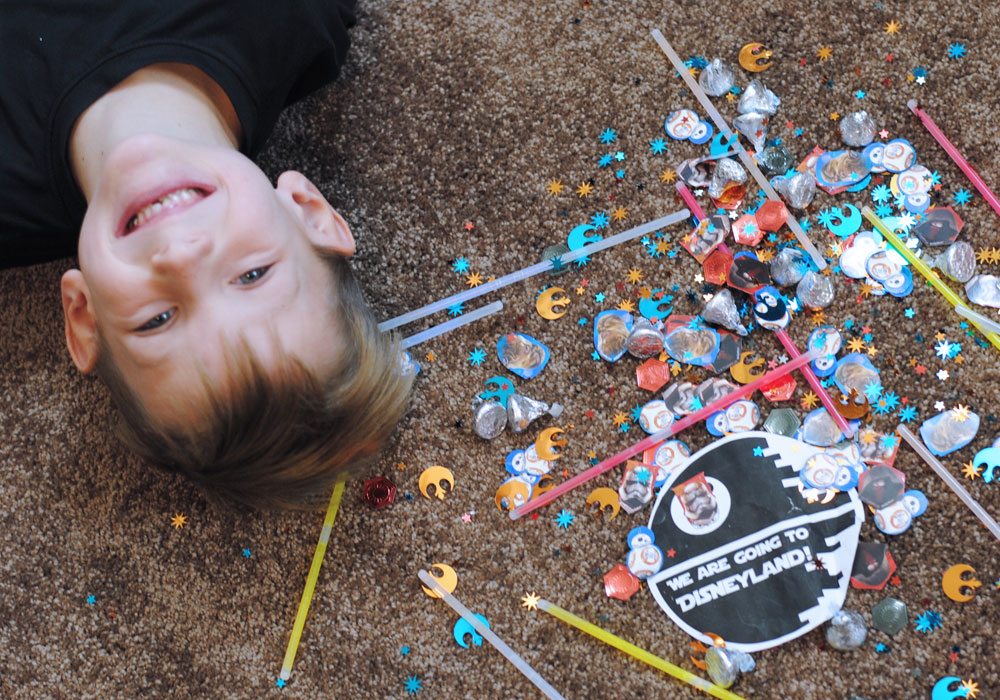 This vacation reveal is perfect for the Star Wars fans in your family! If you haven't booked your surprise Disney vacation, there's still time. Book our
Disneyland packages
online or give our agents a call at 855-GET-AWAY. You're sure to make this Christmas out of this world with a Star Wars vacation surprise!

Check out more fun Star Wars vacation surprise ideas: