Green Milk recipe for Star Wars Fans. This green milk is a combination of fruits and veggies. The result is both healthy and delicious.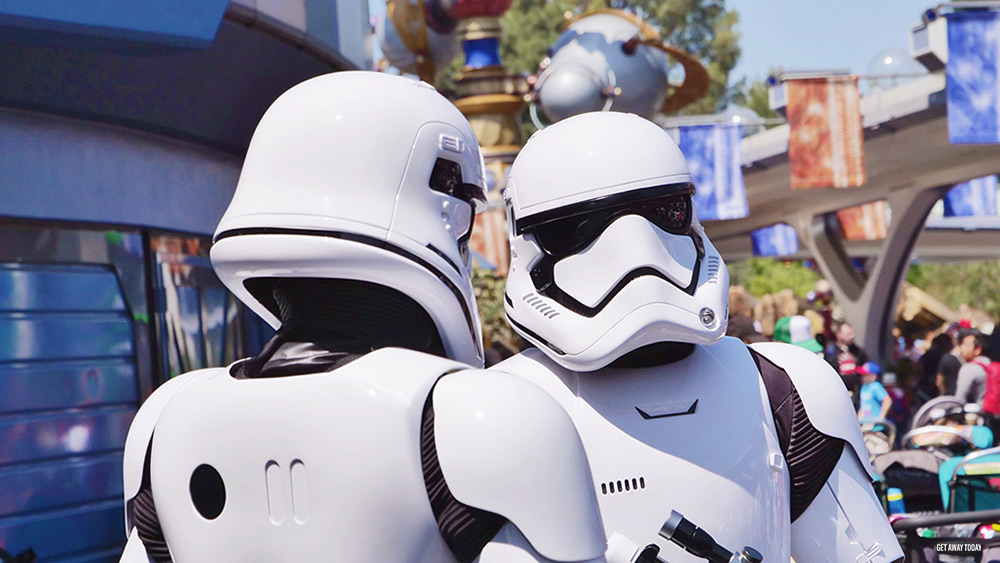 Have you ever wondered how to make Green Milk like in the Star Wars movies? On Earth, there aren't any cows that produce green milk. In truth, that would be pretty creepy! But, you can whip up a batch of green milk very quickly using a high speed blender and a handful of healthy ingredients from the grocery store. This version of Green Jedi Milk will fuel any adventure on this planet or through the Galaxy.
Star Wars Green Milk Recipe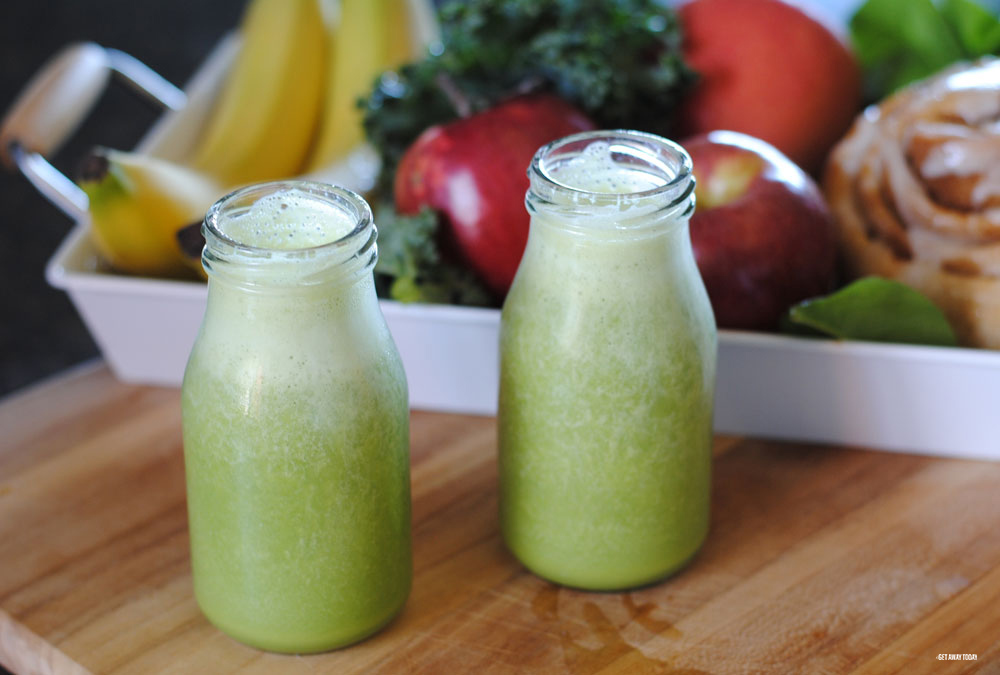 Green Milk has really jumped in popularity recently. I'm guessing it is because of the ramped up excitement over Star Wars: Galaxy's Edge that is opening at Disneyland. Pictures of the amazing new land are popping up all over the internet. It is absolutely incredible. Guests of the park are going to feel like they have stepped onto a whole new planet. It gives me chills just thinking about it!
With all the excitement about Galaxy's Edge--and the Star Wars movies in general, it's not surprising that Star Wars lingo, trivia, and Jedi themed-food is booming. Green Jedi Milk is one of the classic examples. Even juice shops and national smoothie chains have picked up on the theme. You don't have to travel to a galaxy far far away to get a taste. Just follow this simple Star Wars Green Milk recipe.
Star Wars Green Milk Recipe (A.K.A. Jedi Juice)
1 Cup Almond Milk
1 Cup Spinach
1 Sprigs of Kale
1 Ripe Banana
1 Gala Apple
1 Cup Ice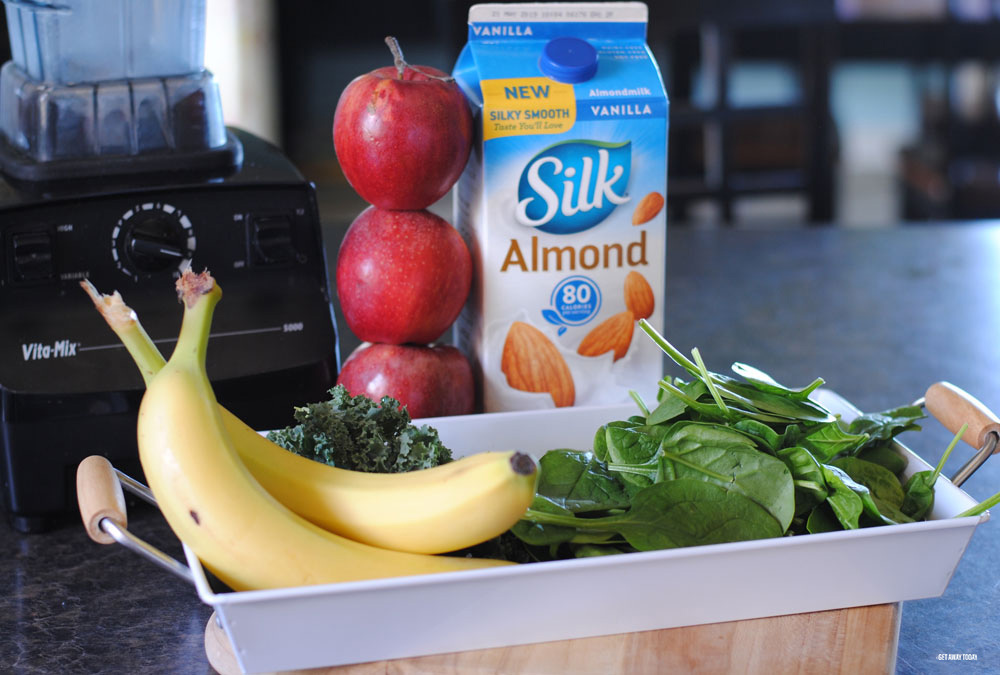 Star Wars Green Milk Recipe - Getting Started
Gather your ingredients and wash the greens thoroughly. Add 1 cup of spinach to the blender. I just grab a handful and throw it in. Spinach is loaded with good vitamins and it has a pretty mild taste in smoothies. Don't be afraid to toss in the spinach! Then, add about 1 sprig (stock?) of Kale to the blender. Kale has a much stronger flavor than the spinach. But, it is crazy good for you. Any Jedi in training needs to be eating kale.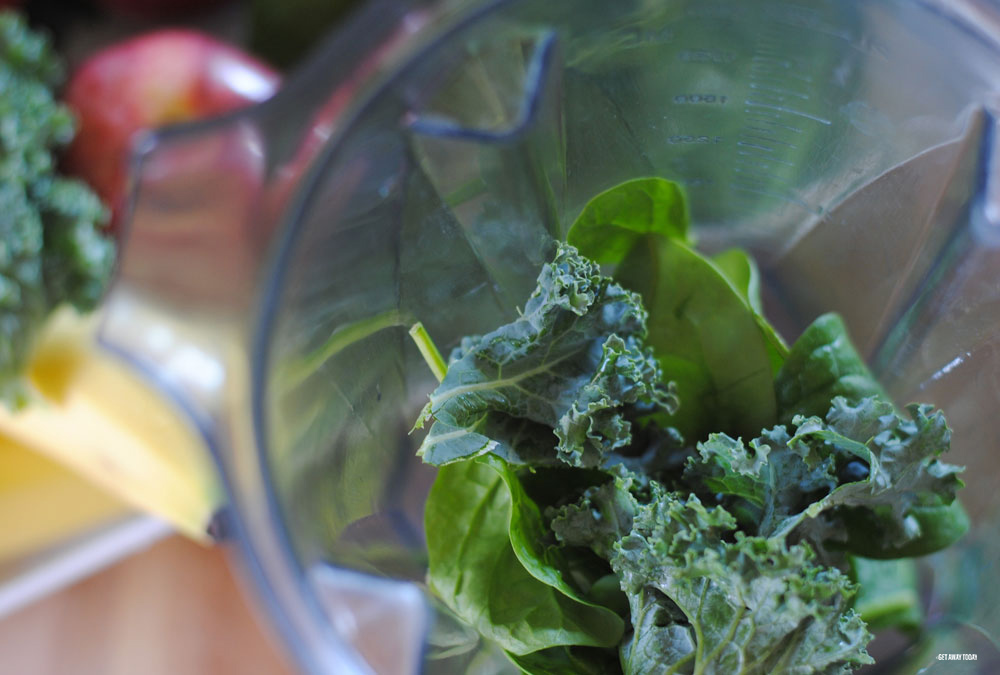 Star Wars Green Milk Recipe - Add Natural Sweetness
Next pop in the fruit. This is what makes kids (and adults!) really enjoy this Star Wars Green Milk recipe! Fruit is naturally sweet so it makes the green milk easy on the taste buds. Add one ripe banana. The banana gives the finished drink a smooth texture. Slice the apple into four sections. You don't need to remove the peel, but do slice off the core and seeds before adding it to the blender. I used Gala Apples because they are inexpensive and sweet.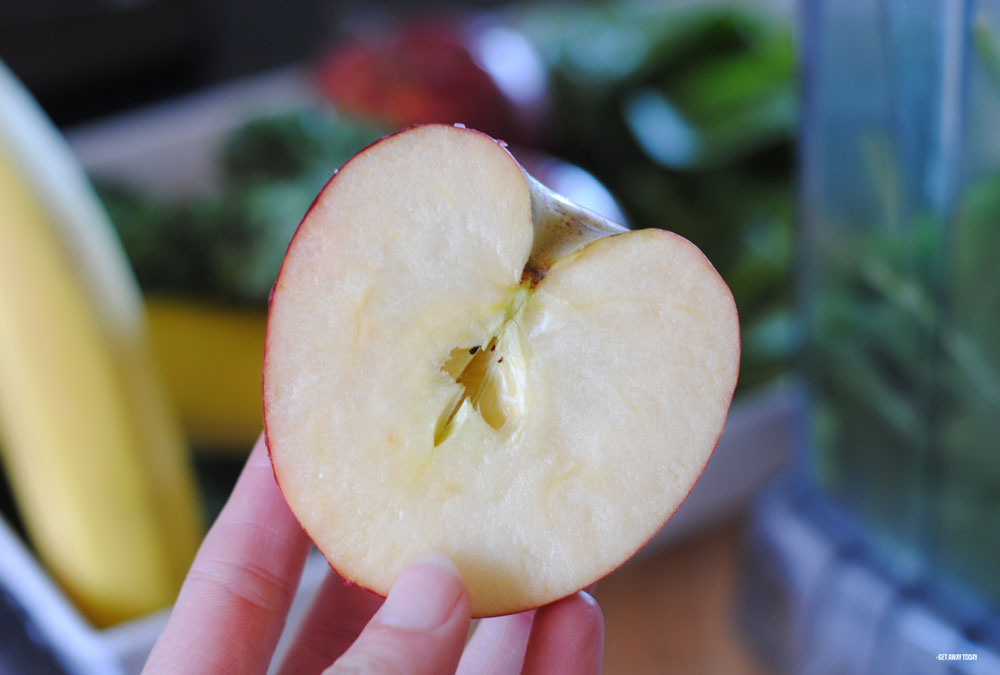 Star Wars Green Milk Recipe - Add Almond Milk
Next, pour the cup of almond milk into the blender. You can purchase almond milk that is unsweetened, but I like the Silk Vanilla kind the best. It has a hint of vanilla and a touch of sweetness.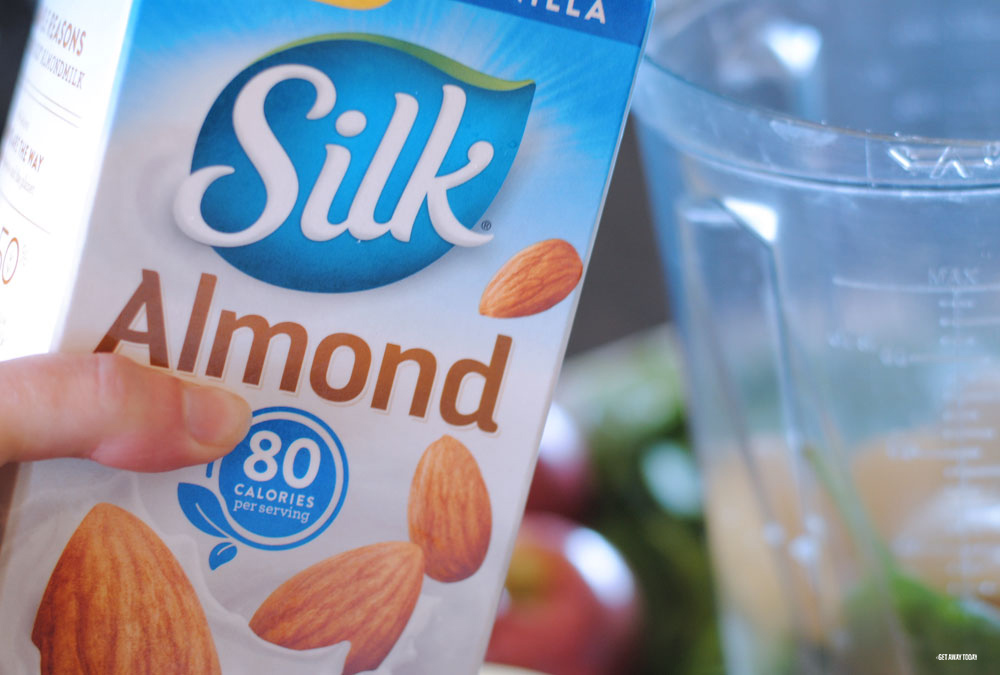 Finally, add one cup of ice and get ready to blend. The ice makes the consistency of the finished milk refreshing and smooth.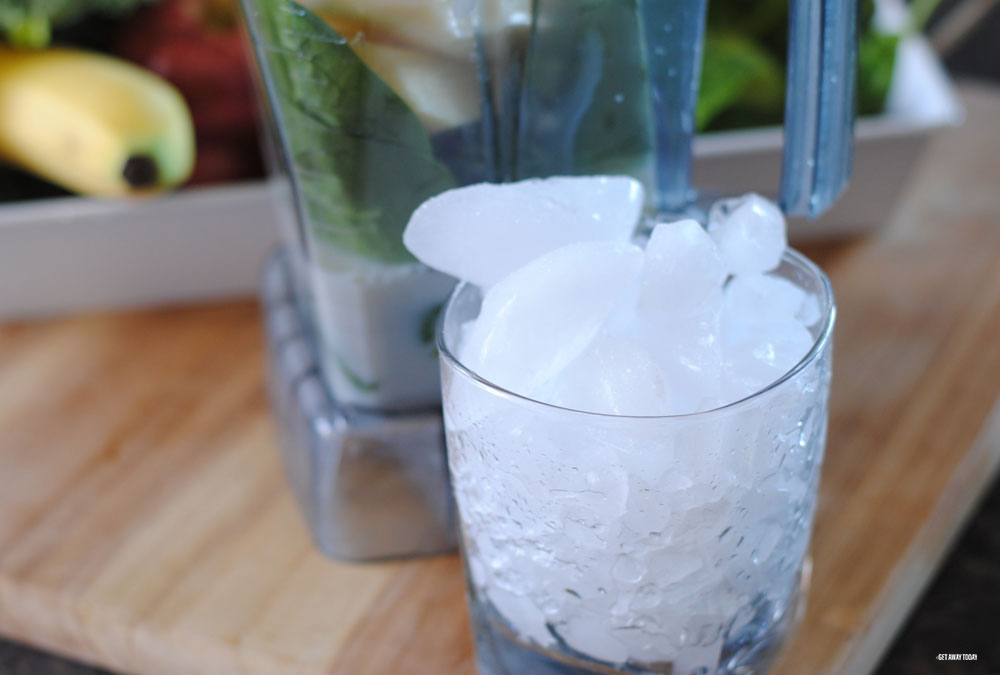 Star Wars Green Milk Recipe - Mix Thoroughly
You will need to go to town with the blending to make the Green Milk yummy. Using a high speed blender is recommended. Make sure to blend long enough to puree any kale leaves and apple pieces.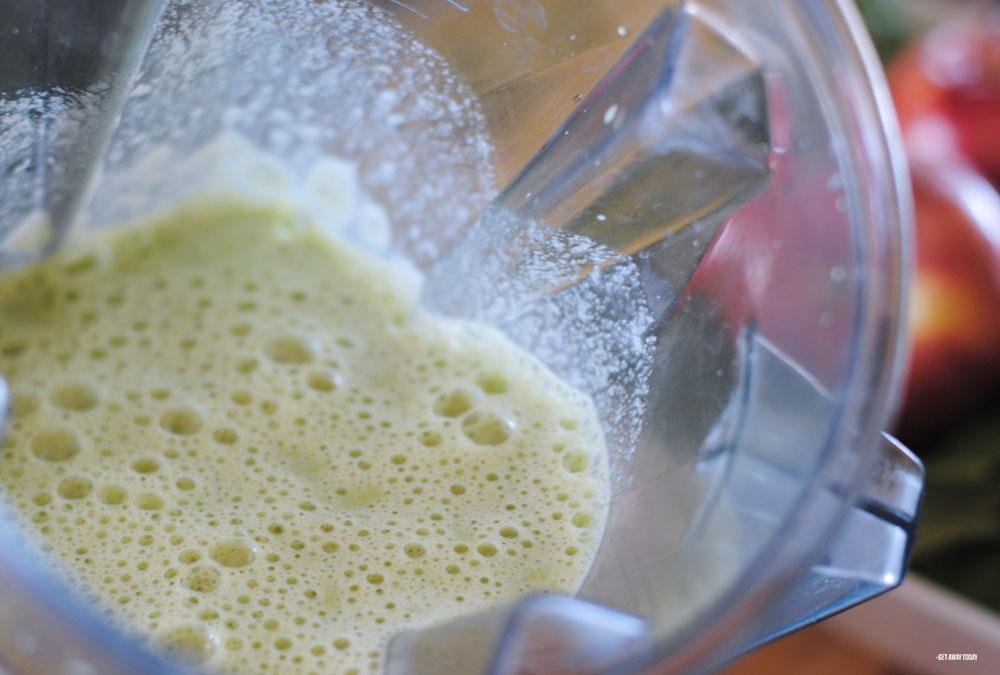 It is kind of funny to call this beverage "milk" when it doesn't include any dairy. But, it is still milk, just of the almond variety! Pour it into little milk jars and enjoy.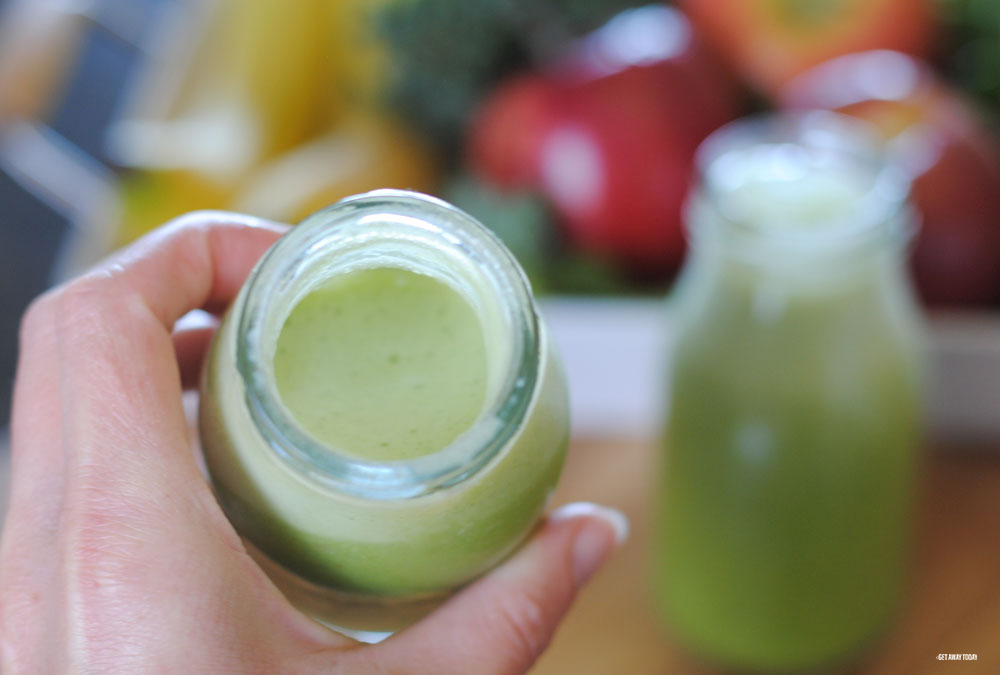 I am going to add my personal testimonial to the success of this Star Wars Green Milk recipe! All four of my picky eating children drank their Green Jedi Milk and loved it! So much that they requested that I make it again for breakfast today. It was a sign that the force was with me in making this recipe. Give it a try! You are going to love it too!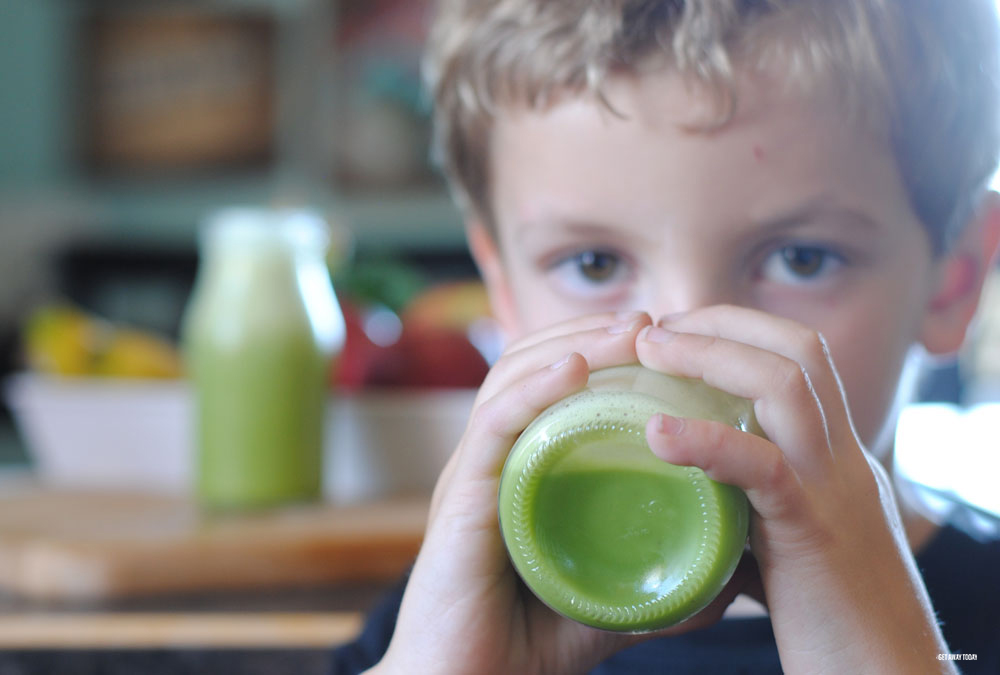 After you have tried to your own Star Wars Green Milk recipe at home, it's time to try the real deal in the Disneyland Resort! Star Wars: Galaxy's Edge will be serving up their own versions of both Green and Blue milk in the parks this summer, and they're sure to be a refreshing treat just like our recipe. To book your trip to taste Jedi Juice in Galaxy's Edge, visit our vacation packages online, or give our agents a call at 855-GET-AWAY.