UPDATED MARCH 2019 One of best seasons to visit Disneyland is the Season of the Force! (Coming November 16th for a limited time.) The Star Wars entertainment is bumped up to the next level for the event. After a full day of fighting like a real Jedi at the Jedi Training Academy, brushing shoulders with classic Star Wars characters, and flying through the universe on epic Star Tours, it's only natural to need a drink! Quench your thirst with water wrapped in Star Wars Water Bottle Labels. They are sure to keep things cool and peaceful in your little galaxy. You can also bring these Star Wars water bottle labels on the drink you take into Star Wars Land Disneyland May 31, 2019!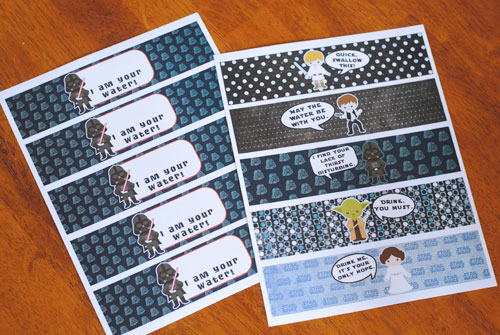 Remove the wrappers from the water bottles.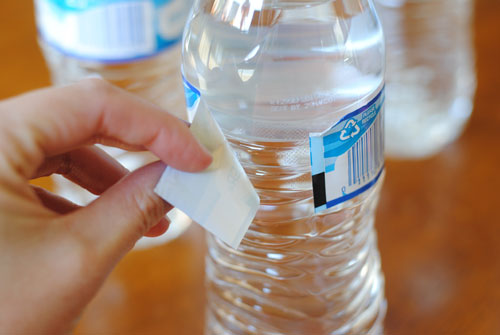 Cut the Star Wars Labels out into strips. Lay the strip face down onto a piece of packing tape. The packing tape keeps the label nice and smooth even if a little bit of water drips onto it.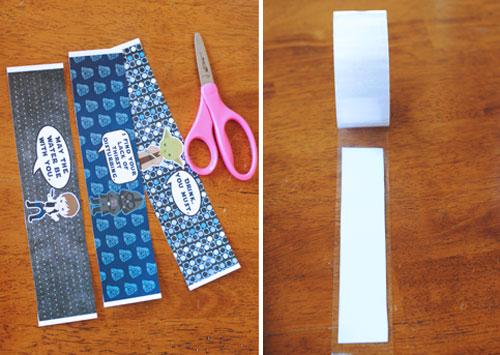 Wrap the label around the water bottle. Make sure to keep it straight as you move around the bottle. The ends of the label will overlap slightly in the back.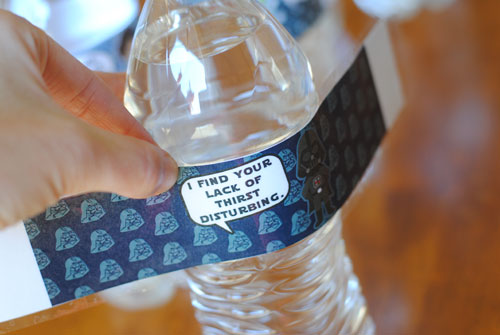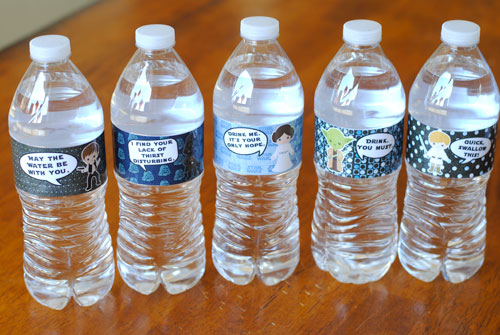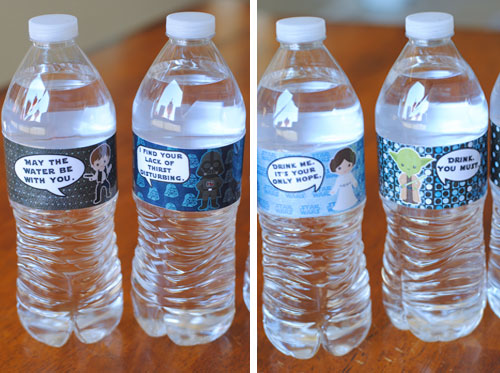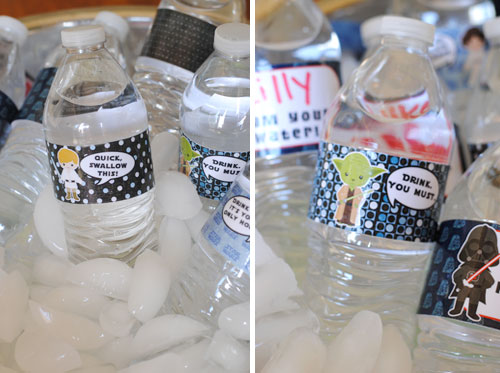 The other printable is just a little bit different. It comes from one of my favorite Star War's moments of all time. Remember when Luke finds out that Darth Vader is actually his father? Chills. "Luke. I am your father." It is one of the most quoted lines from the entire Star Wars series. Now, we get to hear Darth Vader say, "Luke. I am your WATER!"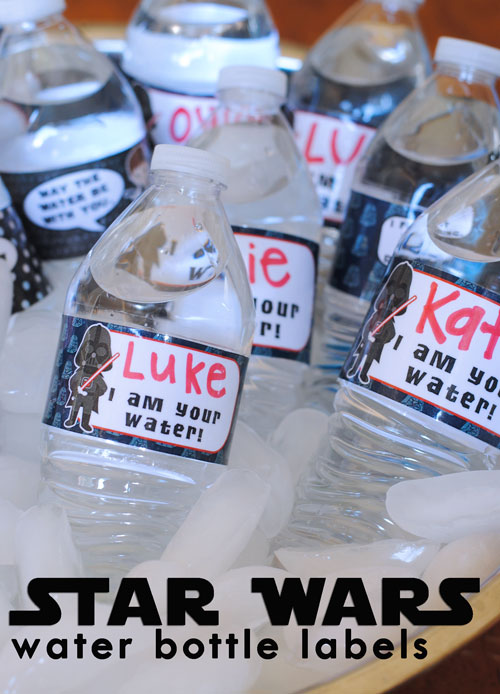 To make the second template option, you will need to fill in the space with a name before you add it to the water bottles. My kids loved having their bottle personalized with their name. It made them feel pretty cool.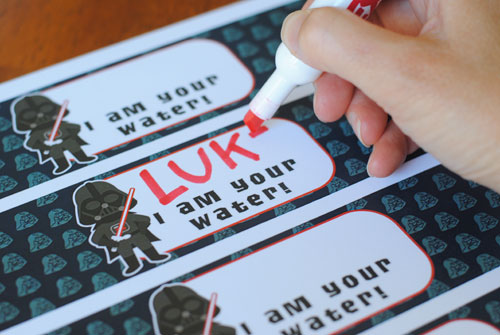 These personalized bottles are perfect for any Star Wars party or event. It helps the little Jedi's keep track of their own drink.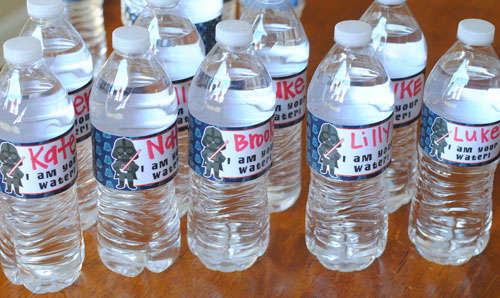 I hope you enjoy these Star Wars water bottle labels and that they make your day at Disneyland out of this world awesome.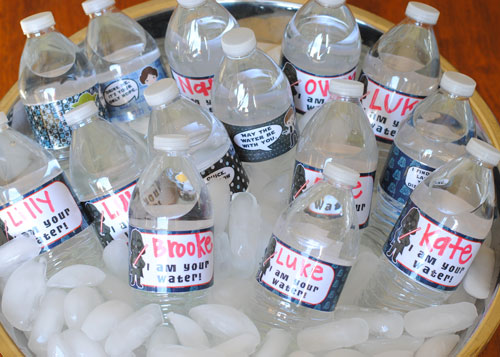 Don't be stuck on Tatooine working a moisture farm, bring your own water! The world of Star Wars is about to make its way to the Happiest Place on Earth! Starting November 16th, the limited time event, Season of the Force, will bring your favorite Star Wars characters and moments to you! You can learn all about the exciting additions in our article, Season of the Force is Coming to Disneyland. Bring your sense of galactic adventure and Star Wars water bottle. Book your family's epic space adventure with any of our Disneyland packages online or call our travel experts at 855-GET-AWAY.

Check out more out of this world articles:
Lightsaber Disneyland Vacation Surprise
Season of the Force is Coming to Disneyland
Star Wars Halloween Handouts - Three Free Printables
Star Wars Weekend Inspired Lightsaber Popsicles