One of our most popular hotels in the Disneyland Resort area is the Ayres Inn Orange. Their rooms are so comfortable, their staff is awesome and their hot breakfast can't be beat. In fact, the Ayres Inn is so popular, that last fall the Ayres Hotel opened up right next door! The Ayres Hotel has been an instant hit with guests with their large, fresh and modern guest rooms. Each guest room at the Ayres Hotel features a sitting area as well as a microwave and fridge. Plus, they offer the same hot breakfast as its next door neighbor/sister hotel, the Ayres Inn. The fact that both hotels also offer Get Away Today guests a 4th night free most nights of the year makes both hotels one of the best deals out there.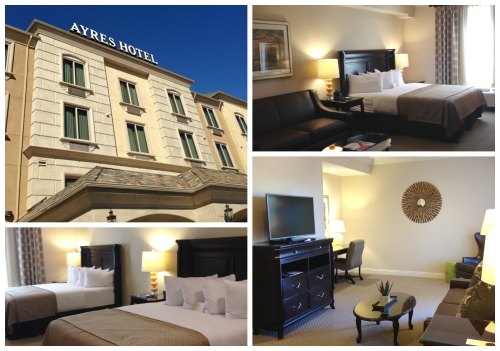 (Ayres Hotel pictured above)

As you may have guessed, having two hotels that have such similar names right next to each other got a little confusing. So, the Ayres Inn will be renamed the ALO Hotel Orange. With its new name, the ALO Hotel Orange is also getting a new lobby and other renovations coming soon. We are excited for our friends over at the Ayres Inn Orange and this new chapter at their gorgeous hotel.

Be sure to follow our blog for the latest updates on these and other Anaheim area hotels, the Disneyland Resort Diamond Celebration and other exciting Southern California vacation news.

And, of course, when you're ready to book your Disneyland Diamond Celebration vacation, be sure to check-out the new Ayres Hotel and the ALO Hotel Orange. All of our Disneyland packages can be found online, or by calling 855-GET-AWAY.


15 Can't Miss Disneyland Resort Diamond Celebration Updates
How to Meet Mickey Mouse at Disneyland
Disneyland 24 Hour Party Details