There are so many Minnie Mouse ears to choose from now, with options ranging from classic and shiny to whimsical and colorful. Check out our video exploring the best of Disney's Minnie Mouse ears collection!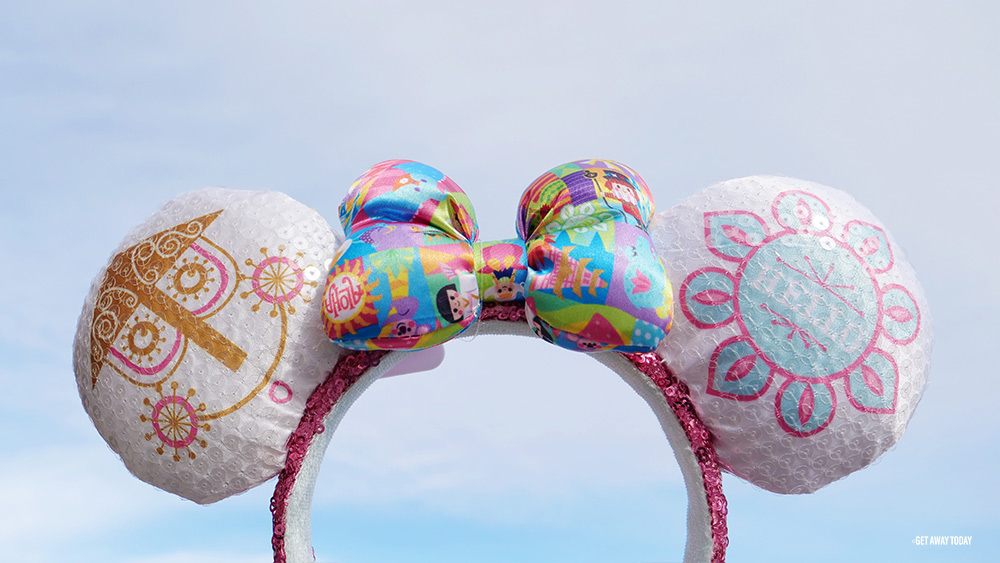 In honor of Get Your Ears On: A Mickey and Minnie Celebration happening at the Disneyland Resort right now, it seemed fitting to take a look at some of the best ear headband styles available. So we put together a YouTube video exploring all of the current Minnie Mouse ears, as well as a few of our favorite seasonal options! Check it out below:
A Look at Some of the Best Minnie Mouse Ears at Disneyland
Woah! Who knew that there are so many options for Mickey and Minnie Mouse ears? If you're looking for a fashionable way to express your love for Disney, you can't go wrong with Minnie Mouse ears. Here's an overview of some of the cutest Minnie Mouse ears you can find at Disneyland:
Classic Minnie Mouse Ears
You can't talk about Mickey and Minnie Mouse Ears without including the original Mickey Ears Hat. Did you know that these have been around since the 1950s when the Mickey Mouse Club first began? They can still be found all around the Disneyland Resort today as one of the top options, with updated designs featuring Star Wars and the Haunted Mansion. They're also customizable, which makes them perfect for first time souvenirs or to use as announcements!
The Minnie Mouse Bow Ears are another classic option for Minnie Mouse Ears. Some of the different options include:
- Black Fluffy Ears with Purple Satin Bow
- Black Sequin Ears with Red Bow
- Silver Sequin Ears with Silver Bow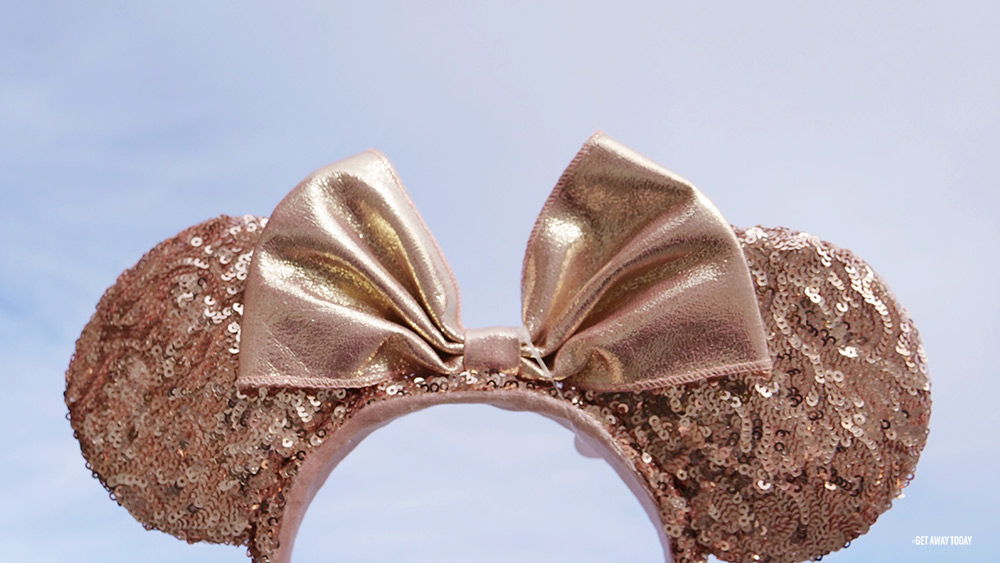 As you can see, dfferent colored bows and the addition of sequins are all the rage! This leads us into the last of the classic Minnie Mouse ears, the Rose Gold Ears. While these are newer compared to the other classic options, the Rose Gold Ears are what began the Minnie Mouse craze that's taken over the Parks. They were one of the first styles to ever sell out and showed Disneyland just how much guests loved Disney-fying their looks! The Rose Gold Ears led to all the styles we see today, including seasonal and celebration-themed options.
Seasonal Minnie Mouse Ears
With Halloween Time being one of the most popular times at the Disneyland Resort, it makes sense that Disney focused on a wide array of Halloween Time ears. The Orange Glitter Ears with Polka-Dot Bow are a Halloween staple, alongside the Candy Corn Ears that debuted in 2018. Kids love the varieties of Light Up Ears available for the season and Jack Skellington is a popular choice for several ear types. The Haunted Mansion has also become inspiration for Minnie Mouse Ears during Halloween, with Tight Roper Walker Ears and more. Some of them are so popular that you can find them at the Disney stores almost year-round now!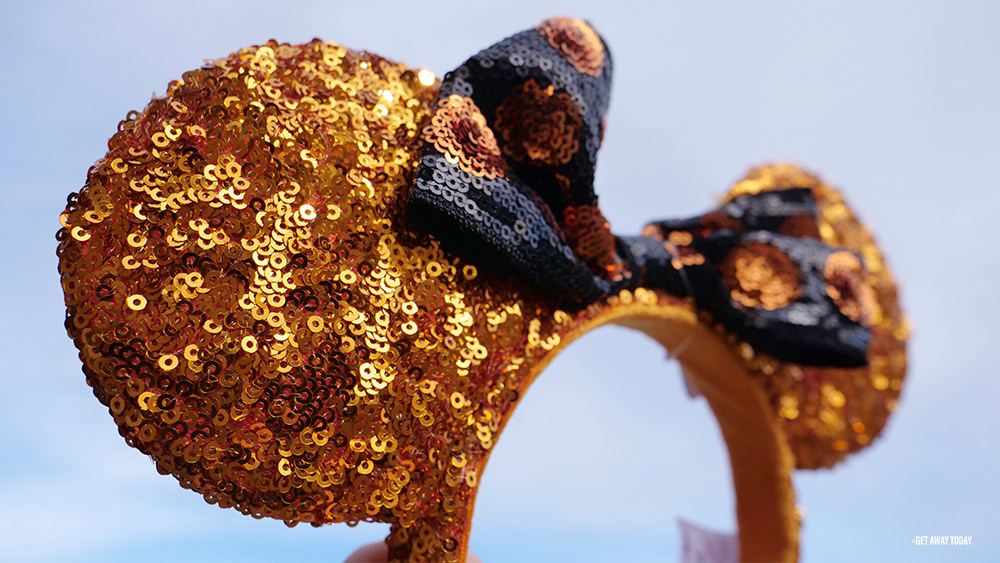 Holidays at the Disneyland Resort are just as popular, with a plethora of themed Minnie Mouse Ears to choose from. Some of our favorite Christmas Time Minne Mouse Ears include the Red Velvet Snowflake Ears and Red Glitter Ears with Green Bow. In addition, we love the Ear Muff Ears that seem to get new colors and patterns with each year. Looking for a holiday-themed pair that can be worn all year long? We especially love the Black Ears with Red and White Plaid Bow pair!
Halloween and Christmas aren't the only seasons celebrated at Disneyland. If you're visiting for your birthday, you have to wear the glittery cupcake-topped Birthday Ears. Or get festive with the Dia de los Muertos and Lace Flower Ears, both great for celebrating Dia de los Muertos and all things fall. Speaking of seasons, we love the Timeless Minnie Ears during the springtime. You'll be channeling the original Minnie Mouse and donning the cutest daisy-topped ears around!
Minnie Mouse Ears Perfect for Get Your Ears On
Disney doesn't only come out with ear styles during the holidays and celebrations, of course. You can find so many darling ear styles no matter what time of year you visit! Here are some of our favorites that are available right now and are the best accessory for celebrating Get Your Ears On:
If headbands aren't your thing, you can still get your ears on with the cute Minnie Ears Ball Cap or Mickey Ears Ball Cap. They're one of the top-rated souvenirs from the Mickey and Minnie Celebration this spring!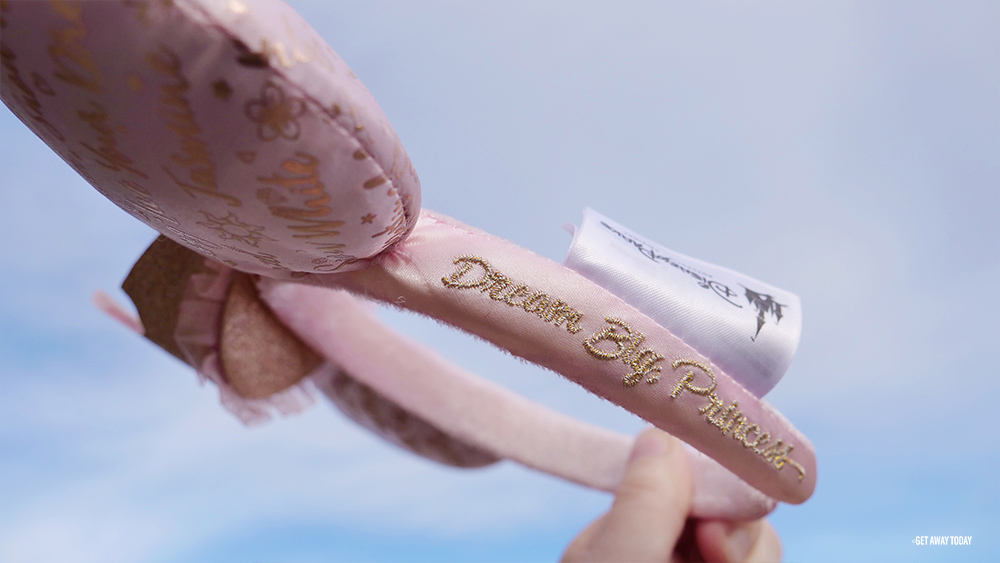 Princesses have been inspiring Minnie Ears lately too! You can wear the dazzling Belle Ears to channel Belle or try the new Princess Ears, complete with their very own crown! Of course, villains get an ears spotlight too. We love the original Maleficent Ears almost as much as the updated Fancy Maleficent Ears! Who knows what other villains will inspire ears in the future?
Like we mentioned before, sequined ears are all the rage. It seems like a new color comes out almost every month at the Disneyland Resort! Here are just a few of the most popular ones:
- Red and Silver Polka Dotted Ears
- Iridescent Ears
- Millenial Pink Ears
- Gold Ears with Polka Dotted Bow
- Rainbow Sequined Ears
- Purple Potion Ears
Whimsical ears are just as popular as the sequined ears now! The Mickey Ice Cream Bar Ears were one of the first pairs, featuring the delicious treat with a bite taken out of the ear. Then came the recent Donut Ears. Food hasn't been the only inspiration for these creative ear designs, though! The it's a small world Ears focus on the beloved attraction while the UP Ears are all things grape soda and balloons. We love them all and can't decide which whimsical design makes us happier!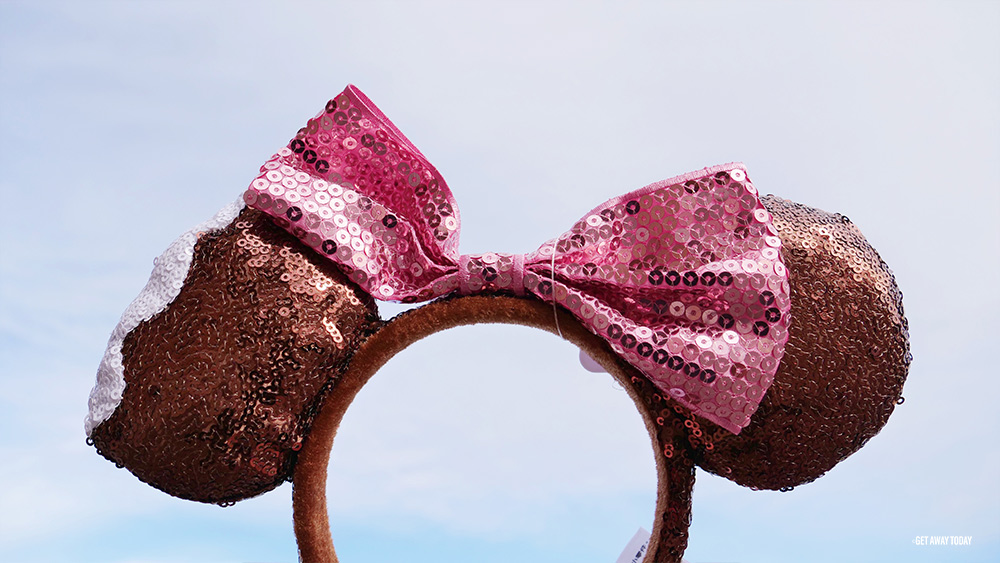 Last, but not least, we have the Minnie Hat Headband and Multi Polka Dot Celebration Ears made specially for the Get Your Ears On Celebration. If you want to deck yourself out in all things Mickey and Minnie Mouse for the spring, these should be two of your top picks.
There you have it – nearly all of the adorable ear styles you can find at the Disneyland Resort right now! If you're looking to show off your ears during the celebration, don't forget you can get the best price and service with Get Away Today. Visit getawaytoday.com to save on your next trip. "Ears" to a great – and cute – spring!