The Disneyland Resort is home to more than a few iconic attractions. We're always asked our favorites and finally managed to narrow the list down to what we consider the best rides in Disneyland. Did your favorite make the list?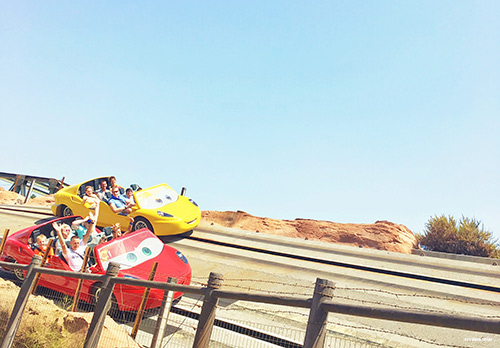 There's so much to see and do at the Disneyland Resort - hence why you really do need 5 days in the park. On top of being asked when is the best time to go - read our answer here - we also get asked about our favorite rides and things to do in the park. While we don't think it's possible to decide which Disney Park has the very best rides, we can at least narrow down some of our favorites within the Disneyland Resort itself!
There are so many fun rides and lands throughout the Disneyland Resort that we had a hard time picking just a few. In the end, we were able to narrow the list down to only include the best of the best. While every ride at Disneyland is amazing, watch the video below to find out which we names as the absolute best rides in Disneyland and Disney California Adventure.
The Best Rides in Disneyland Video:
We don't know about you, but we're wishing we were in the Disneyland Resort riding all of these rides right now! We've listed out what we think are the best rides in Disneyland below, just in case you missed all of them in the video. After all, you really can't go wrong riding any of the rides at Disneyland!
The Best Rides in Disney California Adventure:
- California Screamin'.
- Toy Story Midway Mania.
- Radiator Springs Racers.
- Guardians of the Galaxy - Mission: BREAKOUT!
- Soarin' Around the World.
The Best Rides in Disneyland Park:
- Space Mountain.
- Peter Pan's Flight.
- Matterhorn Bobsleds.
- Splash Mountain.
- Pirates of the Caribbean.
- Indiana Jones.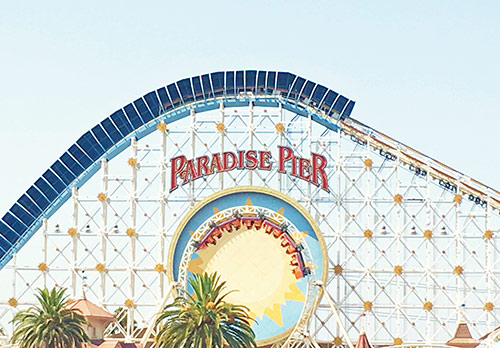 Did you favorite Disneyland rides make your list? Would you add any others? Let us know in the comments below!
The best way to test out our list is with a trip to Disneyland! If you have a trip already planned, make sure to check out our Disneyland Vacation Countdown Chain. It's the easiest - and cutest - way to get excited for your upcoming trip.
Don't have a trip planned yet? We can help with that! Our discount Disneyland tickets, Extra Night Free hotel specials and exclusive perks are just a few of the ways we help you save money. Our great customer service and expert tips mean you'll also get the best bang for your buck on your next Disney vacation. You can book any of our Disneyland packages online or give our travel agents a call at 855-GET-AWAY.

Check out these other great Disneyland videos: