UPDATED FEBRUARY 2020: When is the soonest I can book my Disneyland vacation? If you're a planner when it comes to vacations, knowing the right time to book everything for Disneyland can be hard. We're here to help with a guide of when you can book your hotel, Disneyland tickets, airfare and even make your dining reservations.
When is the soonest I can book my Disneyland vacation?
If you are anticipating an upcoming Disneyland vacation and just can't wait to book it, we get you. You're our kind of people. The answers vary depending on what you're booking, when you're going, what time of year you are booking, and when you are thinking of traveling. There are a lot of factors! We've broken everything down for you so you know when to book what for your Disneyland vacation.
When is the soonest I can book my hotel for Disneyland?
UPDATE: As of July 2018, all 2019 Disneyland packages are available to book. Click here to book now!
At Get Away Today we negotiate our exclusive rates with each hotel individually. We typically begin negotiating rates around spring/summer of the current year for the upcoming year. That means that since it's April 2018, we're already looking into 2019 hotel rates. We contract rates for an entire calendar year out at a time. That means, depending on when you book, you can typically book your hotel as early as 18 months in advance. Because Star Wars Land is opening sometime in summer 2019, we've already received some of our hotel rates for 2019. That means that you could book some of our hotels right now through December 2019, well over a year and a half in advance for next year.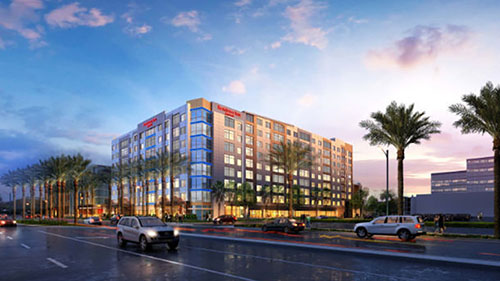 Photo courtesy of Residence Inn Anaheim Resort Convention Center
When is the soonest I can book my tickets for Disneyland?
Our Disneyland tickets are also contracted through a calendar year. We are currently selling Disneyland tickets for travel through the rest of 2018. We expect to get our Disneyland tickets for 2019 sometime in the summer, which is when we normally get the next year's ticket pricing. Once those are loaded into our system, we recommend booking as soon as possible. Disneyland ticket prices have gone up each year in early spring and those dates just keep getting earlier. This year and last year the Disneyland ticket prices went up in February. With Star Wars Land opening next year, we anticipate that ticket prices may go up more than once. The earlier you can book your tickets, the better off you are because you can lock-in that ticket pricing for future travel.
When is the soonest I can book my airfare for Disneyland?
This is kind of a trick question. While most of the major airlines like Delta, United and American release their flight schedules 330 days out, that's not the best time to buy. Discount airlines like Southwest and JetBlue don't book out quite that far, but again, you don't want to book the day your dates are available. Unless you're traveling over peak travel times, like holidays, you'll want to book your airfare 30 - 90 days in advance.
I suggest watching Google Flights and setting up alerts for the dates and airports you are watching. There are other flight watching tools you can use that will let you know when a good time to buy is. Regardless of when you are traveling, it's a good idea to research fares for your destination. That way when you see a good fare, you'll know it. As long as the fare is in that good range, it doesn't matter how far out you are from travel, you should book it.
When is the soonest I can book my Halloween Time vacation and Mickey's Halloween Party Tickets?
Halloween Time is one of the most popular times of year to visit Disneyland. Halloween Time is included with regular admission, and normally begins in mid-September. It almost always continues through October 31, regardless of the year. Exact dates for the year's Halloween Time festivities are usually announced in June or July, but you can make an educated guess and safely book for Halloween Time. For example, if you want to go in October, chances are 99.99% that you'll be there during Halloween Time. Halloween Time historically has kicked off on a Friday, so if you're thinking about going earlier, the second weekend in September is a good bet.
Mickey's Halloween Party tickets are another story. There have been more changes with Mickey's Halloween Party than there have been with Halloween Time over the last few years. However, a few things have remained the same. Mickey's Halloween Party dates are normally announced in early July and tickets are normally available to buy in late July. Tickets sell out, but you normally have a few weeks from when they're released before that happens.
There are typically two or three parties per week, and Disney tries to space them out so that they don't affect travelers who aren't attending the party. With that said, if you really want to go to a party, there is normally at least one on a weekend (Friday OR Saturday) and one or two during the week. The weekday parties could be any day of the week depending on the schedule. Our best recommendation for picking dates ahead of time if you want to be there over a Mickey's Halloween Party date is to book a 4-night stay anytime for late September through October.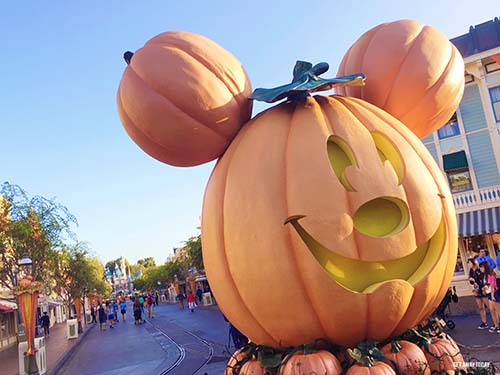 When is the soonest I can book my Christmas break vacation at Disneyland?
Compared to booking a Halloween Time vacation, when you can book your Disneyland vacation for the holidays is pretty simple. Because there are not any separate holiday parties at Disneyland, you just have to be there during the official event dates. Like Halloween Time, the official dates for Holidays at the Disneyland Resort are normally only released a few months in advance. However, from past years we know that Holidays at the Disneyland Resort begin in mid-November and continue through the first week of January. That means there are typically eight full weeks of holiday celebrations.
When can I book my restaurant reservations for Disneyland?
Reservations for table service restaurants at Disneyland can be made 60 days in advance. This includes almost all of the table service restaurants in Disneyland, Disney California Adventure Park and Downtown Disney. It also includes Character Dining and any dining packages that include special viewing of any of the shows. If you are traveling during a busier time of year, or just really have a specific date in mind for a special occasion, you'll definitely want to make your reservation as early as possible. The Blue Bayou in Disneyland, Carthay Circle Restaurant in Disney California Adventure Park and all four of the Character Dining locations tend to sell out, so you'll want to book those 60 days out if possible.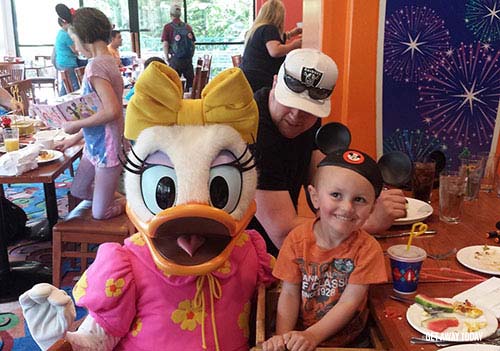 When is the soonest I can book my FastPasses for Disneyland?
Unlike Walt Disney World where you have to make FastPass reservations 30-60 days in advance, you can't make your FastPass reservations at Disneyland until you are in the park. The main reason for this is that Disneyland still gets a large amount of local traffic that just don't plan ahead. Walt Disney World gets a higher percentage of international and domestic visitors, which requires much more planning. I personally love the same day FastPass planning. It sets everyone at the same level and allows a lot of flexibility for your day.
When is the soonest I can purchase MaxPass?
There are two ways to purchase MaxPass before you to Disneyland. One is to purchase direct from Disney or Get Away Today. Doing so means you are purchasing MaxPass for each day you have valid theme park admission. You'll pay $20 per person, per day for the entire length of stay. The second option is to purchase discount Disneyland tickets with Get Away Today before you travel, and then purchase MaxPass on a day-by-day basis when you're in the Parks. Chances are you won't need MaxPass for every day of your stay.
When you get your tickets with Get Away Today, you of course save off the gate price, and you can easily add MaxPass once you're in the gate at Disneyland, and it doesn't cost any more or less. By doing it this way, you are able to gauge whether or not you think you'll even need MaxPass for the day. If it's a slower day, or a day where you're mostly interested in shows or meeting characters, it's not worth the additional cost. Or, if it's not that busy, you may want to save the money and just utilize the free FastPass system. Also, because no one can begin making FastPass reservations via MaxPass until they have scanned their ticket for the day and are actually inside one of the parks, there is no advantage to pre-purchasing MaxPass. I always recommend downloading the Disneyland app before your vacation and entering your credit card so you can easily add MaxPass once you're in the parks.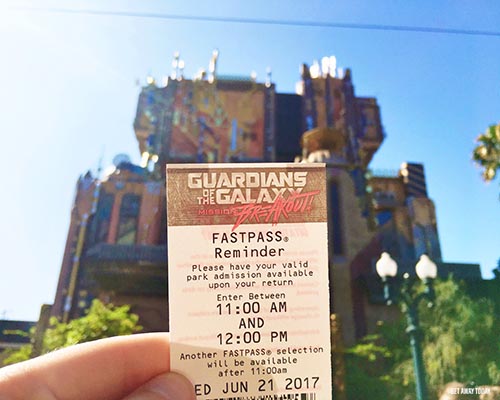 When is the soonest I should book my Disneyland vacation?
We firmly believe that you should book your Disneyland vacation as soon as possible based on the above guidelines. At Get Away Today you are never penalized for booking early. And booking early is the only way to lock-in your savings. If you can't pay for everything up front, you can use our flexible Layaway Plan. The plan allows you to hold your entire vacation for just $175 down. If prices go up, you don't have to worry, because you are already locked in.
I hope that helped answer your questions of when you can and should book your Disneyland vacation. If there's anything we missed, be sure to ask below. Or, call any of our vacation experts at 855-GET-AWAY. We would love to help you plan your perfect Disneyland vacation.

Check out more Disneyland planning tips: