UPDATED MARCH 2019 "How many days do I need at Disneyland?" is one of our most frequently asked questions at Get Away Today. In fact, it's probably asked just after "When is the best time to go to Disneyland?" and "Where should I stay for my Disneyland vacation?" and "Which Disneyland Park is the best?" We have the answers to these questions and more.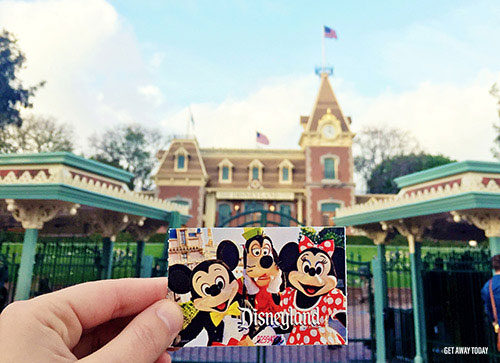 ?
After you've figured out when you are going to visit Disneyland, you may find yourself asking "How many days do I need at Disneyland?" The answer can vary greatly and will depend on a few things. The first thing that really matters is how long you can stay at Disneyland. There are so many things from rides to attractions to shows and entertainment, that it's impossible to see it all in only a couple of days. If you're going during a busier time, you'll of course want to stay longer. But, even if you're not, we always recommend going for as many days as you can.
We should start by saying that the shortest length of ticket we recommend is the 3-day ticket. In fact, this is our most popular ticket, and our Disneyland packages come standard with 3-day Park Hopper tickets. A Park Hopper ticket is a great choice if you can't choose which Disneyland Park is the best! Don't limit yourself and instead spend a couple of hours in each park on the same day! This is especially helpful if it rains during your Disney visit. If you can only do three days, we recommend spending one full day in Disneyland, one full day in Disney California Adventure Park and splitting your third and final day between the two. Of course, you can have a little variation to your Disneyland vacation depending on when you're traveling and what shows are available.
?
Although a 3-day ticket may be our most popular, it's not the one we recommend the most. So when you ask "How many days do I need at Disneyland?" Our answer for the best experience is to purchase the longest length of stay possible. And that's a 5-day Disneyland ticket.
Five full days may seem like a lot, but we promise it flies by when you're at Disney. There are so many reasons why we think the 5-day Park Hopper ticket is optimal, but here are just a few:
1. There are a ton of awesome nighttime shows between the two parks with no way to see all of them in one night. For example, it's almost impossible to do World of Color, and any of the shows in Disneyland on the same night. Between the current Main Street Electrical Parade, Fantasmic! 2.0 that's coming this summer, World of Color, the fireworks and the new Guardians of the Galaxy Awesome Dance Party beginning May 27, 2017, that's five different shows alone! If you love the entertainment at Disneyland then the answer to "How many days do I need at Disneyland?" is definitely five. You'll be able to plan a show for each of your five nights.
It's also important to note that two of Disney California Adventure's most popular shows are Frozen and World of Color. World of Color always requires a Fastpass while the Frozen show will vary. Typically, Fastpasses are required during busy times for Frozen. The catch is you can't have a Fastpass for both of them at the same time. So, you can either get a Fastpass for Frozen and hope that World of Color still has tickets available after your show. Or, you can make it easy on yourself and space it out so you watch them on different days.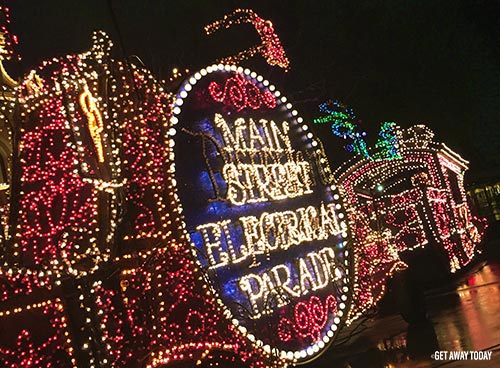 ?
2. Going along with all of the entertainment, if you're going during a non-peak season time, the fireworks and other daytime entertainment may only be available on the weekend. By having a five day ticket, you're guaranteed that at least one of your days will have fireworks, unless there is wind.
Which is another reason why a 5-day ticket is so important... Weather! Unfortunately high winds or too much rain can cancel the day's parades and shows. If you were really looking forward to the Main Street Electrical Parade that is playing daily through August 20, but it was canceled one day because of rain, you'll have more opportunities to try again with a 5-day ticket. If you know you'll be visiting during possible rain, then five days should be your answer to "How many days do I need at Disneyland?"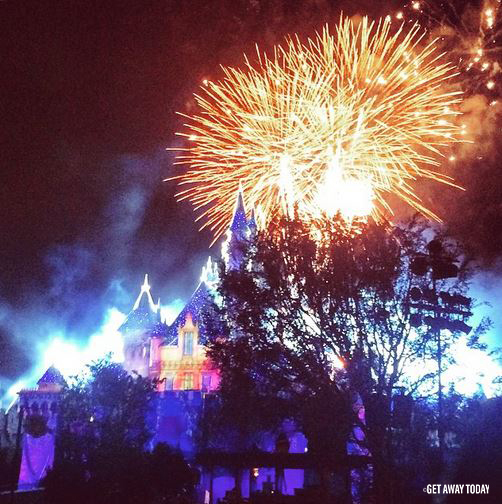 ?
3. The food. Both the parks and Downtown Disney have so many restaurants that you will really want to enjoy. There just aren't enough meals in three days for you to enjoy them all! If you consider yourself a foodie, the only answer to "How many days do I need at Disneyland?" is five. By spreading out your vacation over five days, you can easily enjoy one really good meal at one of the restaurants inside the parks.
My personal recommendations for full table service restaurants are Blue Bayou, Carthay Circle, Ariel's Grotto and the Wine and Country Trattoria. Additionally, there are some amazing quick service restaurants that you'll want to try. Hearty sandwiches from Flo's V8 Cafe, Monte Cristos and beignets from Cafe Orleans, lobster nachos from the Cove Bar and bread bowls from the Pacific Wharf Cafe are all worth extending your vacation for. Downtown Disney also has some amazing restaurants that you'll want to enjoy and with five full days, you have the luxury of leaving the parks to eat.
?
4. You can avoid the busiest parts of the day for the most part. By having five days, you don't have to feel like you have to spend every minute of the day at the parks to get the most out of your trip. With a 5-day ticket, you can get to the parks early to beat the crowds. Then as the day goes on and the parks get busier, you can take a break.
Go back to your hotel for a nap or a swim, have a leisurely lunch at one of the themed restaurants in Downtown Disney or even hit the beach! Then, come back at night for World of Color or the fireworks. It can make your Disneyland vacation, dare I say... relaxing? Well, maybe not quite relaxing, but super enjoyable and not rushed at all. Does a laid back Disneyland vacation sound good to you? Then five days is your golden answer to "How many days do I need at Disneyland?"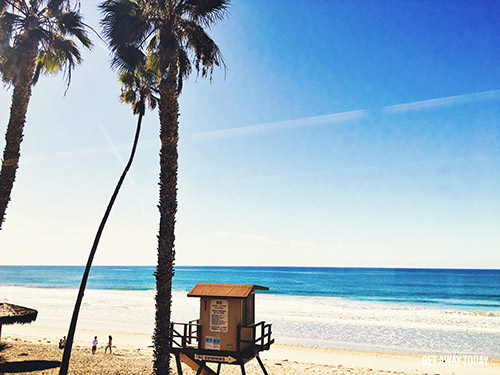 ?
5. Star Wars: Galaxy's Edge opens May 31, 2019, and as the largest Disneyland expansion in recent history, you'll need an extra day just to explore it! Give yourself plenty of time to enjoy the attractions, rides and food in Star Wars land Disneyland by purchasing the 5-day Park Hopper ticket. Since travel to Disneyland between May 31 and June 23, 2019 will require advance reservations to access Star Wars: Galaxy's Edge, having a 5-day Park Hopper gives you more flexibility when making that request.
6. You pay the least amount per day. A 1-day Park Hopper ticket can cost anywhere from $97-$124 per person depending on when you go. When you buy a multi-day you get a huge price break. You get the biggest price break with the longest length of stay ticket, which just happens to be five days.
For example, when you break down the price of our 5-day ticket which includes one free day, you're only paying $67 per day! The dynamic pricing only applies to one day tickets, but if you're comparing to those one day prices, you can save anywhere from $30 - $57 each day by getting a five day ticket! For those looking for the best value, five days is the only answer to "How many days do I need at Disneyland?"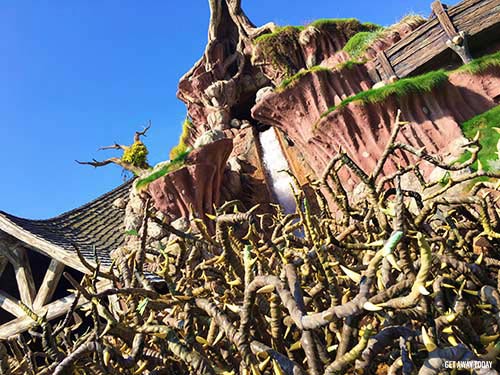 ?
With our Extra Day Free Disneyland tickets, coupled with our Extra Night Free hotel specials, you don't have an excuse to not get the 5-day Disneyland Park Hopper ticket. It is by far the best value for your Disneyland vacation, and gives you the best experience possible. So the next time you ask yourself "How many days do I need at Disneyland?" The answer is five.
Get your Disneyland tickets online or call any of our agents at 855-GET-AWAY. Or, check out our Disneyland packages to save even more. We would love to help you with your Disneyland vacation online or over the phone. Either way, you'll get our Best Price, Best Service Guarantee.
Check out these other great articles: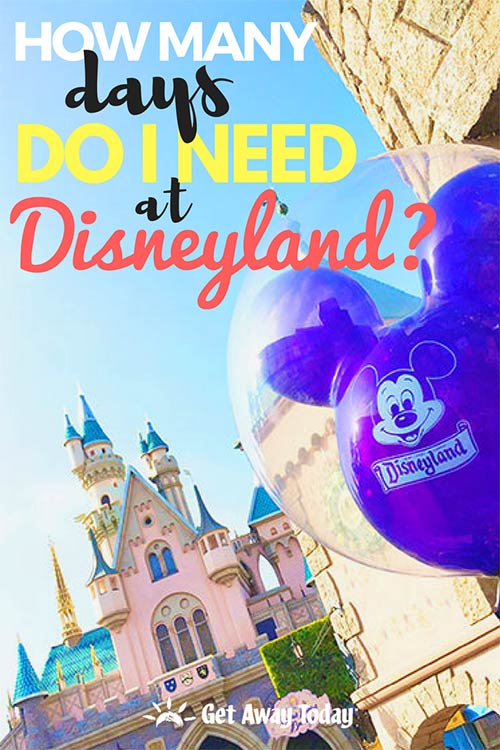 ?