UPDATED FEBRUARY 2020 If you're asking yourself "How much should I budget for Disneyland?," don't fret! We've put together a list of all the things you'll want to consider when planning your Disneyland vacation, including some things you may not have thought of.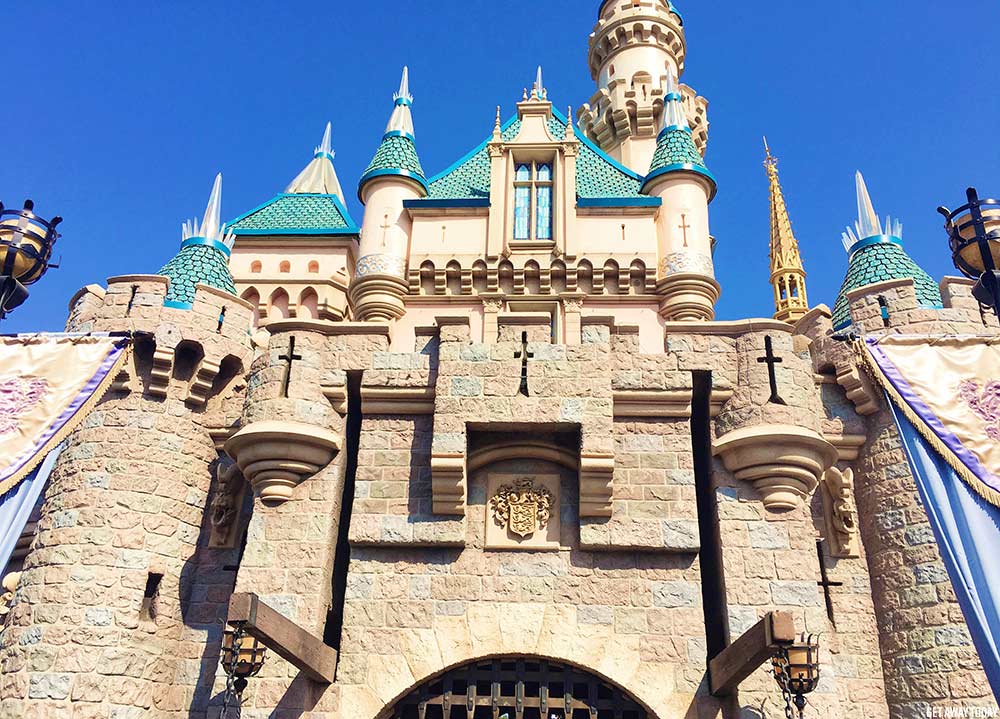 How much should I budget for Disneyland?
Let me guess, you've been on cloud nine for the past few days. You finally made the big decision that yes, your family is going to Disneyland. Cue the confetti gun! All you've been able to think about is how good those churros will taste, the tears of joy that will surely be in your eyes during the fireworks and all the new memories your family will make. And then, all of a sudden, you think of the one question that brings you hurtling down from your dreamy celebration: "How much should I budget for Disneyland?"
This may seem like the scariest question of all, since there's no definite answer and it can change so much based on each person asking. But it doesn't have to be a scary question! In fact, we've gone ahead and compiled a list of everything you need to consider when budgeting for your Disneyland trip. By looking at each category and customizing it to fit your family and trip needs, you'll have a better idea of how much to budget for Disneyland in no time.
So, get back on cloud nine – if you're having trouble, just think about Disneyland churros – and let's start planning how much you should budget for Disneyland.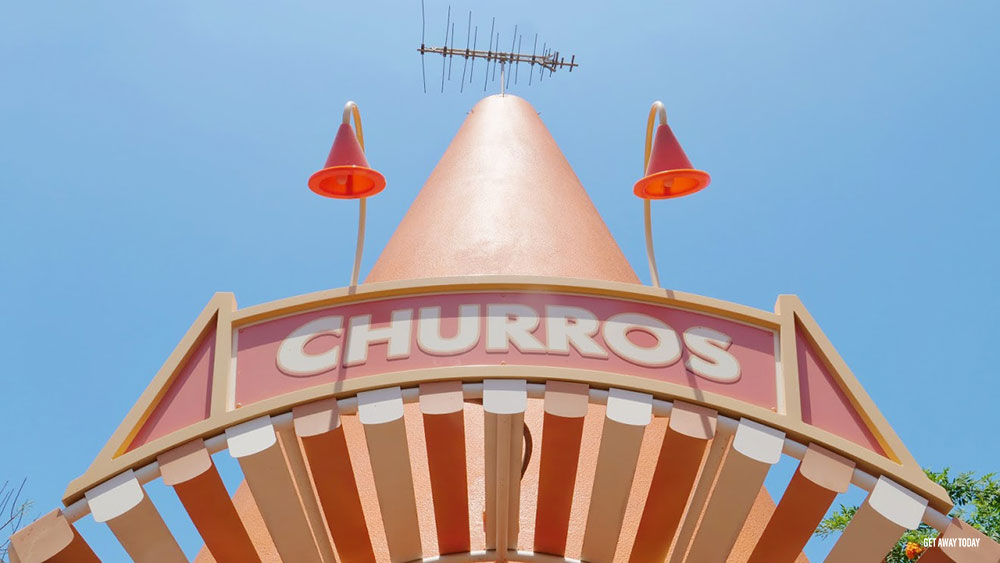 How much should I budget for getting to Disneyland?
How much to budget for getting to Disneyland depends on two things: where you live and how you want to get there. If you're in Northern California and only a few hours away from Disney, it's going to cost much less than a family from several states away who will be flying in. There are a few tools you can use to help you get the best idea on how much to set aside for this portion of your trip.
First, let's look at driving to Disneyland. This isn't a bad idea, especially if you're only a state or three away from the park. I like to use the Trip Calculator from the EPA to get the best idea of how much I'll spend on gas. With this tool, you're able to enter the make and model of the vehicle you'll be driving, on top of where you'll be starting and ending your trip. Since you're entering the type of car, you're going to get a more accurate idea of how much fuel will cost. Just remember to double the amount shown, since you'll need to drive back from Disneyland. Unless you decide to never leave, of course.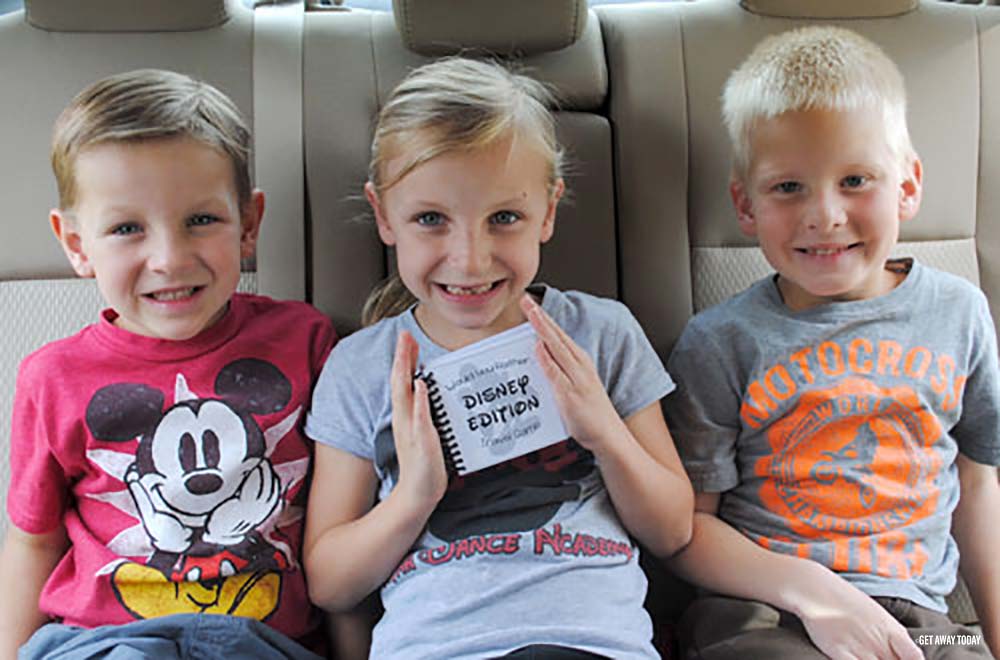 Another thing you'll want to consider when driving to Disneyland is if you'll be stopping or not. Is the drive long enough that you'll need to get a hotel for a night? It's also a great idea to consider how many times you'll be stopping for restroom breaks or to stretch your legs. Will you be purchasing meals or snacks during these times? These are all numbers to think about that can either be added to transportation, or to the food and lodging budget portions. Either way, just make sure you add them so you don't end up budgeting too little!
What if you're flying to Disneyland? The best tip for budgeting for flights is to start looking as soon as you know you're going. Even if you have a few months – maybe even a year – it's good to watch the flight prices and get an idea of what's a good price for where you live. My favorite tool for this is Google Flights. Not only can you see all the different flight times and prices based on the information you put in, but you can also "track" flights. You just choose which flights you want to keep an eye on and Google will email you every time the price goes up or down. It saves you a lot of time and stress when it comes to booking flights to Disneyland.
Right now, it looks like the best price to fly from Salt Lake City to Long Beach is $194 round trip if you plan to fly March 2020. If you're not going for a few months, you should wait it out and watch for lower prices to pop up. It's also important to note that Southwest Airlines does not pull up on Google Flights. It's worth it to check their site separately as they periodically have great sales for flights to California. Generally, we suggest booking flights about three months out from your travel date, as you're most-likely to find the best prices in that window.
You can also follow Facebook or Instagram pages/groups that do the flight-finding for you. Like Google Flights, you can book a great deal on a flight thanks to someone else's research! Usually these groups are free to join, and sometimes there's a minimal fee to "upgrade" your access to deals or the frequency of which you receive them.
You'll want to also think about what city you'll be flying into for your Disneyland trip. You have three main options: Long Beach, Los Angeles and Santa Ana. Santa Ana, more commonly known as John Wayne and Orange County, is the closest to Disneyland, but tends to have higher prices. Long Beach is the next closest airport and, while a smaller airport, usually offers great prices. The farthest is Los Angeles, which also offers great deals and is close to Universal Studios Hollywood if you're thinking about adding that to your Disneyland vacation. You could also try to fly into Ontario or Burbank depending on your home airport's routes, but those are typically less popular.
Don't forget to add baggage costs when budgeting for flights to Disneyland. Southwest Airlines is the only airline that currently offers free checked bags with their ticket prices, unless you have an airline credit card. If you're flying and checking a bag, you'll want to add that to your budget. Checked bags can cost anywhere from $25-$40 per bag so you'll want to check directly with the airline you choose.
Finally, consider the transportation to and from Disneyland once you're there. If you flew, will you need a rental car? Or will you be using a transportation service? The same goes for if you drive. Will you be driving to Disneyland in your own car, walking or using a shuttle? You can do whichever works best for your family, just make sure to plan for those costs when you budget for your Disneyland trip. Also, keep in mind, if you plan on parking a car at Disneyland, whether it's your own or a rental, parking at the resort will cost you approximately $20 per day.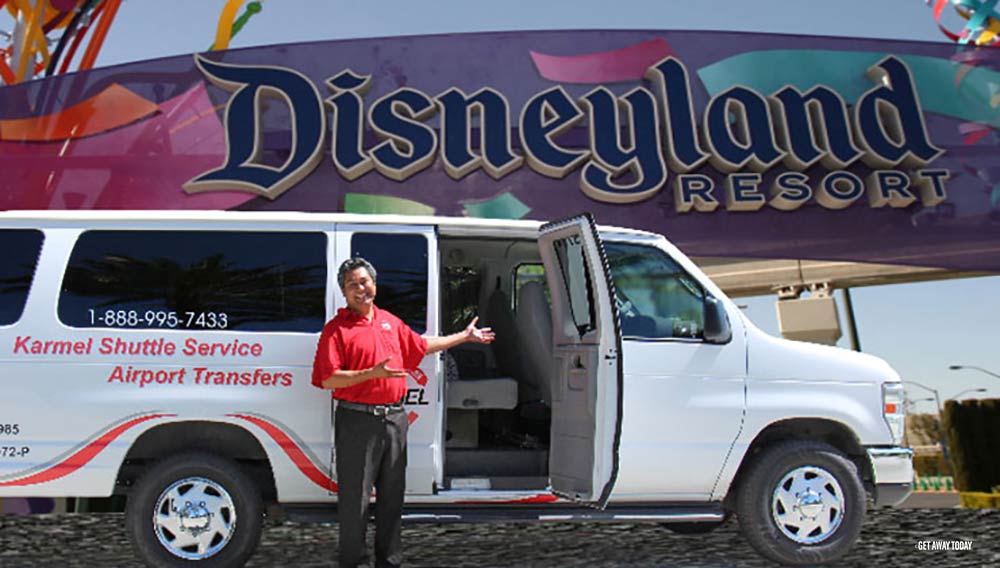 You can book discount Karmel Shuttle services with our travel specialist, which can transport you to and from the aforementioned airports. Find links directly to Karmel Shuttle promos below:

How much should I budget for hotels near Disneyland?
Now that you know how much to plan on for transportation, let's look at budgeting for hotels near Disneyland. This is another portion that can wildly change depending on your family and preferences.
To get an idea of how much to budget here, you'll need to know how many nights you're staying, an idea of the dates and how close to Disneyland you want to be. Length of stay doesn't usually change the rates for each hotel night, but it can change if you pick a hotel with a free night special. Many hotels near Disneyland that Get Away Today offers in the Anaheim area have Third, Fourth or Fifth Night Free specials. These are always the best since you'll be able to add a night to your vacation without paying for it! Even if you spend that day lounging by the pool, it's a great idea. After three or four days spent in the Parks, it can be a real treat to have a "rest" day before driving or flying back home. Our Extra Night Free specials are so great for that.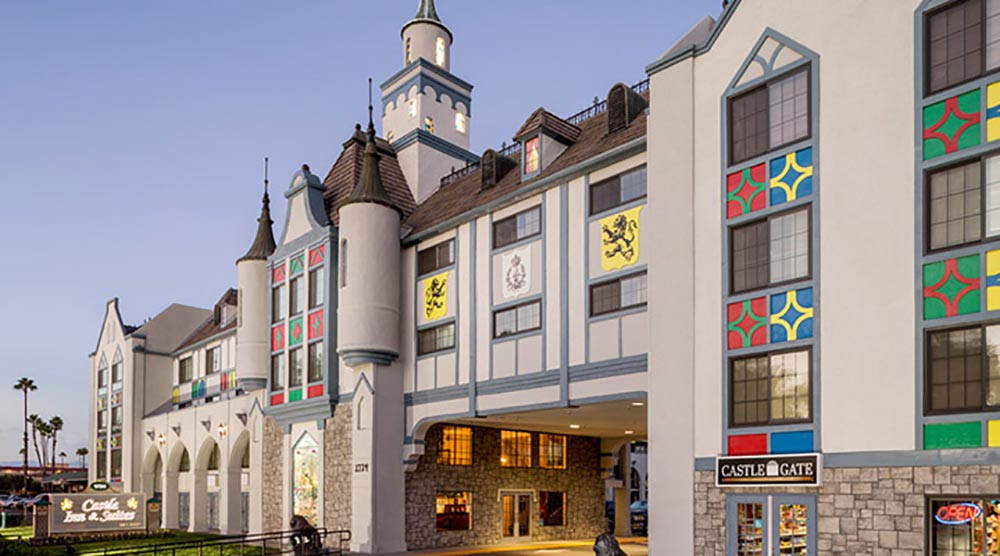 Photo coutesy of Castle Inn & Suites
The other thing to keep in mind for deciding your hotel budget is when you're going. Peak times, like summer and holidays, will have higher rates than non-peak times. To avoid astronomically high prices, I recommend booking your hotel as much in advance as possible. With Get Away Today's Layaway Plan, you can do just that. Even if you don't have all your budget saved, the layaway plan lets you lock in everything for only $175 down. It's a great deal when you think about having your availability and lower rates locked in, plus time to save. Additionally, you're never penalized for booking early with Get Away Today, so if a better rate on your hotel becomes available, we'll credit the difference to your account.
Keep in mind how close you want to stay to Disneyland as well. Hotels that are right across the street, or the Disneyland Resort Hotels themselves, are going to cost more than the hotels that may be further away. But the hotels that are further away may have a shuttle service that costs. Does that cost cut into the savings of booking further? Currently, the Anaheim Resort Transit shuttle service to and from Disneyland costs $16 - $25 per adult (depending on length of ticket) and kids are free when you purchase from Get Away Today. You can view ART ticket options here.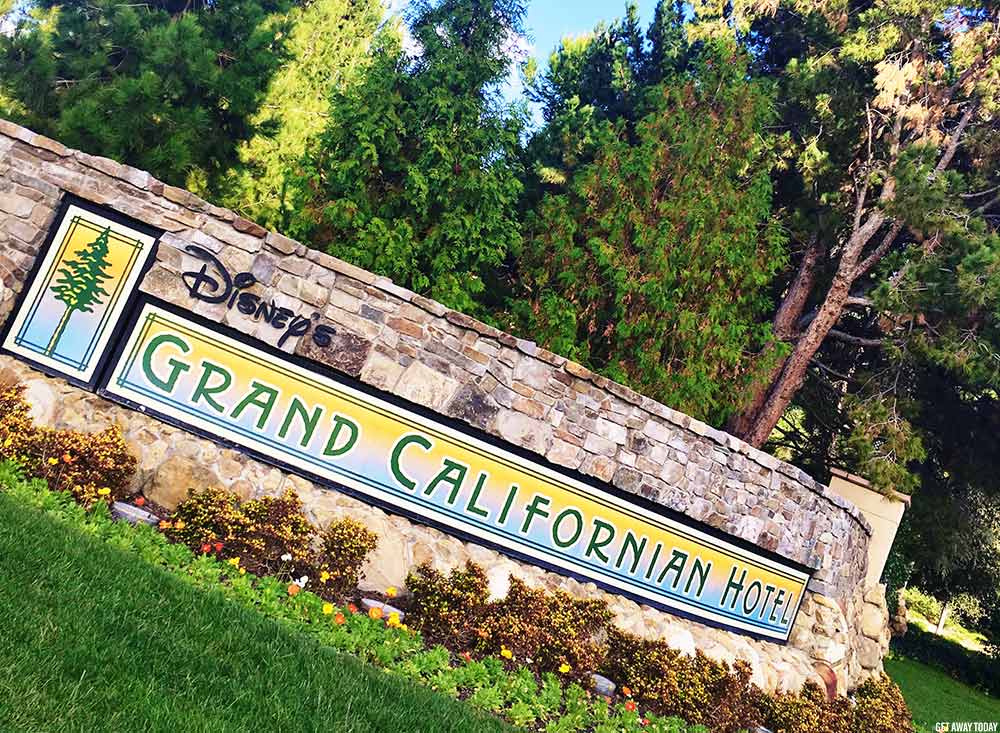 Speaking of shuttle costs, make sure to record any potential resort or parking fees in your budget. Parking at hotels near Disneyland can cost anywhere from $5 - $25 per night and the same range usually applies for resort fees as well. The good news is that when you book with Get Away Today, many of those fees are waived or reduced. I'd suggest browsing the hotels online or calling in to get a comparison of pricing and any additional fees. With so many hotels near Disneyland, it may take a bit to of research to get a better idea of your budget here.

How much should I budget for Disneyland tickets?
Next up is how much you're going to spend on park tickets. Again, this will change depending on how long you're going and what your family likes. There are a few things to consider when budgeting for Disneyland tickets. Mainly how many days you want in the parks, whether you'll be park hopping or not and if you're going anywhere besides Disneyland.
It seems like three days in Disneyland is the most popular choice, but don't be afraid to change that based on your family. You can get discounts on 2, 3, 4 and 5-day Disneyland tickets here. Remember that the longer you stay, the better the price gets per day. In fact, you end up paying almost half per day on a 5-day ticket of what you'd pay for one single day ticket. Plus, Get Away Today offers Extra Day Free savings, offering 5-Day Disneyland tickets for the price of just 4-Day tickets!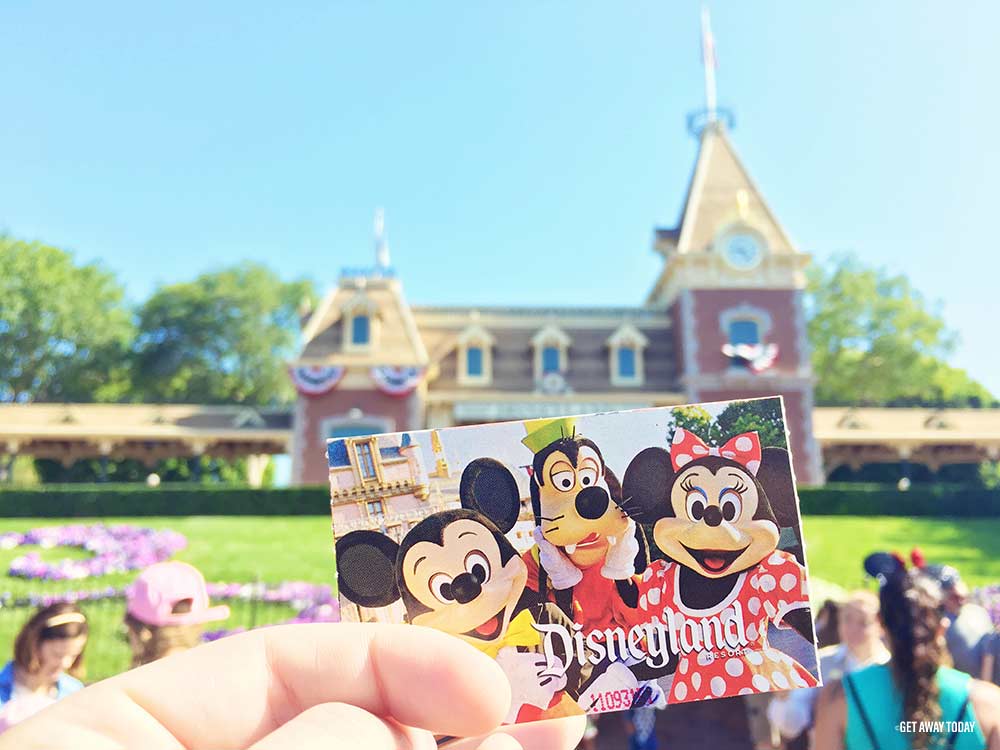 To park hop or not to park hop is the next question in budgeting for Disneyland tickets. I'm a big proponent of park hopping since Disneyland and Disney California Adventure are so close to one another. However, I know that some families with smaller children feel like they just really don't go between the two parks that much. I'm sure you'll have a great time whichever you choose, just remember to give it some thought before budgeting and purchasing. With our current 2020 prices, you'll pay between $208 and $325 per person for 1-Park per Day tickets, and between $263 and $380 per person for Park Hopper tickets.
Don't forget to think about whether you'll be visiting other places or not. If you'll be visiting Universal Studios Hollywood, Knott's Berry Farm, SeaWorld San Diego, LEGOLAND or beyond, you'll want to include this in your park tickets budget. When you bundle your tickets with Get Away Today, you can even save a little bit more per ticket.
How much should I budget for Disneyland food?
This may be one of the most asked questions when it comes to how much you should budget for Disneyland. Disneyland has some of the best food found in theme parks across the world - just imagine those warm sugary churros again if you doubt that statement at all. Being theme park food, it does cost a bit more though. You may be feeling lost on this one, especially if this is your first time to Disneyland. How are you supposed to plan if you don't have any idea the cost of things there?
Well, there are two things that can help you create your food budget. The first is the fact that Disneyland posts nearly all of their menus online. You can find all the Disneyland dining options here and click on whichever one appeals to you. Once on the restaurant's page, you'll notice a "View Menu" option to the right. Once you click that, you'll be taken to the menu's page that shows all the food options with pricing. This is great if you have a list of Disneyland foods you can't miss and want to plan on the budget ahead of time. Even if you don't have a specific list, it will help give you an idea of the cost of food in the park overall. Once you have an idea of what you think your family would enjoy, you can pre-purchase Disney gift cards, or pre-load debit cards with the required amount. This will help you stick to your food budget, and you can actually purchase Disney gift cards at a discount from some box stores, such as Target. Using the free, Target debit card offers a 5% discount on the purchase of gift cards, but you still get the full-value to use in the Parks on food (or souvenirs, etc...).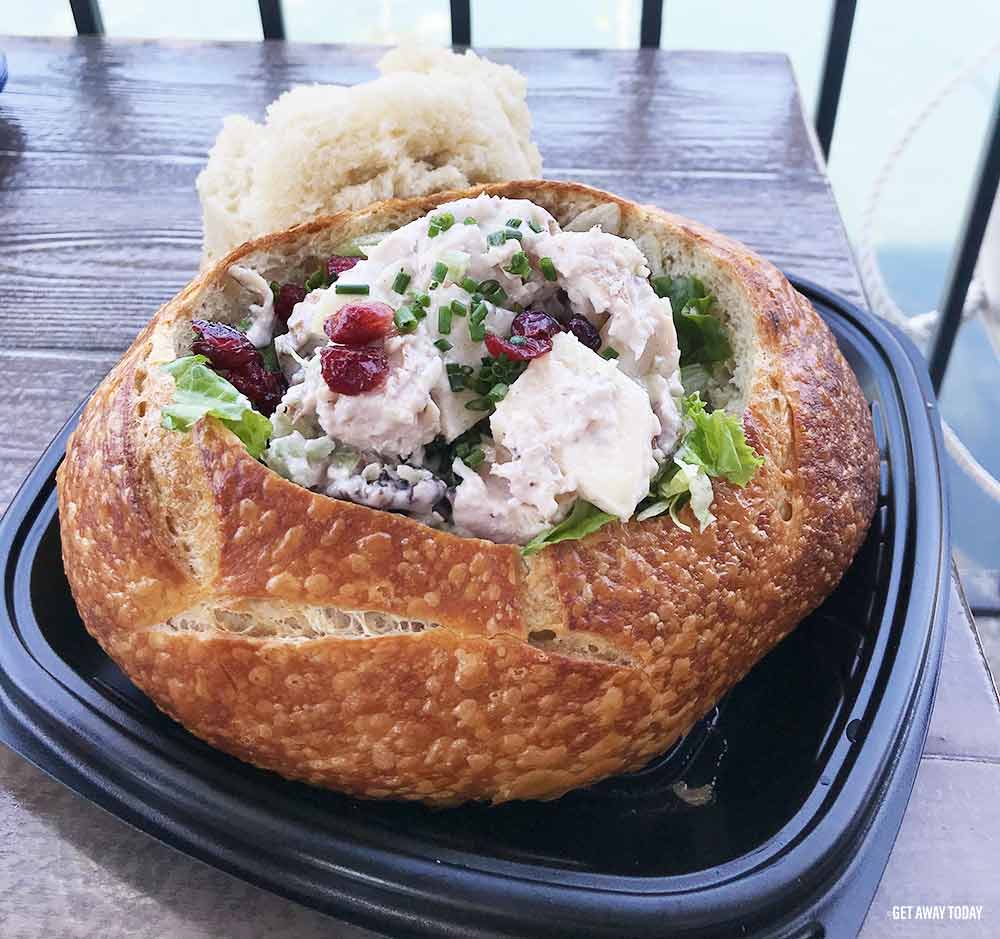 A lot of families also bring groceries or buy groceries from one of the nearby stores while staying in Anaheim. This is perfect if you have a hotel with a kitchen as you can save a lot by cooking your meals and either bringing them into the park or going back to the hotel for a meal break. However, I do think you can eat almost every single meal in the park without your budget skyrocketing. How? By being strategic in where you eat and what you get! Check out our post on how to eat at Disneyland with a family of four for under $100 a day for ideas. Many entrees at the Disneyland Resort are large enough for an adult and child to split, which is a great way to try more food and still stick to a budget.
The biggest thing in creating your budget for Disneyland food is knowing your family and their eating habits. Don't forget to include things like snacks or drinks in your budget either. Pro tip: even if you don't bring a refillable water bottle into the park, you can still get water for free. That's right, any of the restaurants in Disneyland will give you free water cups, so don't worry about including drink costs if your family sticks to water. Since Disneyland does allow outside food into the Parks, take advantage of that and bring in your own favorites such as crackers, jerky, cheese sticks, nuts, granola/protein bars, fruit snacks and the like. As long as your cooler is soft-sided and no bigger than a 6-pack, you can even keep items like deli meats, yogurt, etc... cool while enjoying the Parks. Locker rentals start at about $7, so if you need to stash a bag with snacks in the Parks, include that cost in your Disneyland budget.

How much should I budget for Disneyland souvenirs?
Now, let's look at Disneyland souvenirs. You have to have something to commemorate such a magical time with your family, right? There are several ways to budget this into your Disneyland vacation. The first is to buy your souvenirs ahead of time. This may seem a little silly, but you can often get Disney-themed merchandise for way less at big-box stores or on Amazon (try HERE) than inside the parks. It's perfect for kids since they often want the toys and character shirts, instead of the park-exclusive memorabilia.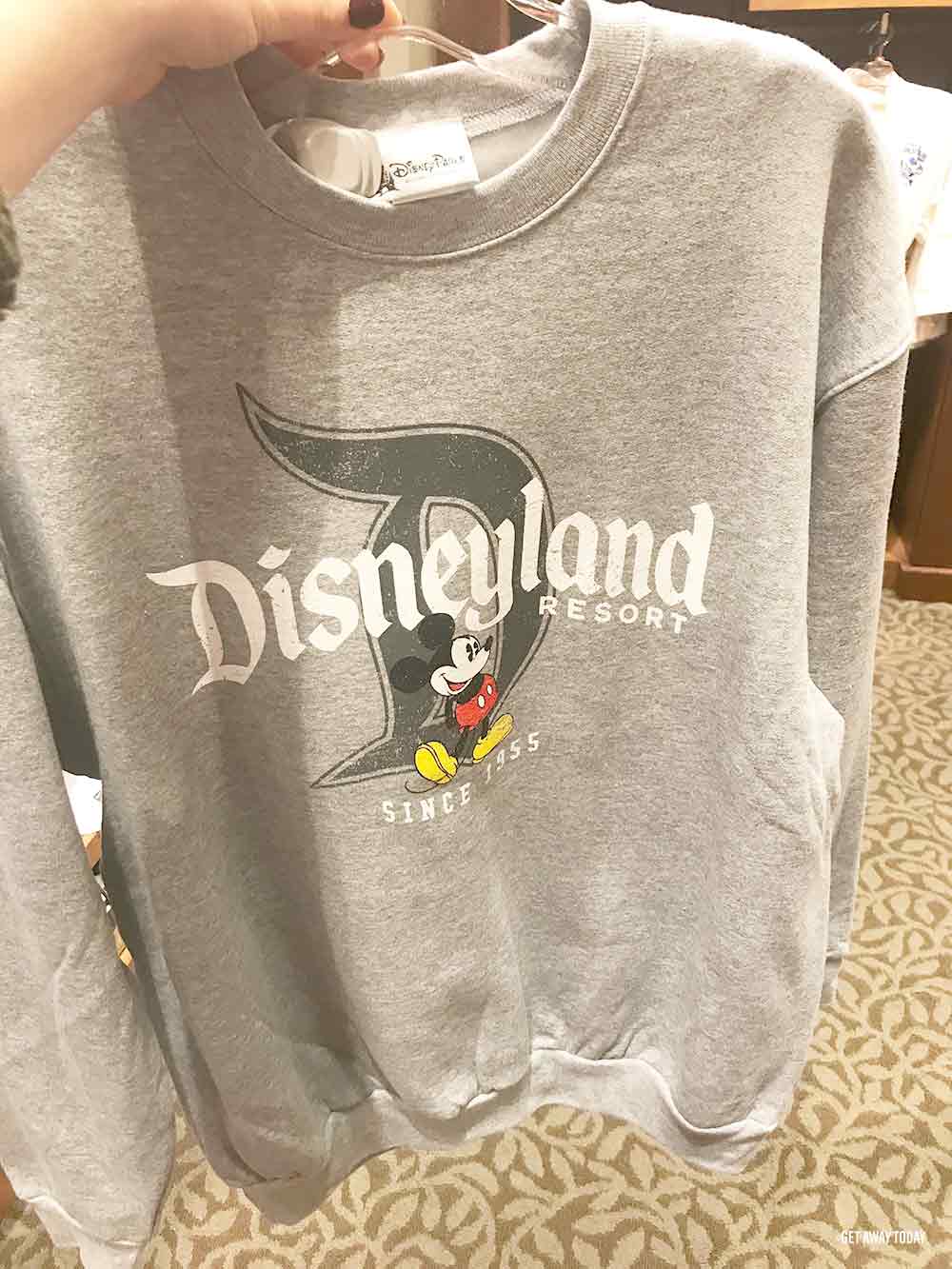 If you'd rather something from the parks, I suggest heading to the Disney Store website and looking through the "Parks" merchandise. This will give you an idea of how much things in the parks cost and you can decide how much you want to spend from there. Worried about going over budget on all the cute things? Judging by all the Disney art on my walls, you could say I know a thing or two about this. To combat the chance of overspending, I purchase Disney gift cards in the amount I want to spend. Once those gift cards are spent, my souvenir shopping is over. It helps me stick to my budget and means I don't have to worry about flying home with all those bags as much. Remember my tip to purchase your Disney gift card from a store that offers a discount? It applies here as well! If you're looking for free or inexpensive Disneyland souvenirs, check out our article HERE with tips for the Best Free Things at Disneyland.
Is there anything else I should budget for Disneyland?
Transportation, lodging, tickets, food and souvenirs are the biggest things to think about when budgeting for Disneyland. But is there anything else you should consider?
If you've traveled a lot, you know that things can come up no matter how much you plan. Because of this, I always like to budget an extra $100 or so for just-in-case moments. That may mean purchasing an extra souvenir that you just can't leave behind or it could mean purchasing a portable charger because you forgot your own. No matter what happens, having an extra bit set aside will make sure you are prepared for anything.
Another thing to think about when budgeting for Disneyland are all the extras they have available. Things like MaxPass, PhotoPass, Character Dining and princess makeovers. These are things you don't need to have a great trip, but they can definitely add to the magic. Just don't forget to take things like this into account when creating your budget! Remember, when you purchase MaxPass, it does include unlimited PhotoPass downloads at no additional cost!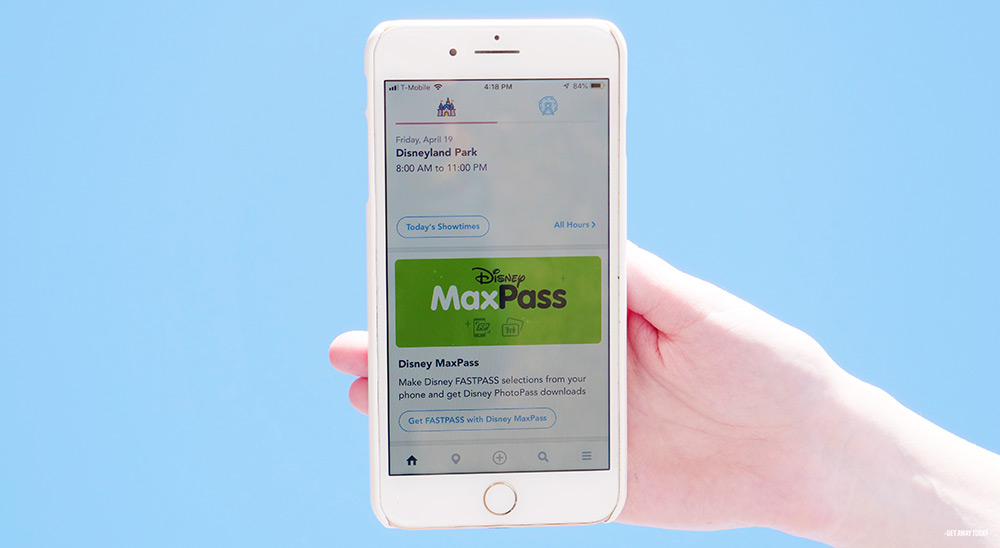 If you're looking for a calculator to help you keep track of how much you should budget for Disneyland, check out Pulling Curl's Disneyland Trip Calculator. You'll easily be able to input your estimated cost for each section and get an overall total. It's a simple tool that will make budgeting for Disneyland even easier!
There you have it, a thorough list of everything you need to know when asking yourself "How much should I budget for Disneyland?". I hope that you are still just as excited - I'll say it again, just think about those churros - for your Disneyland trip and back on cloud nine. You are going to have such a great time with your family!
To make planning your Disneyland trip even easier, book with Get Away Today. We have something for every budget, with the tips and tricks to help you save even more money than you thought. You can easily price out all of the options on our website or by calling our agents at 855-GET-AWAY.

Check out these articles for even more help in planning your Disneyland vacation: