"Super nice hotel [
Country Inn & Suites
]. Safe walk to and from
Disney
. Large rooms, soft beds and pillows. We got a room facing Disney, so we were able to see the fireworks each night. Free parking and full breakfast is always a plus. Staff was nice, pool was very nice. Definitely would stay there again!"
-Lisa H.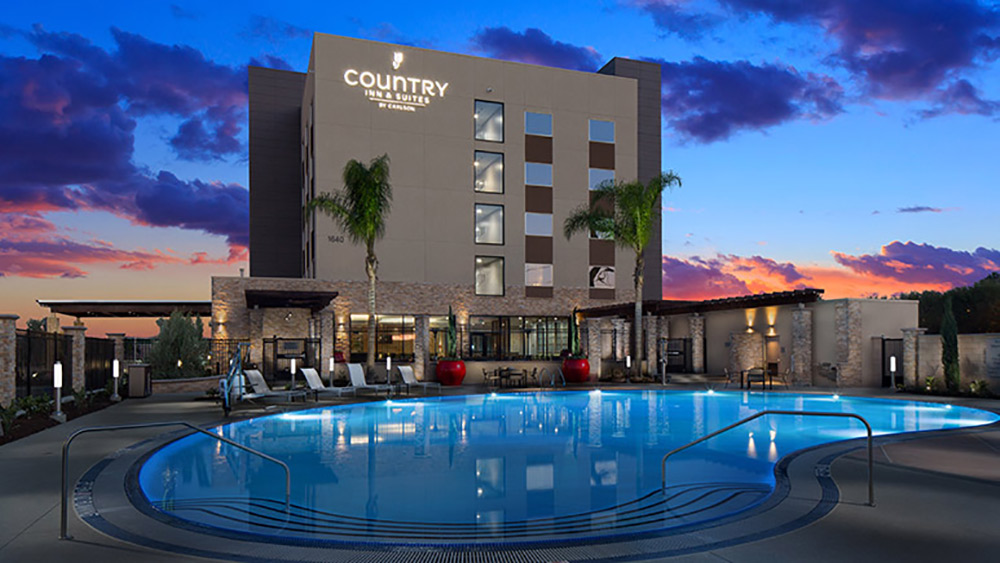 Photo courtesy of Country Inn & Suites
"Shout out to Jen for having Nicole help me get the tickets I needed for my family for my kids' first Disneyland trip!! Nicole was super kind, patient and helpful and took care of what I needed. Best deals around with these guys!"
-Bianca T.
"When we planned our trip to Disneyland last year we booked our hotel separately through the hotel itself. As our trip got closer, we found out about Disneyland Tour Guide [and] liked the [Facebook] page because it had so much information! We started seeing Get Away Today adverts and thought it wouldn't hurt to look up a hotel + ticket combo as we were getting ready to buy our park tickets through Sam's Club. We are so glad we did! Booking through Get Away Today saved us about $800 on our entire trip! Everything worked out beautifully and we had a great time on our trip thanks to Disneyland Tour Guide and all her [Get Away Today] tip and tricks! We have even started recommending both Disneyland Tour Guide and Get Away Today to all our friends and on Facebook posts looking to travel to Disneyland!"
-Liz S.
"Get Away Today is the best!! Booked our 2017 Disneyland Vacation with them and will be using them to book our next one!!!"
-Kate M.
"We first booked with Costco. Upon finding out (through very fine print on our emailed receipt) that we can't access our park tickets until the day of our hotel check-in, we immediately called Costco to find a way for us to get access to our park tickets one day earlier (we were staying with family before our hotel stay and wanted entrance into the park the day before our Disneyland hotel check in day). Costco would not help us at all. In fact, they encouraged us to cancel with them (they would even void the cancellation fee) so we could go through another company. We did just that, called Get Away Today who then booked us with the exact same trip and immediate access to our tickets for cheaper than our previous Costco trip. OMG! Get Away Today is THE best!!"
-April D.
"There is no better way to book a vacation, especially to Disneyland, than Get Away Today!!"
-Sara L.
"Website is easy to follow and everything is very well explained with what you get with your package. The whole trip was very smooth. All the reservations were easy to manage and the little perks such as free breakfast daily was nice and made the trip easier."
-Kassandra D.

We love hearing why guests are booking with Get Away Today! If you'd like us to help you plan your vacation, give us a call at 855-GET-AWAY. You can also view and book vacation packages online any time.