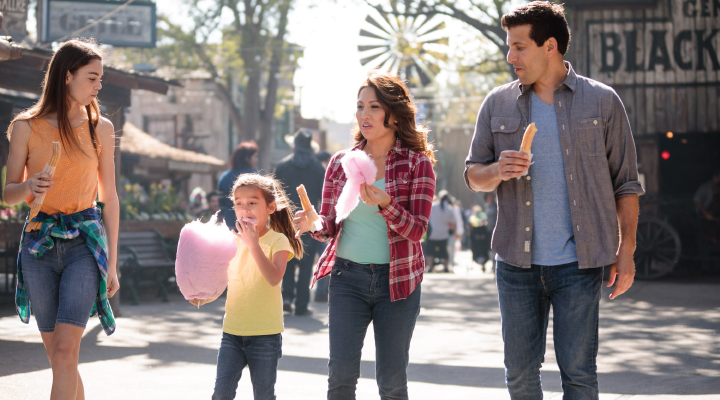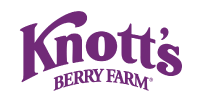 Knott's Berry Farm Theme Park Tickets
Come to California's 1st Theme Park for big thrills for the big kids and enough fun stuff for the tiny tots too! Includes one day admission and unlimited use of rides (height restrictions apply), shows and attractions (except Pan for Gold and Arcade games) to Knott's Ber...More
Come to California's 1st Theme Park for big thrills for the big kids and enough fun stuff for the tiny tots too! Includes one day admission and unlimited use of rides (height restrictions apply), shows and attractions (except Pan for Gold and Arcade games) to Knott's Berry Farm. Closed Christmas Day.
---
There are no tickets that match your current search criteria.
Details:
Good for 1-day admission to Knott's Berry Farm including unlimited use of all attractions and admission to all shows. Admission does not include Arcade Games and Panning for Gold. Children ages are considered 3-11. Children under 3 do not need a ticket to enter the parks.
Inclusions:
Your Knott's Berry Farm ticket includes general admission for one day. Admission includes access to all rides (height restrictions apply), shows and attractions. Admission does not include panning for gold or arcade games. Knott's Berry Farm is closed Christmas Day. Not valid for admission to Knott's Scary Farm.
Redemption Instructions:
Your ticket voucher will be sent to the e-mail address provided at time of booking. Take your voucher to any ticket gate at Knott's Berry Farm to redeem your tickets. All tickets may be included on one voucher. Photo ID is required to pick up tickets. The Photo ID must match the name on the voucher.
Expert Tips:
Make time to eat at Mrs. Knott's Chicken Dinner Restaurant, located right outside of the theme park. They'll accept reservations for parties of 12 or more. If you have a smaller group, try to eat at an off time to avoid a long wait. And be sure to save some room for the famous boysenberry pie!
Get a park map and be sure to check the schedule for the day. Knott's is known for having really fun entertainment, but the schedule changes frequently. Be sure to plan that into your day.
If you're visiting Knott's Berry Farm during peak travel time, you may want to consider upgrading to a "Fast Lane" ticket when you get to the park. For a fee, you'll get a wrist band that will take you to the front of the line of 11 of Knott's Berry Farm's most popular attractions.