UPDATED FEBRUARY 21, 2020 There are so many different Disneyland passes available. With everything from one day admission or multi day Disneyland tickets to an annual pass that lets you visit any day of the year; which one is right for you? We'll break down each type of Disneyland pass and give our insights on which type of pass might be best for you. We hope it helps you narrow down your options!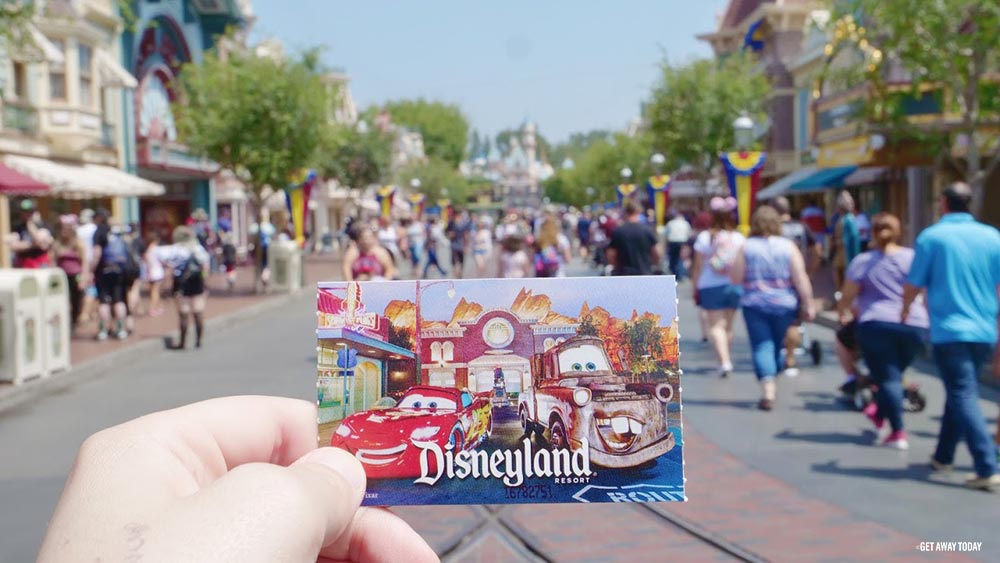 Disneyland Passes 101
Each of the Disneyland passes are there for a reason. Everyone's vacation (and Disneyland) needs are different. Disneyland passes differ in number of days, price points and perks. We'll break each of these down and help point out where you're really saving money, if it's worth it and whether or not you'll be able to fully take advantage of the perks your Disneyland pass includes. If you still have questions after reading, please call our vacation experts at 855-GET-AWAY. They can answer additional questions and give you personalized recommendations depending on your situation. They have been to the parks multiple times and are familiar with all of the Disneyland ticket types. But... hopefully this helps!

1-Day Disneyland Passes
There are two types of 1-Day Disneyland passes: 1-Park per Day and Park Hopper. If you purchase a 1-Park per Day ticket, you'll need to choose between visiting either Disneyland Park or Disney California Adventure Park on a single day. A Park Hopper will let you visit both on the same day. There are no perks, other than standard admission, that come with 1-day tickets.
Prices for 1-day Disneyland tickets vary depending on what day you choose to visit. There are three price categories for 1-day tickets: Value, Regular and Peak. Value tickets start at $104 and Peak tickets start at $154, and those prices are for 1-Park only. You can add Park Hopping privileges to a 1-day ticket for $55 per ticket.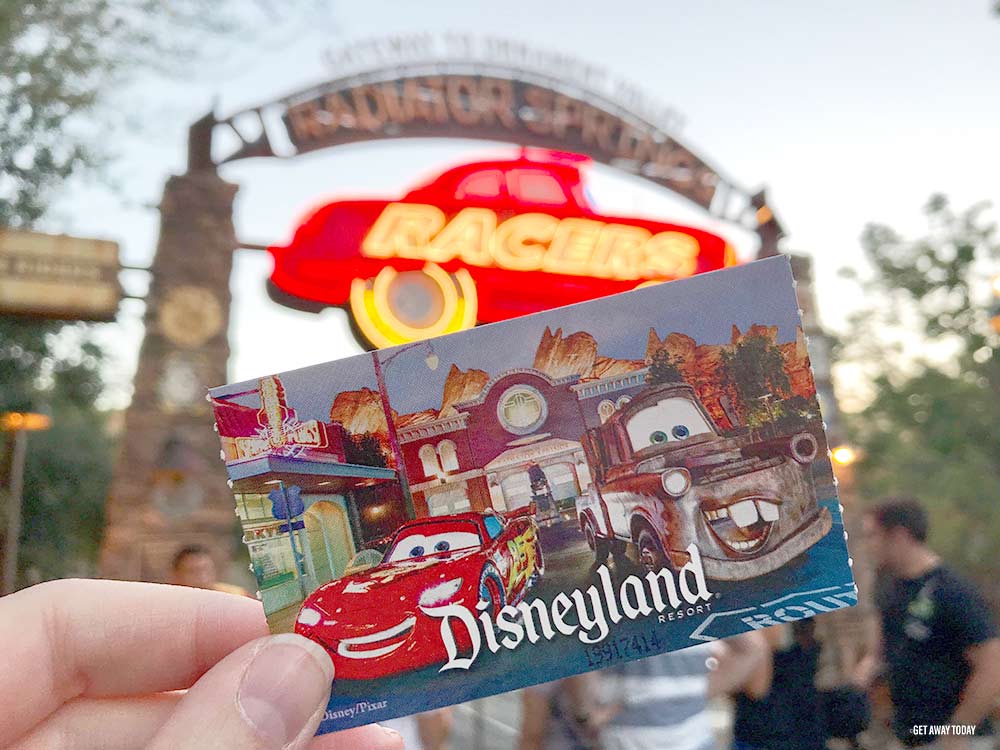 Who should get 1-Day Disneyland Passes?
Because there are no discounts available for 1-Day Disneyland passes, and peak season prices can be quite high, we tend to steer guests away from purchasing a 1-day ticket. Not only is it not the best value but, more than anything, one day is just not enough to experience everything that there is to do at the Disneyland Resort, even if you stick to a single park.
The only time we recommend a 1-Day ticket is if you truly only have one day you can spend at Disneyland. For example, if you are in town for a wedding and are just trying to get a little Disney fix, a 1-Day ticket could be for you. With just one day, we recommend upgrading to the MaxPass, which you can purchase as part of your ticket when you buy. You can also add MaxPass once you're already in the Resort if you decide you do want to take advantage of its services.

Multi-Day Disneyland Passes
Multi-Day Disneyland Passes are available in two to five day increments only. They can be purchased as 1-Park per Day or Park Hoppers. As far as multi-day tickets go, the longer the ticket length, the less you pay per day. If you have time for a 5-Day ticket, that's always our top recommendation. We feel like it gives you the most flexibility and is the best value.
Additionally, any 3-Day or longer Disneyland ticket, both 1-Park per Day and Park Hopper, come with the added perk of a Magic Morning. Magic Morning allows you to get into Disneyland Park (not Disney California Adventure Park) an hour before it opens to the general public on select days. Magic Morning is normally available on Tuesday, Thursday and Saturday, but we always suggest checking the official Disneyland calendar before going to make sure nothing has changed.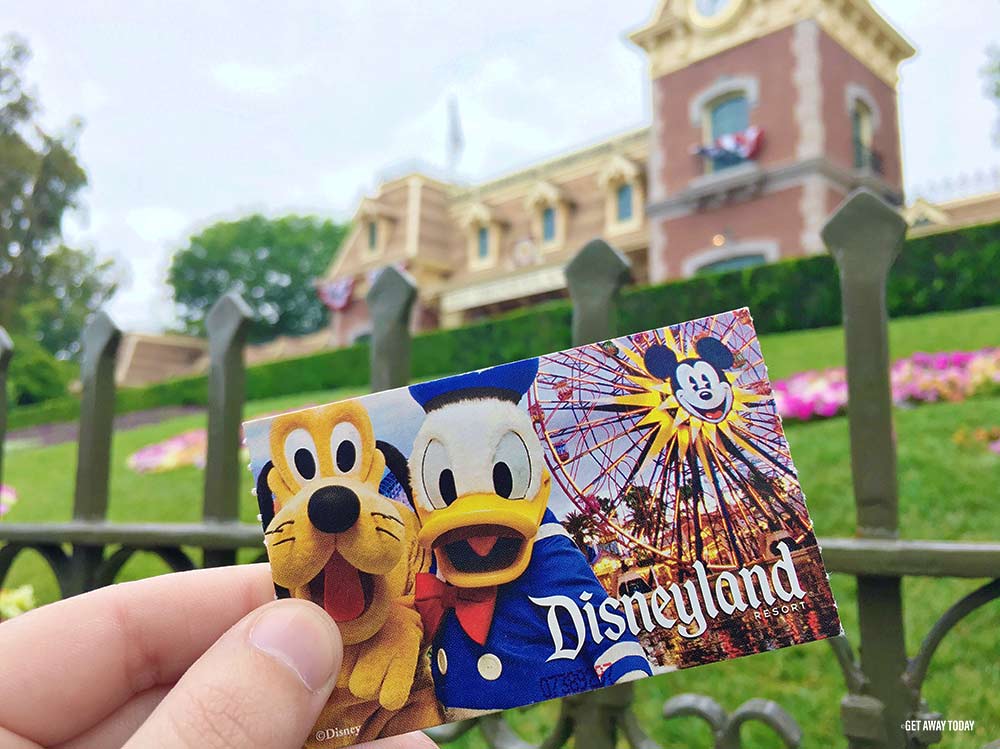 Who should purchase a multi-day Disneyland ticket?
Multi-day tickets are the right choice for most families or friends who are going once, or even twice per year. Our most popular ticket is the 3-Day Park Hopper. Most people feel like that's enough time to spend one full day in each park, plus split your third day between the two parks. It's also incredibly easy and popular to hop to another park for nighttime entertainment. Because there are no blackout dates or peak season dates on multi-day tickets, it's oftentimes much more cost effective to buy multi-day tickets for each of your trips for up to two (or even three) trips per year if you'll be visiting during peak travel times.
You may have noticed that the only multi-day ticket that does not come with a Magic Morning is the 2-day ticket. We still recommend the 2-day ticket, but only for those with limited time or on a very strict budget. As of 2020, a 1-day Park Hopper during peak season is $209. But, a 2-day 1-Park per Day ticket with Get Away Today is just $223 - only $14 more for a whole extra day. So, if you're short on cash and time, a 2-day 1-Park per Day ticket is your answer.

Annual Disneyland Passes
There are a wide range of Annual Passes available. Most have different restrictions, so you'll need to make sure you're aware of what those restrictions are before purchasing a Disneyland Annual Pass. You can view all the blackout information on the Disneyland website before purchasing an Annual Pass. Here is a quick overview of each of these Annual Disneyland Passes:
Southern California Select
In order to qualify for this Annual Pass, you MUST be a Southern California resident in zip codes 90000-93599. Although the least expensive of the Annual Pass options offered by Disney, it has the most restrictions. It has the highest number of blackout dates, including most weekends. There are some days where you'll be able to visit one park, but not the other. This pass is best for locals who have flexibility during the week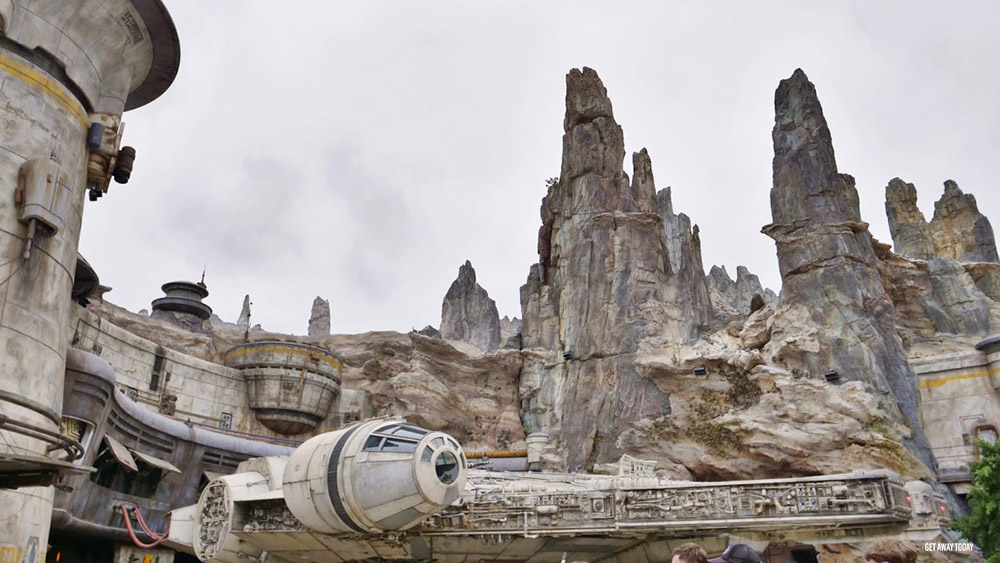 Disney Flex Passport
In 2019, Disney announced a brand new type of Annual Pass: the Disney Flex Passport. It's the most affordable of the Annual Disneyland Passes that are available to the public. It has very limited availability, however, you can make reservations to enter the parks for certain dates up to 30 days in advance. There are quite a few restrictions with this type of pass, so we recommend this type of Annual Pass for those who can make last minute trips, or who tend to visit the Parks on weekdays. This Annual Pass also comes with up to a 10% discount on select dining and merchandise.
Disney Deluxe Passport
The next level of Annual Disneyland Passes is the Disney Deluxe Passport, which includes more standard available dates, but does not allow users to make reservations for theme parks. It's very straight forward. If the calendar shows availability for the park on the day you'd like to go, you can go. If it doesn't, you can't. This pass includes admission for most weekdays, and most weekends not including peak travel (such as summer months) or holiday times. It also includes up to 15% discounts on select dining and merchandise.
Disney Signature Passport
The Disney Signature Passport allows you admission to one or both theme parks almost every day of the year - including weekends, minus a few peak travel times. The week of Christmas and New Year are almost always blocked out, but the remainder of the year is pretty open. It's a good option for locals or those who are able to visit regularly. You would likely need to visit 3-4 times per year during peak season times to make this pass worth the money. However, it also comes with free parking, up to 15% off select dining and up to 20% off select merchandise.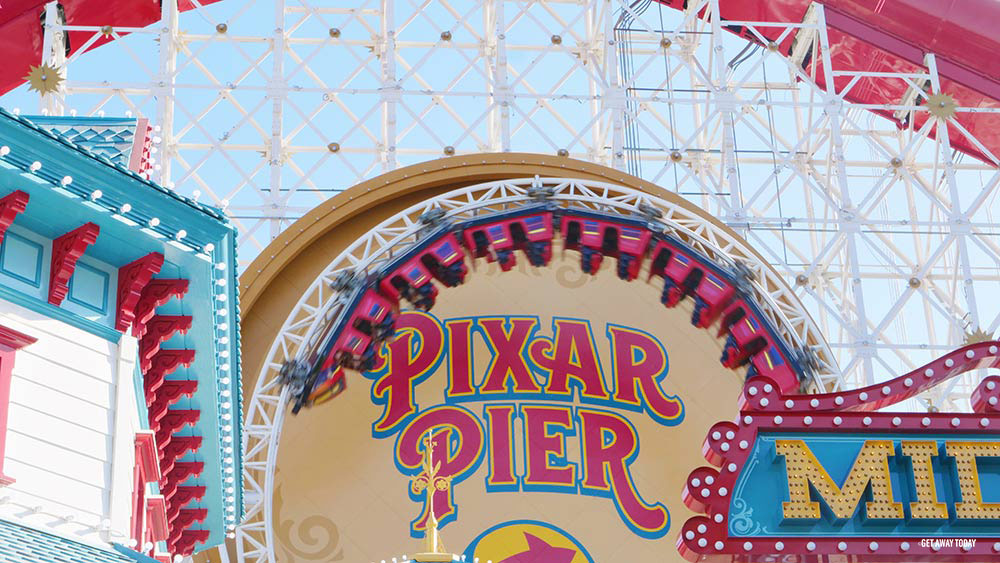 Disney Signature Plus Passport
This is the Disneyland Pass of all Disneyland Passes. It allows you admission into both theme parks any day of the year without blackout dates. Like the Signature Passport, you also get free parking, up to 15% off select dining and up to 20% off select merchandise. Not only does this pass give you admission each day of the year, it already includes the MaxPass feature.
This pass is best for those who live locally, or are able to visit 3 - 4 or more times per year during peak season times.

Disneyland Passes with MaxPass
Virtually any of the Disneyland passes we've discussed can be upgraded to include MaxPass, excluding the Disney Signature Plus Passport, which already includes it. You can add MaxPass to your Annual Pass for a flat rate of $125, regardless of how many days are left on your Annual Pass.
If you are purchasing 1- to 5-Day Disneyland passes, you can add MaxPass for $20 per ticket, per day. This can be done when you purchase your tickets, or on a day-by-day basis when you enter the park for the day. Keep in mind, if you are purchasing a 3-day ticket with MaxPass from Get Away Today, you'll need to purchase MaxPass for all three days. If you don't want to pay for MaxPass each day, just purchase a standard 1-Park per Day or Park Hopper ticket, and add MaxPass when you arrive.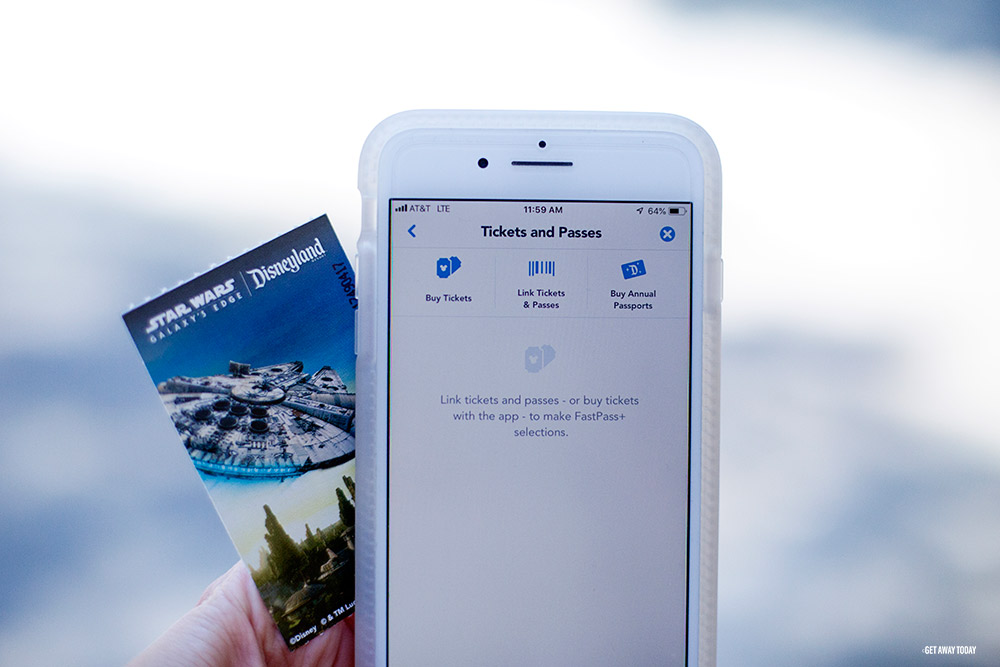 Where to get your Disneyland Passes
If you are only doing one day at Disneyland, whether it's 1-Park per Day or a Park Hopper, the only place you are able to get your Disneyland passes is directly through Disney. We recommend purchasing through the official Disneyland app, because then your ticket is already loaded into the app and ready for a fun day at the Happiest Place on Earth.
If you are doing anything other than a 1-day ticket, we recommend buying through Get Away Today. You'll save money on your tickets, have access to our customer service and get our extra freebies like Southern California coupons that you can use on your vacation.
Annual Passes may only be purchased directly through Disney, however, we have a work around that can actually save you money on Disneyland Annual Passes. Here's the trick. Buy your multi-day tickets with Get Away Today before your vacation and upgrade your ticket to an Annual Pass while you're on your vacation! Here's why:
Although you're not paying full price for your Disneyland tickets, you'll get the full value of the Disneyland ticket applied to your Annual Pass.
No blackout dates! If you're traveling during a time that would normally be blocked out during the Annual Pass you are upgrading to, wait until the last day of your vacation to upgrade your ticket - and be sure to enter a park before upgrading. You'll be given a ticket equal to what you purchased (1-Park per Day or Park Hopper) to use that day so that you don't lose a day of theme park admission.
You'll still get to use Magic Morning if you've purchased a 3-Day or longer ticket! This is a big one because Annual Passholders do not receive any Magic Morning perks. Just make sure you use your Magic Morning before upgrading your ticket to an Annual Pass; otherwise, you'll lose the Magic Morning benefit.
You can use your Annual Pass discounts AND get your Get Away Today coupons (for dining, shopping and entertainment) as well. As soon as your ticket is upgraded to an Annual Pass, you can begin using your annual pass discounts. You'll typically only want to upgrade early in your vacation if you've already used your Magic Morning and the remainder of your vacation dates are available for the Annual Pass you are upgrading to.
Buying your Disneyland Passes
Whether you're going for a quick weekend getaway, are taking a week long family vacation, or even contemplating becoming an Annual Passholder, we'd love to help! You can find all of our Disneyland passes online. Or, you can call our agents for personal assistance at 855-GET-AWAY. No matter how you book your tickets with Get Away Today, we'll make sure you get the best deal and the highest level of service.