The Disneyland® Resort is famously called "The Happiest Place on Earth" and it's no surprise as to why. With thrilling attractions, dazzling entertainment and magic found around every corner, you and your family will create memories to last a lifetime. To ensure your vacation is everything you've dreamed of, we've created a Disneyland® vacation planner just for you. This guide will help you find everything from detailed travel itineraries to our top Disneyland® tips. So, put on your Mickey Ears and let's get started!
Ready to go? Feel free to download our Disneyland® vacation planner PDF for an easy to use, printable guide filled with all the information we have listed below.
We're a company that believes great vacations don't have to cost a fortune. That's why we provide our guests with flexible payment options, discount tickets and hotel specials to help you save the most on your next Disneyland® vacation. With hard work, dedication and a little bit of magic, we've become one of the world's leading and most trusted providers of Disney and family vacations.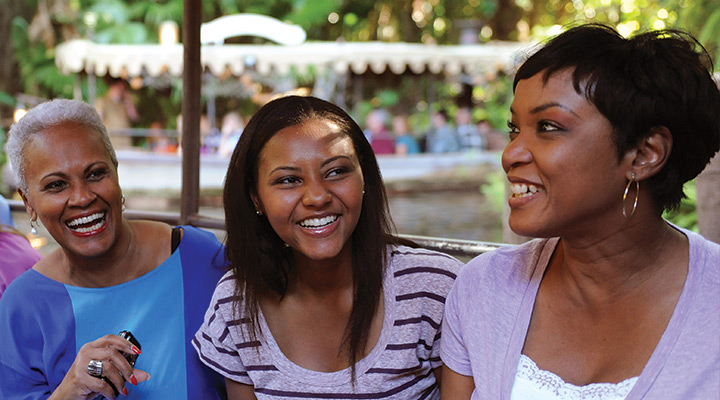 Customer Service:
When you book with Get Away Today, you become a member of our extended family. Because of this, we'll treat your vacation like it's one of our own. We pride ourselves on our award-winning customer service and expertise. So, when you book with us, the only thing you'll need to worry about is how many churros you're going to eat. We promise that we'll take care of the rest, guaranteed.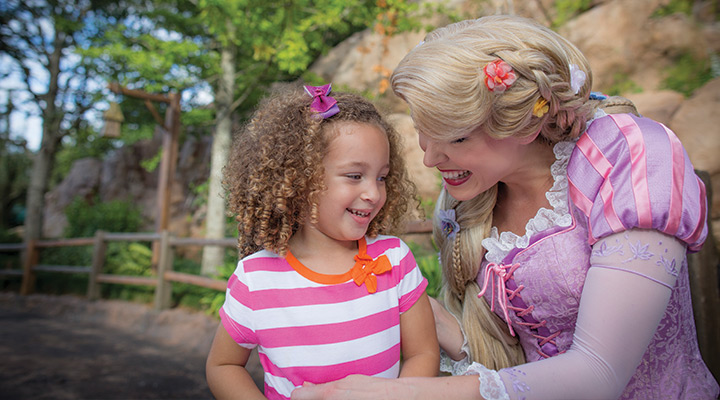 Pre-Arrival & Welcome Check-ins:
At Get Away Today, we don't just talk the talk, we walk it too. That's why we'll contact you before your vacation and after you check-in. We want to make sure your vacation is everything you dreamed it would be. If it's not, we'll do everything we can to make it right.
Vacations = Donations:
We believe in making the world a better place, which is why we started our Vacations = Donations program. Every time you book through Get Away Today, we'll donate a portion back to charitable organizations in your area. So far, over $4 million has been donated to The Children's Miracle Network Hospitals, school district foundations and local charities.
If you want even more reasons, check out our About Us Page to learn what Get Away Today is all about. (Spoiler - we are here to help you have the most magical Disneyland® vacation at the lowest price!)
In our Disneyland® vacation planner, you'll be able to find all of the resources you need to make your next Disneyland® trip the best one yet. Explore topics like "How to Save Money at Disneyland," "Top Disneyland® Tips" and more. After you're done, you're sure to be a Disneyland® expert!
With so much to see and do at the Disneyland® Resort, you won't want to miss out on any of the fun! Luckily, we overview our top Disneyland® tips to help you save both time and money. Learn more about features like Magic Morning, FastPass, MaxPass, Mobile Ordering and the Disneyland® App.
Magic Morning
Our 3-Day and longer DISNEYLAND® Resort tickets include one Magic Morning early entry. With a Magic Morning, you'll be able to get into DISNEYLAND® Park one hour early on select Tuesdays, Thursdays and Saturdays. During that extra hour, you'll be able to ride some of the most popular attractions without a long wait. We recommend checking the official DISNEYLAND® Resort calendar before you travel to see what day and time you can use your Magic Morning. So, the next time you visit DISNEYLAND®, be sure to wake up early to beat the crowds!
FastPass
One of our top DISNEYLAND® tips is to take advantage of the Disney FastPass Service. FastPass selections are completely free and allow you to virtually save your place in line at select attractions and provide reserved viewing areas for entertainment. This means that you'll be able to explore and enjoy the magic of the DISNEYLAND® Resort, instead of waiting in long lines. You can obtain a FastPass for the following attractions and entertainment:
MaxPass
If you like using the Disney FastPass Service, you're going to love Disney's MaxPass! MaxPass is a $20 per person, per day add-on to your DISNEYLAND® ticket. With MaxPass, you can reserve and redeem digital FastPass selections directly from your smartphone through the DISNEYLAND® app. MaxPass also includes Disney PhotoPass, which allows you to download and save all of your PhotoPass images captured throughout the day. Instead of having to obtain a physical FastPass distribution ticket, MaxPass allows you to do everything from your mobile device – saving you more time than ever before. To us, MaxPass is worth every penny and is a must for every DISNEYLAND® vacation!
Mobile Ordering
Mobile Ordering is one of our top time-saving tips when visiting the DISNEYLAND® Resort. Instead of waiting in line to order your food, you'll be able to order, pay and pick up delicious meals directly from your phone. The best part? It's completely free to use!
Rider Switch Service
If you're traveling with children or toddlers who don't meet certain height requirements for attractions, or they simply don't want to ride, then Rider Switch is a great service for you. With Rider Switch, one supervising guest (must be 14 years or older) can wait with non-riders, while the other members of their party enjoy the attraction. Once they get off the attraction, they can switch roles with the supervising guest. This way, the supervising guest can experience the attraction without having to wait in the regular queue again.
DISNEYLAND® App
The DISNEYLAND® app is your go-to resource for all of your DISNEYLAND® needs. With the DISNEYLAND® app, you'll be able to check Park hours, entertainment showtimes, use Mobile Ordering, purchase MaxPass and so much more. Below are just a few of our favorite features within the DISNEYLAND® app:
These are just a few of our top Disneyland® tips. However, for more of our favorites, feel free to visit our blog - Packed with Fun.
Planning your trip is almost just as important as the vacation itself. Luckily, you can save both time and money by reviewing all of our pre-planning tips. Check out our crowd calendar, sample vacation itineraries, PDF Disneyland® vacation planner and vacation surprise ideas. By the time you're done, you'll be a Disneyland® expert!
The Disneyland® Resort is filled with delicious restaurants and unique shopping around every corner, which means that things can start to add up fast. Luckily, there are so many ways to save while visiting The Happiest Place on Earth. Keep reading to learn our top money saving tips.
Buy Tickets in Advance
By purchasing your DISNEYLAND® tickets in advance, you can save both time and money on your next vacation. Our tickets allow you to go straight to the gate, which means you never have to wait in long will-call or ticket purchase lines. Plus, you're always guaranteed the best price on your DISNEYLAND® tickets. What more could you ask for?
Bring Your Own Snacks
While DISNEYLAND® is known for its mouth-watering treats and eats, it can get expensive to eat out for every meal. Because of this, we'd suggest bringing your own snacks and pre-made food items into the DISNEYLAND® Resort. This way, you never have to worry about overspending while you're at the Parks. However, we'd recommend saving a couple of dollars to treat yourself to a delicious Dole Whip. You deserve it!
Free Hotel Amenities
As a Get Away Today guest, you'll get access to exclusive hotel deals and amenities. By choosing a hotel that offers free parking, free daily breakfast buffets and even free nights, you can save hundreds on your next vacation to the DISNEYLAND® Resort.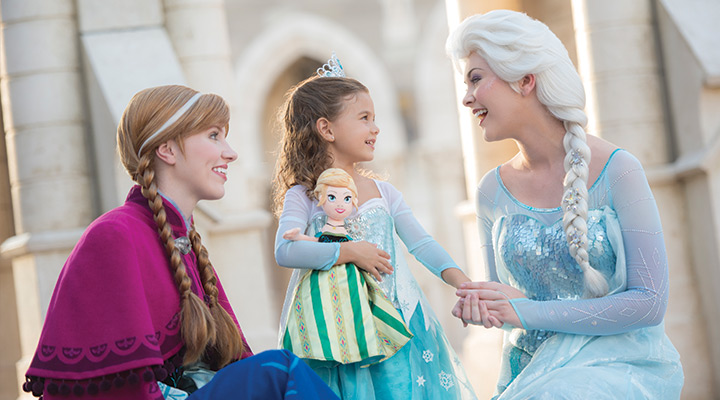 Pre-purchase Souvenirs
While the newest pair of Minnie Ears might be tempting to buy, it's easy to start purchasing things you don't actually need when you're at the DISNEYLAND® Resort. Luckily, stores like Target, Walmart or Amazon offer similar toys, apparel and accessories for about half the price. Not only will you save money, but you'll be able to spend your cash on special experiences like Character Dining or a dinner at the Blue Bayou.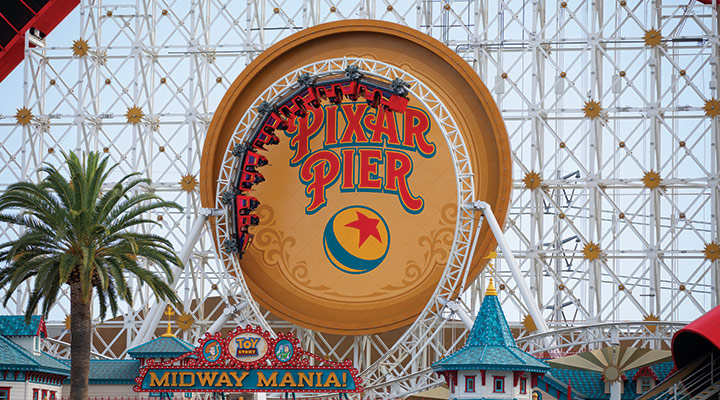 Free Water
It's important to stay hydrated while you're exploring everything the Resort has to offer – especially on hot, summer days. Fortunately, you can get a free cup of ice water at any quick-service restaurant in DISNEYLAND® Park or DISNEYLAND® California Adventure Park. There's no limit on how many you can get, so be sure to drink up!
If there's one thing we know, it's that Disneyland® knows how to throw a party! The Disneyland® Resort is home to a variety of festivals and holiday celebrations, which means that your vacation gets a little more magical when you visit during these exciting events.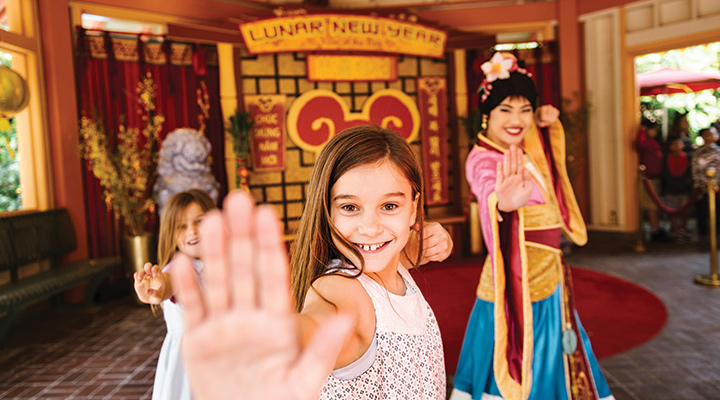 Lunar New Year
For a limited time in January and February, guests can ring in the Lunar New Year at the DISNEYLAND® Resort. Enjoy brand-new entertainment, traditional and rare character appearances by Mulan and Mushu in a celebration of Asian cultures.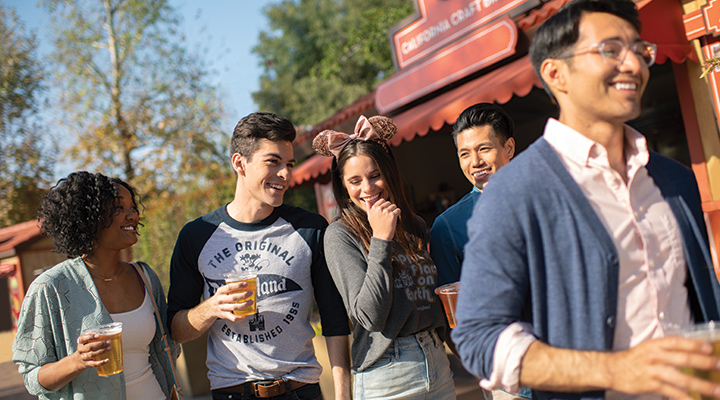 Food & Wine Festival
The Food & Wine Festival has quickly become one of the most popular events at the DISNEYLAND® Resort and it's no surprise as to why. During select dates in March and April, guests can indulge in a variety of California-inspired cuisines and beverages at kiosks located throughout DISNEY CALIFORNIA ADVENTURE® Park. Plus, enjoy culinary demonstrations, live entertainment and fun for the entire family.
Halloween Time at the DISNEYLAND® Resort
Every September and October, the most spook-tacular time of year makes its way to the DISNEYLAND® Resort. During this not-so-spooky celebration, guests can experience limited-time ride-overlays, festive décor and delectable treats. For even more frightful fun, be sure to purchase a ticket to the all-new Oogie Boogie Bash. This exclusive nighttime event offers trick-or-treating, entertainment and villainous meet and greets. You can purchase tickets to the Oogie Boogie Bash on Disneyland's official website.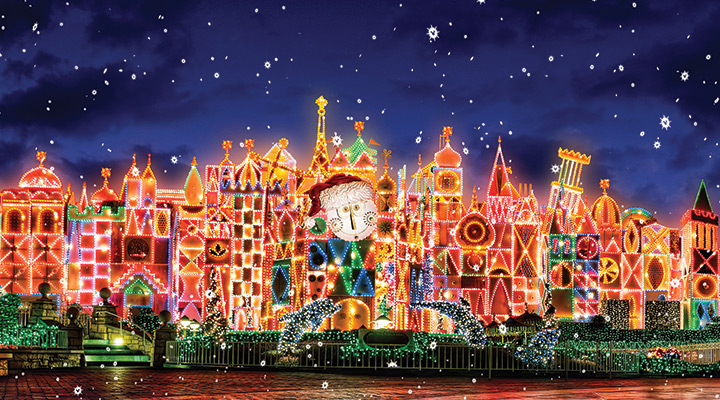 Holidays at the DISNEYLAND® Resort
The "most wonderful time of year" takes over the DISNEYLAND® Resort from mid-November to early-January. During Holidays at the DISNEYLAND® Resort, guests can experience joyful entertainment, exclusive décor, festive ride-overlays and limited-time treats.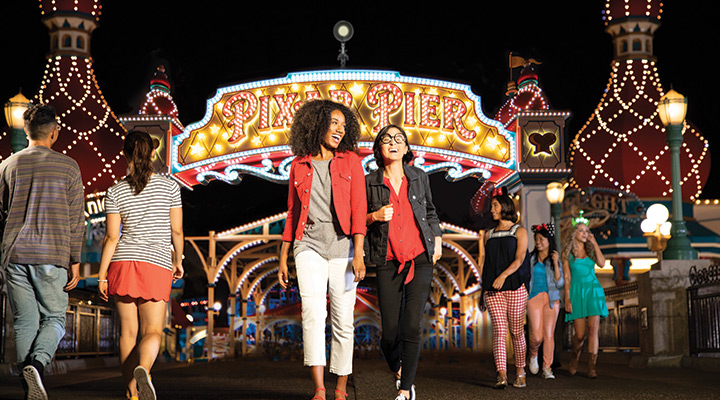 DISNEYLAND® After Dark Events
A few times every year, DISNEYLAND® will put on DISNEYLAND® After Dark Events. These separate-ticketed nighttime events allow guests to experience the Parks after they close. These events are typically themed, which makes for a fun night enjoying specialty entertainment, attractions, merchandise and more. Some past DISNEYLAND® After Dark Events include Heroes Assemble, 90's Nite, Sweethearts' Nite, Star Wars Nite and Throwback Nite.
Book early for the best availability
Purchase admission to separate-ticketed events as soon as they go on sale (e.g. Oogie Boogie Bash and

Disneyland

® After Dark Events)
Try as many specialty food items as you can – you'll thank us later
Purchase MaxPass for busier park days
Take advantage of Mobile Ordering to avoid long lines
While you're packing your sneakers and sunscreen, it's important to know what you can and can't bring into Disneyland® before you go. Knowing Disneyland's policies beforehand will allow you to experience the magic without any last-minute surprises.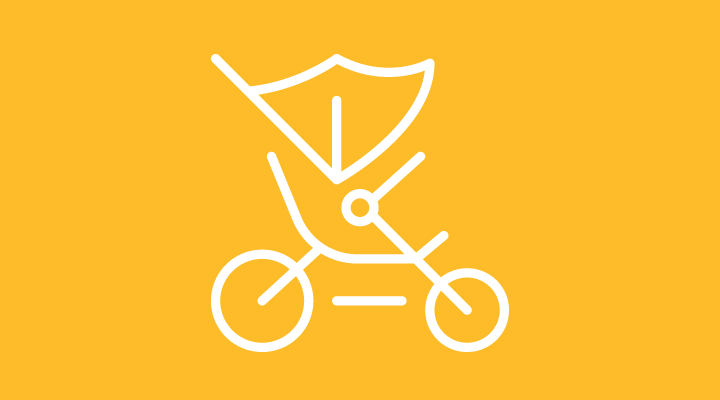 Strollers
Your future Cast Members are going to need a mode of transportation while exploring the DISNEYLAND® Resort, which is why it's 100% okay to bring a stroller into DISNEYLAND®. Just be aware that strollers must be no larger than 31" (79 cm) wide and 52" (132 cm) long. If your stroller is bigger than these dimensions, you can always rent a single or double stroller at DISNEYLAND®.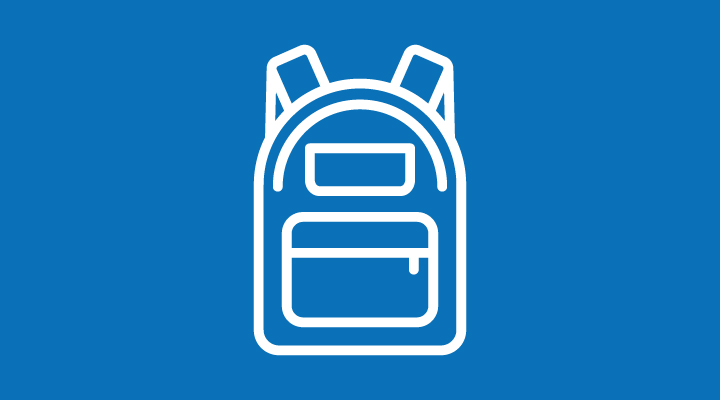 Backpacks
Purses, bags and backpacks are all allowed at the DISNEYLAND® Resort. Just be aware that your bag will be searched as you enter security, so be sure to have it ready to go to make your experience as smooth as possible. While your bag can be taken on every single ride at the Resort, locker rentals are available for an additional cost.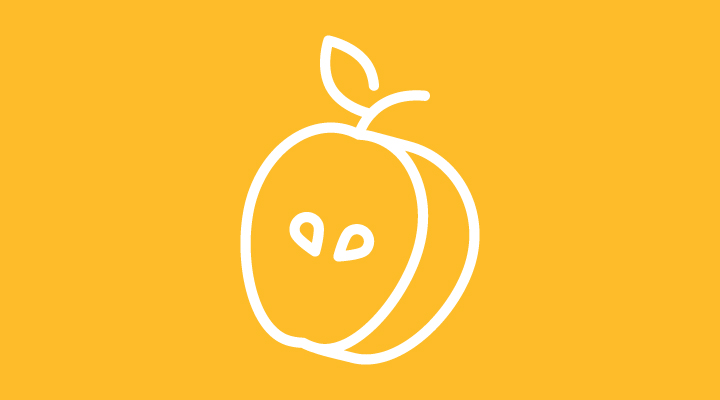 Food and Drink
You'll need to keep your energy up throughout the day, so feel free to pack those fruit snacks, water bottles and sandwiches into your backpack. Bringing your own food and drink will save you time and money on your next vacation to the DISNEYLAND® Resort!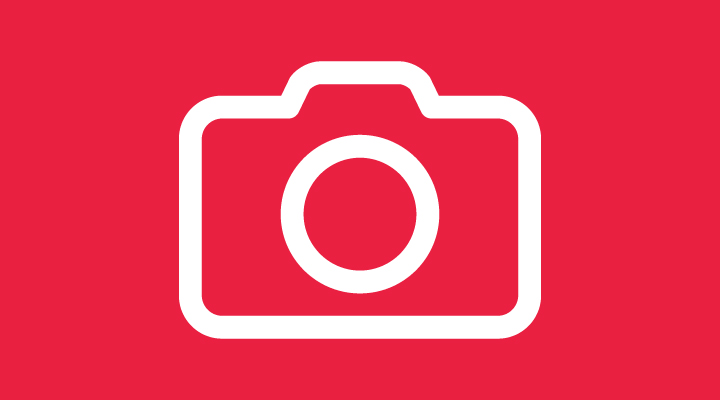 Cameras
What's a trip to The Happiest Place on Earth without memorable photos? Anything from a Polaroid to a DSLR camera is allowed at the DISNEYLAND® Resort. However, just know that you can't bring in a large, professional camera used for TV or movies.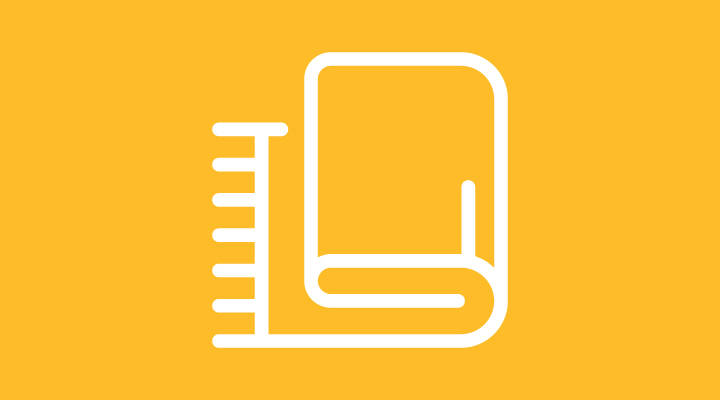 Blankets
While California is known for being warm and sunny all-year-round, some nights can get a little chilly. Because of this, we recommend bringing blankets with you to snuggle up and enjoy the fireworks.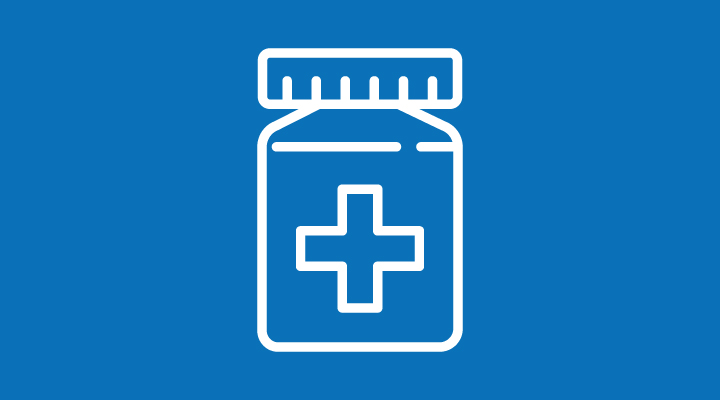 Medication and Dietary Needs
DISNEYLAND® wants everyone to have a comfortable and safe trip. Because of this, any medications, special foods or liquids are allowed in. Just inform a security Cast Member and they'll be able to make the exceptions you need for a healthy visit.
Here are just a few other items you can bring into Disneyland:
Contained Ice
Service Animals (Dog or Miniature Horse)
Makeup/Toiletries
Glow Sticks
Battery Packs
Portable Mini Fan
Umbrella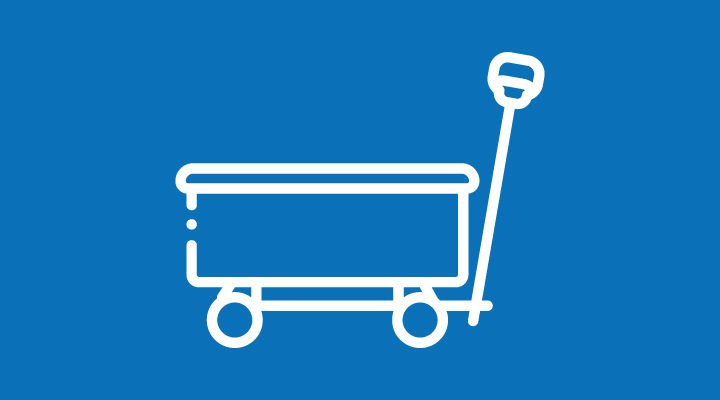 Wagons
Due to Disneyland's most recent stroller policy, all push, pull and stroller-style wagons (e.g. Keenz) are no longer allowed at the Resort.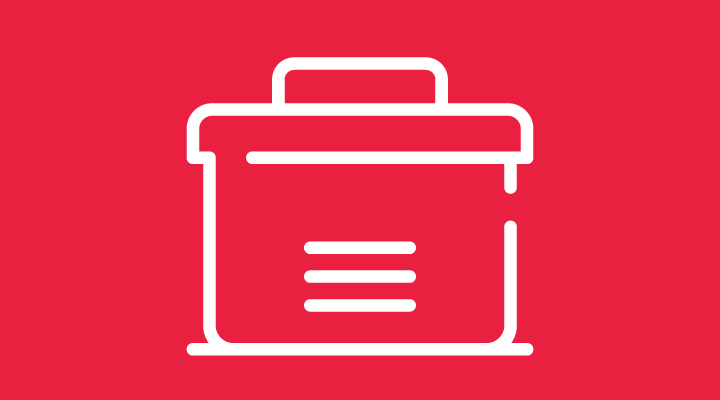 Coolers
While soft-sided coolers that are no larger than a 6-pack size are allowed in the DISNEYLAND® Resort, hard-sided coolers are not. If you have any medical or dietary needs that require a cooler, just be sure to talk to a Cast Member and they'll be able to assist you.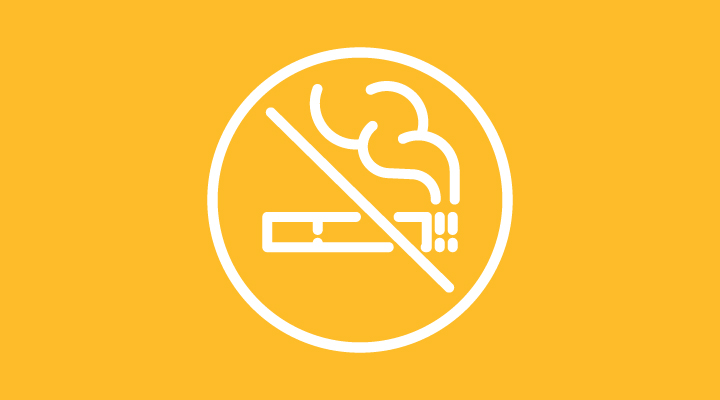 Smoking
Any form of smoking, including vaping, is not allowed at the DISNEYLAND® Resort. Designated smoking areas will be available outside and off-property. However, smoking areas at DISNEYLAND® Resort hotels can still be requested.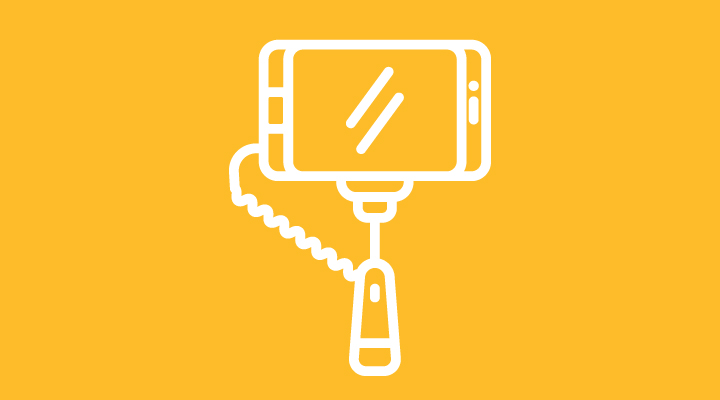 Selfie Sticks
The DISNEYLAND® Resort is filled with so many incredible photo-spots for guests to enjoy. However, you're going to have to take your picture without the help of a selfie stick. Because these devices have been banned from the DISNEYLAND® Resort, we recommend finding a friend or a PhotoPass Cast Member to help you take your Instagram-worthy photos.
Loose Ice
No loose ice or dry ice is permitted in the DISNEYLAND® Resort. Instead, we'd suggest using a reusable ice pack to keep things cool.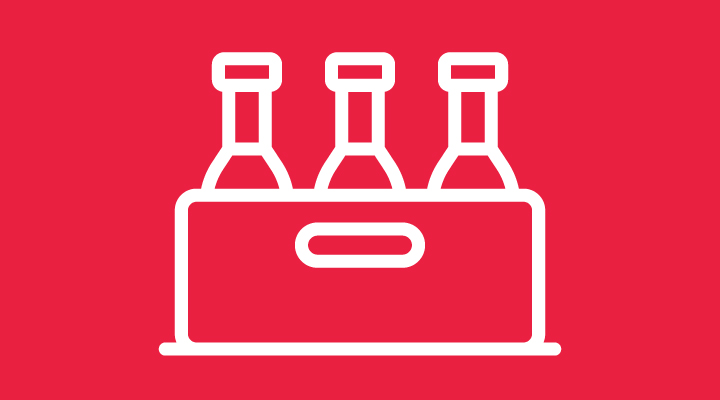 Glass Containers and Alcohol
Both glass containers and outside alcoholic beverages are not allowed within the Resort. However, if you're looking for a place to drink, both DISNEY CALIFORNIA ADVENTURE® Park and DISNEYLAND® Park (Oga's Cantina) have delicious and unique alcoholic beverages for you to enjoy.
Some other items you can't bring into Disneyland:
Suitcases
Folding Chairs
Masks/Adult Costumes
Skateboards/Heelys
Wrapped Gifts
Speakers
Pepper Spray
Weapons or Items Resembling Weapons
Matches/Lighters
Shopping Baskets
For a complete list of rules and guidelines at the Disneyland® Resort, we'd recommend visiting Disneyland's official website and reading our blog post "What You Can & Can't Bring To Disneyland" before you go.