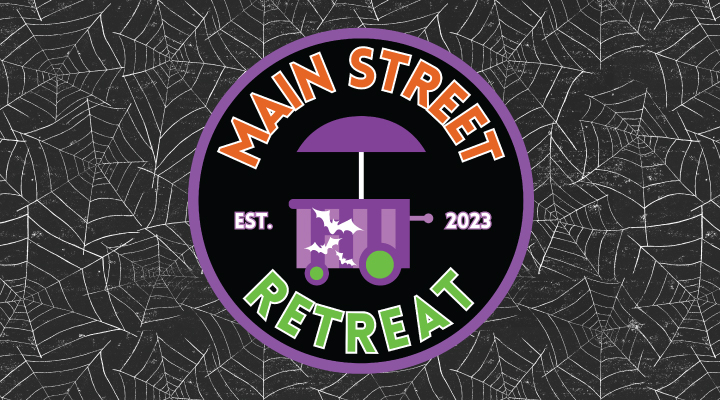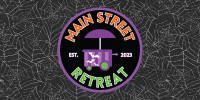 Main Street Retreat
Join Dani and Britton from @JustOffHarbor for a friend-filled weekend retreat in Anaheim from September 28 - 30, 2023. Tickets are non-refundable.More
Join Dani and Britton from @JustOffHarbor for a friend-filled weekend retreat in Anaheim from September 28 - 30, 2023. Tickets are non-refundable.
---
There are no tickets that match your current search criteria.
Details:
We are excited to invite you to join us for some Halloweentime fun at our upcoming spooktacular Main Street Retreat! Join Dani and Britton from @JustOffHarbor for a friend-filled weekend retreat in Anaheim. This event was created to help like-minded Disney enthusiasts form new friendships and enjoy a "girls weekend" style retreat at Disneyland®. The event also includes off-site meetups, and after ticket purchase you will be able to join our exclusive retreat Facebook group where you can start getting to know other retreat guests virtually before attending. Our goal is to help you leave the retreat with new lifelong friends and amazing memories! We hope you'll want to join us!
EVENT ITINERARY (subject to adjustments)
Thursday, September 28
Join us midday for an opening social full of chatting, new Disney pals and fun! At the retreat kickoff, there will be a light lunch, event orientation, opportunities to register for the (free and surprisingly competitive) Main Street Race which will take place the next day. You will also have plenty of time to meet lots of new friendly faces!
For those interested, we will be attending Oogie Boogie Bash that evening (Sept 28) with any guests who would like to purchase a separate Oogie Boogie ticket and join us. We will be providing more info on this in our Facebook group as the time gets closer and official Oogie Boogie dates are confirmed. In our private group we will be able to discuss things like group costume ideas, park meet ups during the bash, etc.
Please Note: This is an EXTRA event, not a requirement, and the rest of the retreat will include all the usual offerings and perks.
Make sure to make a park reservation for this day if you'd like to enter the parks prior to (or instead of) Oogie Boogie Bash
Friday, September 29 (Reserve Disney California Adventure® as the starting park)
Meet us bright and early at rope drop for a fun-filled day at California Adventure (DCA). The schedule for the day will be announced as the

Disneyland

® calendar is finalized, but you can plan for meetups in the park, including the much-anticipated Main Street Race on this day!
What is The Main Street Race? Race through the park in small teams to earn points, bragging rights, and prizes for participating in various attractions and discovering parts of California Adventure you may have never had the chance to explore! This event is competitive, and word on the street is that last retreat's teams may be competing for redemption--so be prepared! (But don't worry you don't HAVE to take it this seriously to have a blast playing along!)
Saturday, September 30 (Reserve Disneyland® Park as starting park)
Meet us bright and early in

Disneyland

® for rope drop! Join your new friends and explore

Disneyland

® before meeting up for an afternoon banquet in Downtown Disney, prize opportunities, the announcement of the Main Street Race winners, and the promise of a great time!
Later that evening, we will plan to return to

Disneyland

® and will have a Goodbye Meetup in the park, location TBD.
Inclusions:
INCLUDED WITH YOUR EVENT TICKET:
Access to our private Main Street Retreat Facebook group where you can meet event guests prior to attending, ask the event hosts questions, and inquire about potential roommates/travel partners.
Lanyard with event itinerary and credentials.
The ability to book your stay at The Anaheim Hotel at a discounted rate through Get Away Today
Special discount codes to some of our favorite small shops and brands, provided to you ahead of time so you can prepare for your trip!
Kickoff Event / Luncheon with new friends and SWAG from some of our favorite small shops
Fun meetups throughout the parks on our group park days!
The opportunity to participate in The Main Street Race
Closing night catered banquet and prize opportunities.
*Please note that each participant is responsible for their own hotel, park tickets, Oogie Boogie tickets (optional event) and travel accommodations.*
Redemption Instructions:
We will send you more details regarding the event as the date approaches. Please note that tickets are non-refundable.
Expert Tips: