Staying at one of the Disneyland Resort Hotels is the perfect touch for your Disneyland vacation. But which one do you choose? While we love all three, we wanted to focus this week's hotel spotlight on the Disneyland Hotel. Read on to find out why you should stay at the Disneyland Hotel.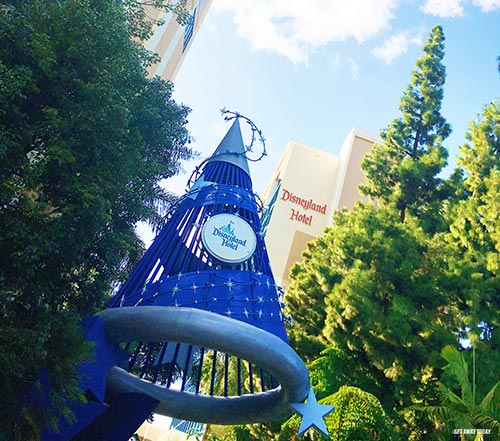 Why should I stay at the Disneyland Hotel? This is a question that we get a lot at Get Away Today. Our team recently got to stay here, so we feel well equipped to answer this question. For the best perks, it's always a great choice to stay on property at one of the Disneyland Resort Hotels. But why the Disneyland Hotel exactly? Find out why we think you would love to stay at the Disneyland Hotel below.
Why You Should Stay at the Disneyland Hotel:
Stay in the middle of the magic. The Disneyland Hotel is located at the end of Downtown Disney, making it just a hop, skip and a jump away from the Disneyland and Disney California Adventure Park gates. The location is one of the best things when you stay at the Disneyland Hotel, since you'll be close to both the park and all the fun offered in Downtown Disney. With premium view rooms available, there's a chance you'll have great views of the parks (and their firework shows) or of the amazing pools and resort area.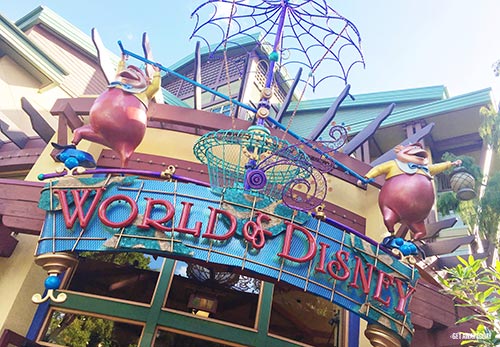 Splash around in some of the coolest pools. Speaking of amazing pools, the Disneyland Hotel has one of our favorite pool areas! When you stay at the Disneyland Hotel, you'll have access to three unique pool areas. The first includes two waterslides that are themed after the Monorail itself and reside under a vintage Disneyland sign. The nostalgia continues in the E-Ticket Pool where you'll find signs of theme park tickets from years past. Plus, D-Ticket Pool is perfect for anyone looking to swim laps. You can just imagine all the fun your family would have at any of these pool areas!
Enjoy specialty dining. There's something for everyone when it comes to dining at the Disneyland Hotel. Celebrating something special? We suggest Steakhouse 55, where you can find delicious food in an Old Hollywood setting. Or, if it's characters you're after, dine at Goofy's Kitchen. The Premium Character Dining location will let you dance around with Chef Goofy and his pals while enjoying wacky foods like peanut butter and jelly pizza.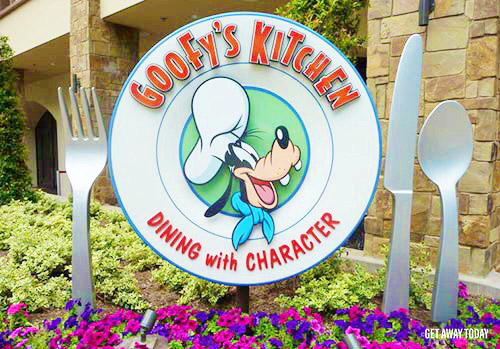 Thinking of something more casual? The Tangaroa Terrace and Trader Sam's Enchanted Tiki Bar both offer Polynesian twists on American fare and drinks. There's nothing quite like enjoying a meal under tiki torches after all. And you're only a short walk from all the dining in Downtown Disney if none of those options pique your interest.
Spend your nights below a sparkling castle. Now, you won't be sleeping under Sleeping Beauty's Castle in Disneyland, but it will be pretty close. Every room at the Disneyland Hotel offers magical headboards that will delight your whole family each night. The headboards feature an engraving of Sleeping Beauty's Castle in Disneyland that lights up at the touch of the button. It doesn't just light up though, this headboard has its own fireworks show all set to the tune of "When You Wish Upon a Star". It's an enchanting end to any night of your Disneyland vacation.
Take advantage of the perks. One of the main reasons you should stay at the Disneyland Hotel is because it's on property. The Disneyland Resort Hotels get exclusive perks like: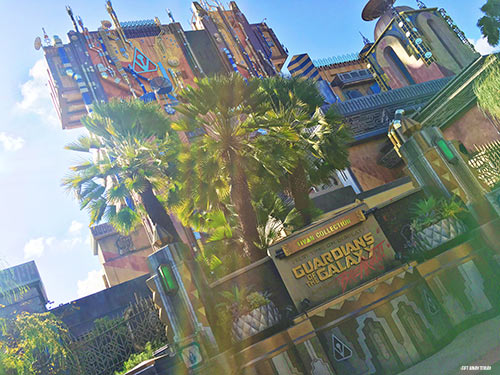 - Extra Magic Hour, which is an hour early entrance into either Disneyland or Disney California Adventure each morning of your stay (park ticket required). This is the ONLY way to get into Disney California Adventure early.
- Free room delivery for any merchandise purchased in the parks during your stay.
- Easy access to everything the Disneyland Resort has to offer, like Downtown Disney and the other Disneyland Resort Hotels.
- Key to the Magic card, which acts as your room key, charge card and parking permit.
So, why should you stay at the Disneyland Hotel? Because everything we've highlighted above and more. The Disneyland Hotel is truly a magical experience that will make your Disneyland vacation unforgettable. The best part is that you can get discounted rates when you book your stay through Get Away Today. Combine that with our discount Disneyland tickets and you'll be saving a ton on your next trip.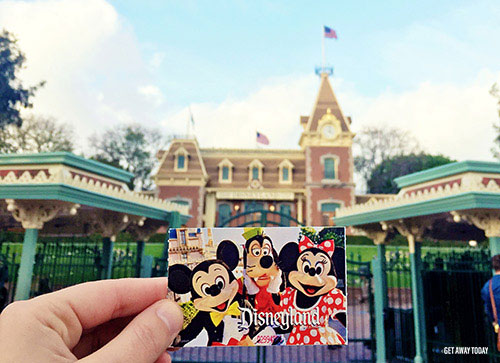 You can book any of our Disneyland packages online now. Or, if you're still asking Why should I stay at the Disneyland Hotel?, give our Disney experts a call at 855-GET AWAY and we'll help you pick the best hotel for your family.

Check out these other great articles: