A Disneyland vacation is a special occasion. There are so many opportunities to make memories with the ones you love. Kids are only young for so long and Disneyland is the perfect place to create some of the most magical moments ever. And of course, there are lots of things and experiences you can spend your money on. The big question is which experiences are really worth the extra cash, and which aren't. I'm really into paying for experiences over things, and getting the most out of those experiences. If you're celebrating something special or are just looking for some ways to make your Disneyland vacation unforgettable for the whole family, I've put together a list of three Disneyland splurges for families. These are guaranteed to take your vacation to the next level, and I'm sure you'll be glad you splurged.
Paint the Night Dining Package: The Disneyland Diamond Celebration is a once in a lifetime experience, and the Paint the Night Parade has been a true highlight. This is a revamped version of the Electric Night Parade that is bigger and brighter than anything you've ever seen before. Families have been known to line Main Street U.S.A. hours before the parade begins. When you reserve a Paint the Night Dining Package, you'll get a delicious dinner and reserved VIP viewing for the Parade. It's a win-win that everyone will love. Choose from a premium and unique dining experience at the Blue Bayou, which is a special experience in and of itself, made even more memorable with reserved parade viewing on Main Street U.S.A.. Choose from a gourmet three course prix-fixe menu for $62 per adult and $25 per child ages 3-9. Or, reserve an on-the-go dinner from Aladdin's Oasis with reserved viewing near "it's a small world." Aladdin's Oasis features three different entree choices for $23 per adult and $14 per child ages 3-9.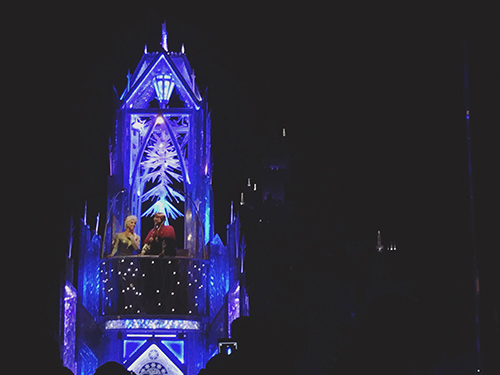 Goofy's Kitchen: No Disneyland vacation is complete without spending some time with the characters. The best way to do that is with Disney Character Dining. Not only do you get a delicious meal, you save valuable vacation time by having the characters come to you. Trust me, when you have little kids, the more lines you can avoid, the better. Goofy's Kitchen is a classic choice for a number of reasons. First, their menu has something for everyone from classic breakfast or dinner foods (depending on which meal time you choose), a full dessert bar and goofy concoctions like peanut butter & jelly pizza. Second, it is one of the more interactive Character Dining experiences. Think dancing around with pots and pans. Third, it's located inside the Disneyland Hotel, so you don't have to have a park ticket for the day you schedule your meal. You can do dinner the night you arrive or breakfast the morning you leave for a full Disney experience without "wasting" a day of your park ticket. And, fourth, they have the longest dining hours, so you have a really good chance at getting a reservation for your first choice date. You can make reservations up to 60 days in advance online or by calling 714.781.DINE (3463). If you get your tickets ahead of time with Get Away Today, our Disney Character Dining tickets already include your tax and gratuity.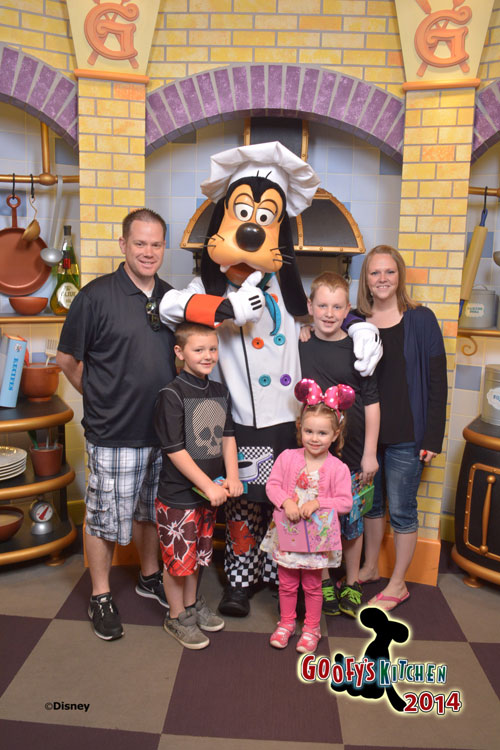 Disneyland PhotoPass Plus: Since you'll be making all kinds of memories, you'll want to preserve them. The easiest way is with the Disneyland Photo Pass Plus service. Different packages are available, including the new Photo Pass + One Day option. You can find the costs, rules and different options on Disney's website, but here are two big reasons why I love the PhotoPass+ service. First, you get everyone in the family in every photo every time. Professional photographers are stationed throughout both parks, in all of the places you'll be snapping photos anyway. Second, you get photos of your family on the attractions that would be impossible to take. It's a great and actually somewhat affordable way to get your pictures from Space Mountain, Splash Mountain, Tower of Terror, California Screamin', and Radiator Springs Racers.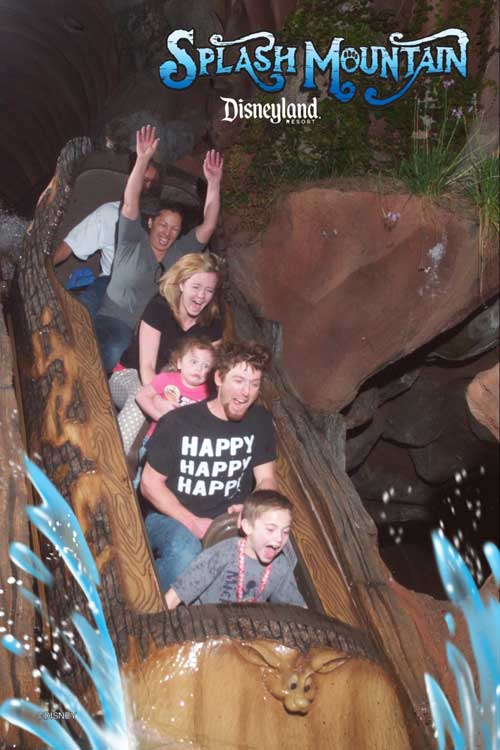 Of course, you can start splurging by booking your hotel stay at one of the Disneyland Resort Hotels where you get extra perks like Magic Morning early entry into a theme park each day of your stay, a private entrance from Disney's Grand Californian Hotel & Spa, and so much more. Or, stay off property and save a little more so you can splurge when you're in the parks. Either way, we'd love to help you save so you can splurge a little on your Disneyland vacation. Book any of our Disneyland packages online or call our agents at 855-GET-AWAY.

Check out these other great articles on ways to save on your Disneyland vacation:
5 Insider Tips to Squeeze the Most Out of Your Disney Character Dining Experience
Disneyland Tips for Your First Trip
Disneyland: Eating Out on the Cheap
Disneyland Vacation: Souvenir Surprises
How to Eat on the Cheap For Your Disneyland Vacation