If you or someone in your family has food allergies or specific dietary needs, you know how hard it can be to travel. Luckily, the Disneyland Resort regularly receives recognition and awards for being the best at accommodating any dietary needs. Today, we're excited to share our top five tips for how to eat at Disneyland with food allergies.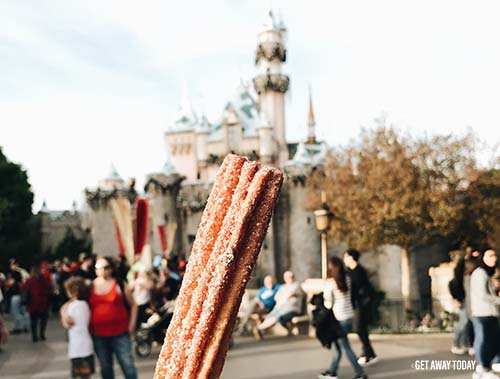 It's Food Allergy Awareness Week, and as your Disneyland experts, we thought it would be a good idea to talk about the food at Disneyland. Food at Disneyland is truly part of the experience, and the good news is that no matter what allergies or dietary restrictions you may have, you can still experience it!
The Disneyland Resort is recognized by FARE, aka, Food Allergy Research and Education as an industry leader in offering allergy friendly options. Disney's entire team is so well versed in some of the most common, and some not so common, food allergies or sensitivitites. Here is a quick list of ingredients that Disney is able to swap out or avoid all together for guests who have allergies:
Gluten or wheat
Eggs
Fish
Milk or lactose
Peanuts and other tree nuts
Shellfish
Soy
Corn
We sat down with Kayla, one of our Disneyland vacation experts who regularly talks to guests about food options at Disneyland. As a vegan herself, she is well versed in Disney's attention to dietary needs. Additionally, her sister has Celiac's Disease and her mom is lactose intolerant. Between the three of them, they are still able to go and enjoy the food at Disneyland. Check out what she had to say:
For easy reference, we've made a quick recap of our video.
5 tips to eat at Disneyland with food allergies:
1. Go to City Hall on Main Street U.S.A. and get a list of all ingredients/restaurants. Make this your first stop of your trip and keep the list with you. It's a great reference. You can even study it when you're in line for attractions.
2. Book at least one table service restaurant. Again, the food is such a part of the Disneyland experience. You'll let the restaurant know about any allergies or sensitivities when making your reservation. Then, when you check-in, the host will confirm and note any dietary needs. And finally, a chef will come to your table and discuss any needs for a third time. Talk about thorough! This means you don't have to miss any of the fun of some of the most popular Disneyland restaurants like the Blue Bayou, Goofy's Kitchen and more.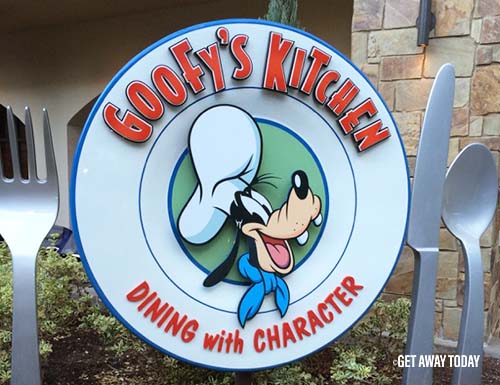 3. Ask to talk to the chef at any counter service restaurants. When you order, a chef will come out and talk to you. At that time, they can tell you exactly what is safe to eat as is, and they can go through any items that can be swapped out to become safe. Sometimes they can even whip up something special just for you. Never hesitate to ask!
4. Study the menus before you go. Planning can start well before you even go! Download the app and visit the website. There you can review all of the menus and ingredients. That will give you a really good idea of where you'll want to eat, plus it's just fun!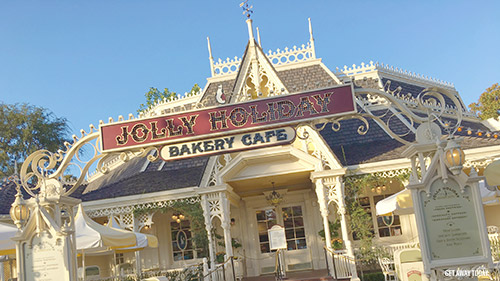 5. Bring your own snacks! Many people don't realize you can bring all of your own food and drinks into the parks. Regardless of whether or not you have dietary restrictions, it's nice to have some quick, easy snacks on-hand. The only rules are no hard-sided coolers, no glass and no alcohol. Anything else is fair game. So bring some of your favorite allergy friendly snacks or meals with you for the in-between times.
And of course, we had to share a few of our favorite treats:
Dole Whip - vegan, and free of dairy, eggs, gluten, soy
Mickey Pretzels - vegan, dairy free, nut free
Popcorn - vegan, egg free, dairy free
Churros - vegan, nut free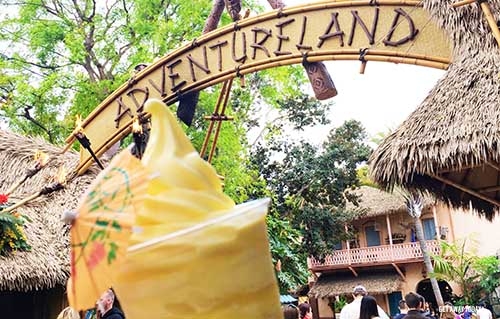 And if you'd like more information, you can read our full article about Food Allergies at Disney. There we give our best tips for Disneyland, Walt Disney World and Disney Cruise Line.
And when you're ready to book your Disneyland vacation, you can book online, or call any of our vacation specialists at 855-GET-AWAY. We would love to help you book your next vacation and are here to help every step of the way!

Check out more of our best Disneyland tips: