If you haven't ever been to Medieval Times, you'll want to consider it. And if you have been to Medieval Times, chances are things are a little bit different than the last time you visited. We have five things you didn't know about Medieval Times, whether you've been there or not.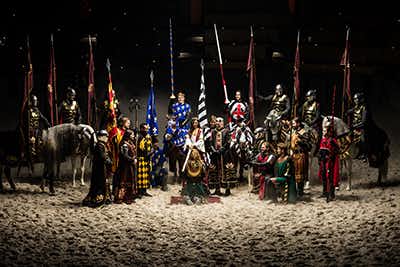 Photo Courtesy of Medieval Times
At Get Away Today we pride ourselves on being your Southern California experts. That means that our staff regularly visits the local hotels and attractions. That includes Medieval Times. Recently, Myra from Medieval Times stopped by our office to share a little bit about what's new at this dinner show that is unlike any other. We sat down with her and asked her all that there is to know. We think you'll learn a thing or two, whether or not you've been to Medieval Times:
5 Things You Didn't Know About Medieval Times
We hope you enjoyed learning about this one-of-a-kind dinner show. For easy reference, we've created an at-a-glance guide of our 5 things you didn't know about Medieval Times:
1. Where is Medieval Times?
Medieval Times
is conveniently located in Buena Park, just about 10 minutes from Disneyland. In addition to being so close to the Happiest Place on Earth, Medieval Times is open 365 days a year - including Christmas, New Year's, Mother's Day, etc. If you're looking for something unique to do on your Disneyland vacation, this is it.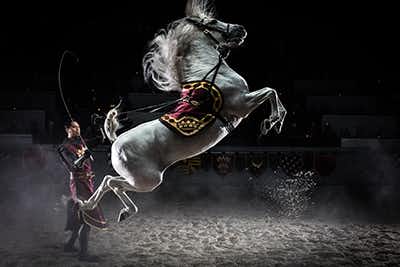 Photo Courtesy of Medieval Times
2. There's a new show!
If you've been to Medieval Times before, forget what you know about the show. For the first time in 34 years, the show features a Queen instead of a King. The show also features all new costumes, a new musical score, a new story line and so much more.
3. The music is awesome - and custom.
The new score for the new show is custom made exclusively for Medieval Times by a choral group from Kiev Ukraine. But it's more than just the music. All of the sound effects from the show are created by this choir as well. It's incredible, and when you know this little tidbit, it makes it even more spectacular when you watch the show live.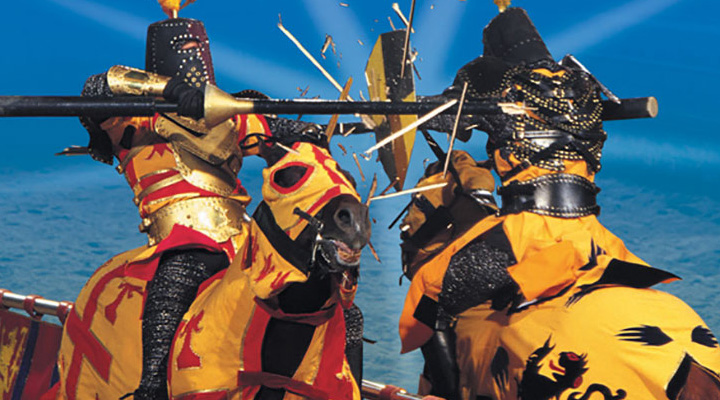 Photo Courtesy of Medieval Times
4. The food.
One of the fun features of Medieval Times is that you can eat with your hands! The traditional menu features a hearty stew, bread, meat and more. What people may not realize is that Medieval Times can cater to any dietary needs. They have vegetarian, vegan, gluten free, Kosher and other options. Just be sure to mention any dietary needs or preferences when you make your reservation.
5. The experiences.
Medieval Times is so much more than dinner and a show. You can explore the whole castle including a Museum of Torture, and the stables that house the horses that perform. It is a whole other experience being able to see these creatures up close. You'll want to allow yourself enough time to explore the additional adventures, plus enjoy the two hour show/meal experience.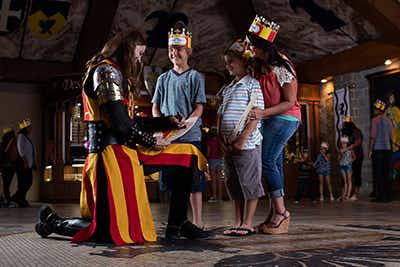 Photo Courtesy of Medieval Times
Bonus: Medieval Times is one of the only Southern California attractions that has both free parking and free WiFi.
If you'd like more information or would like to add Medieval Times to your Southern California vacation, we'd love to help. You can purchase our discount tickets online, or call our agents at 855-GET-AWAY. Either way, you won't regret visiting Medieval Times where you'll feel like you've traveled back in time.

Here are more articles you may like: