Disney Cruise Line has become a family favorite for cruise vacations. They've recently expanded their West Coast cruises and we are loving it! Why? Check out our 7 reasons to sail Disney Cruise Line on the West Coast here.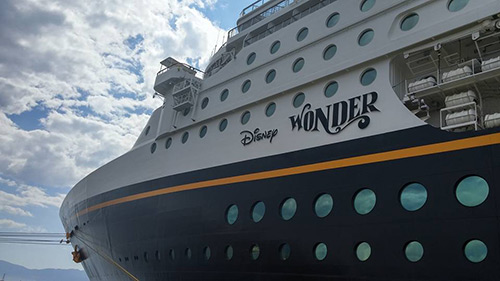 We love Disney Cruise Line at Get Away Today! They are one of the top providers for family cruises and have really become a golden standard among cruise lines. Recently, Disney Cruise Line expanded their West Coast cruise itineraries which has feeling more giddy than ever. Why? Because cruising with Disney Cruise Line on the West Coast is one of the best things since sliced bread.
To prove it, we've put together a video highlighting the 7 reasons why we love sailing Disney Cruise Line on the West Coast. Check it out below:
If you're ready to book your cruise vacation with Disney Cruise Line on the West Coast, raise your hand. If you're not raising your hand right now, let's look at the reasons why you should sail Disney Cruise Line on the West Coast again:
1. It's easy to add a Disney Cruise Line West Coast sailing to your Disneyland vacation. Getting to sail with Mickey and enjoy the Disneyland Resort? Talk about a magical land and sea vacation! We suggest scheduling your Disney Cruise to be after your Disneyland portion - that way you'll be able to spend the last part of your land and sea vacation relaxing.
2. When you sail Disney Cruise Line on the West Coast, you have a huge selection of itineraries. On top of the usual four, five and seven night sailings, there are even two and three night options. Destinations include Alaska, the Mexican Riviera, the California Coast and Baja Mexico.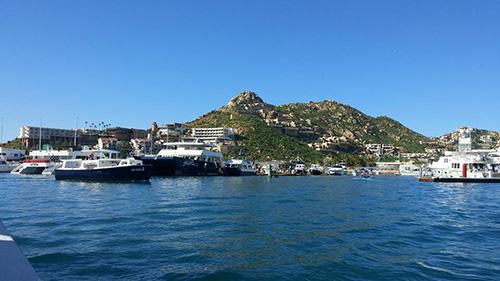 3. Most Disney Cruise Line West Coast sailings leave from San Diego, which is an easy drive-to destination for those of us nearby. Being able to drive instead of fly can help keep the cost down and allows you to have your vehicle for any pre or post-cruise fun.
4. The Disney Wonder was newly refurbished in 2016. On top of all-new decor throughout the ship and staterooms, there are now new things to experience. New entertainment includes MARVEL's Super Hero Academy, Disney Junior-themed activities, Andy's Room in the Oceaneer Club and more. Don't be surprised if you don't see your kids that much during your Disney Cruise on the West Coast.
5. There are three main dining restaurants on the Disney Wonder, including two that you can't taste on any other Disney Cruise Line ship. The first is the Animator's Palate, a favorite among all the Disney Cruise Line ships that offers great food with some theatrical display. Next is Triton's, an under the sea-themed lcoation that can only be found on the Disney Wonder. Tiana's Place was recently added in the refurbishment and is also exclusive to the Disney Wonder. You'll be able to feast on Lousiania-inspired entrees while tapping your foot to the live jazz music here.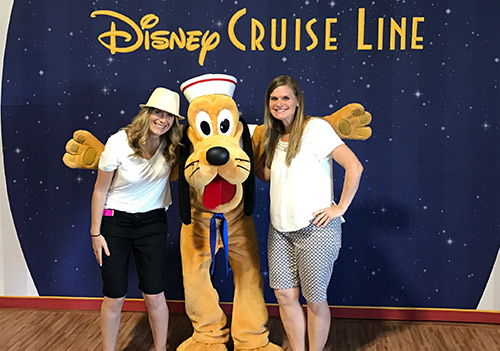 6. The entertainment on the Disney Wonder is just another perk you'll be talking about for weeks after your Disney Cruise. On top of classics like Disney Dreams and The Golden Mickeys, the Disney Wonder is the only ship to showcase Frozen - A Musical Spectacular. This Broadway-caliber show is not to be missed, making it a big reason for sailing Disney Cruise Line on the West Coast.
7. Themed party nights - need we say more? On top of the usual Formal Night, the Disney Wonder offers themed party nights like Pirate Night. You'll want to make sure you bring your pirate gear and arrrgghh ready for a buccaneer-inspired night. From character dances to fireworks over the open sea, we'd understand if you sailed Disney Cruise Line on the West Coast just for this amazing spectacular.
Now we know everyone has their hand up and is ready to sail Disney Cruise Line on the West Coast. For exclusive perks, like additional on board credits and Mickey and Minnie plushes, book with Get Away Today. We offer expert tips and the best extras out there. Plus, you can even book into 2019 - and there are West Coast sailings over Spring Break! Woohoo!
The best way to book your Disney Cruise is to talk to our experts at 877-510-2929. Call today!
Check out more Disney Cruise articles: