Traveling with food allergies can seem daunting, but traveling with food allergies at Disney doesn't have to be. We've gathered everything you need to know about eating with food allergies at Disney World, Disneyland and on Disney Cruise Line. You'll be surprised at how easy it is to handle food allergies at Disney!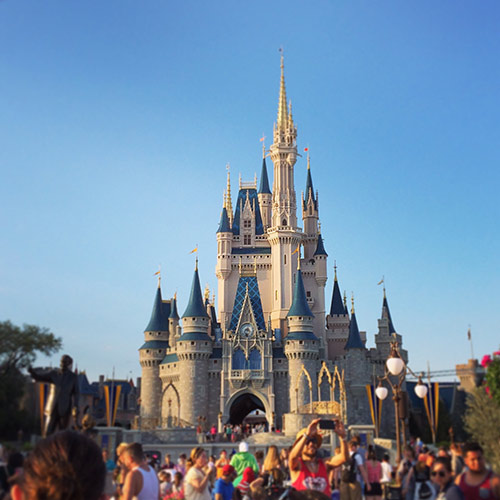 What do Disneyland, Disney World and Disney Cruise Line all have in common? Magic! No matter which Disney destination you visit, you'll be in for a treat. If you can't eat certain treats due to food allergies, your trip can be just as magical. Eating with food allergies at Disney World, Disneyland and on Disney Cruise Line can be done without much hassle at all. You may even be surprised just how accommodating Disney Parks and Disney Cruise Line are! If you're planning a trip to Disney, check out our top tips for eating with food allergies at Disney:
Food Allergies at Disney: Disneyland & Disney World
While located on opposite sides of the country, Disneyland and Disney World handle food allergies similarly. Here are our best tips for eating with food allergies at Disney World and Disneyland:
Make reservations ahead of time. If you're thinking of eating somewhere that allows reservations, like Café Orleans in Disneyland or Cinderella's Royal Table in Disney World, make those reservations ahead of time. You can make your reservation online, in either the Disneyland or Disney World app, or by calling Disney's dining number. At Disneyland, you can make dining reservations up to 60 days in advance. Over in Disney World, you can make reservations up to 180 days in advance.
Making your dining reservation as early as you can doesn't just help you dine at your favorite spot. This also allows you to note any food allergies ahead of time. That way, your server and chef will know about your food allergies before you even arrive. It's a win-win!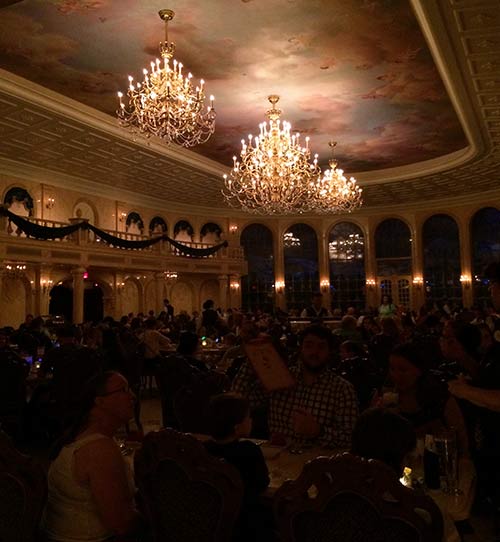 Ask to see Allergy Menus and ingredients binders at each location. If you don't make a reservation, or you're dining at a restaurant that doesn't offer reservations, don't worry. If you're at a popcorn cart or snack bar, ask to see an ingredients binder. The binder lists the ingredients for every item offered at that snack location. It's always a good thing to check if you have any nerves about eating snacks with food allergies at Disney World or Disneyland.
If you're at a quick-service or table-service restaurant, ask for the Allergy Menu. These menus are specially made to include all allergy-friendly items offered at that specific location. Disney has won FARE (Food Allergy Research and Education) Awards because of their dedication to these menus and guests with food allergies.
Talk with the chef and diet-trained Cast Members. If you've made a reservation with a food allergy noted, either the chef or a specially diet-trained Cast Member will greet you at your table. They'll then share everything that is safe for you to eat and explain if there is anything that may be safe, but does have the possibility of cross-contamination. Many times, the chefs may even be able to prepare something special if your options are limited. If you didn't make reservations or are at a quick-service location, you can still ask to see the chef about food allergies. Disney accommodates as many food allergies as it can and the Cast Members are happy to work with you!
Still bring your emergency medication and EpiPen. As anyone with food allergies knows, anaphylaxis is serious business. You want to have your medication or EpiPen available no matter what. But, it's nice to know that both Disney World and Disneyland offer spots throughout their parks where EpiPens are available. All Cast Members who work in the First Aid Centers know how to inject an EpiPen if the situation ever arises. Cast Members are also able to quickly alert their medical team if needed. We've seen doctors and trained staff arrive in less than minutes after being contacted. We hope you never have to use these services, but find it comforting that Disney is prepared for everything.
Contact the Special Diets team at Disneyland or Disney World. If there is anyone who you will be traveling with that has more than three food allergies, or there are more than three food allergies within your traveling party, you'll want to contact the Special Diets team. That's right, Disney has a Special Diets TEAM. They'll be able to contact all restaurants and even recommend snacks that will work for your dietary needs. If you're visiting Disneyland, you can email [email protected]. For those visiting Disney World, the email is [email protected]. This team is also great to contact if you have an uncommon allergy or metabolic disorder. No matter what, they'll make sure you can eat with food allergies at Disney World and Disneyland!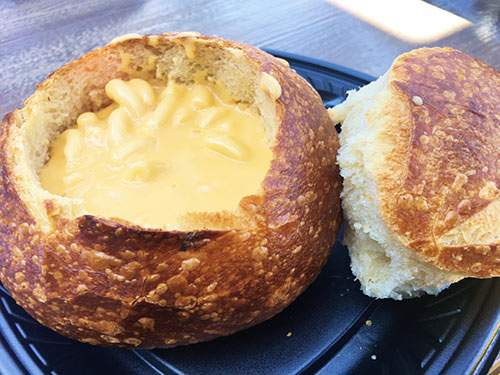 Food Allergies at Disney: Disney Cruise Line
Disney Cruise Line is just as accommodating for food allergies as Disneyland and Disney World. In fact, they may be even more so when you consider how many meals and snacks you'll be eating on your cruise. Since you're on a cruise, the tips and tricks for eating with food allergies are just a bit different. Here's what you need to know:
Let us know when you book. When you're ready to book your Disney Cruise, make sure to let our cruise agent know about your food allergy. We'll be able to add it to the reservation so that the ship will know about it ahead of time. We can always add food allergies until right before you sail, but we suggest adding it sooner rather than later.
Talk with your head server. When you cruise with Disney, you'll have the same team of servers each night – even when you change dining locations. The head server will already know your food allergies from the reservation and likely bring them up on your first night. If not, make sure to mention them again. You'll be able to confirm the allergies and go over food options for each meal. They'll also have you pick out your meal for the next morning so they'll be prepared with allergy-friendly food to start your day off right!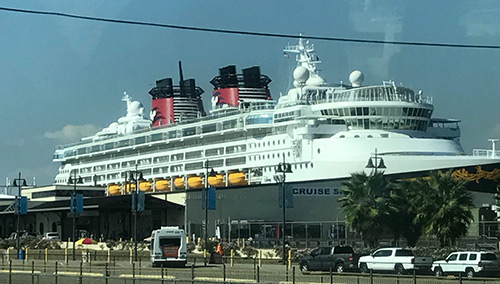 Ask the chefs at the buffets or quick service locations. Disney explains that they can only guarantee allergy-friendly food during the main dining locations and times. Any dining at the quick-service locations or buffets during the days is at your own risk. However, I've sailed with food allergies in my party before and found the chefs at these locations are just as accommodating. Just make sure to ask them before you dine and they'll provide you a few options. I've even had them go back to the kitchens and prepare something special because nothing on the buffet worked for my family member. Many of the chefs know how hard it is to travel with food allergies, either from guest or personal experience, and are more than willing to help.
Bring a few snacks for short excursion days. You are welcome to bring a few of your own snacks on board for your cruise. This is perfect for any time spent in your stateroom as well as short excursions. You won't have Disney's chefs with you on any excursion and it's easy to become hungry when you're having fun.
Remind the excursion desk if you have planned excursions with food provided. If you're planning on doing a long excursion where food is provided, remind the excursion desk about your food allergy. The chefs on board will prepare an allergy-friendly meal that you'll be able to take with you. You can still bring a few snacks, but you won't have to worry about not having an actual meal to enjoy during your six-hour or longer excursion.
Bring your emergency medication and EpiPen. Just like traveling with food allergies at Disney World or Disneyland, you'll want to have all medication and EpiPens with you. Medical staff is available during the entirety of every Disney cruise. Most Cast Members, even those not on the medical team, are also trained in injecting EpiPens. Again, we hope you never have to use these services, but it's nice to know that Disney has a plan for everything.
Consider bringing your own shampoo and conditioner or lotion if your allergen is typically present in those. Not many people think of this when getting ready for their cruise, but some allergens can be found in items like shampoo or lotion. If you are aware that your allergen is commonly contained in these, you'll want to bring your own. Disney does their best in trying to choose allergy-friendly cosmetics, but cannot guarantee they will be free of all allergens. If you are allergic to any of the products, let the staff know as soon as you can. They can remove it from your stateroom for you and make note to not refill it during the stay. Disney really does think of it all!
As you can see, eating with food allergies at Disney World, Disneyland or on Disney Cruise Line can be done. And, it can be easily compared to other vacation destinations! Disney does their best and is one of the top companies when it comes to offering alternatives for food allergies. As long as you are prepared and follow these tips, you'll be on your way to a fun allergy-friendly vacation in no time.
If you haven't booked your next Disney vacation, what are you waiting for? You can book any of our Disneyland packages or Disney World vacations online. You can also book them, as well as any Disney Cruise, by calling our experts at 855-GET-AWAY.

Check out these other great articles: