Hip, Hip, Hooray for 25 magical years at Get Away Today! 2015 is a great year of celebrations and anniversaries. Get Away Today turns 25 and Disneyland turns 60! We are going to take a look through 25 years of memories at Disneyland in celebration of Get Away Today's amazing milestone.


Since 1990, the great people at Get Away Today have helped over two million families create amazing memories at the Happiest Place on Earth. In addition, they quietly go about helping schools and not-for-profit organizations to accomplish great things within our communities.

I have so many wonderful memories of Disneyland with my family as a young boy and now as a husband and father. I choose Disneyland and Get Away Today because I know I will receive great service, an amazing value and get to enjoy our time as a family.

The experts at Get Away Today are the best partners to ensure that your Disneyland adventure is complete with all the trimmings. They create relationships with the parks and partner hotels to pass all the savings on to their customers.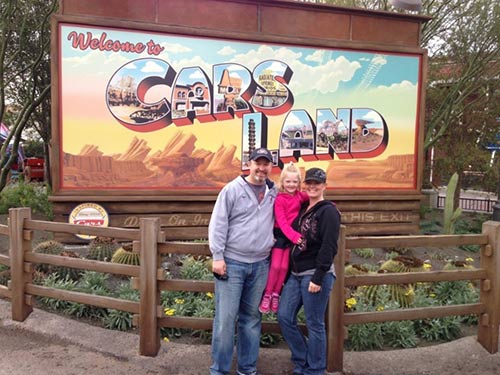 Now, let's celebrate all the magical years at Get Away Today with a look at Disneyland over the last 25 years, complete with some hidden gems.
1990 – Complete with five hotels, plans are announced for Port Disney and the DisneySea resort. Later that year the plans are scrapped, but the DisneySea concept is moved to Tokyo.

1991 – The original Motor Boat Cruise attraction is built to promote Disney's Gummi Bear TV show. The cruise closed two years later when Mickey's Toontown opened, but the dock, located near Sleeping Beauty Castle, is still intact and is a great place to eat a snack or relax.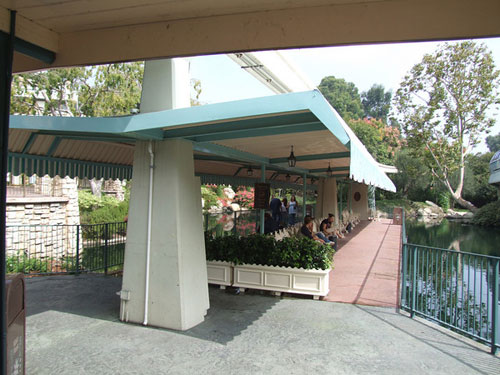 1992 – The nighttime spectacular Fantasmic! premiers. Mickey proves with the power of your own dreams, you can overcome anything.

1993 – Mickey's Toontown opens - Skip on over to the Toontown fireworks shop and push down the plunger. About every 10th time the plunger is pushed, the shop blows up, complete with smoke and sounds.

1994 - Roger Rabbit's Car Toon Spin arrives in Toontown. Join Roger and the toons as they fight the evil weasels to protect Toontown from disappearing.

1995 – A Disneyland favorite, Indiana Jones and the Temple of the Forbidden Eye opens. Did you know that there are three possible approaches to the ride? Have you seen the Fountain of Youth? The Chamber of Earthy Riches? The Observatory of the Future? Watch closely as you approach as to what path you will take, but be careful not to look directly into the eyes of Mara.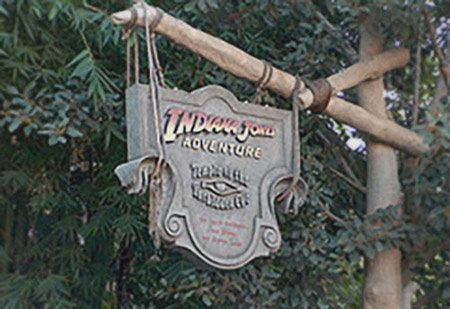 1996 – The soundtrack in Space Mountain is added into the ride to complete this thrilling experience.

1997 – Captain EO closes. Originally opened in 1992, many suggest it is one of the first and finest examples of connecting film and special effects within a theatre. Captain EO later returned to Disneyland soon after Michael Jackson's death in 2010. If you want to experience this one-of-a-kind attraction, you should hurry! it is rumored to be closing for good later this year.

1998 – Disneyland's original parking lot and campground close to make way for Disney California Adventure. The original lot featured Disney character signs to help visitors find their cars. The Indiana Jones ride took over the Eeyore parking lot. As homage to the original location, an Eeyore parking sign is hidden in the Indiana Jones ride queue behind the movie projector. Ask a cast member to see it and a flashlight will reflect the once proud parking sign.

1999 – Fastpass tickets are introduced.

2000 – Pin trading becomes all the rage. Cast member pins contain a hidden Mickey and they will gladly trade their pins for yours.

2001- Disney California Adventure Park opens just across from Disneyland. The original entrance concept of Disney California Adventure was designed to look like a post card. The design has since been changed to look like the Buena Vista Street area of California as it would have appeared in the 1920s when Walt arrived in Hollywood.

2002 – Recovering from the 9/11 attacks, it took a while for Americans to start traveling again. Disneyland was closed for the three days following the tragedy. After opening again, attendance was low, but families slowly worked their way back to the Happiest Place on Earth.

2003 – The Disney Gallery above Pirates of the Caribbean closes to prepare for the 50th Anniversary. Originally designed as a second apartment for Walt and his brother Roy, it later becomes the Disney Dream Suite. During the original construction in the early 1960s, the brothers' initials are placed in the iron work.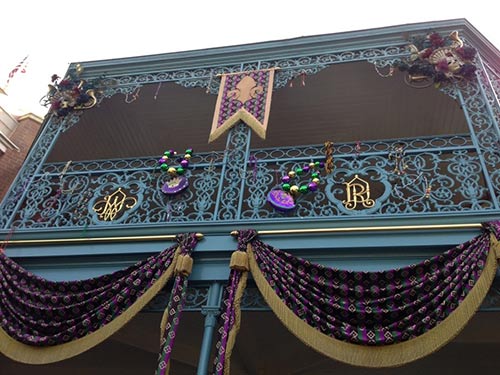 2004 – Tower of Terror opens in Disney California Adventure featuring a great and eerie story from the Twilight Zone TV show of the same name. "One stormy night long ago, five people stepped through the door of an elevator and into a nightmare. That door is opening once again, and this time, it's opening for you..."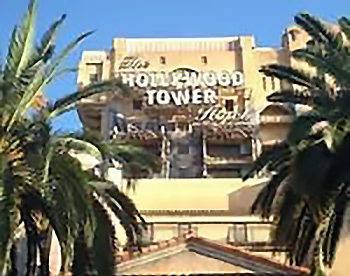 2005 – Disneyland's 50th anniversary! In celebration of this incredible milestone, the iconic castle was repainted and five crowns were added to each represent a decade in the park's history.
2006 –A Year of a Million Dreams promotion began from October 1, 2006 and continued until December 31, 2008. As part of the celebration, Dream Fastpasses were handed out to a few lucky guests each day throughout the year. The Dream Fastpass gave guests unlimited access to all Fastpass rides. Many people hope they will someday make a return.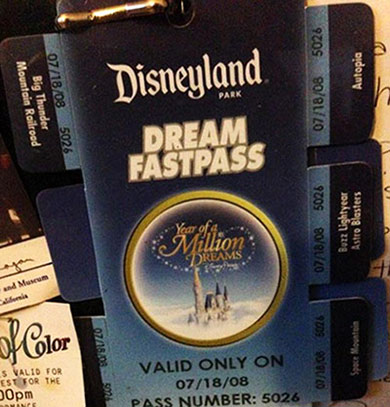 2007 – The underwater adventure Finding Nemo Submarine Voyage opens as a re-imagining of the 1959 original Submarine Voyage attraction.

2008 – The Sleeping Beauty walk through is re-awakened. Found inside of the castle, it is an exciting and innovative way to tell the magical story of Princess Aurora.
2009 – Exclusively available at Halloween time, Ghost Galaxy comes to Space Mountain. The ride is transformed into a haunted adventure where a ghost chases your spaceship throughout your journey in space.
2010 – An awe-inspiring review of everything Disney, the incredible World of Color opens!
2011 – Ariel's Undersea adventure is added to Disney California Adventure. You might remember Don Knotts, who appeared in several of Disney's projects. He also starred in the Incredible Mr. Limpet, a Warner Bros. movie. The Mr. Limpet character is hidden in the sea weed across from Ariel within the ride. There are many thoughts and theories as to why a Warner Brothers Cartoon would appear in a Disney ride.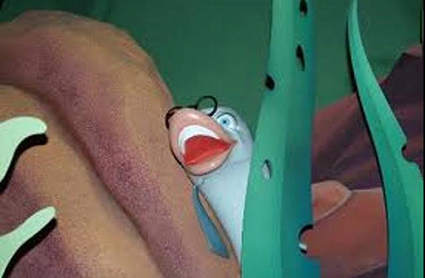 2012 – Cars Land and Buena Vista Street open in Disney California Adventure as the final additions to the park's grand re-opening. Look throughout the park for some fun and inspiring signs that will make your day.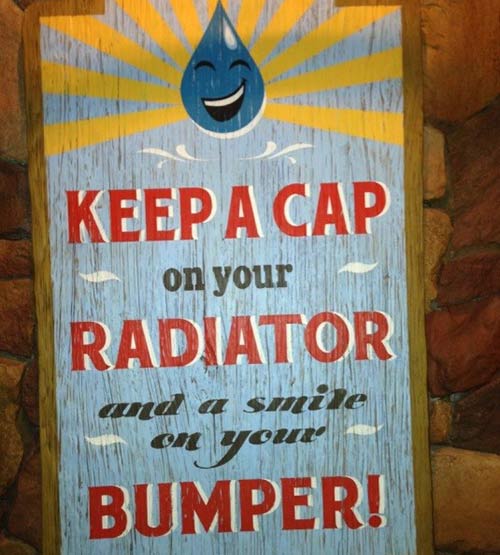 2013 – Mickey and the Magical Map opens in Disneyland Park. This is a great stage show featuring many of your Disney favorites.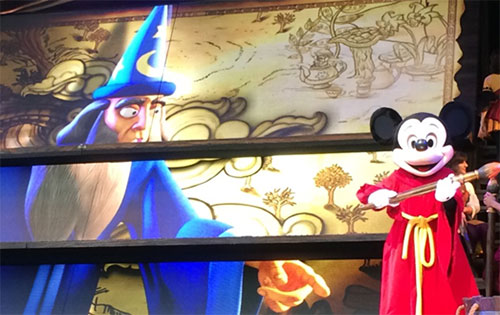 2014 – Re-imagined Big Thunder Mountain Railroad and Alice in Wonderland open with new digital technology. Stop by to see the new magic on these classic attractions.

2015 – Disneyland turns 60 and Get Away Today turns 25. 2015 will be filled with fun and exciting celebrations and plenty of new announcements. Contact your Get Away Today expert for all the details of upcoming events to get involved in the celebration!
When he was asked when Disneyland may be finished, Walt Disney suggested that "Disneyland will never be complete as long as there is imagination left in the world". In short, Disneyland will keep getting better and Get Away Today will too.
Happy Anniversary Get Away Today! Congratulations to the founders, Chuck and Julie Smith, and the entire Get Away Today team. May you have a "great big beautiful tomorrow," we all look forward to the next wonderful 25 years! You have helped to make millions of family vacation dreams come true. Thank you and Happy Anniversary!


We are so incredibly grateful and honored you have allowed us to be a small part of your Disneyland vacations for 25 amazing years! We love nothing more than helping families experience the Happiest Place on Earth. Thank you and we look forward to another 25 great years! You can book any of our Disneyland packages online or call our vacation experts at 855-GET-AWAY.

Check out these other great articles:

Why You Want to Book Your 2015 Vacation Now
Disneyland Resort Daytime Entertainment Guide
More Frozen Fun Coming to Disneyland in 2015