The Wizarding World of Harry Potter is finally open and one of the best things about it is the Butterbeer! You can get Butterbeer in so many forms, regular, frozen, a potted Butterbeer cream, and even Butterbeer fudge. We wanted to bring some authentic Butterbeer home, but liquids just don't travel that well, so we had to settle for a slice of Butterbeer fudge from Honeydukes.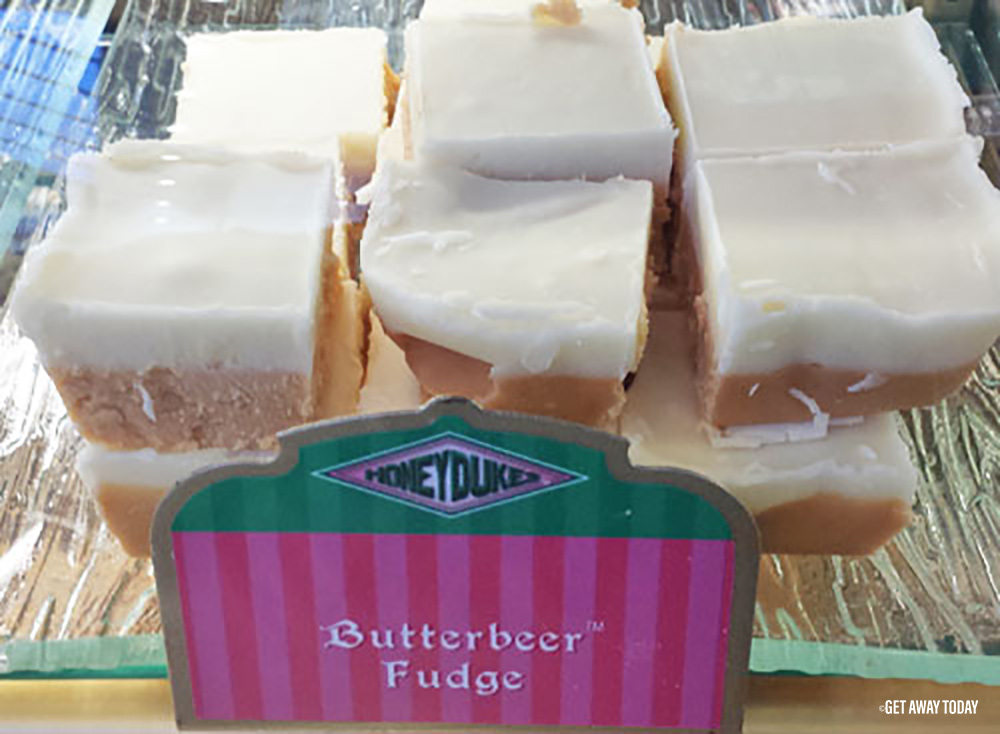 It is a creamy, sugary melt-in-your-mouth kind of dessert. The combination of butterscotch, rum, and butter create the golden base with a light vanilla layer on top to balance the richness of flavors. It is soft and moist and dissolves nicely on your tongue. Wizards sure know how to create magical desserts. We decided that a copycat Butterbeer fudge recipe would be a nice addition to our muggle world.
3/4 cup Butter
3/4 cup Evaporated Milk
1 7oz Jar Marshmallow Cream
2 1/2 cups Granulated Sugar
1/4 tsp Salt
1 tsp Rum Extract
1 tsp Butter Extract
1 1/2 cups Butterscotch Chips
3/4 tsp Vanilla Extract
1/2 cup White Chocolate Chips
I have found that using high quality ingredients while baking makes a big difference in the overall finished product. My favorite chips are the Guittard brand. The chocolate is pure and doesn't contain the waxy oils that some cheaper brands do. Also, be sure to use real butter instead of margarine. Better ingredients make better fudge both in the wizarding and muggle worlds!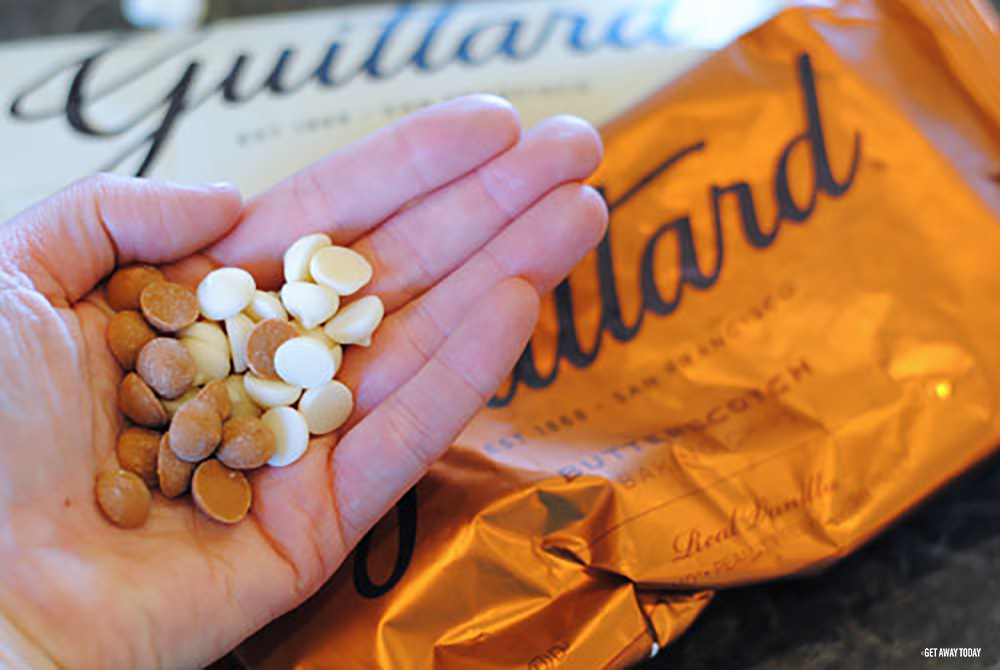 Place a square of wax or parchment paper into the bottom of an 8x8 inch glass pan. Coat the pan with cooking spray. Set it aside.
Add the butter, evaporated milk, marshmallow cream, sugar and salt into a saucepan. Use medium heat to bring the ingredients to a nice boil. Stir constantly.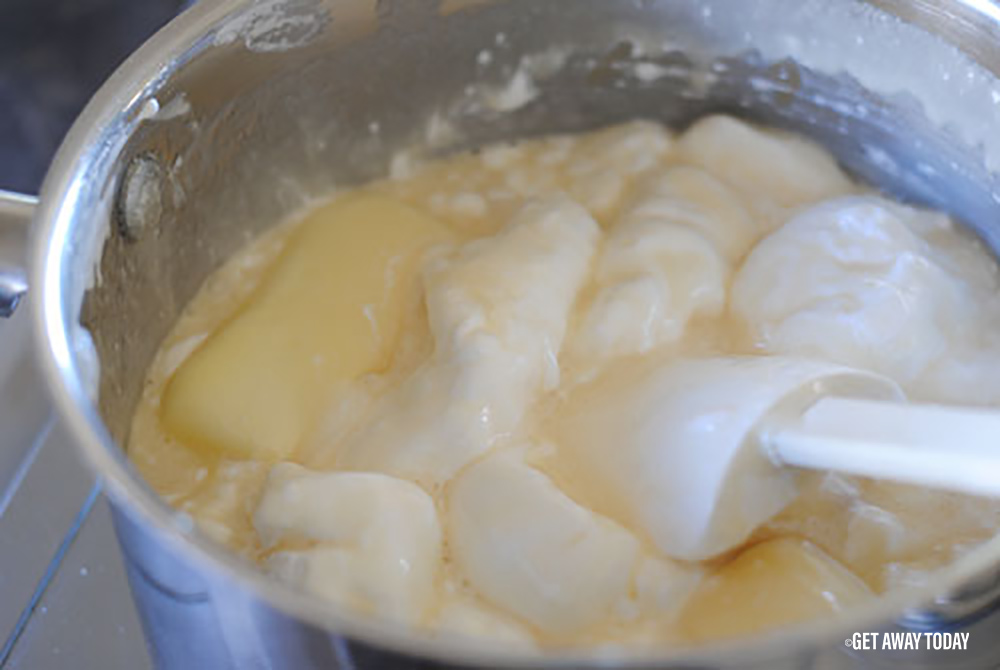 Once the mixture starts to boil, set a timer for seven minutes. Stir and simmer for the full seven minutes.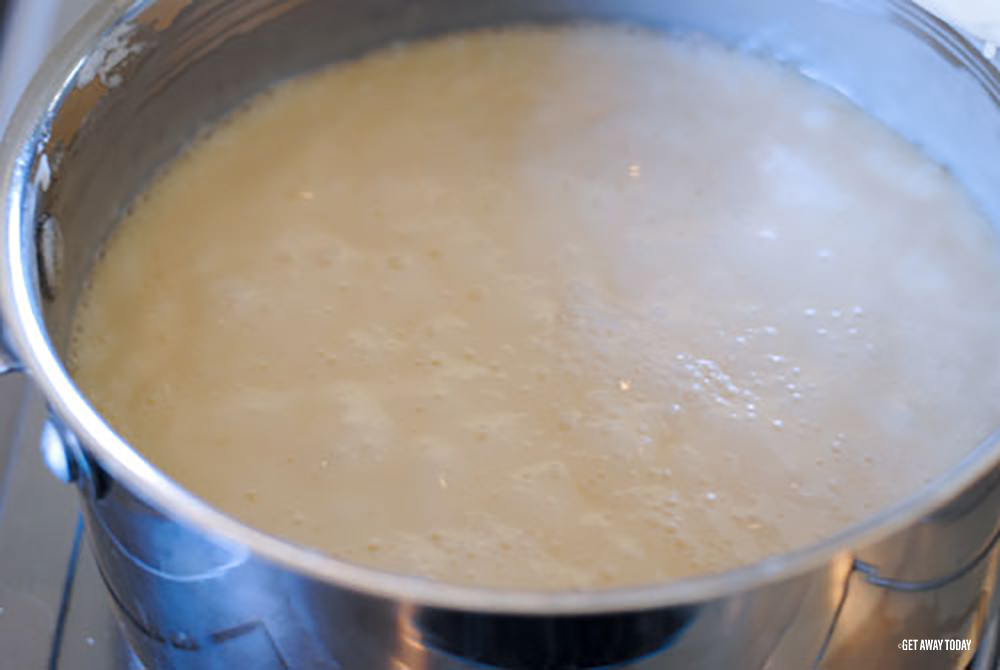 When the timer goes off, remove the pot from heat. Working quickly, pour, 1 cup of the mixture into a glass bowl.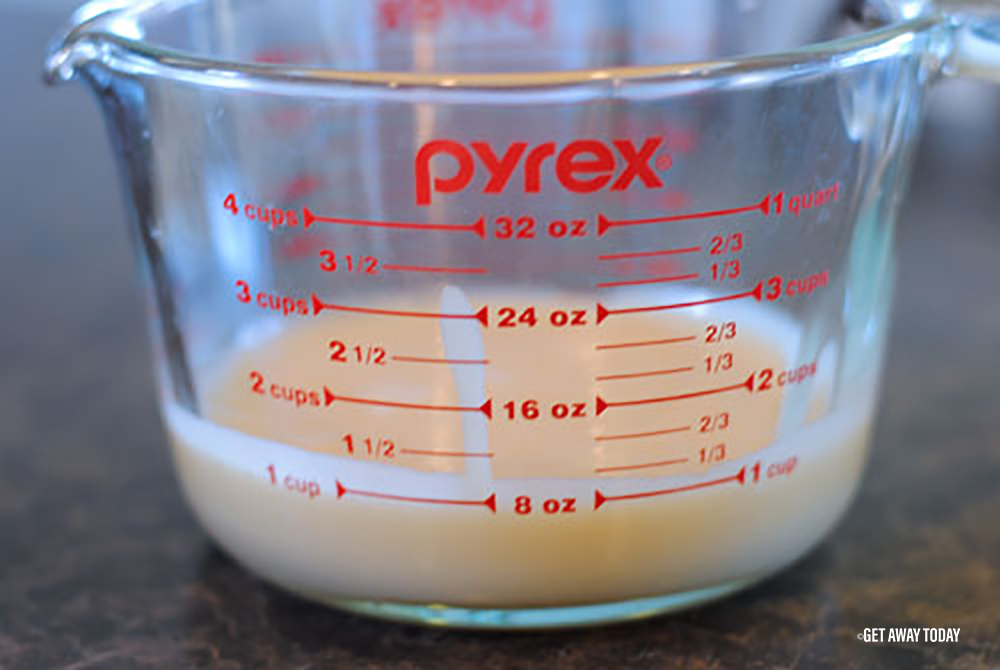 Add 1/2 cup of white chocolate chips and 3/4 tsp of vanilla. Stir it together until it is nice and smooth.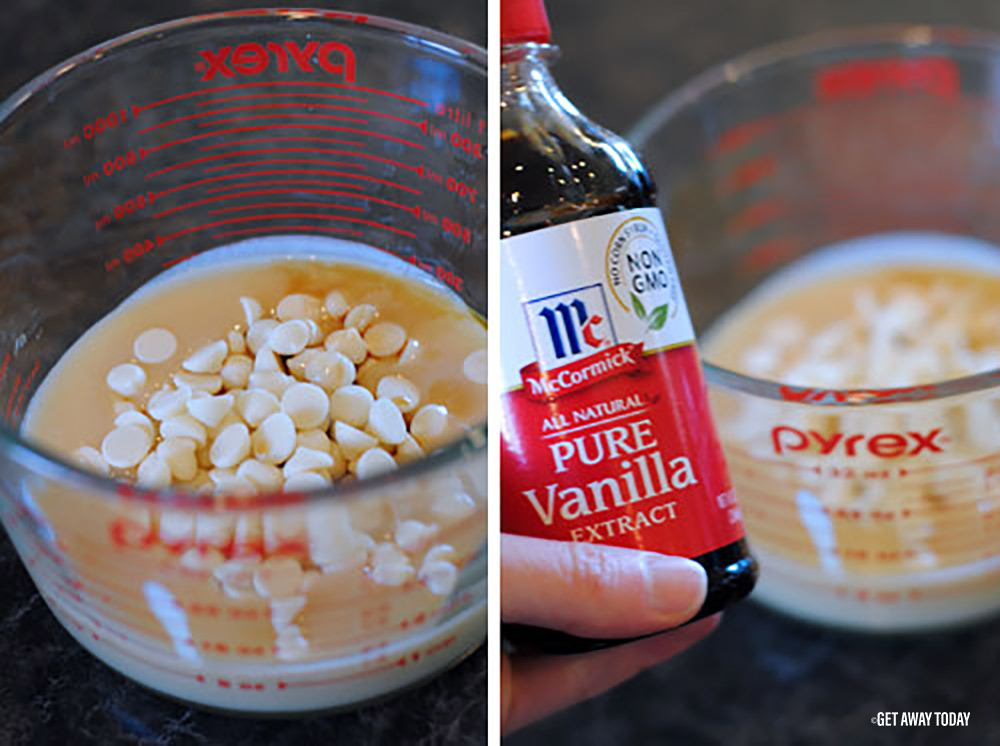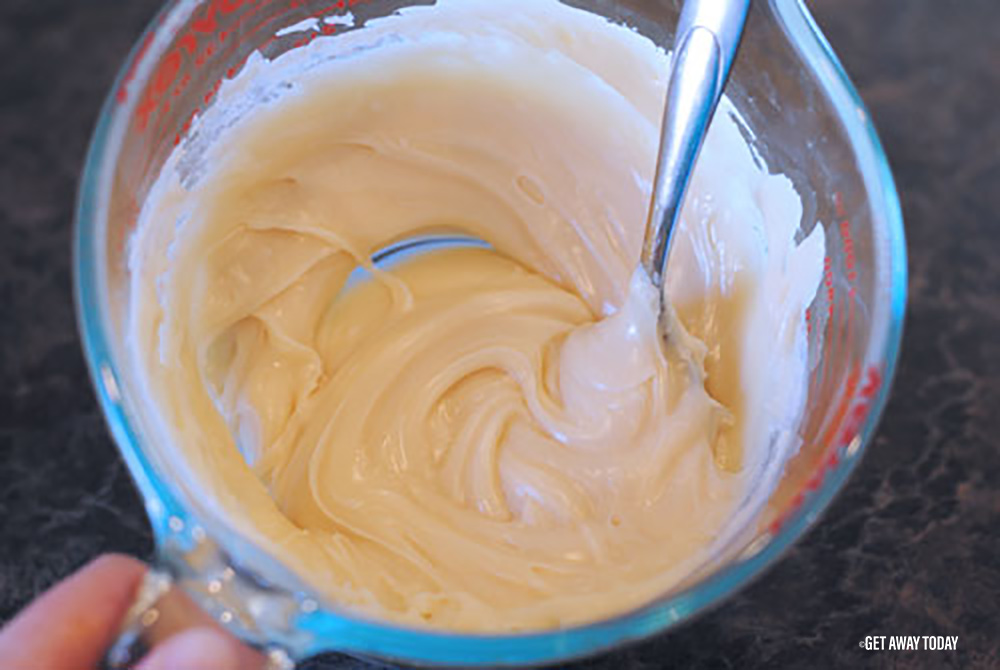 Shift your attention back to the pot with the remaining fudge mixture. Add 1 1/2 cups butterscotch chips, 1 tsp rum extract, and 1 tsp butter extract. Stir until the ingredients are all combined together.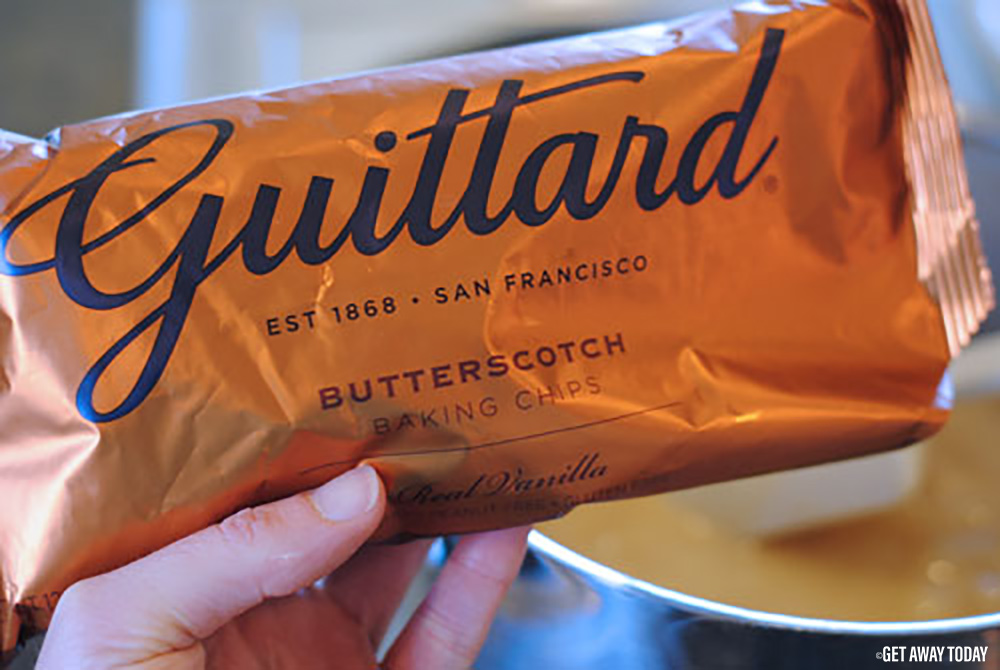 The rum and butter extract give the fudge that wizardy butterbeer flavor. Don't worry, like Butterbeer, the rum extract doesn't have any alcohol in it.
Pour the fudge into the prepared glass pan. Spread it evenly.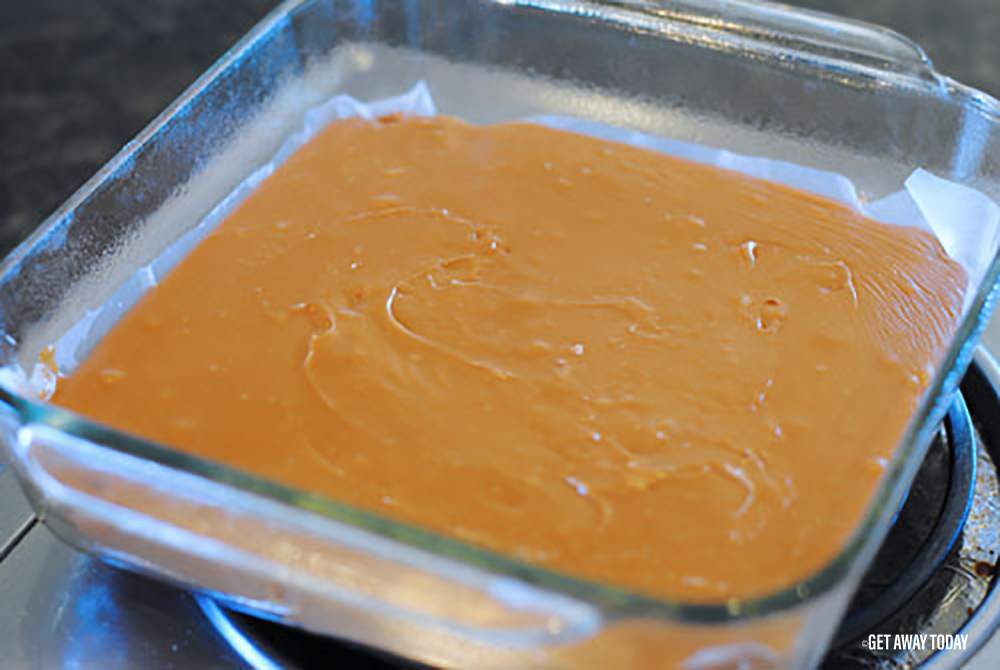 Place another layer of wax paper on top of the butterscotch fudge layer. This is the only way I could get the white vanilla layer to go on without combining too much with the butterscotch one! You can see in my picture below a drop of white fudge that started sinking into the bottom layer. That inspired the wax paper trick.
Spread the vanilla fudge onto the top of the wax paper. Try to get it as close to the edges as possible.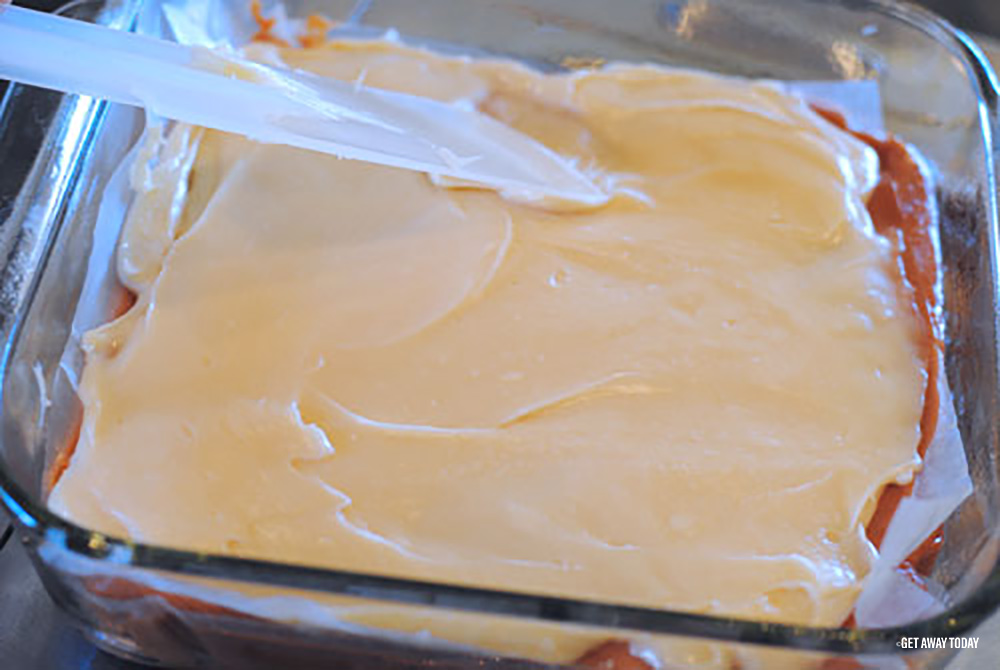 Once the white layer is smooth and even, flip the entire layer over so that the wax paper is on top. It's just like turning a pancake!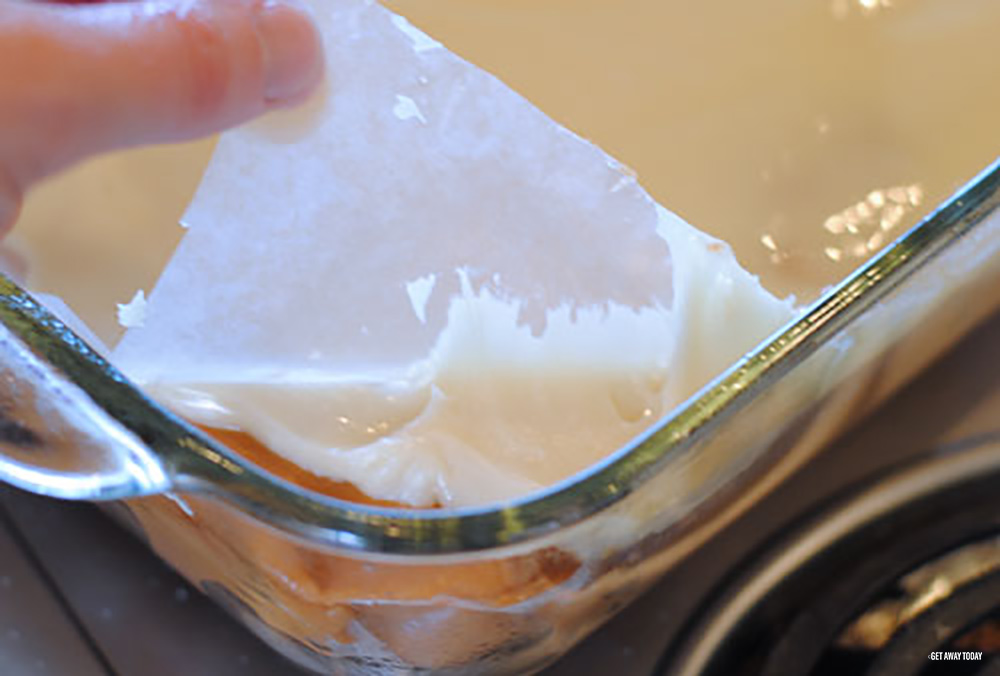 Then scrape the fudge off of the wax paper with a spatula and smooth out any major bumps. Let it finish setting up in the fridge for a few hours or covered on the counter overnight.
Loosen the edges of the fudge from the sides of the pan and then flip it upside down onto a cutting board. It should pop out fairly easily. Slice the fudge into serving sizes. The nice thing about fudge is that you don't need to eat a whole lot of it to feel satisfied. It is sweet and rich. Take small bites and savor it.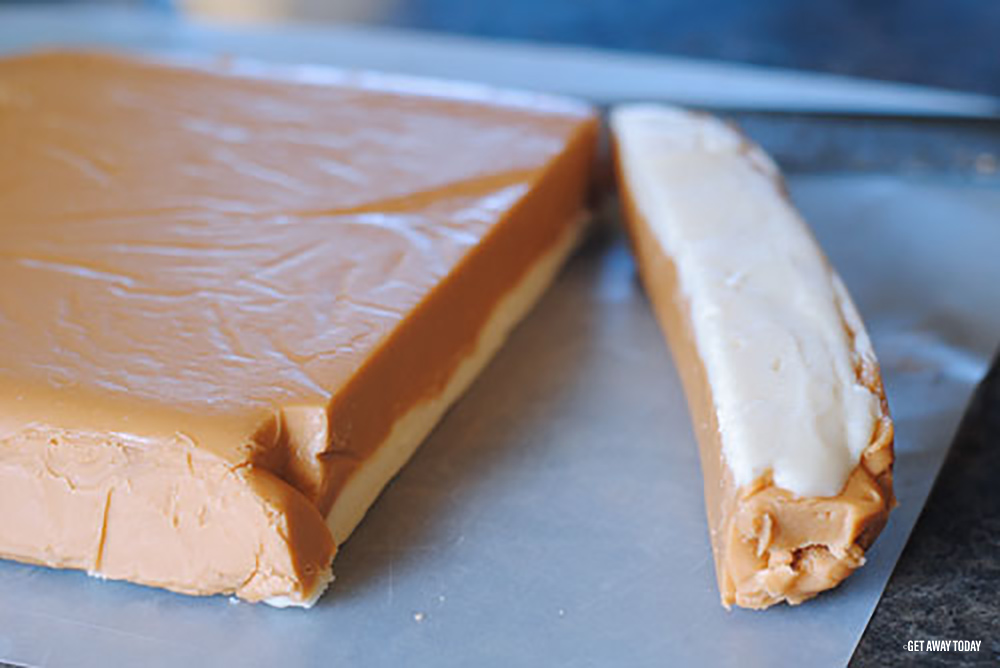 The two layers of the fudge make for a pretty presentation and I liked having the duel flavors, just like you do with the real Butterbeer. Store it in an airtight container.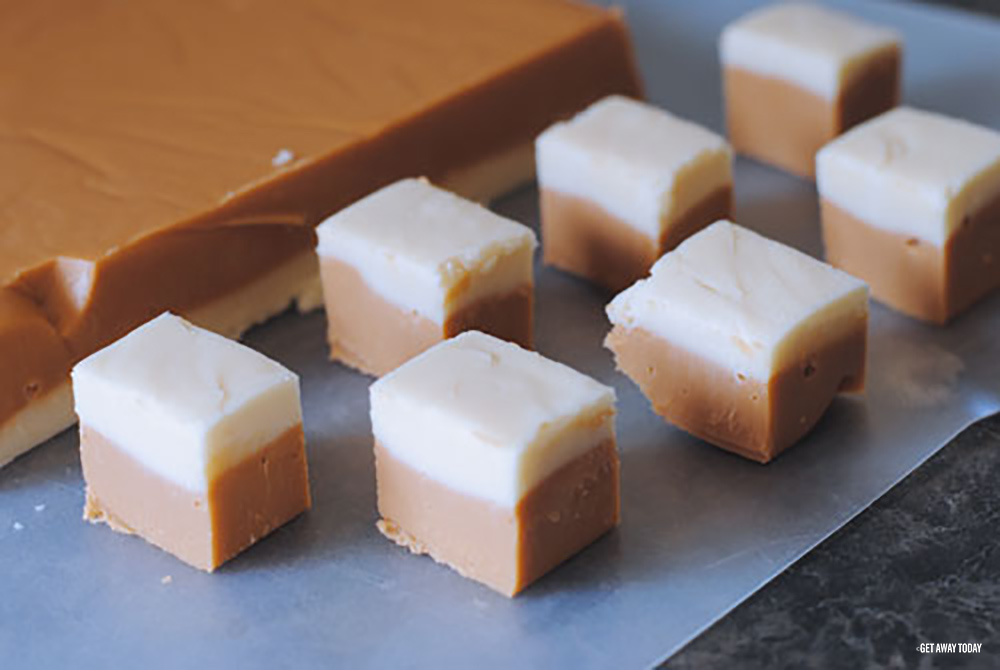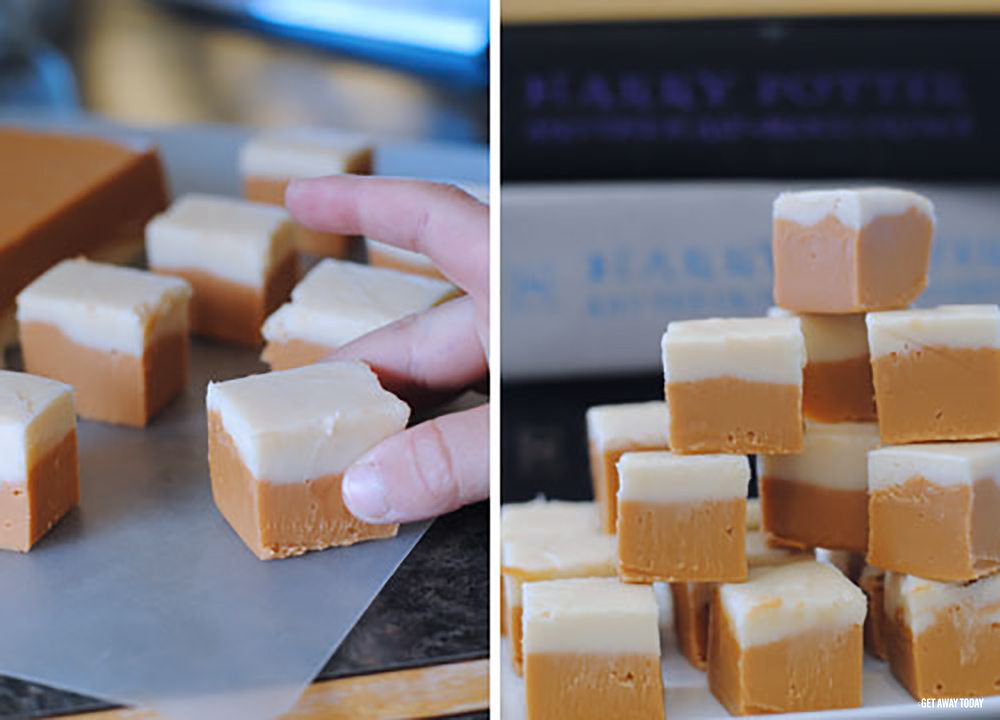 If you cook fudge correctly, it will be moist, but firm. If you find yours is dry or crumbly, reduce the cooking time. If it is soggy, increase your cooking time by a few minutes! This treat seriously just dissolves on your tongue. I hope you enjoy it.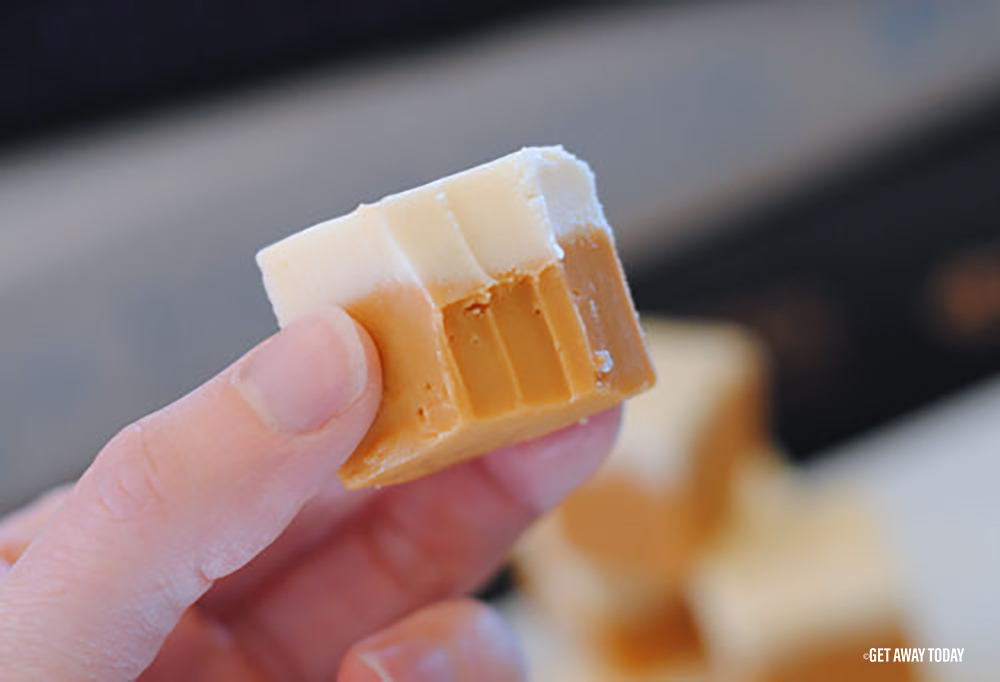 When you're ready to try your homemade Butterbeer fudge against the real thing, we'd love to help you get to The Wizarding World of Harry Potter at Universal Studios Hollywood! We'll help you save on your Universal Studios tickets and hotel stay. Book online or call our agents at 855-GET-AWAY.