Simple DIY Harry Potter Pencil Wand craft. Transform a regular pencil into a wand with just a few easy steps.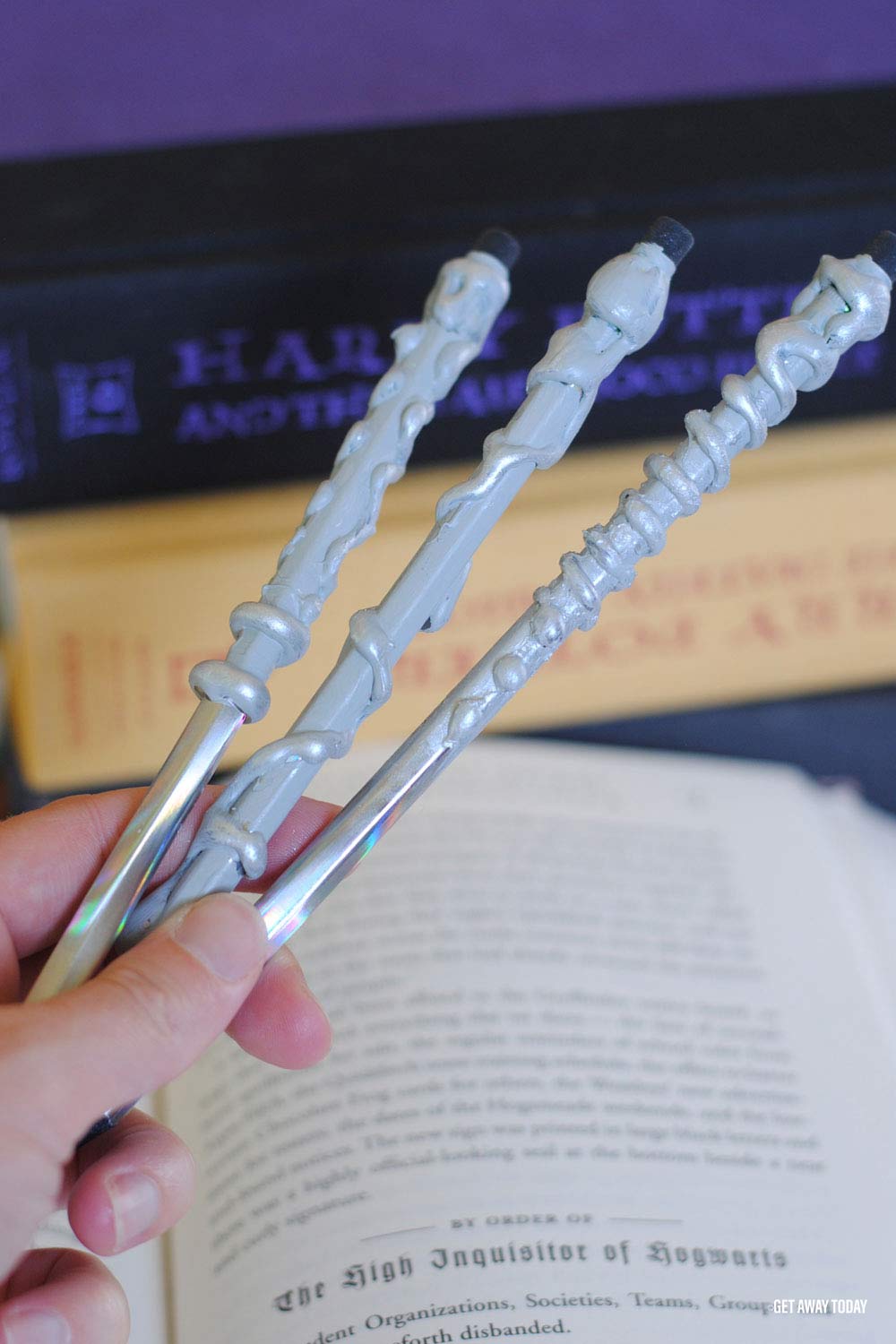 Harry Potter is one of my very favorite book series. Shocking right? I can't believe it has been almost 15 years since I finished the final chapter of Harry Potter and the Deathly Hallows and closed the door to the world of witchcraft and wizardry.
It is no wonder that the Harry Potter franchise is one of the most popular and profitable franchises of all time. The story of The Boy Who Lived is captivating for the young and old. The magic of each books' pages is almost tangible. Some characters are lovable and others are horrible and a few are a mixture of the two. For those of us who long to keep the story alive, there are a number of fun ways to do so. My favorite is a visit to the World of Witchcraft and Wizardry at Universal Studios!
Universal Studios created an immersive land for muggles to wander the familiar streets of Hogsmeade and Diagon Alley. Guests can sample Butterbeer, Every Flavor Beans, Pumpkin Juice and more! You can pick out a magical wand or take a ride through Hogwarts Castle. Never before has slipping into a story been more realistic and satisfying. Universal Studios' Wizarding World of Harry Potter should be on every Harry Potter fan's bucket list.
There are countless fun and creative ways to experience Harry Potter magic at home too! Check out these recipes for butterbeer fudge and golden stitch donuts! Or, make your own Owl Post countdown calendar for a trip to the Wizarding World. Make a Harry Potter cootie catcher and discover which Hogwarts house you belong in. Or, make a magic wand from an ordinary pencil! This tutorial will show you how.
Harry Potter Pencil - A Fun Wand Craft
I have seen lots of fun Harry Potter Wand tutorials floating around the cyber world. These are just a little bit different! I like these DIY Harry Potter pencil wands for one big reason: they make homework more fun. Cast the "riddikulus" spell and transform scary homework into something much more approachable! Now, everyone is going to want to make one! Am I right? Let's get started.

Harry Potter Pencil - Supplies
I stumbled upon some pretty awesome metallic pencils while my kids and I were shopping for school supplies and I just couldn't resist the pull to buy them and turn them into something awesome. I hear that the Ticonderoga pencils are the best brand out there. You can get the silver metallic box on Amazon HERE.
Harry Potter Pencil - Getting Started
Plug in a hot glue gun and let it get nice and toasty. Then create a hot glue design on the pencil starting at the metal ring that hold the eraser. The design can be anything you want! Make swirls, lines, circles, dots, or whatever. No magic wand is the same.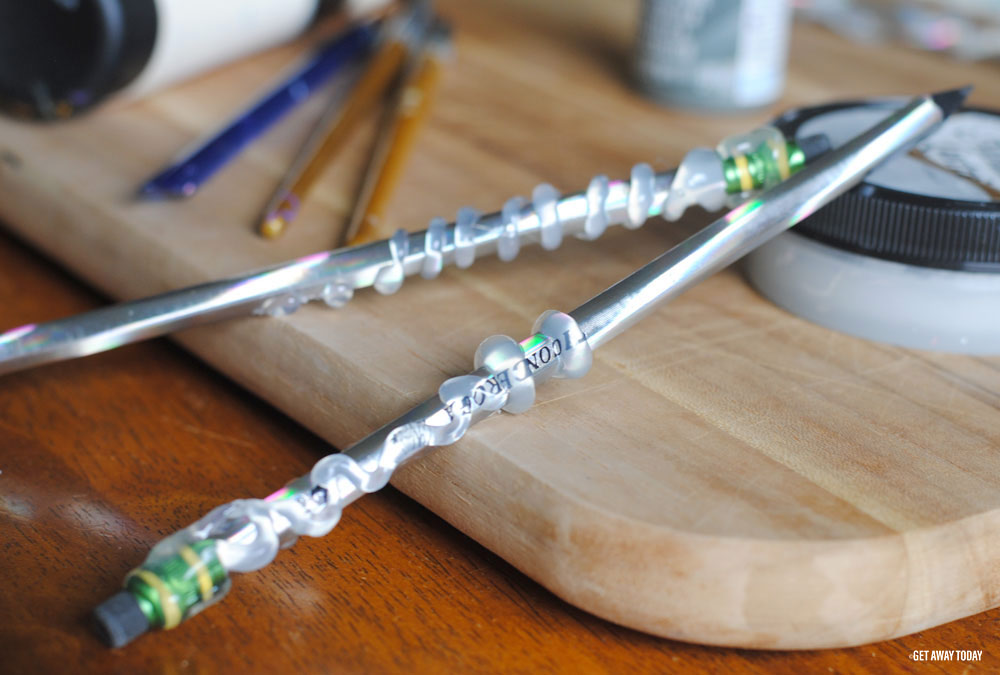 Harry Potter Pencil - Painting
Let the glue dry completely. Then, use a nice light grey acrylic pant to cover the area on the pencil where you added glue. HERE is a good choice from Amazon. I decided to make most of my design work cover just half of the pencil so the bottom was free for actual writing purposes! Let the paint dry completely.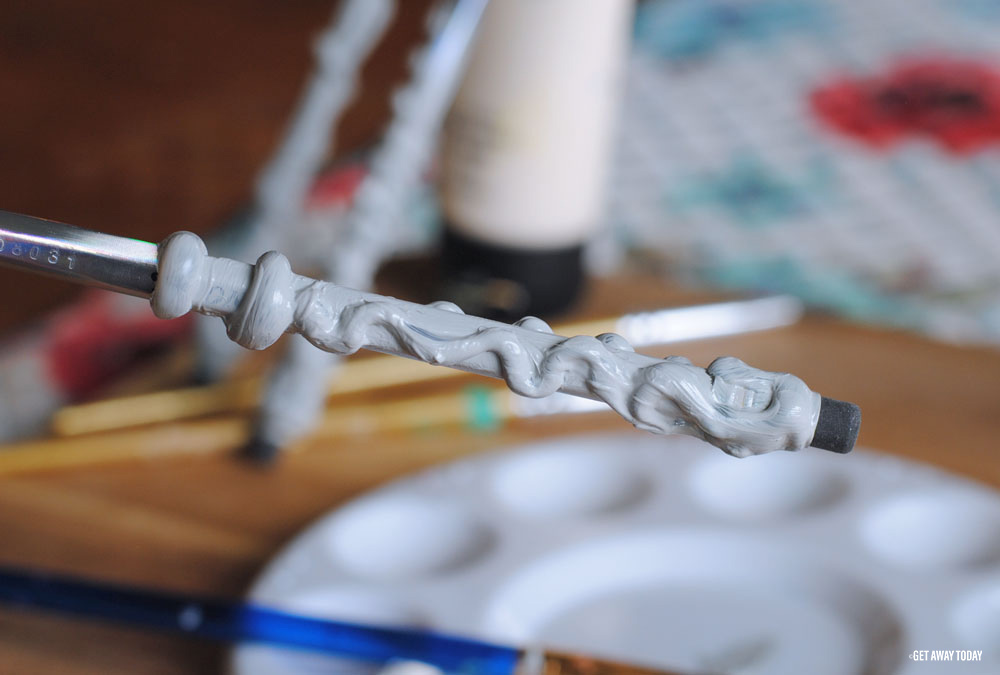 Harry Potter Pencil - Embellishment
Once the grey paint is completely dry, add a thin layer of silver shimmer coating. I felt like the shimmer coat really made the wand look legit. I used my finger to wipe the metallic coating onto the hot glue gun designs on the wand.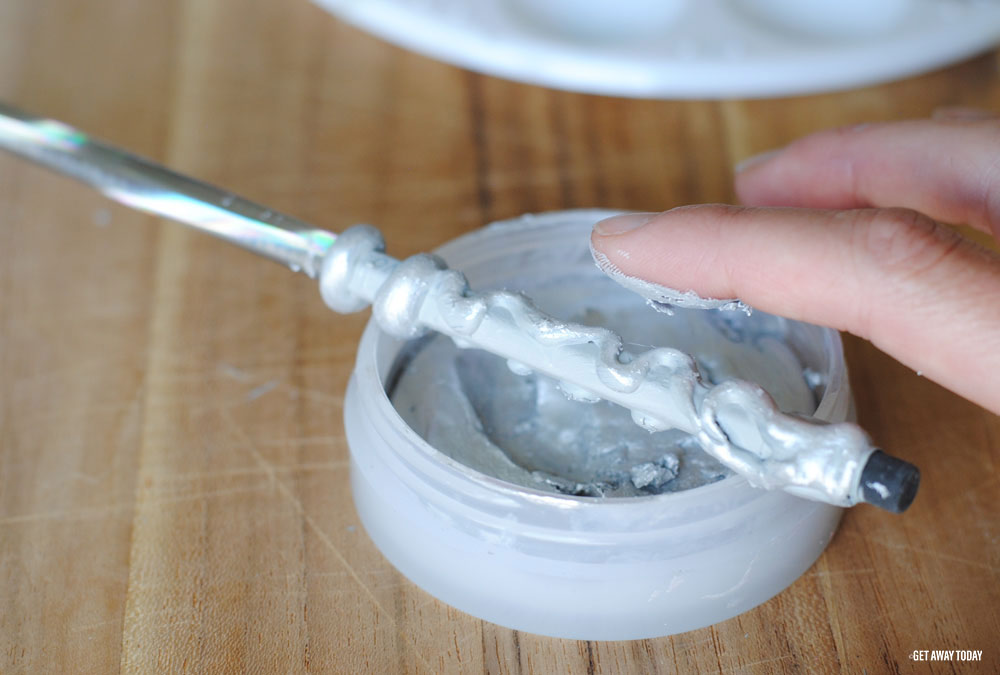 Let the shimmer coat dry all the way before using my DIY Harry Potter pencil wand. I tested it out and it works like magic.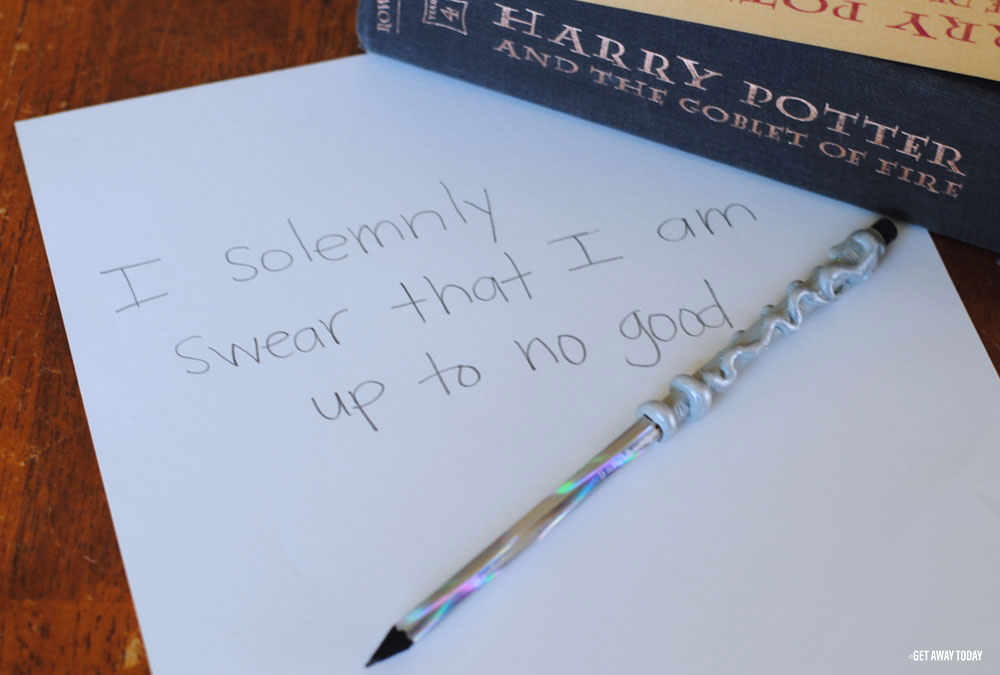 I hope you have fun making your own simple Harry Potter Magic Wands. If you need any help getting your family to Universal Studio's Wizarding World of Harry Potter, let us know! We can help make that magical vacation happen. See all vacation packages online, or call one of the helpful travel specialists at 855-GET-AWAY.