Halloween Time at the Disneyland Resort transforms Radiator Springs (Cars Land) into Radiator Screams. Your kids will scream with delight when they get to make their own spooky traffic cones filled with candy corn with this easy Cars Land Halloween craft.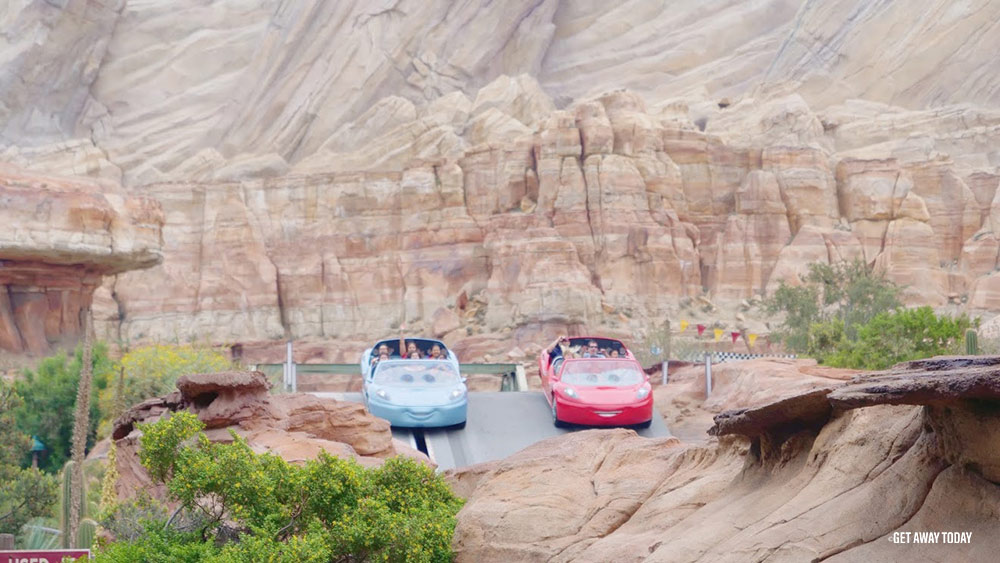 Things are getting pretty spooktacular and bootiful around Cars Land right now. Radiator Springs has been bewitched into Radiator Screams! It is decorated for Halloween Time in the most adorable way. Jack-o-lantern traffic cones, metal spiders made from mechanics tools, spooky tires and gas tanks with ghost faces all play a part in the fun. Even the little tractors are dressed up like mummies. There are so many details to look for as you explore the town.
Right now, you can find all sorts of fun Halloween Time treats and sweets available at the Cozy Cone Motel. Make sure to stop by for a pumpkin churro or traffic cone and candy corn pie. The Cozy Cone Motel is made up of a collection of giant traffic cone spooks with scary faces that light up at night with a yellow glow.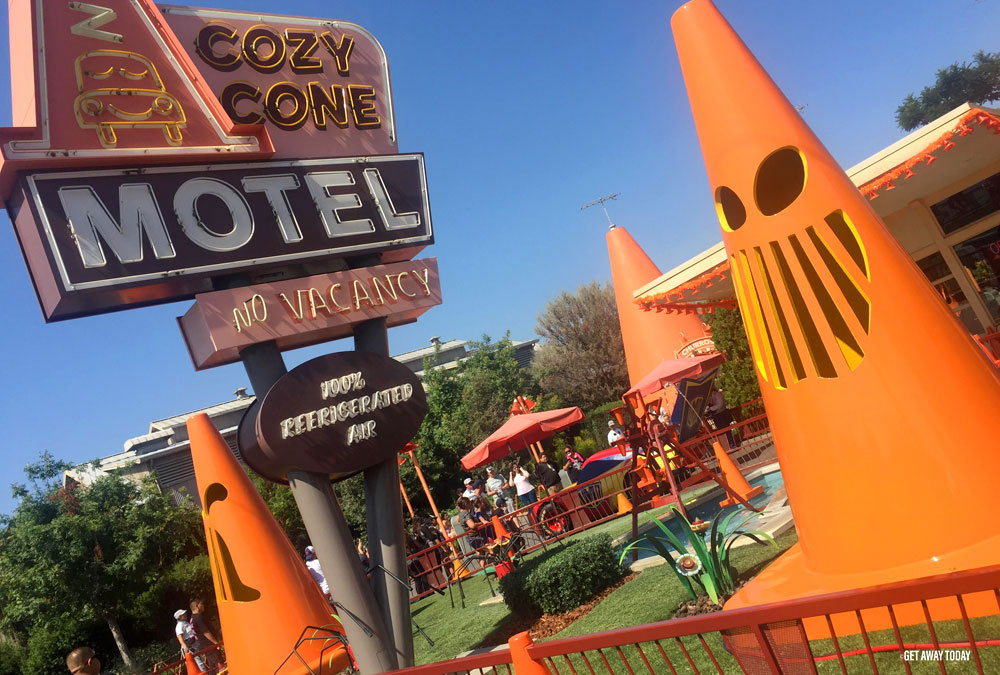 I thought it would be fun to create a Cars Land Halloween craft, so we can make our own scary cones at home. Fill them with some sweet candy corn to make them even better!
Cars Land Halloween Craft: Spooky Cones
Supplies:
Neon Orange Construction Paper
Scissors
Double Sided Tape
To start, download one of the templates above. We've included two versions; one with black lines and one with orange lines. The orange lines should print out just enough on the bright orange paper so that you can still see it, but it won't be obvious. In case your orange paper is too similar - or you'd simply prefer the easier to see lines - you'll want to download the black line version instead. Either way, the template makes this whole project so easy...it's scary!
Print the file onto bright orange cardstock paper. I found the neon orange color at the craft store. It really is so bright, it practically glows.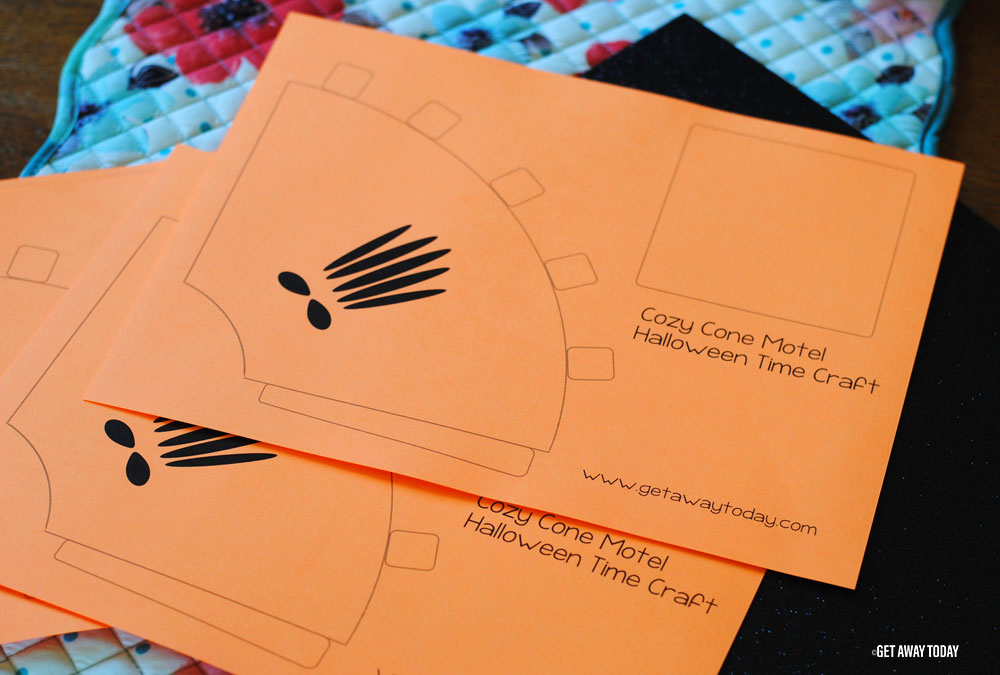 Use scissors to cut the image out from the paper. Be careful to cut around the little square tabs on the cone.
Fold each of the square tabs up so they curl towards the back of the template. They will be folded away from the printed face.
Place little sections of double-sided tape onto each square tab. Then, fold the long skinny tab that is on the side of the cone back – this will also be folded away from the face. Crease the edge so the fold stays in place. Tape the outside section of the tab with the double-sided tape as well.
Roll the paper into a cone shape. Press the long thin tab into place so it holds the two sides together. Press along the tape to ensure it sticks well.
Set the Cars Land Halloween craft onto the square base. Now it looks like a traffic cone – yay!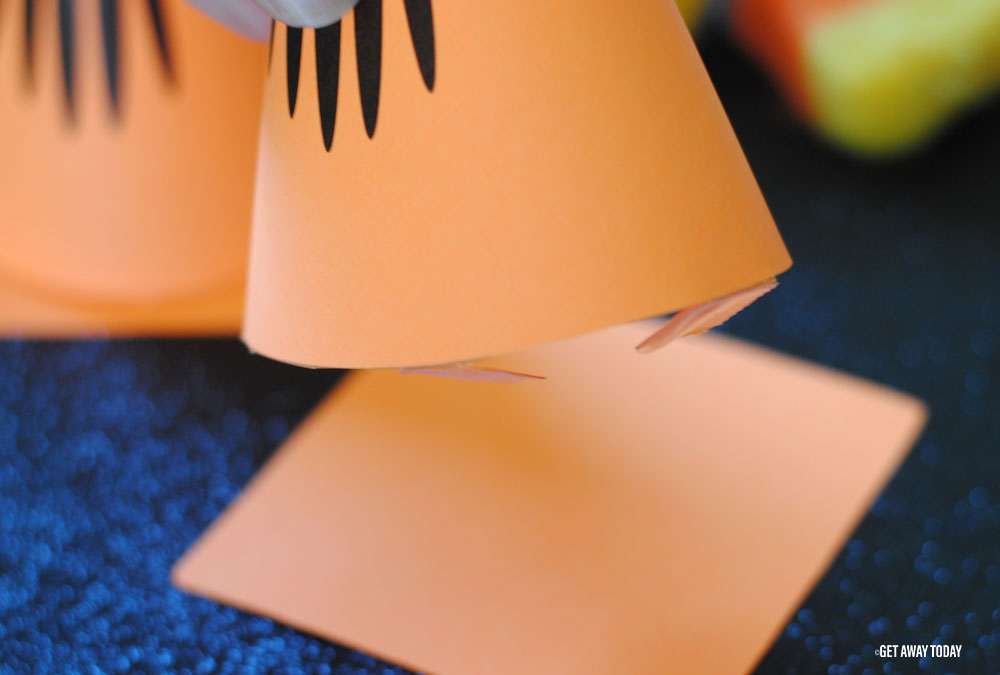 Use the end of a pencil to secure each of the tabs onto the square base. Press down on each one so they don't pop up.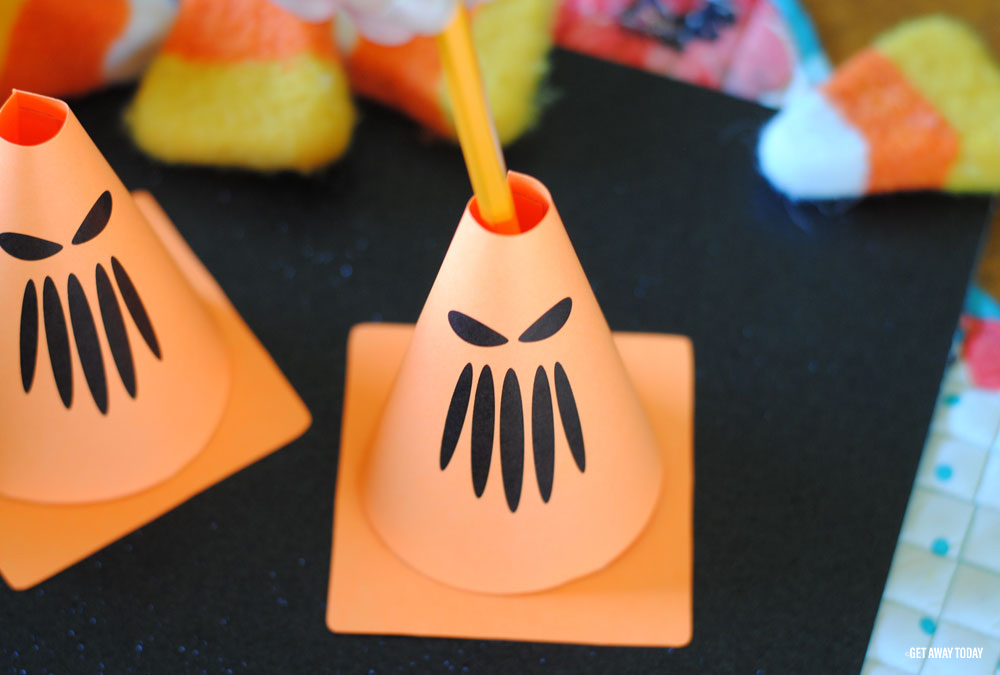 Now, for the best part! Drop a handful of candy corn treats into the top of the cone. Fill the cone as full as you want. What do you think? Is candy corn too sweet or is it just right? I know my kids think they are pretty fantastic.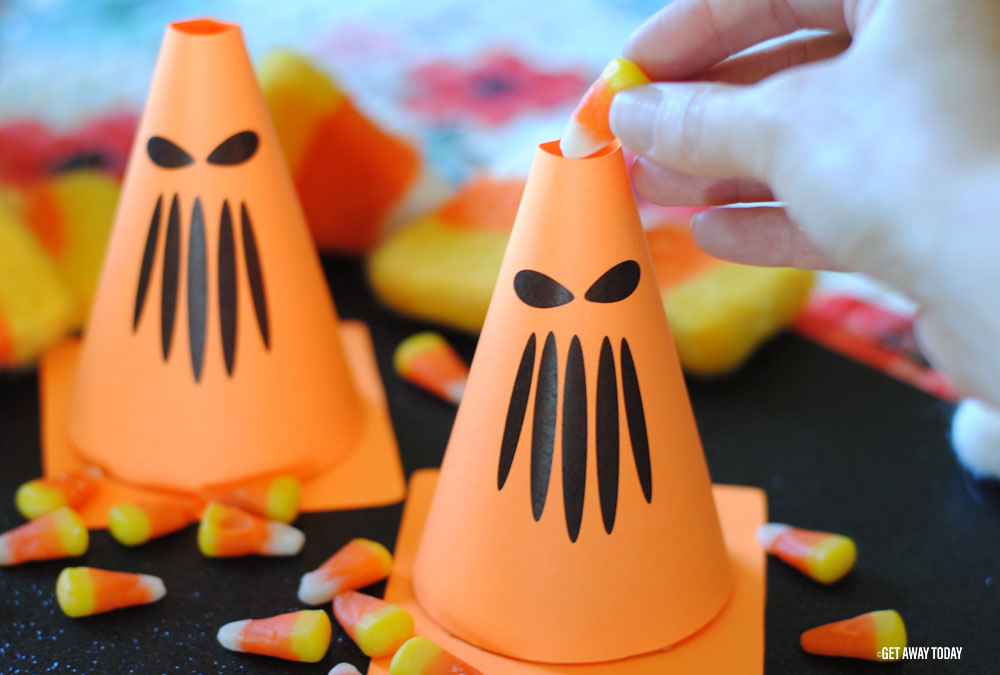 Use your Cars Land Halloween craft as part of your Halloween decor or as a favor for a fun Halloween party. We just got back from Disneyland and my son was so excited to make his own Cozy Cone Motel spooky cone. He exclaimed, "Mom! It's just like at Disneyland." I hope your family has fun with this Cars Land Halloween craft, too!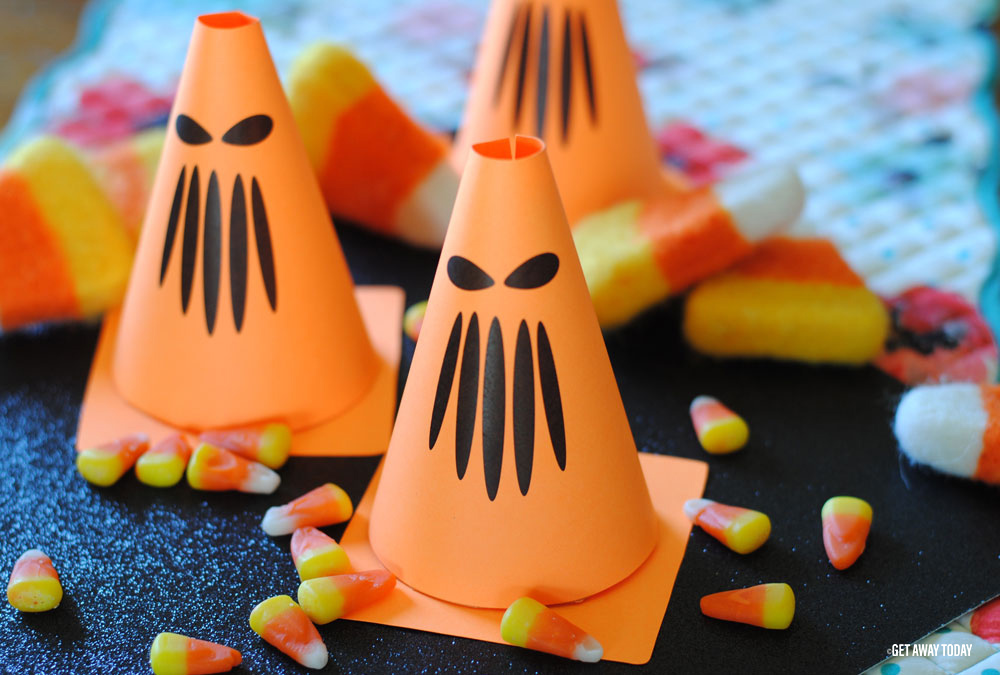 There's nothing quite like visiting the Disneyland Resort during Halloween Time and experiencing all the not-so-spooky fun for yourself. Don't be scared of the cost – you can save with our discount Disneyland tickets, reduced hotel rates and insider tips. Book any of our Halloween Time Disneyland packages online or give our agents a call at 855-GET-AWAY. You might scream when you're done – not from fright or frustration, but because you just saved so much and are going to Disneyland!