Discover the magic of Disneyland with our free printable Disney I Spy game. These Main Street U.S.A. and Cars Land editions promise you hours of fun at the Happiest Place on Earth.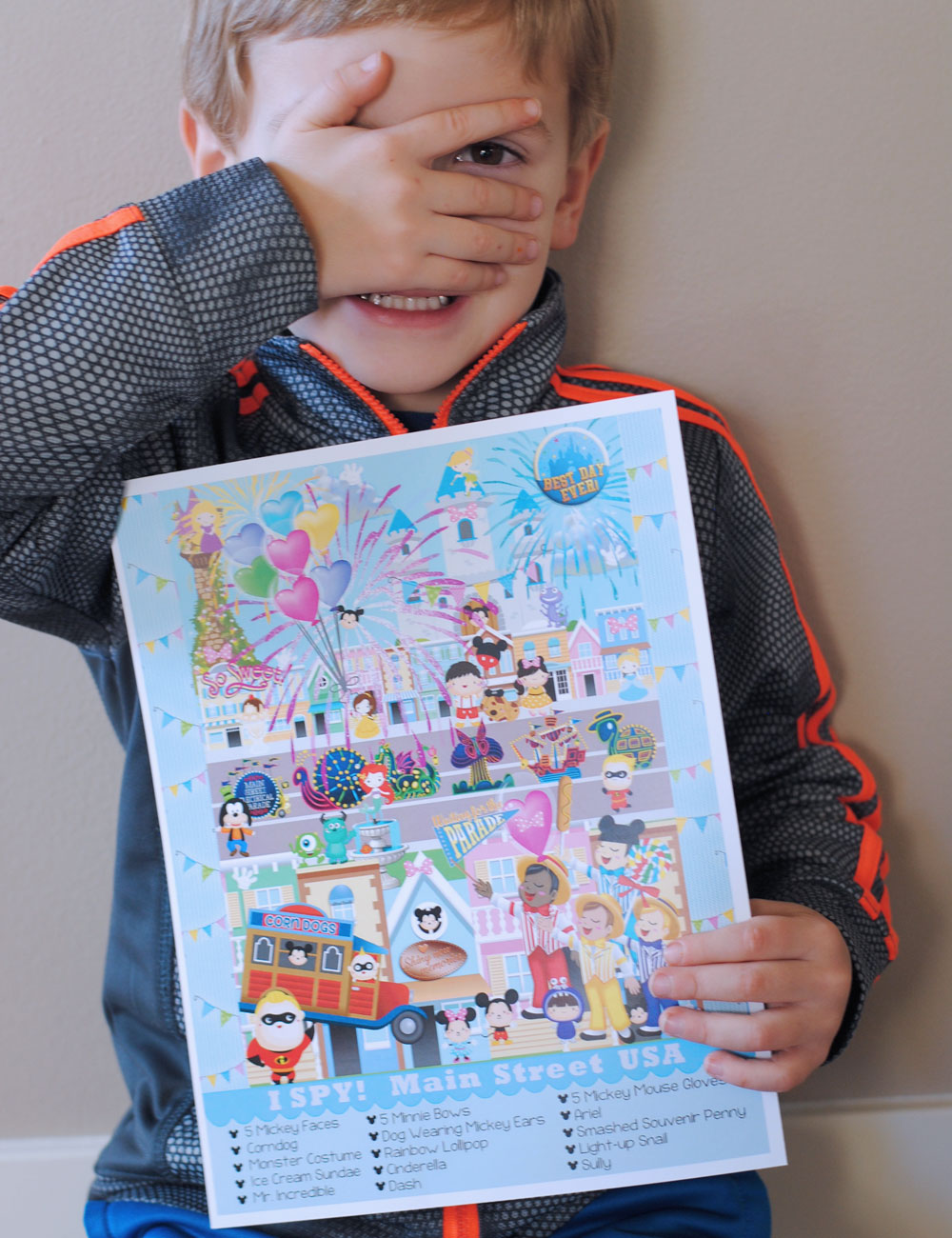 Ok all you Disney fans! Did you know that Disneyland is like an onion? It's true! Not because it makes you cry. Unless you get emotional watching the fireworks show over Sleeping Beauty's Castle like me. That gets me every time. Oh, and when your kids meet Mickey and gives him that first magical hug. That is also a tearful moment. So, maybe it does make you cry. But the real reason Disneyland is like an onion is because there are so many layers to the fun!
At first glance, the main ride attractions hit you. Big Thunder Mountain Railroad, the Matterhorn, Indiana Jones, Guardians of the Galaxy – Mission: BREAKOUT!, Radiator Springs Racers, Soarin' and more. The first layer of Disney is pretty amazing by itself.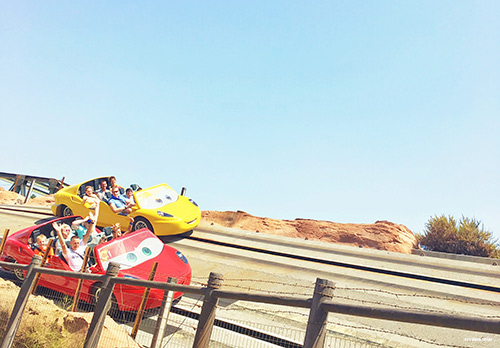 Then, there is the entertainment! Parades, plays, music in the streets, dance parties, fireworks and pyrotechnic water shows. Disneyland has a full schedule of world class entertainment for their guests every day. You could spend a whole day just show hopping around Disneyland and Disney California Adventure.
The next layer is the tastiest. The food! Did you know Disney chefs and confectioners have magic powers? They do! They can turn regular cupcakes into Minnie Mouse and transform churros into light sabers. Even popcorn gets a special collectable container. Turkey legs are roasted over the fire and the Mint Julep has a sprig of fresh mint. If you haven't had a chance to eat your way through Disneyland, then it is now on your bucket list. Yum!
The next layer of Disneyland is subtler, but it makes the magic happen. It is the decor. Disney Imagineers do more than just paint walls and make buildings. They create a whole new world with sights, sounds, tastes and smells to transform visitors to a place where dreams come true. Each land has its own special feeling. Even the souvenirs are crafted to be part of the immersion into a new world. What is your favorite land to visit? I love being in Frontierland. I saw a wild west shootout show a few years ago that made me laugh out loud it was so funny! Plus, I watched it while eating an amazing ice cream sundae with made-from-scratch hot fudge. So, that was a bonus.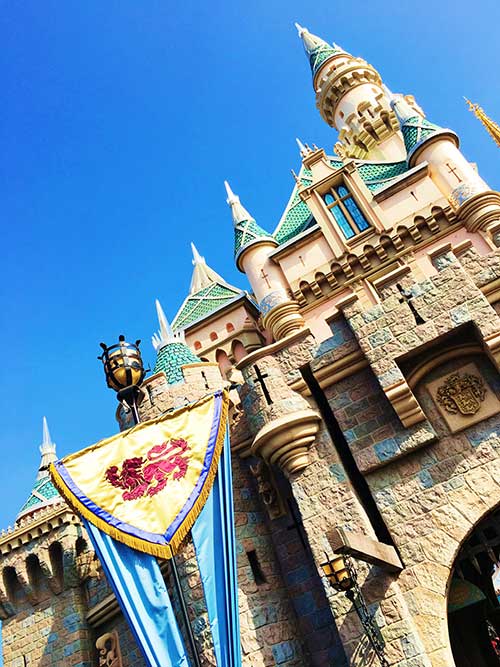 There is still another metaphorical layer to our Disneyland onion. This is where the playful side of Disney comes into play! There are hidden things placed throughout Disneyland for visitors to find. Have you heard of finding the Hidden Mickeys? There are over 1,000 Hidden Mickeys spread throughout Disneyland. If you look closely, you can see Mickey's influence everywhere...in carpet patterns, on walls, in attractions, on bridges and roads, in the landscaping and more.
There truly is never a dull moment at Disneyland. It seems the magic, entertainment and adventure keep on going. Once you finish with one layer of fun, another is ready and waiting for you. I have never met an onion I enjoyed more!
I created a fun printable for you to use that is a Disneyland I Spy game. Print these free activity pages for your family to use on your next Disney adventure. You can look at them in the car or at the hotel. Use a digital version and play while waiting in line for your favorite Disney attraction!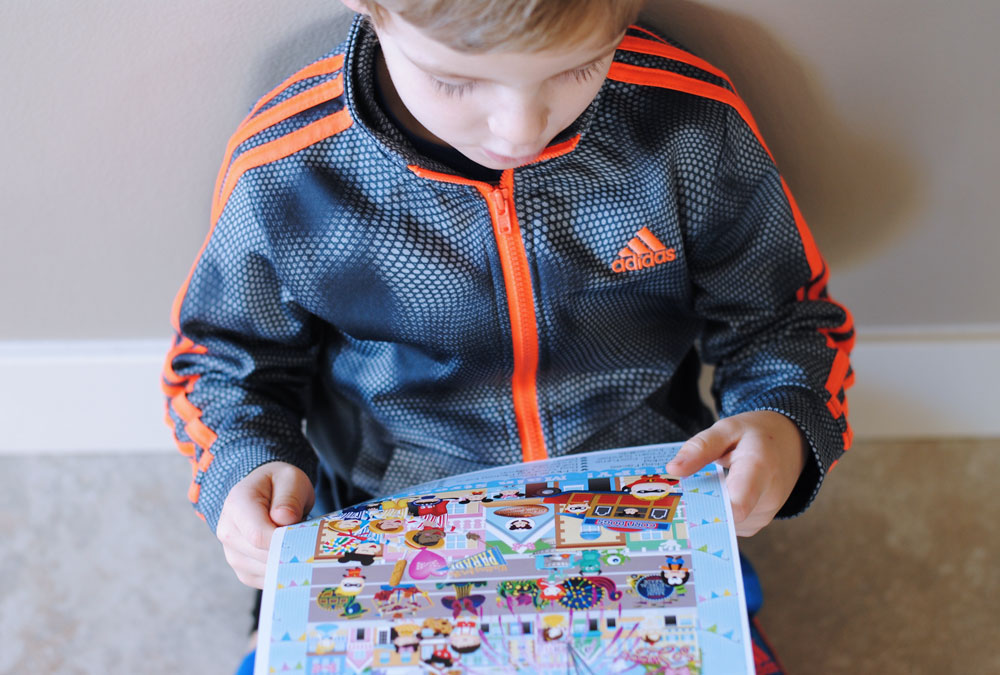 Disney I Spy Game Printables:
There are two hidden picture pages for you to enjoy. The first is of Main Street U.S.A.. I can't think of a happier street in the world than this one. It smells like cotton candy and ice cream. There are Mickey balloons everywhere. It opens to a perfect view of Sleeping Beauty's Castle. Find the hidden Mickeys in the printable I Spy game. Or, look for the other Disney characters and items that are listed on the Spy sheet.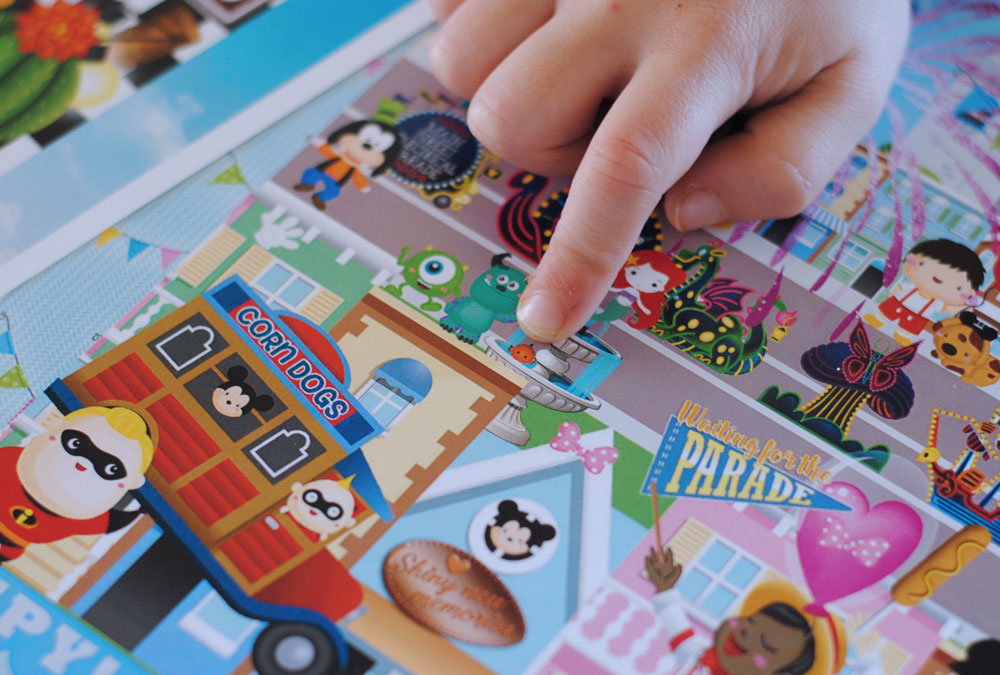 Because I firmly believe that if you are heading to Disneyland you absolutely need to park hop on over to Disney California Adventure, I included an I SPY Cars Land printable too! Radiator Springs is "wheely" awesome. The neon lights make it my favorite place to visit at night. See if you can find the oil cans, traffic cones and other fun Cars-inspired images on the Cars Land I Spy sheet.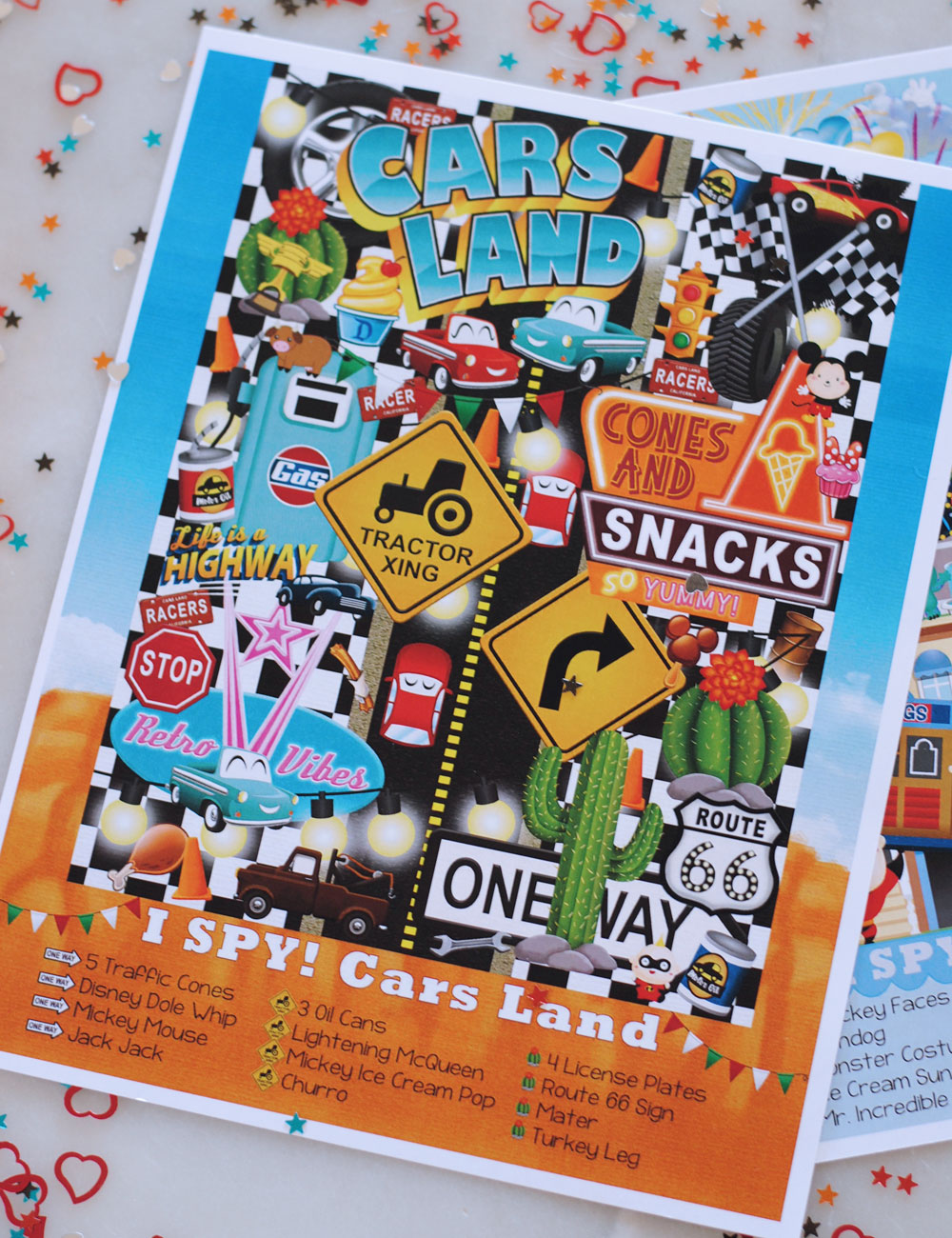 I hope you have fun looking at these printables and finding the hidden objects together. Remember, next time you are heading to the Disneyland, take a little time to experience all of the amazing layers of fun and entertainment. And, don't be surprised if you cry at least once out of pure happiness. It is called the Happiest Place on Earth for a reason.
For the best price and best service on your next Disneyland vacation, book with Get Away Today. Our discount Disneyland tickets, reduced hotel rates and expert Disney tips will have you on your way to creating the most magical memories yet. Book online or give our agents a call at 855-GET-AWAY.

Check out more Disney crafts here: