As you may know, every Monday we share a YouTube video with travel tips and tricks for your next vacation. Today we're continuing with our Star Wars video series by offering up an overview of all the Disneyland dining options that can be found in Star Wars: Galaxy's Edge.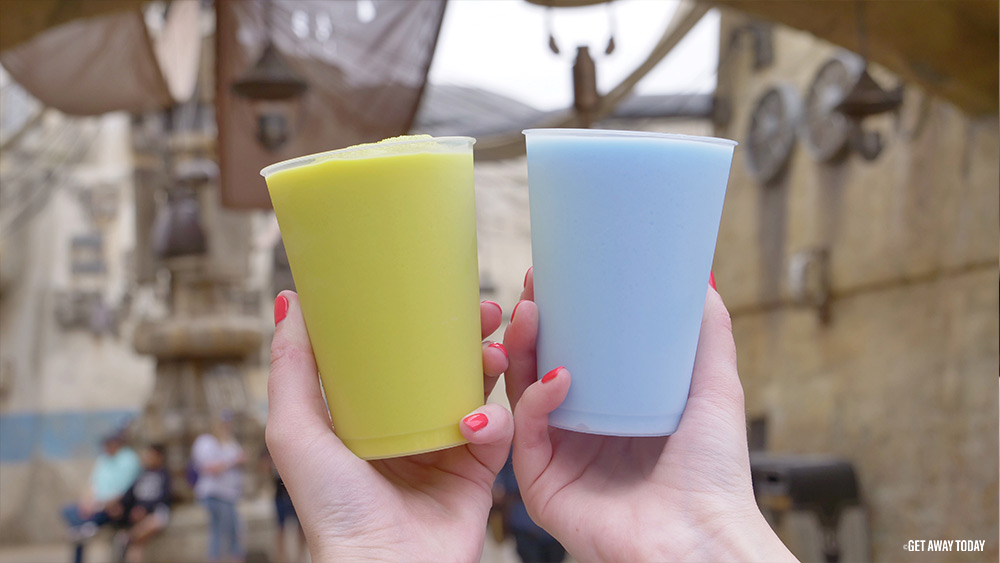 Disneyland Dining - Star Wars: Galaxy's Edge
Disneyland dining is always a hot topic, which is why we created a video with all our favorite Disneyland dining in Star Wars: Galaxy's Edge. Whether you chug a Blue Milk or try the Fried Endorian Tip-Yip, your taste buds are in for an intergalactic adventure. Check it out below, and let us know what you've tried in the new Star Wars Land!

Disneyland Dining - Star Wars: Galaxy's Edge
For those who want a breakdown of our Disneyland Dining - Star Wars: Galaxy's Edge vidoe, keep reading.
Disneyland Dining - Star Wars: Galaxy's Edge
Kat Saka's Kettle
What's a trip to Disneyland without a bucket of popcorn? Luckily, guests who visit Batuu will be able to try the Kat Saka's specialty - Outpost Mix. This colorful popcorn snack combines savory and sweet flavors, with a hint of spice. Kat Saka's recipe is popular among locals and is sure to be a favorite for you too! While you're there, don't forget to pick up a MSE-6 Repair Droid to hold your popcorn as you explore Black Spire Outpost.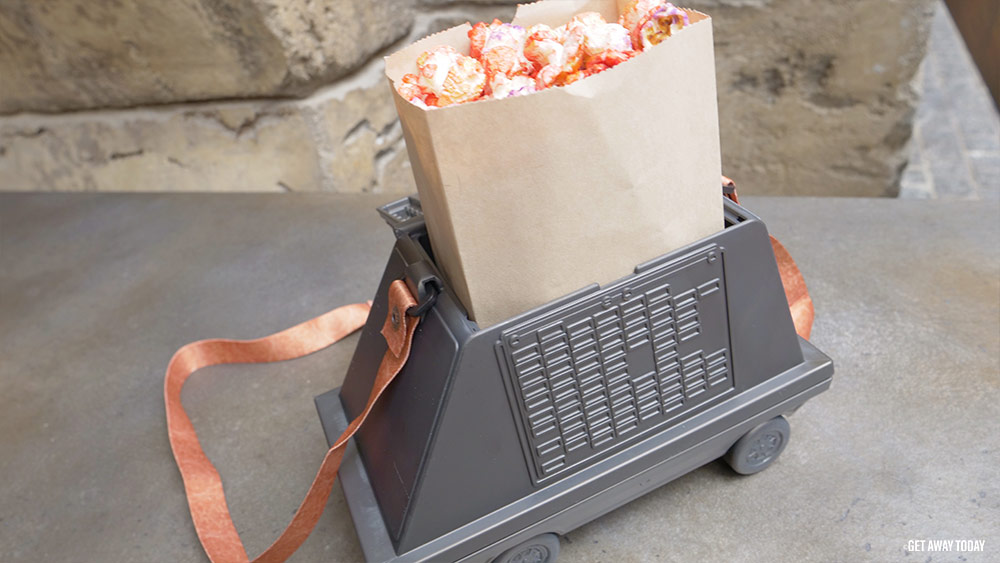 Milk Stand
At the Milk Stand, longtime fans of the Star Wars franchise will finally be able to try Blue and Green Milk. Here, you can quench your thirst with Bubo Wamba Family Farms' most exotic delicacy. This refreshing drink combines fruity and tropical flavors, making it one of the most unique treats at Star Wars: Galaxy's Edge. Although the word "Milk" is in the title of this popular beverage, it actually is made of a plant-based dairy blend of Coconut and Rice Milk, making it accessible to those with dietary restrictions. Represent.

Docking Bay 7 Food & Cargo
Chef Strono "Cookie" Tuggs has landed on Batuu and brought a food freighter with him. Located inside a working hangar bay, Docking Bay 7 Food & Cargo provides guests with unusual dishes that bring unique flavors to life. Enjoy plates like Braised Shaak Roast, Fried Endorian Tip-Yip and Felucian Garden Spread. With a cookbook filled with recipes from around the galaxy, guests who visit Docking Bay 7 Food and Cargo won't be disappointed.
Ronto Roasters
Ronto Roasters is home to the most mouth-watering meat stall in Black Spire Outpost. Using a recycled podracing engine to fire up a barbeque pit, guests will be able to enjoy grilled Ronto and interact with a former smelter droid, 8D-J8 as they order their food. Choose between Meiloorun Juice, Turkey Jerky and a Ronto Wrap filled with a variety of spices, coleslaw, roasted pork and grilled sausage.
Oga's Cantina
Last, but certainly not least, is Oga's Cantina. Here, visitors of Batuu will be able to grab a drink, catch up on the latest gossip and even dance to the tunes of R-3X, the Catina DJ – a former Starspeeder pilot on Star Tours. This unique atmosphere will allow guests of all ages to partake of unique concoctions. Try non-alcoholic favorites like Blurrgfire and Hyperdrive (Punch It!), along with alcoholic beverages like Jedi Mind Trick, Fuzzy Tauntaun and more.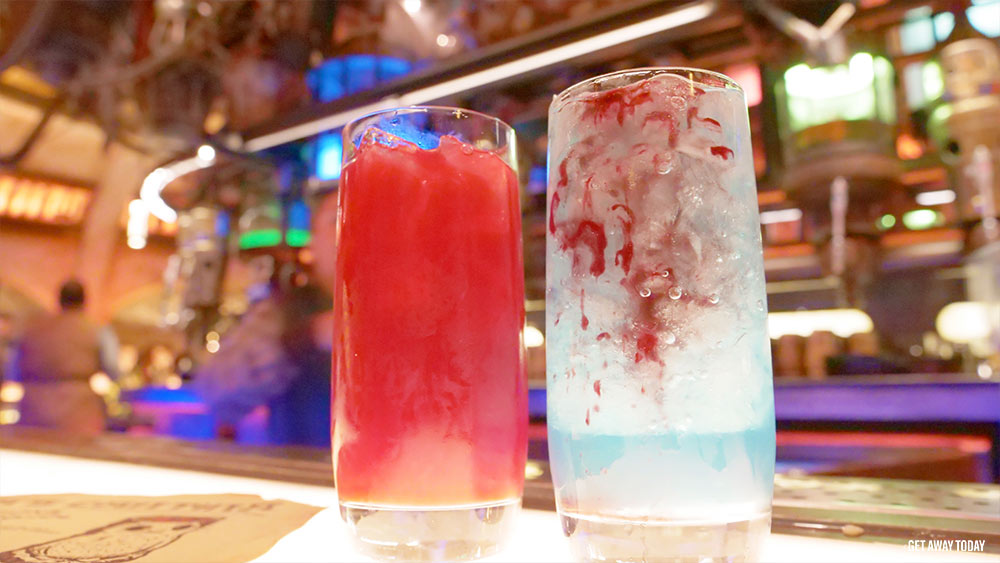 We hope you enjoyed our overview of all of the dining options you can find in Star Wars: Galaxy's Edge. However, nothing is better than actually experiencing it for yourself! To book your Star Wars: Galaxy's Edge vacation, visit our website or call our travel experts at 855-GET-AWAY. Be sure to like and subscribe for even more travel tips and tricks.