UPDATED FEBRUARY 2020 As you probably know,
Star Wars
: Galaxy's Edge is now open at the Disneyland Resort, and it is complete! The planet of Batuu, on which Galaxy's Edge is located, has experienced quite the journey in the last year or so, from requiring Boarding Passes to simply enter
Star Wars
land to now only requiring Boarding Groups to ride
Star Wars: Rise of the Resistance
. In both Disneyland and the
Walt Disney World Resort
, you can live your own
Star Wars
story and we're here to tell you all about it.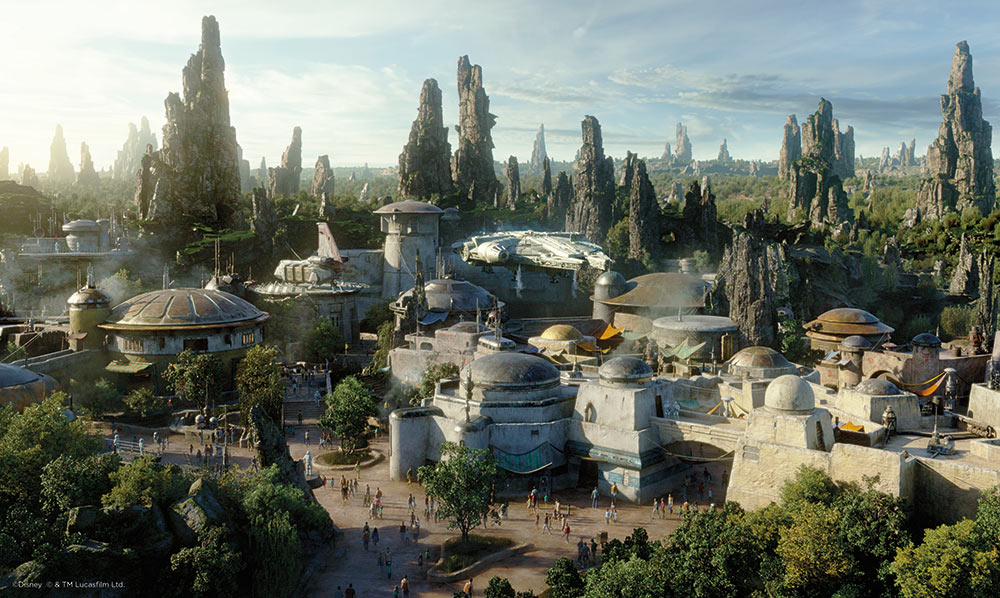 How to Get Into Star Wars Land
Initially, when Star Wars: Galaxy's Edge opened at the Disneyland Resort, there were questions about how to get into the new land. In an effort to help manage crowds, Disney implemented a no-cost reservation system. However, as of 2020, you can visit the planet of Batuu and explore Galaxy's Edge as long as you have valid theme park admission. Day or night, it's an out-of-this world experience!
How to Get Into Star Wars Land at Disneyland
Accessing Galaxy's Edge couldn't be more straightforward as of 2020; all you need is valid theme park admission. You'll always find discount Disneyland tickets with Get Away Today, so you just have to choose your length of stay, and whether or not you'll pre-purchase your tickets with Disney MaxPass. There are two rides in Galaxy's Edge Disneyland, and while neither is available for FastPass requests, you may still want MaxPass for the PhotoPass opportunities. Disney PhotoPass photographers can be found in Galaxy's Edge, and they can capture your experience for you while you enjoy the land. With MaxPass, you have unlimited PhotoPass downloads so you can remember your visit to Batuu.
How to Get Into Star Wars Land as a Disneyland Resort Hotel Guest
Guests staying at either Disney's Grand Californian, the Disneyland Hotel, or Disney's Paradise Pier Hotel will not have Extra Magic Hour access to Galaxy's Edge. Currently, Galaxy's Edge is not included in early admission so you don't have an advantage over guests staying elsewhere.
However, you can take advantage of Extra Magic Hour to experience other parts of the Resort and leave the rest of your day more open for visiting Star Wars: Galaxy's Edge. Check out our Disneyland Resort Hotel specials HERE for travel now through April 16, 2020.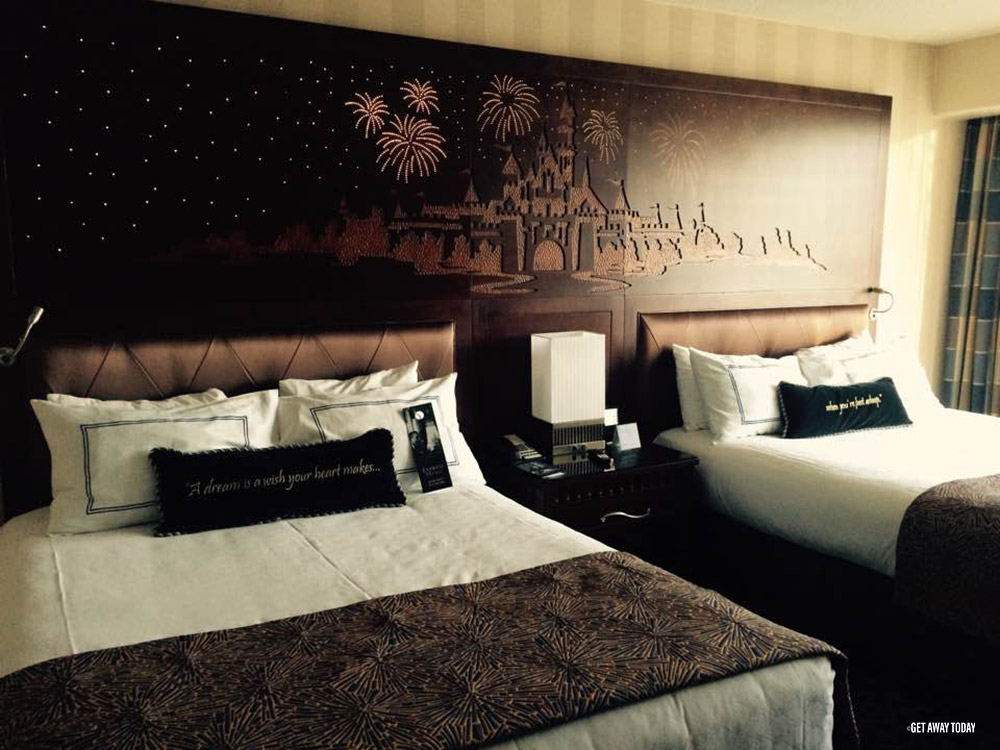 Another perk of staying at a Disneyland Resort Hotel is that the souvenirs you purchase while in Star Wars: Galaxy's Edge can be delivered to your hotel at no additional charge. If you choose to make a lightsaber at Savi's Workshop or a custom droid at the Droid Depot, you can carry the items around with you the rest of the day or take advantage of the convenience of complimentary merchandise delivery. The same goes for other items you collect while browsing the outposts of Galaxy's Edge. See our Review of Shops at Star Wars: Galaxy's Edge HERE.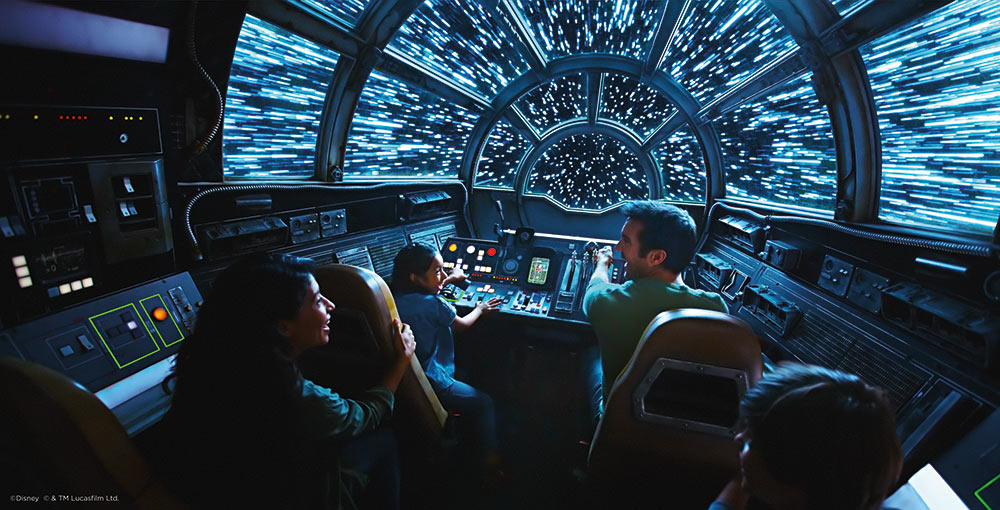 What is the Virtual Queue for in Star Wars Land?
The virtual queue is for the newest ride in Star Wars: Galaxy's Edge and is handled through the official Disneyland app. In order to enter the virtual queue, also known as a Boarding Group for Star Wars: Rise of the Resistance, you MUST already be inside the park. The virtual queue should function like a traditional queue in that it will be first come, first served. This means you'll want to be in Disneyland early to secure your place in line. You can read all about How to Ride Rise of the Resistance HERE.
It's important to note that once you're in the virtual line/Boarding Group for Star Wars: Rise of the Resistance, you can play and explore just like you normally would do at Disneyland. You can even head over to Disney California Adventure if you have a Park Hopper. When it's your turn to ride Rise of the Resistance, you'll get a notification via the Disneyland app. From the time you get your notification, you'll have two hours to get to Star Wars: Galaxy's Edge to ride Rise of the Resistance. That means no matter what you're doing, you'll have plenty of time to get there. So go watch Frozen - LIVE at the Hyperion, knowing no matter when your notification comes, you'll still be able to make it in time for your turn.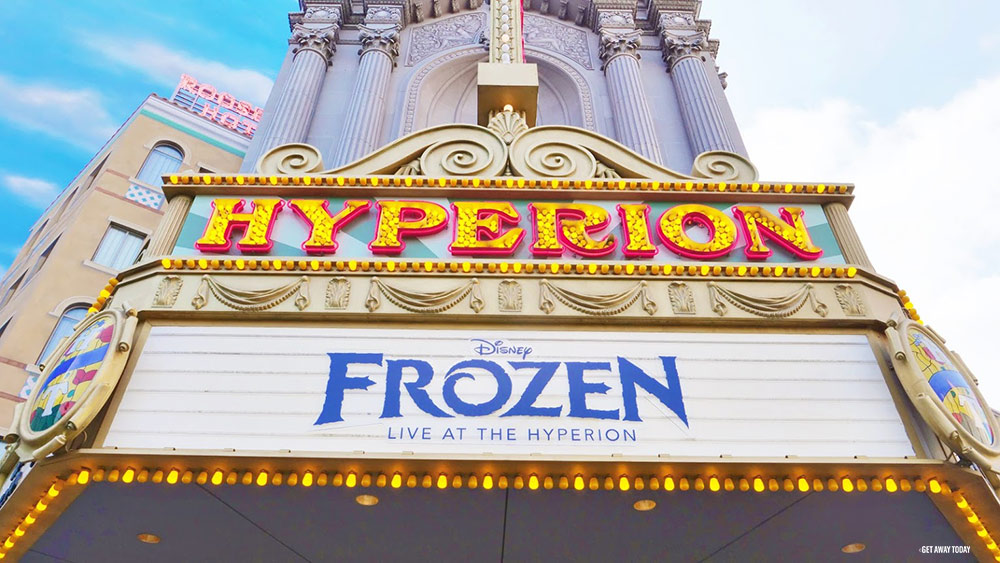 If you'd prefer you can enter Star Wars: Galaxy's Edge before your Boarding Group is called up and experience the dining, shopping and souvenir experiences and stay as long as you'd like. You can keep checking the Disneyland app to see where you stand in the virtual queue, so you'll know about how much time you can spend in the land, and if you can visit other parts of the Park as well.
How to Get Into Star Wars Land at Walt Disney World
Unlike at Disneyland, accessing Star Wars: Galaxy's Edge in Disney's Hollywood Studios never required a reservation. From opening day, guests have been able to access the new land just with valid theme park admission. To ride Star Wars: Rise of the Resistance in Walt Disney World, you will use the My Disney Experience app to request a Boarding Group in a process just like that in place at the Disneyland Resort.
How to Get Into Star Wars Land at Disney's Hollywood Studios with Extra Magic Hour
Walt Disney World has included Star Wars: Galaxy's Edge with the standard Extra Magic Hours. Extra Magic Hours are available to guests staying at one of the 35+ Disney Resort Hotels at Walt Disney World. Extra Magic Hours allow guests to arrive either before a certain park opens, or stay later after the park closes. Extra Magic Hours vary by days, times and parks and are subject to availability. The schedule can always be found on the Disney app or online, so it's good to check it regularly. And when you book any 2-night or longer Walt Disney World vacation package that includes theme park tickets and a Resort Hotel, you have access to our complimentary concierge service. One of our travel experts can make FastPass+ requests and dining reservations for you so you can get the most out of your vacation.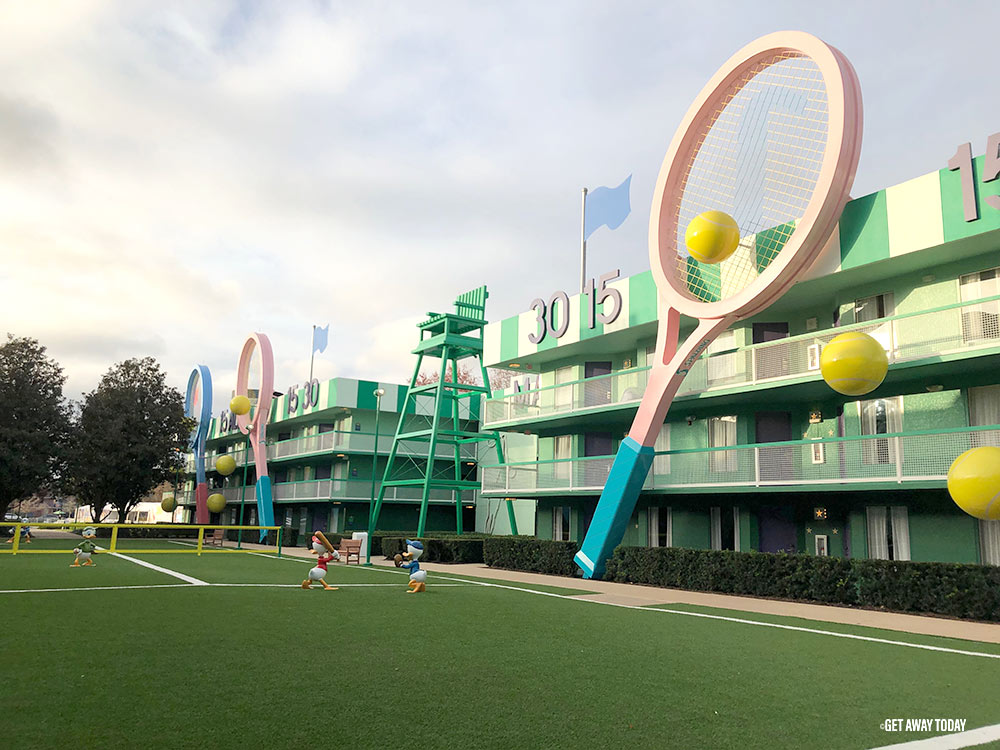 Booking Your Star Wars Land Vacation
No matter which coast you are heading to, we'd love to help you plan your Disney vacation and help you get into Star Wars: Galaxy's Edge. We can help you plan the perfect Disneyland or Disney World vacation and get the best deals for Star Wars: Galaxy's Edge.
You can find our Disneyland packages and tickets online. The same prices and packages are available over the phone as well at 855-GET-AWAY. Get your tickets to the Disneyland Resort online. For Walt Disney World, you can either shop online, or call our agents directly at the same phone number. Because the Walt Disney World Resort is so large, many families prefer talking to an agent to make sure everything is set. Either way, our team is here and ready to help make sure you get the lowest price and the best service.