Have you noticed that the fall leaves pile up outside as fast as laundry piles up inside? Why not make the clean-up fun with a little Disney Magic? Work seems to turn into play when Mickey is involved.

All you need are a few basic things. I ordered a pumpkin leaf bag set off Amazon. It had one big pumpkin leaf bag and two small leaf bags in the package. And the bags already had a jack-o-lantern on them! It was perfect for building our Mickey Mouse Pumpkin lawn decoration. To make it easy, I've added affiliate links for all of the supplies that I used so you can get your bags. Just click on any of the images below to get yours!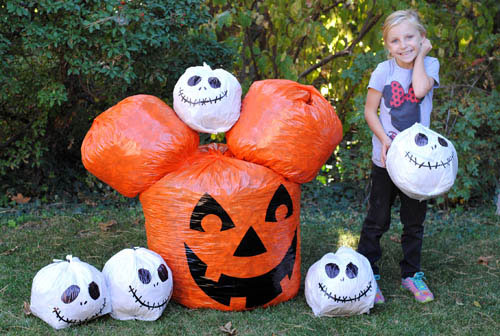 Start by letting your kids rake the leaves into piles. My kids all thought raking was a blast. They spent some time jumping into the piles before we gathered the leaves into the leaf bags.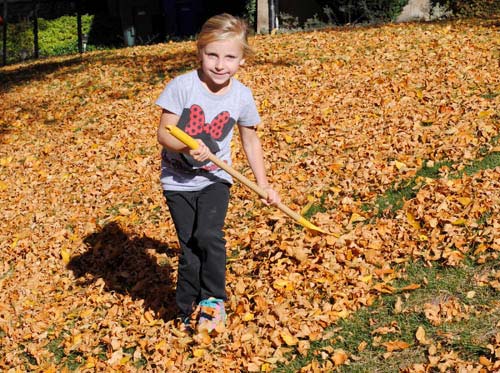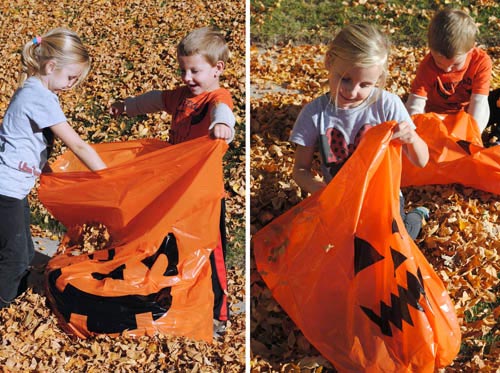 Once the bags are full, tie the tops closed. The pumpkins are cute just like this, but we thought they would be even more festive as Mickey Mouse.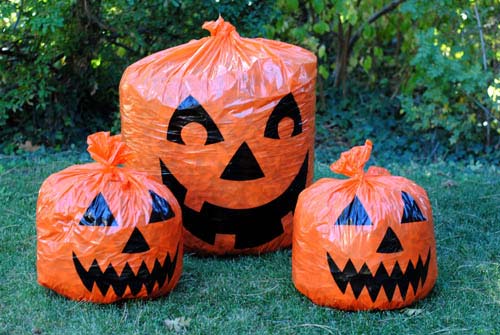 Take a few pieces of Duct Tape and attach three big loops onto each side of the big pumpkin head. Then, stick the smaller pumpkin bags onto the big one right on top of the Duct Tape. This makes the Mickey Ears. It's as easy as that! We love turning work into play!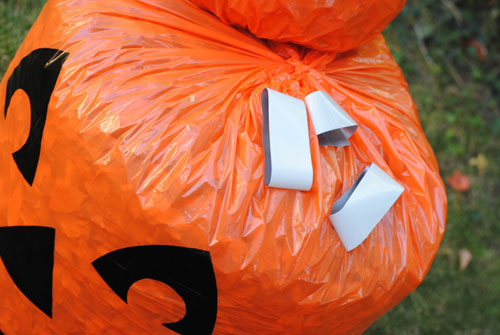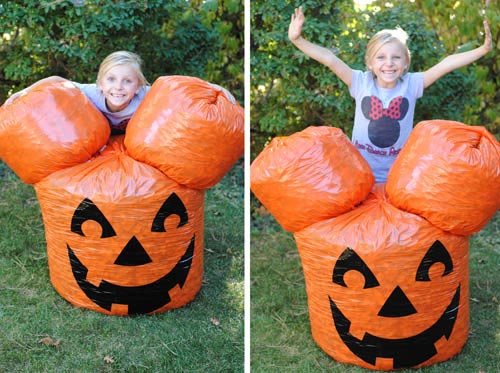 Because I am confident there will still be leaves on your lawn, even after the Mickey bags are full, here is another fun way to add some Disney leaf bag decor to your yard - Jack Skellington heads!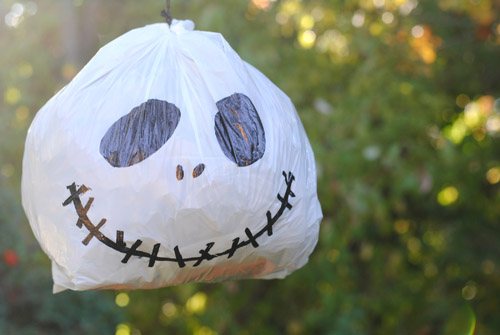 Start by drawing the face onto small white 4-gallon trash bags a giant Sharpie marker. I ordered them off Amazon too! You can look up a photo of Jack Skellington online, or just go off my drawing. It doesn't have to be perfect. Halloween is supposed to be scary.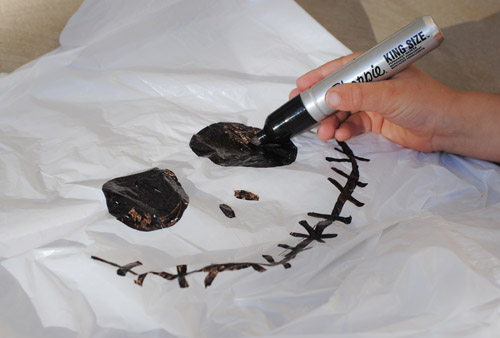 Fill a white bag with leaves and tie it off. Then, tuck it inside your Jack Skellington bag. I found that having a double layer of white trash bags was best.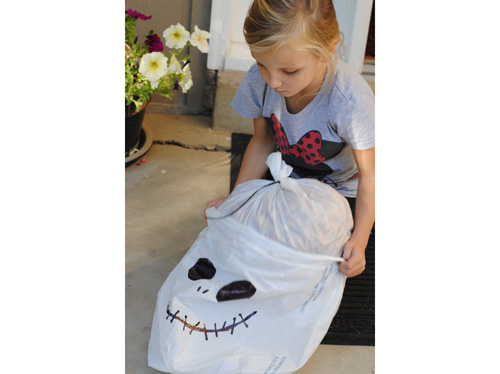 Tie the bag closed and it is finished!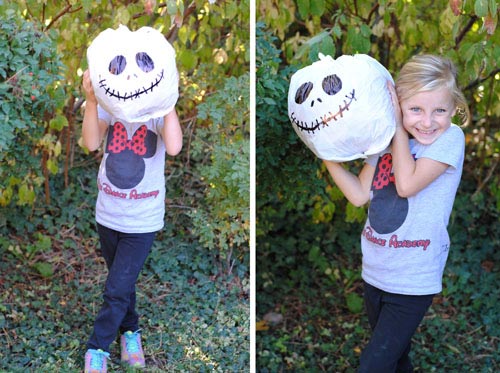 You can hang the bags from a tree using twine or simply place them around your yard wherever you please. It is certainly an inexpensive and simple way to add some Disney Halloween fun to your house.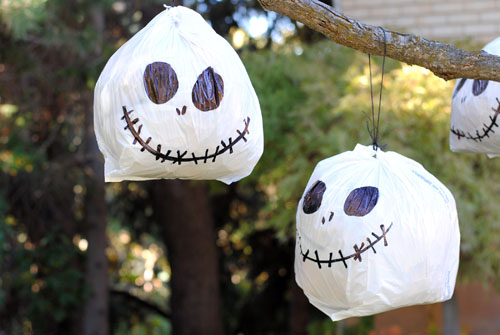 We hope this helps you bring some Disney inspired fun to your home this Halloween! If you haven't had a chance to experience Halloween Time at the Disneyland Resort yet, there's still time! Check out our Disneyland packages with 3rd, 4th and 5th night free specials at select Anaheim area hotels for the most savings. Book online or call our Disney experts at 855-GET-AWAY.


Check out these other great articles:

Disney's Halloween Time and Mickey's Halloween Party 2014
Disney Halloween Apples Tutorial: Magic at Home
Mickey Mummy Drink: Magic at Home
Make the Wicked Queen's Poisoned Apples