There's more than just Halloween to make you scream and shout this October. Your whole family will want to celebrate the spooktacular season on the sunny coast since Kids Free in San Diego is back for 2017! We've gathered every park and attraction that your little ones will be able to enjoy for free this October.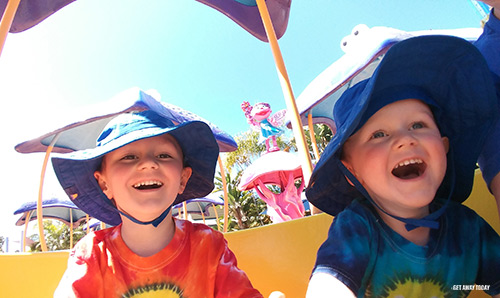 While fall may technically start in September, I feel like October is the best embodiment of the season. Changing leaves, chilly nights and lighted pumpkins let me know that fall – and Halloween – are really here. Fall may be my favorite season, but the colder weather and shorter days tend to have me longing for a sunny beach. Which is why I love San Diego – it offers both a reprieve from the colder weather and so many fun things for a family to do.
The beautiful coast and warm weather aren't the only things that make San Diego the perfect fall vacation spot. What makes San Diego the best place to visit in October is their Kids Free promotion! Yes, you read that right: Kids Free in San Diego.
The Kids Free in San Diego promotion originally began seven years ago when the San Diego Museum Council wanted to celebrate the county by offering kids free admission. The celebration has grown each year and now almost all of our favorite San Diego theme parks and attractions join in on the Kids Free fun! To help you plan the most fun – and least expensive – trip, we've gathered a list of everyone offering Kids Free in San Diego this October.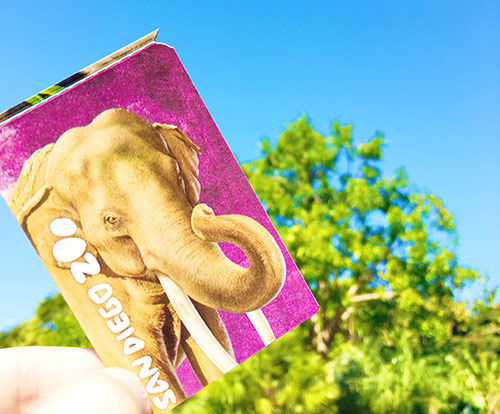 Kids Free in San Diego October 2017
San Diego Zoo: October 1st – 31st
Lions and tigers and bears, oh my! You'll see all that and more when you visit the world-famous San Diego Zoo this fall. The top-ranked zoo is one of the largest, housing over 3,500 animals and 650 species. Your entire family will be amazed as they glimpse a look into the wild, from watching elephants splash around to hearing a lion's roar.
The zoo recently opened the first portion of their brand-new Africa Rocks exhibit. The exhibit will focus on the biodiversity of the African continent and is set to be finished by the end of this month, making October a great time to visit. You'll get to see the brand-new exhibit and take advantage of the zoo's Kids Free in San Diego tickets. The only thing that tops getting to see such majestic animals up close is getting to do it for free! The San Diego Zoo Kids Free tickets are available to purchase now, for travel October 1st to 31st. Click here to purchase them.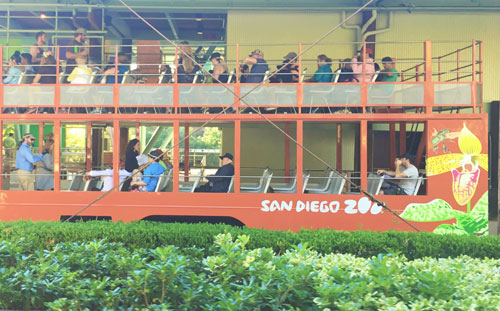 San Diego Zoo Safari Park: October 1st – 31st
Does your family love tigers, lemur monkeys and other savanna creatures? Then the San Diego Zoo Safari Park is must-see on your next trip. The expansive park mimics a real-life savanna like no other, even offering safaris and ziplining through the desert sanctuary. You can even watch cheetahs race across the land, competing to be the fastest cat in the park. Don't worry, we've never seen a cheetah cheat this one!
The San Diego Zoo Safari Park offers a lot of great add-ons, like their VIP Safari and Roar & Snore Safari. There's even an option to see behind-the-scenes of the habitats and care provided. These can be such fun splurges and are much easier on the wallet when you take advantage of the Kids Free in San Diego promotion during October! That means all of your little ones, up to 11 years old, can get in free with a paying adult October 1st to October 31st. You can purchase your Kids Free in San Diego tickets for San Diego Zoo Safari Park in advance here.
If you're looking to visit both the San Diego Zoo Safari Park and San Diego Zoo, the Kids Free in San Diego saves you even more. On top of getting free admission for your kids during October, you'll also save $12 per adult ticket. Whether you choose to visit each park once or spend both visits in the same park, purchasing the 2-Visit Pass during Kids Free in San Diego will save you the most.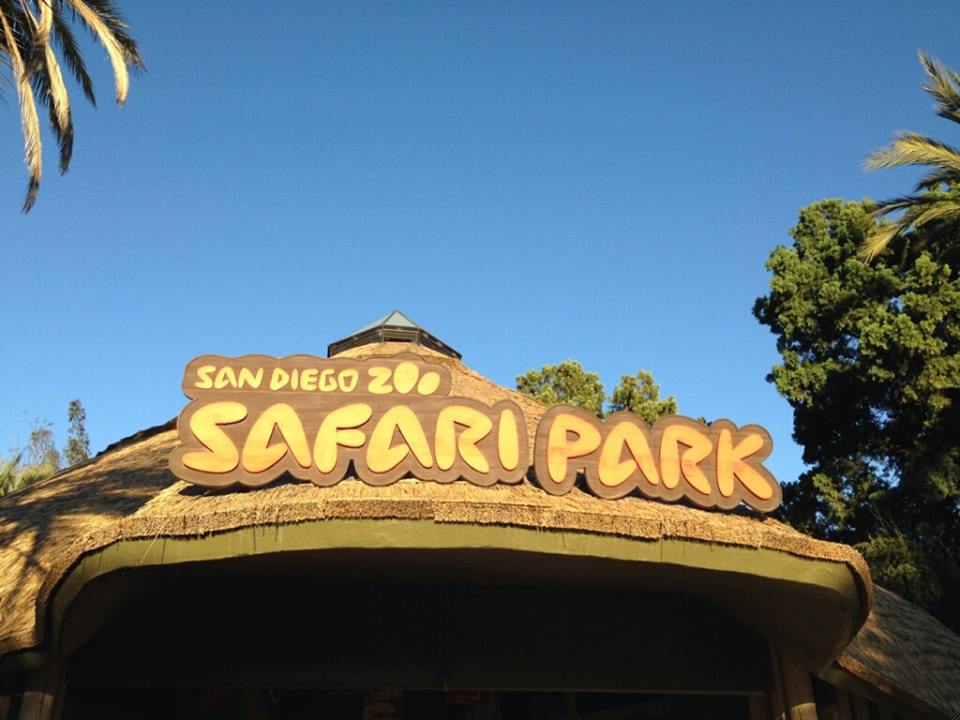 Old Town Trolley Tours: October 1st – 31st
It would be hard to visit San Diego without taking time to appreciate the breathtaking coast line. The county is known for being home to more than 30 beaches, each offering beautiful views and the chance to frolic in the warm ocean water. If you're looking to visit more than one beach in a day, your family will love the Old Town Trolley's La Jolla & Mission Beach Tour. With four stops and the ability to hop on and off as you please, it's the perfect way to spend a day in San Diego.
The Old Town Trolley offers more than just beach tours, too. Another popular one is the San Diego Tour. This 2-hour tour will take you through eight iconic stops while sharing the history and stories behind them. Or, choose the San Diego SEAL Tour to explore both the land and water of San Diego. You'll get an up-close look at the Sea Lions in the San Diego Bay and learn more about the rich military history of the city on this tour. No matter which tour you choose, your family is sure to have fun seeing San Diego like never before!
You can save more when you purchase your Old Town Trolley Tour tickets in advance. The Kids Free in San Diego promotional tickets are available now, for travel October 1st through October 31st. Click here for more information and to purchase tickets.
SeaWorld San Diego: September 1st – October 31st
We love SeaWorld – it offers so much fun for families while working hard to protect marine life around the world. Everyone in your family will love being able to learn about their aquatic friends one minute and jump on a ride or enjoy an energetic show the next minute. You'll be able to experience even more fun when you visit the park on weekends during Halloween time.
Starting on September 23rd and running through October 29th, SeaWorld San Diego's Halloween Spooktacular comes to life. Silly shows, trick-or-treating and costumed sea characters are the highlight of the event. Even if you attend during the week, you're sure to love the not-so-scary Halloween decor around the park.
The frightfully fun season only gets better when you visit the park September 1st through October 31st. SeaWorld San Diego is once again participating in Kids Free in San Diego, offering free admission to those 11 and under. Click to purchase your Kids Free SeaWorld San Diego tickets.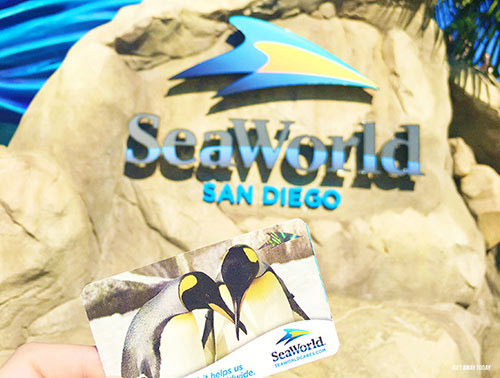 Legoland: NOW – October 30th
Legoland California is one of our favorite parks for families. While many of the attractions are best suited for kids up to 12, the Miniland USA displays and overall atmosphere are perfect for all ages. Everyone in your family will love the new Ninjago attraction and nobody will be able to resist the sweet delight of Legoland's famous apple fries.
During Saturday nights in October, the park offers a separate ticketed event known as Brick-or-Treat. Kids will be able to enjoy boo-tiful music and entertainment while they trick-or-treat through the park. Character meet and greets, costume contests and a Fall Festival add to the Halloween fun. While this separate event isn't required to have fun, your wallet may not mind the additional expense if your kids get in free. Legoland has almost always participated in Kids Free in San Diego and this year is no different.
This year, Legoland has made their Kids Free in San Diego offer better than ever before. Not only will kids get in free this October - they can get in free right this very second! Tickets must be used by October 30th, but can be purchased now. Buy your Kids Free in San Diego Legoland tickets here.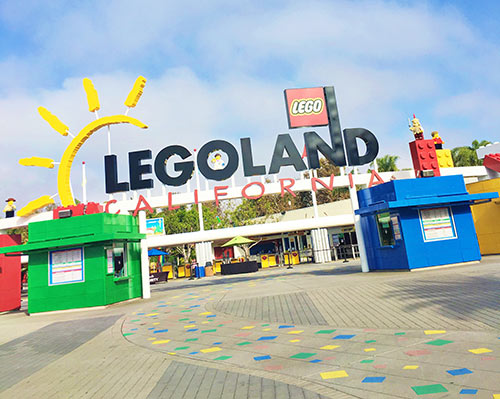 There you have it; all the attractions offering Kids Free in San Diego this October. In addition to this list, nearly every museum within San Diego County participates in Kids Free in San Diego. If you have an extra day in the sunny city, we suggest exploring Balboa Park. With so many museums near each other, you could hit multiple in a day all while not having to pay for kids!
The Kids Free in San Diego promotion is an amazing deal for families, making October one of the best times of the year to visit. Let us help you save even more on your San Diego vacation with our reduced hotel rates and exclusive perks! Book all of our discounted San Diego packages online or give our travel experts a call at 855-GET-AWAY. Whether you're traveling in October or not, we'll make sure you get the best price and service!

Check out these other great articles: