UPDATED MARCH 2020 Any good vacation starts with a plan. Our LEGOLAND vacation planning guide will give you all of the best tips on how to start your day at the LEGOLAND California Resort. We'll share the best attractions, places to eat and even where to stay.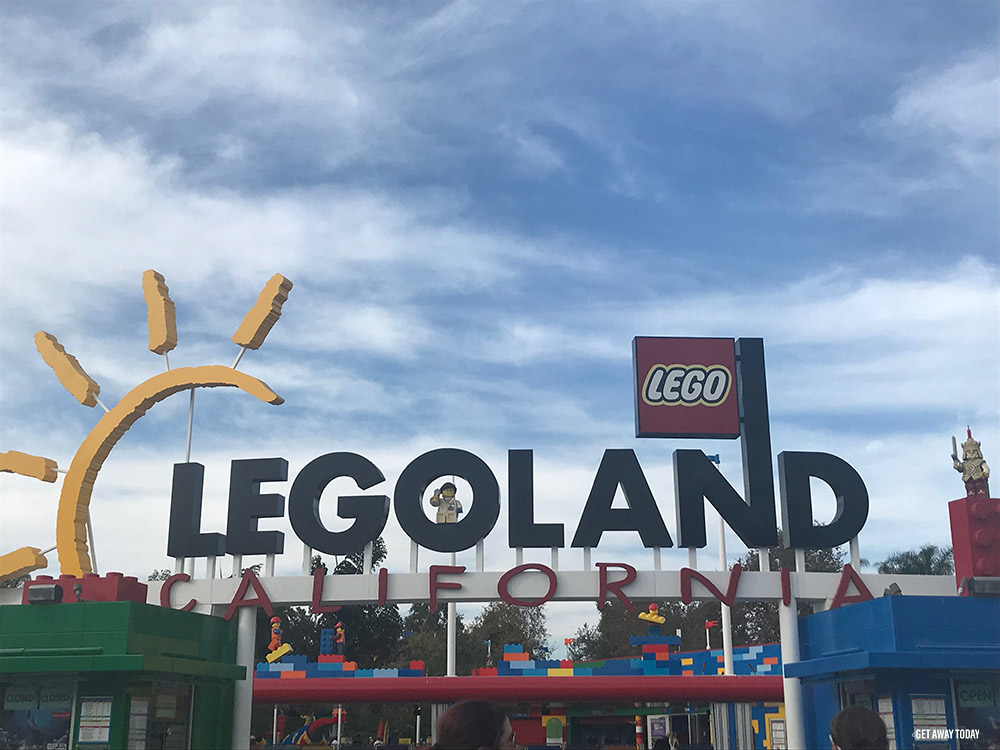 LEGOLAND Vacation Planning Guide
Don't plan your visit to LEGOLAND without reading our planning guide first. We break down everything you need to know. We'll start with the attractions, including the all-new The LEGO Movie World, followed by must-eats, and then on to tips, the SEA LIFE Aquarium, LEGOLAND Water Park and where to stay.

LEGOLAND Attractions
LEGOLAND California has over 60 attractions, some just for kids and some for the whole family. LEGOLAND was created with children ages 2-12 in mind, so many of the attractions are perfect for that age group. If you want to review our breakdown of which attractions are best for which ages, we suggest starting here: What is the best age for LEGOLAND?.
Before we share our list of the best LEGOLAND attractions, let's take a look at the all new LEGOLAND land opening up April 1, 2020.
LEGO Movie World
The new LEGO Movie World at LEGOLAND California features four new attractions. It takes the place of Heartlake City, and is the reason Duplo Village was recently relocated north to the hilltop. So, what are the new rides at LEGOLAND? Let's take a look!
Emmet's Flying Adventure - If you're a LEGO Movie fan, then you're probably familiar with the mega couch Emmet creates. He's not exactly a Master Builder, but that couch does end up being a big help on his journey! Emmet's Flying Adventure invites guests of LEGOLAND to grab a seat on a triple-decker couch for the ride of their lives. This virtual experience is experienced on a domed screen, which really makes you feel like part of the action. Be prepared to encounter smells and even a little glitter on Emmet's Flying Adventure. This new ride is designed for guests 40" and taller.
Photo courtesy of Legoland
Unikitty's Disco Drop - Move to the music with Unikitty on this 30-foot, hydraulic drop ride. It also spins, and at the top is a digital image of Unikitty herself, making faces that correspond with the ride movements. The minimum height for this new LEGOLAND ride is 40".
Benny's Play Ship - If under 48" or the age of 6, guests must be accompanied by an adult to play on this structure. Featuring space theming and Benny himself, LEGO-lovers can climb, slide and explore this playground with a rocket facade.
Queen Watevra Wa'nabi's Carousel - There hasn't been much information released for the new LEGOLAND carousel, but the name gives us some big clues! We expect guests of any height will be able to climb aboard a variety of LEGO-themed character seats for a spin on this carousel. We'll update when we have more details.
Emmet's Super Suite - Cast Member meet and greets are hosted in Emmet's Super Suite at LEGOLAND. Expect to feel transported right to Bricksburg in a replica of Emmet's very own living room.
Overview of LEGOLAND's Top Attractions
LEGO Technic Coaster - Minimum Height 42"
The Dragon - Minimum Height 40"
Safari Trek - Minimum Height 34"
Coastersaurus - Minimum Height 36"
Knight's Tournament - Minimum Height 40"
LEGO City: Deep Sea Adventure - No Height Requirement
Bionicle Blaster - Minimum Height 42"
Miniland USA - no height requirement - walk through area
LEGOLAND - Where to Eat
The food at LEGOLAND isn't your typical theme park food. LEGOLAND sources the freshest and local ingredients, and you can tell. Here are some of our favorite must-try foods at LEGOLAND:
Ninja Kitchen - delicious and fresh banh-mi sandwiches located right outside NINJAGO - The Ride.
Knights' Smokehouse BBQ - Texas barbecue slow-cooked in an all-wood smoker located in Castle Hill.
Granny's Apple Fries - cooked Granny Smith apples dusted with cinnamon and sugar and served with whipped vanilla cream located in Castle Hill. Don't miss this treat invented and then made famous by LEGOLAND!
Pizza & Pasta Buffet - build your own pasta, pizza, salads and soft drinks for one all-you-care-to-eat price located in the Imagination Zone.
Starting Your Day at LEGOLAND
The first thing you need to do to start your day at LEGOLAND is get there early. Although the attractions won't be open yet, you can enter the park 30-60 minutes prior to park opening. Guests staying at either the LEGOLAND Hotel or the LEGOLAND Castle Hotel can get in early and have access to select attractions. Hotel guests are identified and only allowed to board during early entry if they're wearing special slap bracelets provided by the hotel.
Below are the attractions that are open during early entry for hotel guests only:
Coastersaurus
Safari Trek
Fairy Tale Brook
The LEGO Movie Experience
NINJAGO 4D at the LEGO Show Place

Whether you're staying at one of the on-property hotels or not, getting to LEGOLAND early is the best way to get a good start to your day. You can start by wandering through some of the incredible LEGO displays and get some awesome photos. Once the park is officially open, you can line up for your favorite attractions.
Below is a sample strategy that will take you backwards through the park:
Castle Hill to ride The Dragon
LEGO City: Deep Sea Adventure
Pirates Shores
Fun Town (be sure to have your little kids do the Junior Driving School!)
LEGO Movie World
Explorer Island for Fairy Tale Brook, Safari Trek and Coastersaurus
Lunch Break
NINJAGO The Ride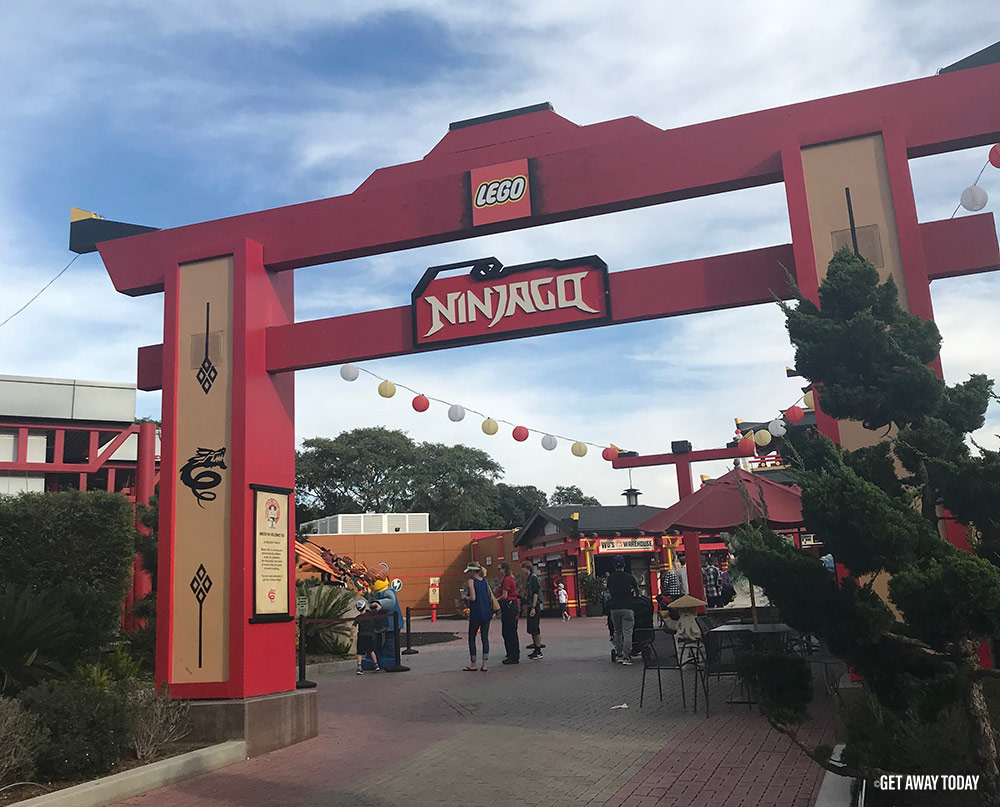 4D Show in LEGO Theater
Imagination Zone for LEGO Technic Coaster, BIONICLE Blaster and AQUAZONE Wave Racers
Land of Adventure for Dune Raiders, Lost Kingdom Adventure and Beetle Bounce (for little ones)
Coast Cruise
Now that you've done most of the attractions, you can take your time enjoying Miniland USA, the LEGO Star Wars area and the LEGO Movie 2 experience.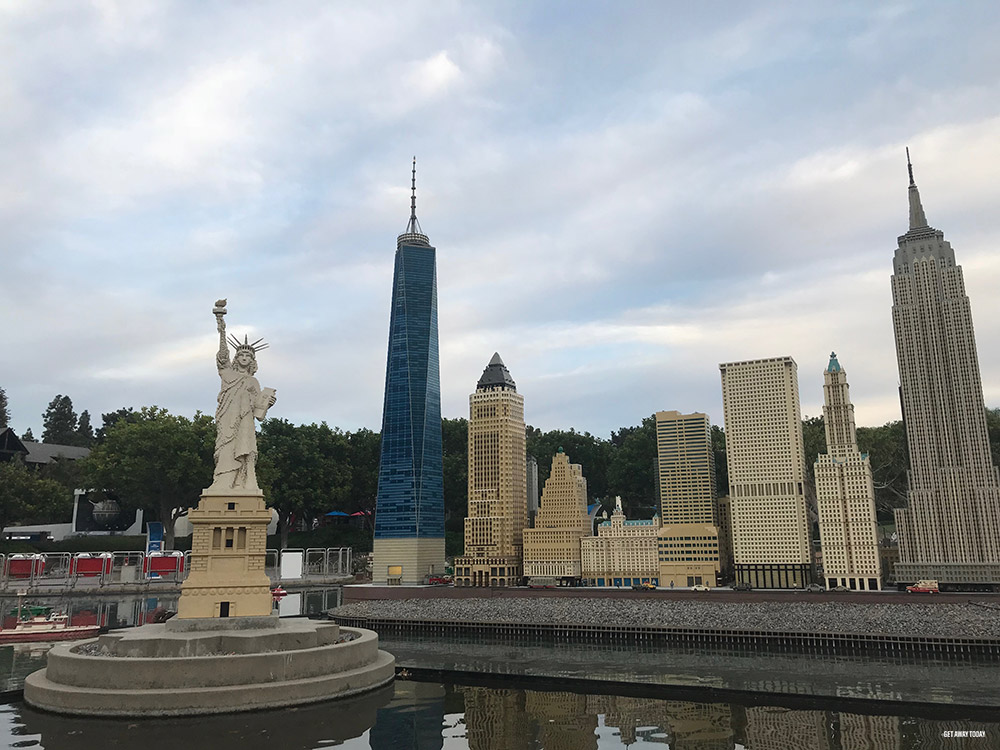 You can of course make your own strategy as well. Use our tips below to come up with the best plan of action for your vacation.
LEGOLAND Vacation Tips
Before you even step foot in LEGOLAND, be sure to download the app and spend some time familiarizing with the layout of the park. Make a tentative plan and make sure you know where to go. If there's something you really want to do, do it first so that you don't run the risk of running out of time.
Check the LEGOLAND app throughout the day for special coupons and deals. The app will regularly have deals for restaurants and shops in the park.
Bring some MiniFigures! Each LEGOLAND Model Citizen (park employee) has a MiniFigure on them at all times and is willing and ready to trade. You can bring your own MiniFigure from home, or buy one in the park to get in on the fun. You can also trade MiniFigures at select chops throughout the Resort.
Check the calendar before you go. During non-peak times of the year, LEGOLAND Park is closed on Tuesdays and Wednesdays. You'll want to make sure you don't unintentionally schedule a trip when the park is closed.

Other LEGOLAND California Resort Theme Parks
There are two other theme parks in addition to LEGOLAND that make up the LEGOLAND California Resort: SEA LIFE Aquarium and the LEGOLAND Water Park.
The SEA LIFE Aquarium is open 365 days a year and can be entered with or without LEGOLAND admission. The LEGOLAND Water Park is open select days March - November, and is only open 7 days a week from June - August. You must have valid LEGOLAND and LEGOLAND Water Park tickets for admission into the Water Park. The LEGOLAND Water Park also includes the Chima Water Park.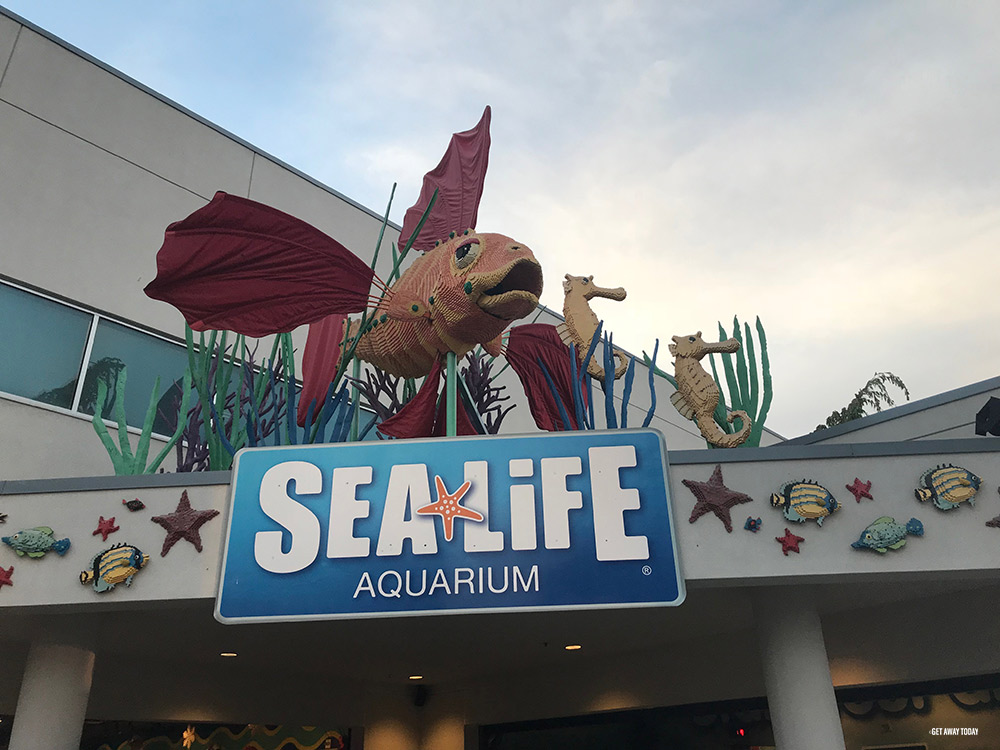 In order to access the SEA LIFE Aquarium or LEGOLAND Water Park, we highly recommend purchasing a Hopper ticket. The ticket will specify which additional attractions your ticket is valid for.
Plan on getting a 2-day ticket. Even if you won't be spending two full days in the parks, you'll enjoy having the flexibility and being able to enjoy LEGOLAND at a more leisurely pace. If you're traveling during a busy season, you may not be able to do all of the attractions in one day, so you'll be glad you have two days.

LEGOLAND Vacation Planning Guide - Tickets
Choosing which tickets you'll want for your LEGOLAND vacation is easy with Get Away Today. There are different combinations depending on how many days you'd like to spend at the LEGOLAND California Resort and what other theme parks you'll be visiting. If you are traveling when the Water Park is not open, those tickets will not be available for purchase for your dates. Here are the links to all of Get Away Today's LEGOLAND tickets:
LEGOLAND Vacation Planning Guide - Choosing a Hotel
Because LEGOLAND is located in Carlsbad, California, there are some really great hotels to choose from. In our professional and personal opinion, the very best places to stay are either the LEGOLAND Hotel or the LEGOLAND Castle Hotel. Here's why:
Both hotels are located right on property. You are just a few steps from the main LEGOLAND park entrance. It makes getting into the park in the morning a breeze, and it's so easy to go back and forth for midday naps.
When you stay at one of the LEGOLAND on-site hotels, you get early entry with theme park admission. It is the best way to start your day.
The hotels include a full breakfast buffet with every breakfast food imaginable... and then some.
Both the LEGOLAND Hotel and the LEGOLAND Castle Hotel have giant LEGO play areas, nightly parties, daily activities and awesome LEGO themed pools.
The guests rooms are unlike the guestrooms at any hotel you've ever seen. The rooms themselves are fully decked out in LEGO decor with different themes. In addition to having a king bed in the main bedroom area, each standard guest room also has a mini kids' bedroom. The kid room features a set of bunk beds with a daybed, a flat screen TV and even a little LEGO play/game area.
If staying on-site isn't in the cards for you for your trip, we have a few other top recommendations:
Booking your LEGOLAND vacation
We make booking your LEGOLAND vacation as easy as possible. All of our vacation packages can be booked online or over the phone at 855-GET-AWAY. Our agents have all visited LEGOLAND and are happy to give you first-hand experience.