The Holidays at the Disneyland Resort are in full-swing and we couldn't be more excited about the celebration. With festive décor, dazzling lights and jolly music around every corner, it truly is the most wonderful time of the year. Not only does Disneyland get to take part in the festivities, but Disney California Adventure is joining in on the fun this year too. Because of this, Cars Land has received a holiday makeover that is sure to get you in the holiday spirit.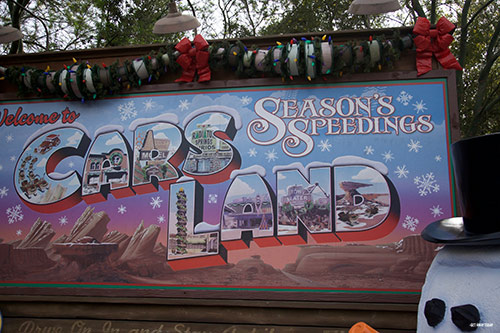 Today, we're sharing our interview with Mikey that talks all about the holiday joy you can find in Cars Land this year. Mikey is currently serving as a 2017-2018 Disneyland Ambassador, which means that he is a true Disneyland expert. Check out our video below to learn about everything you can't miss in the town of Radiator Springs this holiday season:
As if we didn't adore Cars Land before, the holiday celebration makes the quaint little town of Radiator Springs even more special. Here are just some of the highlights from the interview with Mikey:
What is new at Cars Land during the Holidays?
As Mikey mentioned, there are so many new things you can experience at Cars Land during Holidays at the Disneyland Resort. First, you'll be able to enjoy two brand-new ride overlays, Luigi's Joy to the Whirl and Mater's Jingle Jamboree. Both of these attractions have new décor and holiday tunes for you to revel in. Plus, you can find festive décor around every corner of Radiator Springs during the celebration. In addition to tire wreaths and twinkling lights, you'll be able to find unique holiday décor that represents each Cars character too.
What went into transforming Luigi's Joy to the Whirl and Mater's Jingle Jamboree?
Of course, the Imagineers at Disneyland work hard all year to ensure that the ride overlays have the perfect holiday touch. However, Mikey mentioned that a lot of the credit needs to go to the Cars characters themselves. Without them, the ride overlays wouldn't be possible. Way to go Luigi and Mater!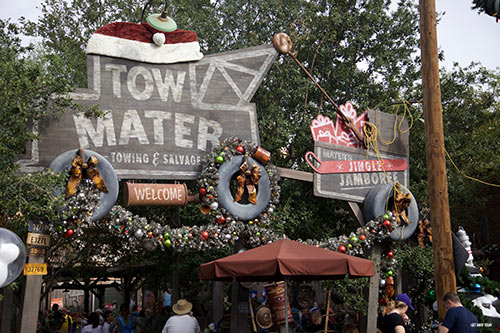 Any new food options in Cars Land for the celebration?
Mikey let us know that the Cozy Cone has a lot of new food options for the holiday season. At the Cozy Cone Motel, you can indulge in a Red Churro that comes with crème anglaise and a crushed candy topping. Additionally, try the Chicken Verde Cone that has chicken and salsa verde topped with queso fresco in a delicious bread cone. Plus, try out exclusive holiday food options at Flo's V8 while you're there too.
What are guests going to enjoy most about Cars Land during Holidays at the Disneyland Resort?
While Mikey stated that everything about Cars Land during the holiday season is wonderful, Cars Land at night is truly a special experience. You'll be able to see the town of Radiator Springs light up with thousands of twinkling lights. Plus, experience rides like Radiator Springs Racers, Luigi's Joy to the Whirl and Mater's Jingle Jamboree in an all-new way.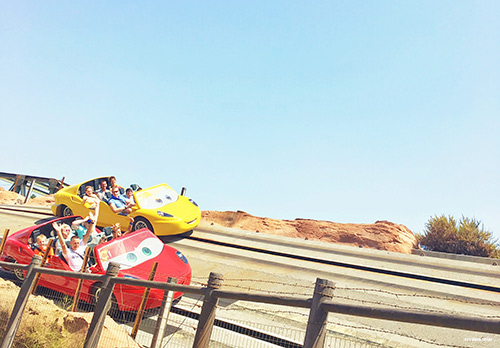 Have you been to Cars Land during Holidays at the Disneyland Resort? If so, let us know your favorite part in the comments below.
It's not too late to experience the magic of the Holidays at the Disneyland Resort. The celebration will continue until January 7, 2018 and we still have amazing ticket specials and hotel availability. All you need to do is book! To book your vacation, visit our website or call 855-GET-AWAY to speak to one of our agents directly. Don't miss your chance to visit The Merriest Place on Earth!

Check out these other great Holiday at the Disneyland Resort articles: