UPDATED FEBRUARY 2020 Holidays at Disneyland 2017 begin on November 10, and continue through January 7, 2018. This year's festivities promise to be unlike any celebration before or any yet to come. The Holidays at Disneyland 2017 are a combination of new additions, returning classics and last chances to experience some of your favorites.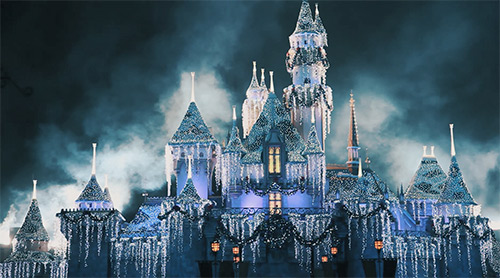 We've put together a master list of everything there is to know about the Holidays at Disneyland 2017. It's been a whirlwind of changes and announcements from Disney. To make it easy to keep track of everything, we've broken things down into four categories. Find out what's new, what's coming back, what's not returning this season and what will be leaving forever.
Things that are new for Holidays at Disneyland 2017
Mater's Jingle Jamboree - This is one of the newest announcements for Holidays at Disneyland 2017. Mater's Junkyard Jamboree will include a holiday makeover and new festive songs.
Luigi's Joy to the Whirl - Another last-minute addition to the holiday line-up at Cars Land is the holiday overlay to Luigi's Rollickin' Roadsters. Holiday decorations and music will spruce up this family-friendly attraction.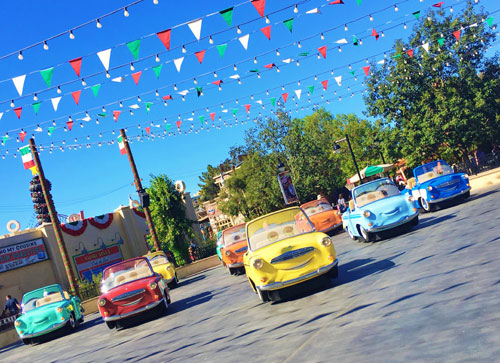 "it's a small world" Holiday FASTPASS - This holiday favorite is getting a FASTPASS option for the first time ever! Now you won't have to wait in a long line to celebrate holidays around the world.
MaxPass - We are thrilled that this is the first holiday season that MaxPass will be available. For just $20 per person per day, you'll want to take advantage of being able to make FASTPASS reservations from your phone. Remember that MaxPass includes free PhotoPass downloads too, so wear your holiday best and smile! And don't worry, if you aren't familiar with MaxPass, you can read all about it HERE.
Returning favorites at Holidays at Disneyland 2017
Haunted Mansion Holiday - Jack Skellington, his crew and the Oogie Boogie gingerbread house made their debut during Halloween Time. However, this mash-up of Halloween and Christmas remains throughout the holiday season.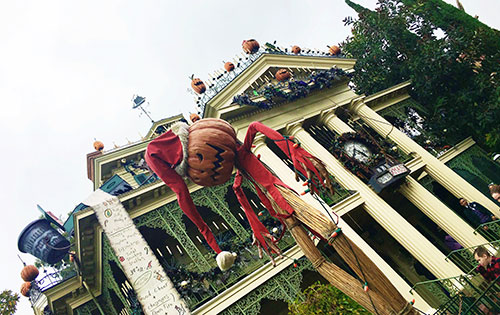 "it's a small world" Holiday - Our favorite version of "it's a small world" combines the classic song with "Jingle Bells" as you take a tour of holidays around the globe. Make sure you visit at night when the exterior is illuminated with a kaleidoscope of twinkling lights.

Christmas trees on Main Street U.S.A., Buena Vista Street and more - The décor for Holidays at Disneyland 2017 is sure to be bigger and better than ever before. Much like past celebrations, the ginormous Christmas tree will be making its return on Main Street, U.S.A. Plus - enjoy garlands, twinkling lights and the beauty of Sleeping Beauty's Winter Castle.
A Christmas Fantasy Parade - This is the quintessential holiday parade. Marching toy soldiers, prancing gingerbread men, Santa Claus and Mickey Mouse are just some of the characters you'll spot on the parade route.
Believe... in Holiday Magic - This is quite possibly the most magical fireworks show ever to premier at Disneyland - and that's saying something. This holiday spectacular ends with a light snowfall over Main Street, U.S.A.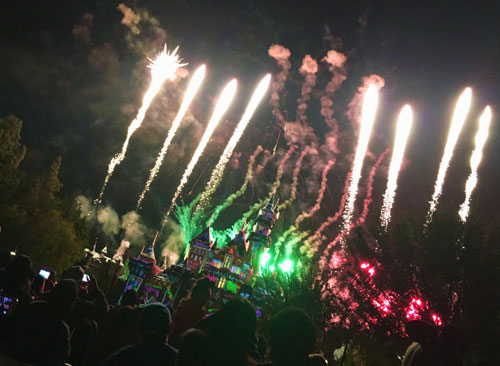 Things that won't be at Holidays at Disneyland 2017
Jingle Cruise - It was recently confirmed that the Jingle Cruise will not be part of Holidays at Disneyland 2017. No word on if it will return in the future, but we're glad to know that the classic Jungle Cruise will still be around during the holidays.
Things that are leaving forever after Holidays at Disneyland 2017
California Screamin' - If you haven't heard, this rollercoaster will close forever as part of the area becoming Pixar Pier. As of January 8, 2018, the ride will begin a major renovation where it will transform into the Incredicoaster. The Incredibles themed attraction is expected to open in summer 2018. Don't miss your last chance to blast off in 3... 2... 1...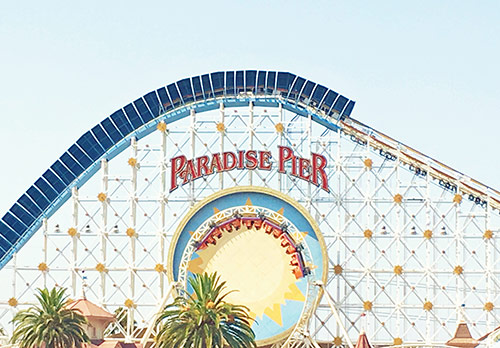 Ariel's Grotto - Another last chance is your opportunity to dine with the princesses at Ariel's Princess Celebration for either Breakfast or Lunch. This premium Character Dining experience will be no more after the final reservation on January 7, 2018. Remember that Character Dining can be booked 60 days in advance. We're sure these last few spots will go quickly, so we highly recommend making your reservation ASAP.
Cove Bar - Another restaurant closing permanently is the Cove Bar, one of the most popular dining spots in all of Disney California Adventure. We know that its replacement will be a large restaurant space, but the theme, cuisine and opening date have not been announced. If you want to get your fix of lobster nachos in, you better go quickly!
Paradise Pier – Paradise Pier will also be closing forever on January 8, 2018. While this closure is the beginning of the new Pixar Pier area which is set to debut in Summer of 2018, we are still going to miss the classic California charm that Paradise Pier always showcased.
To catch the most wonderful time of the year and cherish some of your favorite attractions at California Adventure one last time, make sure to book your holiday vacation as soon as possible. You can check out all of our current Disneyland packages online or call one of our travel experts at 855-GET-AWAY.

Check out these other great Holidays at Disneyland 2017 articles: