Out of all of the boutique hotels in Mexico, the Explorean Cozumel stands out for many reasons. Our Explorean Cozumel review will break down everything you need to know about this exclusive property.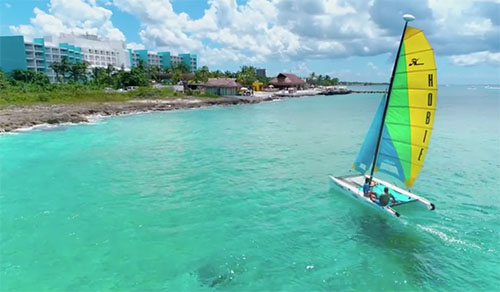 Photo courtesy of The Explorean Cozumel by Fiesta Americana
Snuggled between jungle and the Caribbean sea, you'll find The Explorean Cozumel. This boutique hotel is owned and operated by Fiesta Americana, one of the most popular all-inclusive resort collections in Mexico. Recently, Jen Dunyon from Get Away Today was able to visit both the Fiesta Americana Cozumel and The Explorean Cozumel. If you're interested in a large, family-friendly resort, The Fiesta Americana is an awesome choice. You can read our entire review about it here. If you're looking for something a little more exclusive and intimate with a higher level of service, The Explorean Cozumel is for you.
Choosing the right hotel or resort for your vacation is a big deal! If you've never been to a destination or stayed at a specific hotel, making a decision can seem overwhelming. We've broken down the rooms, location, dining and activities at The Explorean Cozumel for you. Check out our review to help decide if The Explorean is the right hotel for your Mexico vacation:
Explorean Cozumel Review - Rooms:
The rooms at The Explorean Cozumel feel like you've stepped into a spa retreat. Everything from the colors to the natural elements radiate relaxation. With how much the rooms have to offer, there is one item that is noticeably missing... a TV. You won't find a single TV in any of the 56 guest rooms at this hotel. Instead, it's the perfect place to disconnect from the real world and reconnect with who matters most. You can watch an entire room tour that we shared yesterday here:
Explorean Cozumel Review - Dining:
Because of its intimate size, there is just one bar and just one restaurant. What the dining options may seem to lack in quantity, they more than make up for in quality. Everything at both the bar and private restaurant is custom created according to each guests' personal tastes. The restaurant serves breakfast, lunch and dinner. If you're hungry during the in-between times, the chef will whip up a snack with fresh items purchased from the local market that day - just for you.
Because The Explorean Cozumel is owned by Fiesta Americana, you are able to dine at any of the restaurants at the Fiesta Americana. That expands your dining choices beyond The Explorean to include five additional restaurants and three additional bars. That means if you get tired of farm to table menus created just for you, you can head over for a quick burger from The Grill, gourmet pasta from Rosata or high-end Asian cuisine from The Peninsula.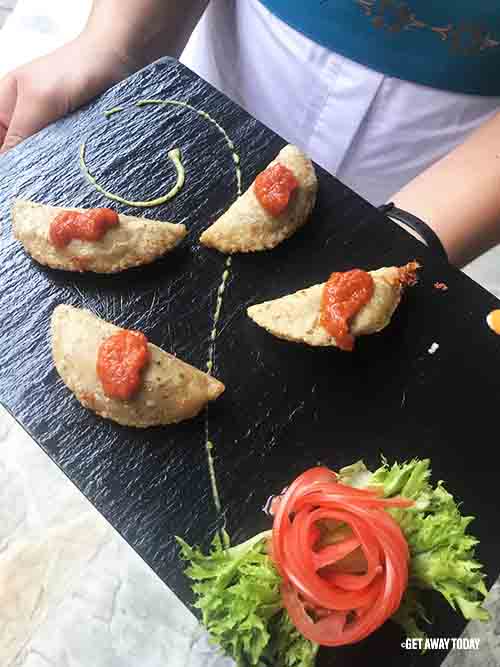 Explorean Cozumel Review - Beach:
The Explorean Cozumel uses the same private beach as the Fiesta Americana resort. This means you have access to the Beach Club, a number of over-the-water lounges, world-class snorkeling and more. While the beach itself isn't the typical sandy beach you may imagine, it's amazing. There is a small sandy area near a drop off where you can climb down a ladder directly into the temperate Caribbean water. It's important to know that the island of Cozumel is home to some pretty incredible beaches. You're only a short ride away from a multitude of sandy beaches if that's what you prefer.
Explorean Cozumel Review - Location:
The Explorean Cozumel is located on Mexico's largest island, about a 45 minute ferry ride from the popular tourist spot, Playa del Carmen. You can fly into Cancun, but you'll have a 3-4 hour commute from the airport. Rather, you'll have more vacation time if you fly directly into Cozumel. The Explorean is about a 20-25 minute drive from Cozumel's airport.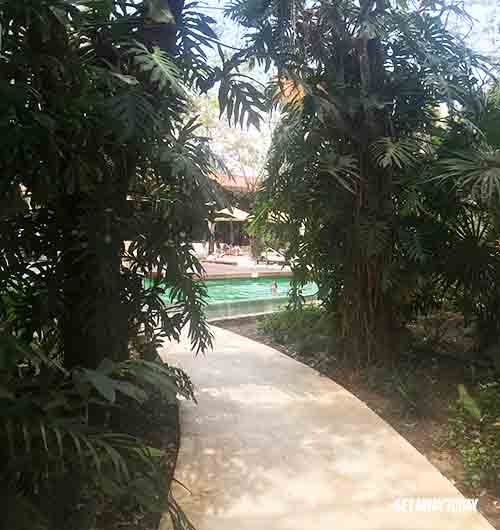 Once you get to the resort, you'll feel completely secluded from the rest of the world. It is set back about a two minute walk from the Fiesta Americana. You're far away enough from the action to feel transported into the jungle. Yet, you're still only about a five minute walk to the beach, and that means you can still enjoy that ocean breeze.
Exlporean Cozumel Review - Activities:
One of the most attractive draws of The Explorean Cozumel is that it includes so much more than your traditional all-inclusive resort. In addition to having access to everything that the more expansive Fiesta Americana has to offer, all of your excursions are included as well. That's almost unheard of! Trips to downtown, bicycle rides along the coast, island and snorkeling tours to some of the world's most desirable destinations are all included. But that's not all. Archeaology expeditions, paddle board and kayaking adventures, sailing and excursions will have you exploring some of the island's most popular areas like Punta Sur, Dzul-HA and San Gervasio.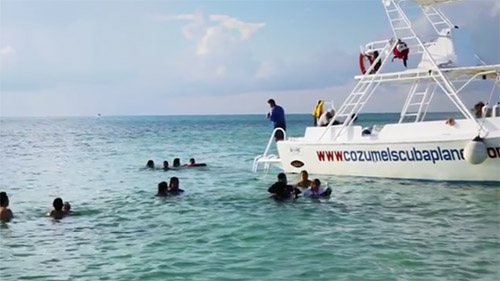 Photo courtesy of The Explorean Cozumel by Fiesta Americana
With so much to see and do - or not do - the possibilities at The Explorean Cozumel are endless. You can find as much adventure or relxation as you wish. Because it is so close to the Fiesta Americana, but it is still tucked away, you get the best of both worlds.
While this hotel may not be for everyone, we absolutely love it. We would highly recommend it for anyone who is looking for that extra level of service and attention. It would be a perfect romantic resort to celebrate a honeymoon or anniversary. It would also be really great for families who are looking to get away from the hustle and bustle of daily life and reconnect with eachother. There are no distractions, just natural beauty and plenty to explore.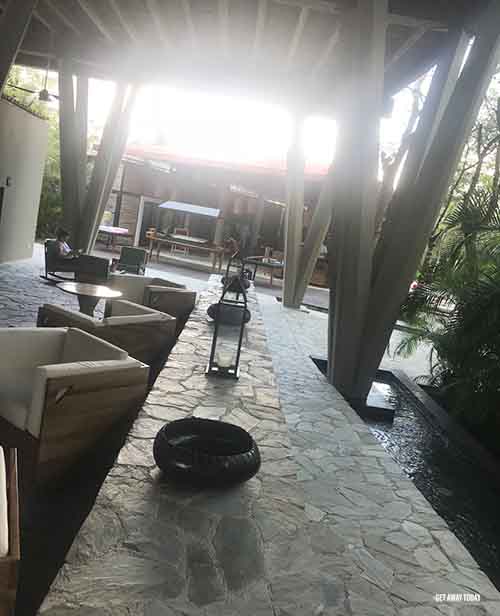 If you're considering a stay at The Explorean Cozumel, we hope this review helped. If you'd like to talk to one of our vacation experts, we'd love to help at 855-GET-AWAY. You can also check rates and more on our website. No matter what resort you choose for your Mexico vacation, our team would love to help you get there. We can help with every step of the booking process and are here to answer questions before, during and even after your vacation.

Check out more hotel reviews from some of our top destinations: