Looking for a way to reveal your Disneyland vacation this Christmas? Use our festive – and free! – printable letter from Santa. The letter comes straight from the North Pole and announces a Disney Christmas Surprise with a cute holiday twist.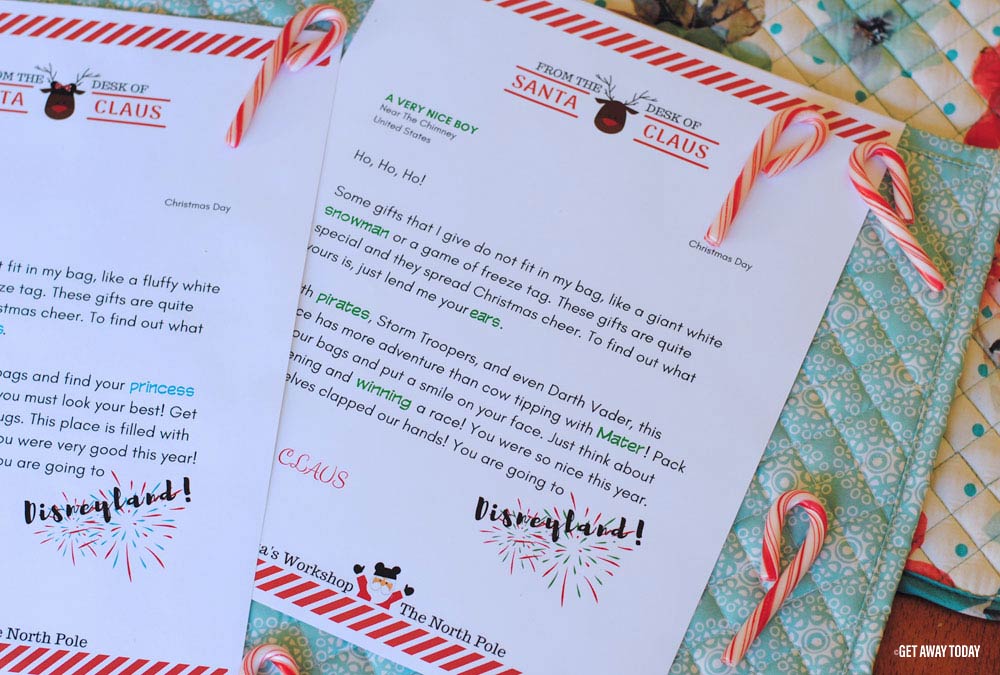 Are you giving a Disney vacation to your family this holiday season? If so, you're probably wondering "How can I surprise my family with a trip to Disneyland for Christmas?" When a trip to the Happiest Place on Earth is on your Christmas list, then this letter from Santa is going to make your life as easy and sweet as eating a plate full of Christmas cookies. Just make sure to leave one or two for Santa!
Vacations have become one of the most popular gifts – and for good reason! Making memories together as family is much more valuable than anything you can wrap under the Christmas tree. Memories at Disneyland are some of the very best. And we love helping make your Disneyland vacation as magical as possible...starting with the very beginning.
Plan your Disney Christmas surprise with this letter from Santa. The announcement that you're going to Disneyland comes direct from the North Pole. There is a version of the letter for a good little boy and a version for a good little girl. You choose what works best for your family. I love that a letter from Santa is special and totally inexpensive. You want to be able to save your Christmas cash for festive treats and special souvenirs at the park!
Christmas Disney Surprise Printables:
Download the file that you would like to use above. Print it onto paper. Use color so it's especially cute.
The body of the two letters from Santa are just a little bit different...depending on what template you choose. It is a poem, so we made sure that all of the text rhymes. The most important and exciting part of the letter is at the very end, when it announces a trip to Disneyland!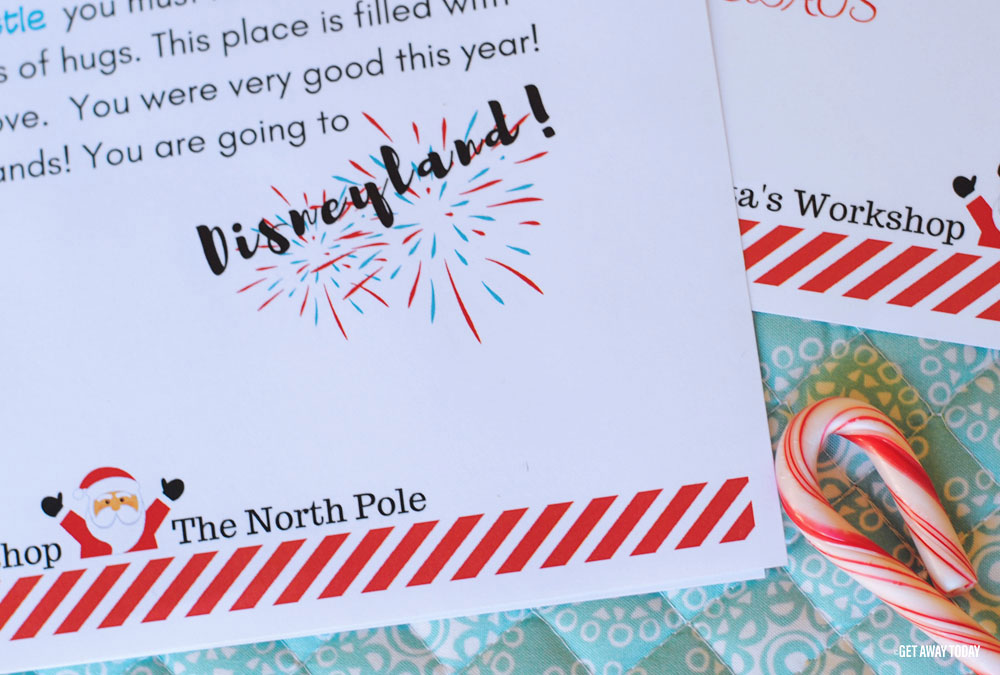 The letterhead is official from the North Pole. On the boy version, Santa wears a Mickey Mouse hat. On the girl version, the reindeer wears a Minnie Mouse hat.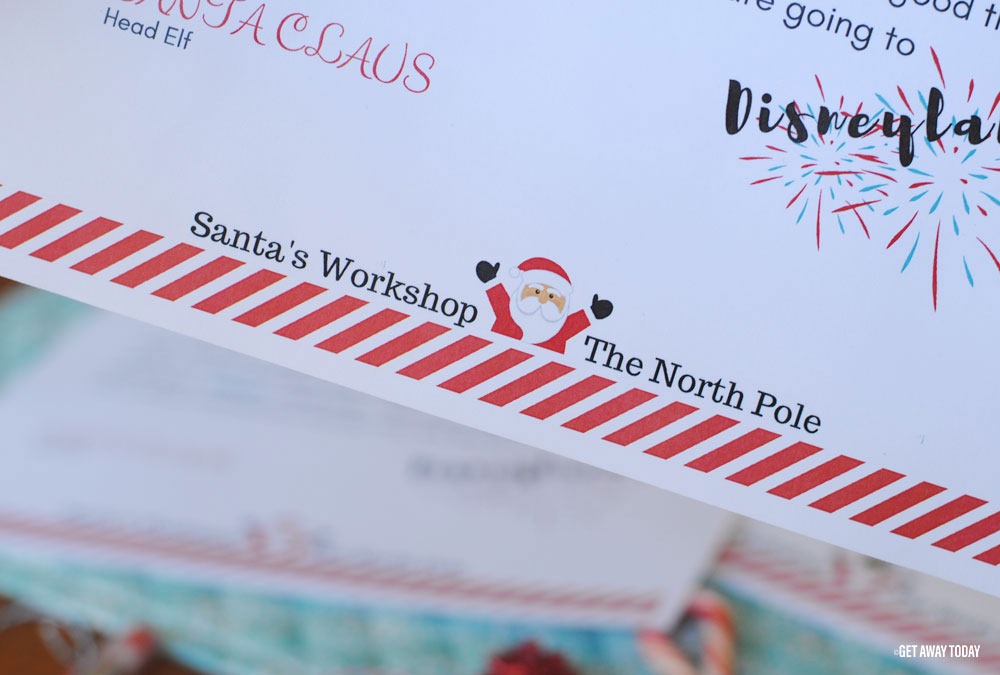 Fold the Santa letter and slip it into an envelope. Add some sparkly confetti to the envelope or slip in a candy cane treat to make it magical.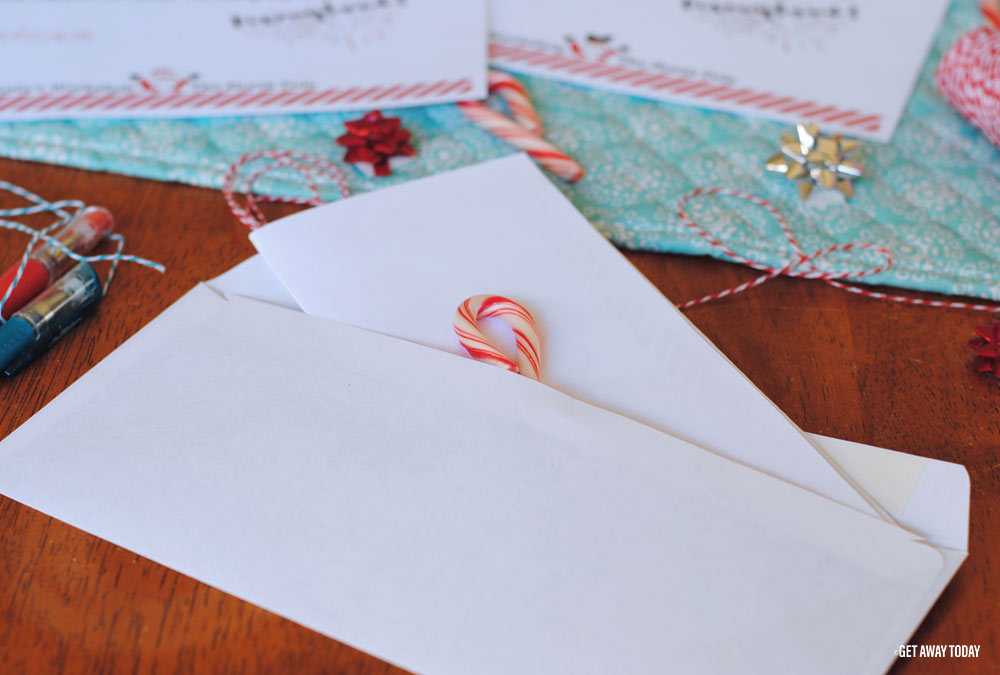 Address the letter to your child. Make sure you put the return address as Santa's Workshop at the North Pole. Or, add a little gift tag from the big man himself!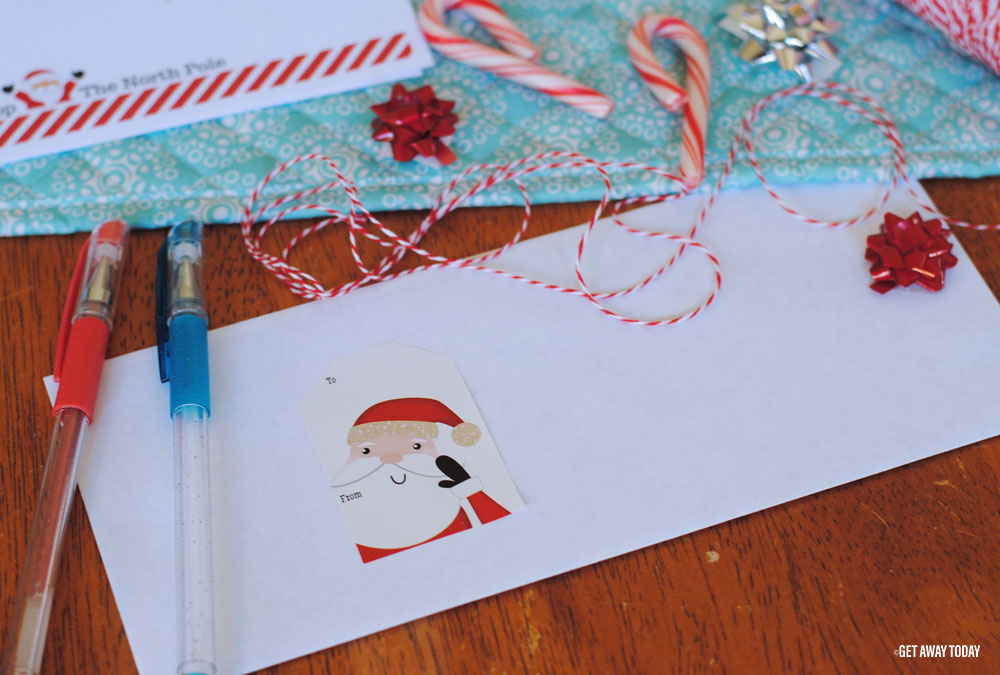 You can slide the envelope into a stocking on Christmas morning. Or, tie it to the Christmas tree! I might put the letter on a stuffed Rudolph's back and let him deliver the news on the big day. It doesn't really matter how you deliver the Disney Christmas surprise; the message inside is what makes the gift so amazing!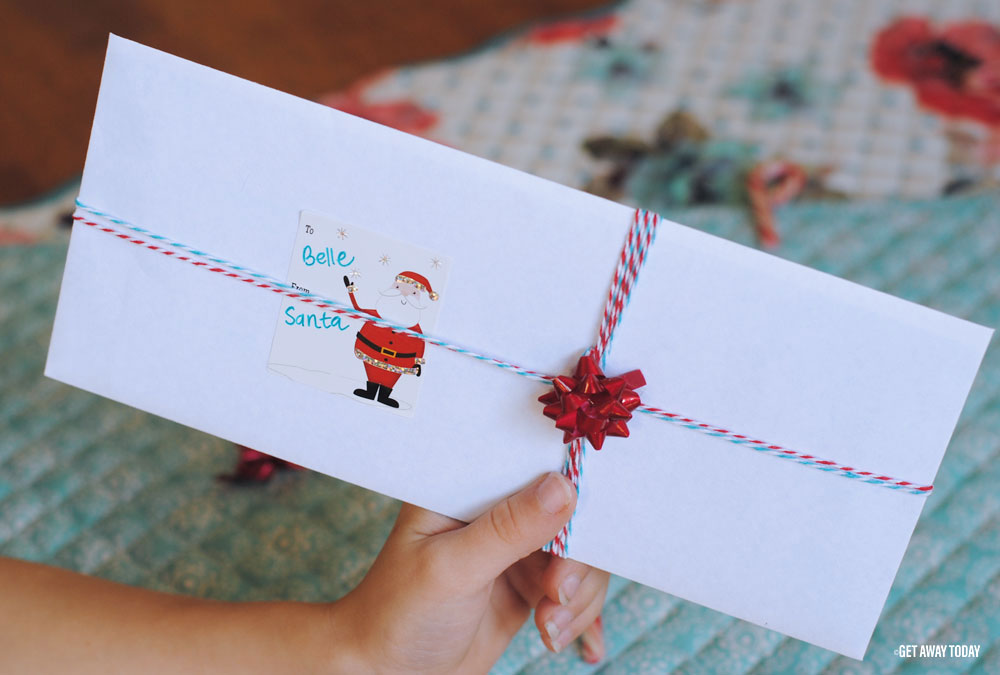 Make sure to have your camera ready on Christmas morning when you give your family a Disney Christmas surprise! It is a moment you will never want to forget.
And whether you plan to travel right now, or wait for a spring or summer break, Get Away Today can help. We have discounted Disneyland tickets available for this year and next, as well as exclusive hotel rates.
You'll save so much on your Disney Christmas surprise that you might want to jump for joy! Book any of our affordable Disneyland packages here or give our travel experts a call at 855-GET-AWAY. 'Tis the season to be merry – and what better way than with a Disney Christmas surprise?