For a limited time at Disney California Adventure Park, kids and their parents can experience Frozen Fun with their favorite characters from Arendelle. Dance parties, an Elsa and Anna Meet and Greet, a Frozen Sing-Along, and so much more are all part of the festivities. Sounds fun, right? We thought you could have a little bit of Frozen Fun at home too with these cute Olaf and Elsa finger puppets. Practice singing your favorite songs or make people laugh with Olaf's silly jokes. You can even bring your Frozen puppets along on your road trip to Disneyland!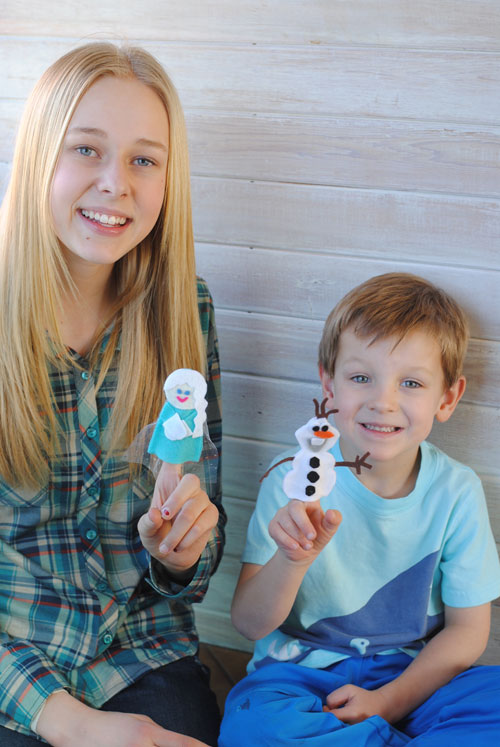 These finger puppets are so easy to create and with this simple shopping list, you will have everything you need in no time. Here is what you will use:

Olaf Pattern and Elsa Pattern
Colored Felt Squares
Glitter Fabric

Start by printing out the puppet patterns. Cut out the pieces and trace the lines onto the coordinating felt. Then, cut out each piece.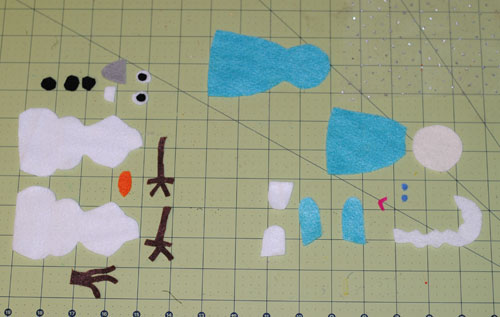 To make Olaf, follow the instructions below: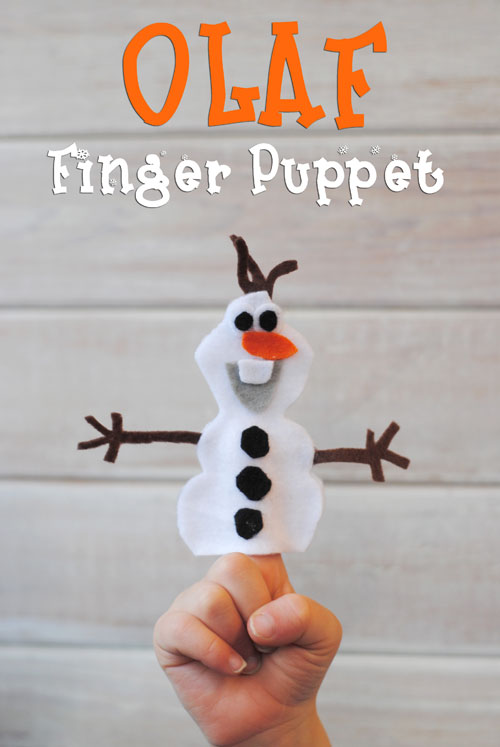 Glue the arms and hair onto one of the Olaf body pieces.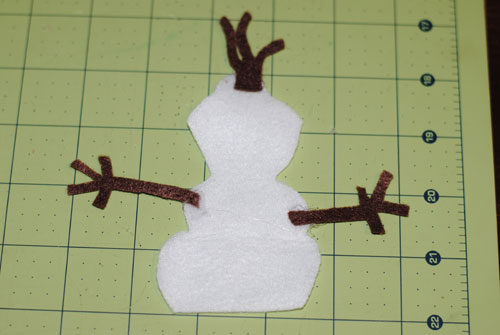 Glue the rest of the Olaf pieces onto the second Olaf body. Start with the bottom layer and work towards the top.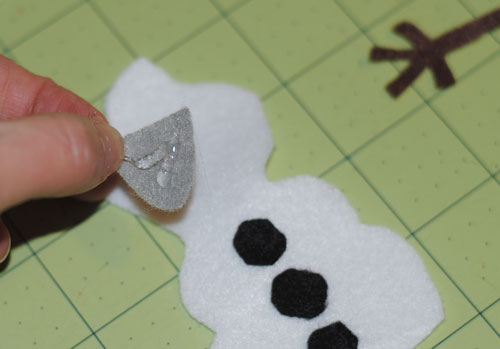 It should look like the picture below.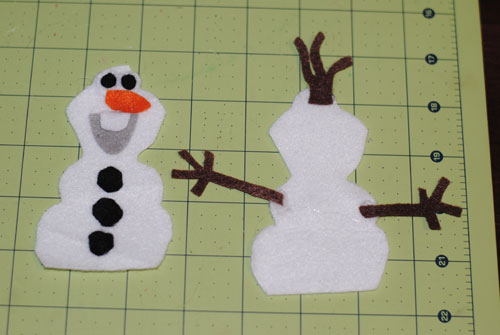 Then, outline the bottom Olaf body with hot glue. Be sure to leave the bottom open so your little fingers can slide in.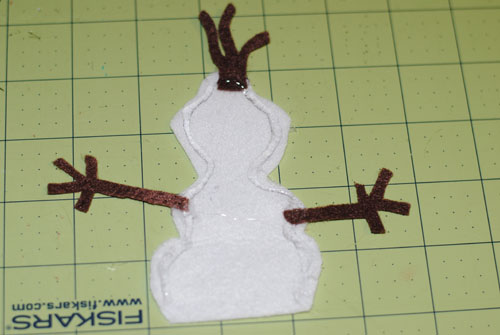 Press the two bodies together to make the finished Olaf Puppet!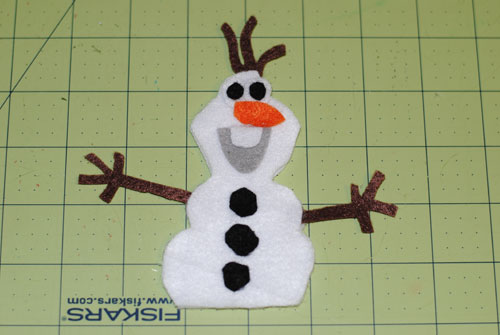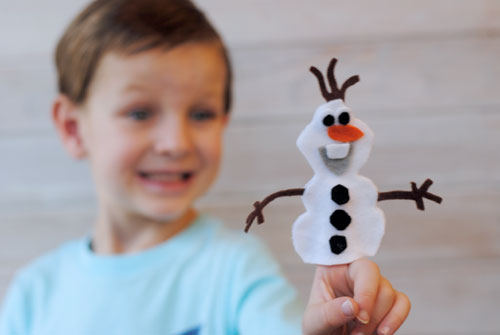 To make Elsa, follow the directions below: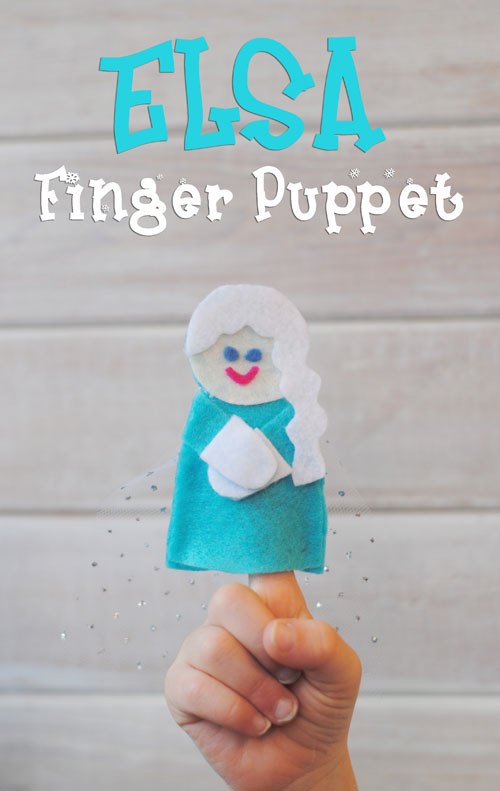 Glue the head onto Elsa's body.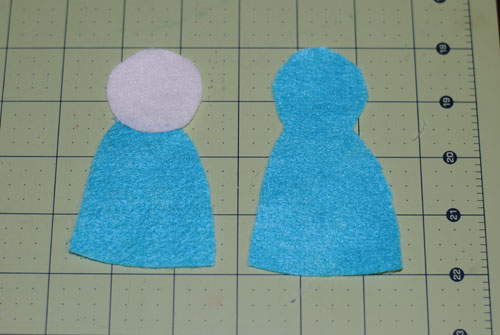 Add the arms. Glue the arm on first and then put on the gloves. You can glue the arms up, like she is "letting go" or have them crossed over her body.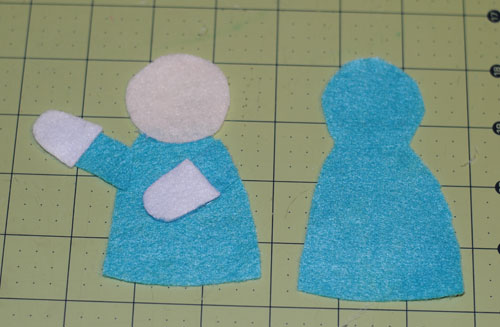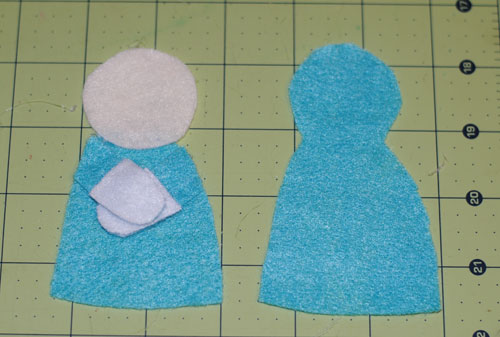 Glue the face and hair onto Elsa.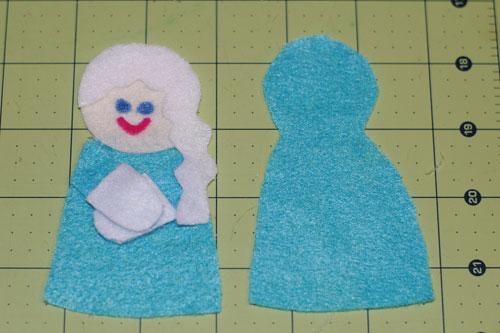 Glue the corners of the cape onto the shoulder of the bottom Elsa body. You can make a little pleat in the back of the cape and secure it to the felt Elsa body as well.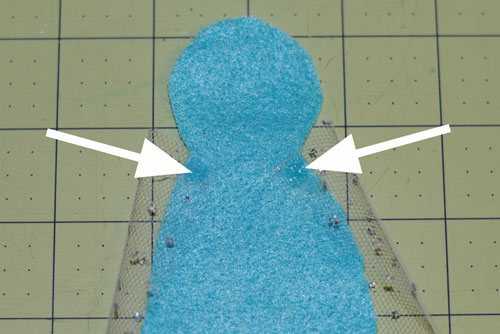 Outline the bottom Elsa body with hot glue. Make sure to leave the bottom open. Then, place the top Elsa body onto the bottom and press them together. It's as easy as that!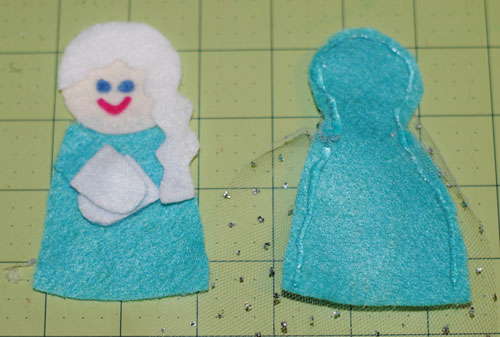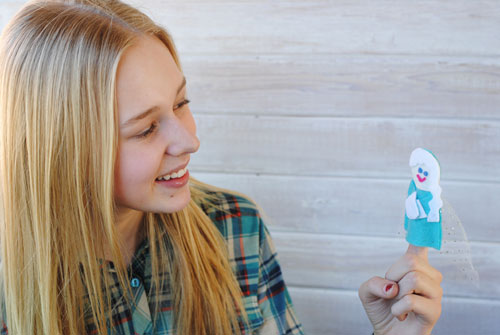 Check out these other great articles: