There's nothing like Frozen ice cream in the summer. We share the best Frozen ice cream recipe and give you a free printable for your Frozen ice cream cones.
Even though it is summer, we can still have a lot of FROZEN fun. Disney just opened an amazing new musical production, Frozen - Live at the Hyperion in Hollywood Land at Disney California Adventure Park. This dazzling live show is full of our favorite Frozen characters. The set is spectacular and the Broadway quality musical numbers are entertaining for all age groups. You won't want to miss it! In fact, you'll want to grab a Fastpass for it first thing in the morning to make sure you don't!
To help us cool off and experience what Frozen things do in summer, I designed a Frozen Summer Sugar Cone Wrap that is Olaf approved! Decorate your sugar cones in the cute wrap and then fill it with delicious homemade ice cream. Hone in on your Elsa-like powers to turn cream, sugar, and vanilla, into delicious frozen ice cream. It only takes about 10 minutes to make and, trust me, you won't want to let this treat go.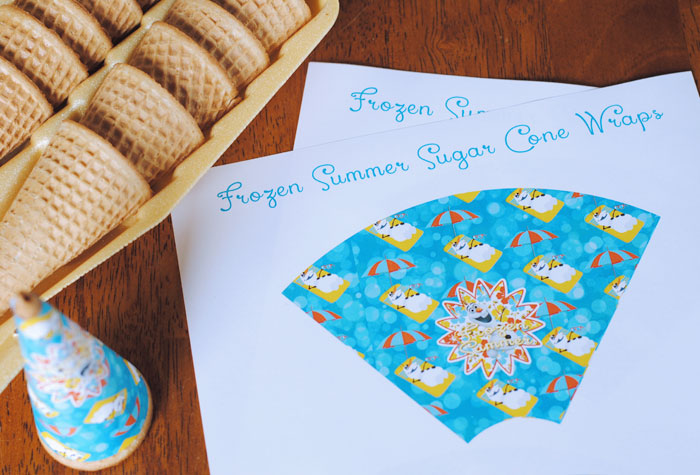 Cut the individual Frozen ice cream cone wraps out.
Wrap the printable around the cone and snug it in tight. Tape along the edge with clear scotch tape.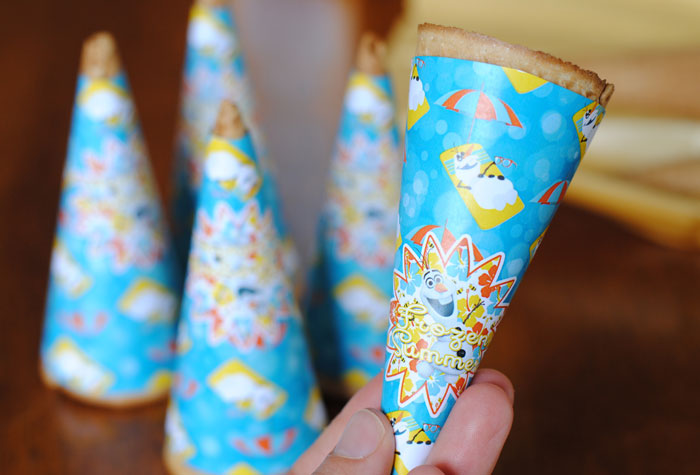 Once your Frozen ice cream cones are ready, you'll want to make your Frozen ice cream!
Homemade Frozen Ice Cream Recipe
1 cup half and half
1 tsp vanilla
2 tbs sugar
You'll also need crushed ice and rock salt... but you don't actually eat these ingredients.
Place the ingredients into a quart size ziplock bag and seal it completely.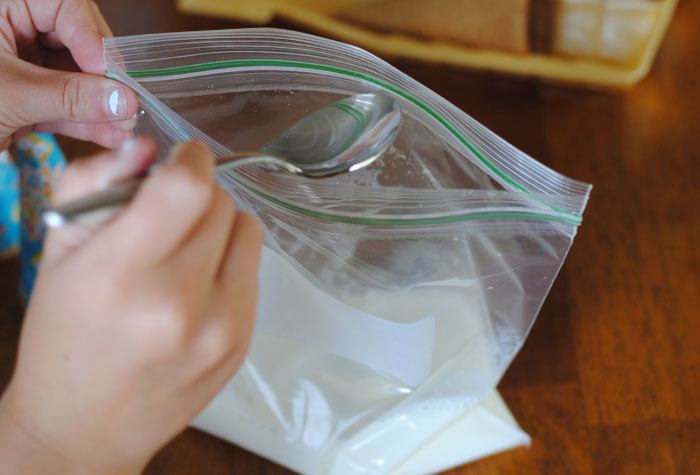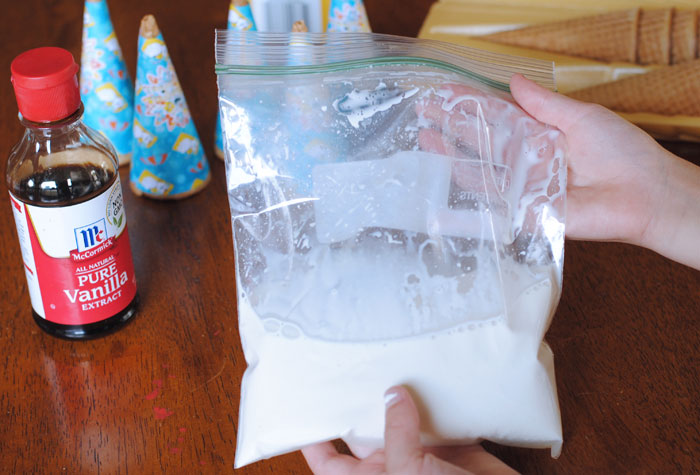 Put three cups of crushed ice into a gallon sized ziplock bag. Add 1/3 cup of rock salt. You can find it in the baking isle at the grocery store.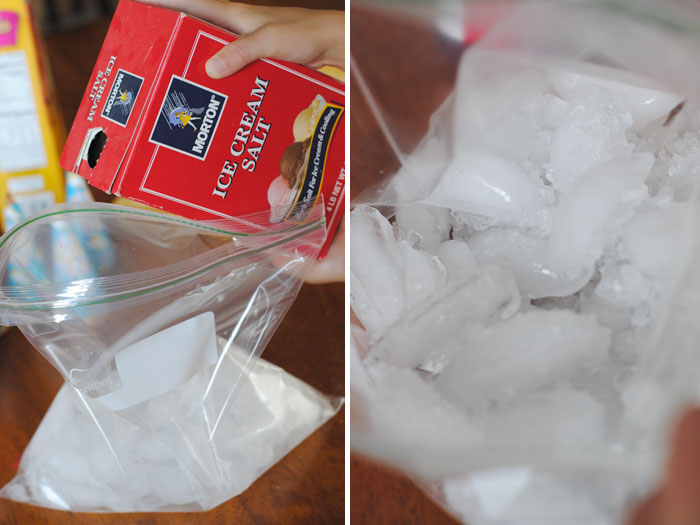 Put the cream bag inside the ice bag and then seal the top.
Shake and gently massage the cream through the bags for about 10 minutes. The ice will freeze the cream and turn it into a very tasty frozen treat!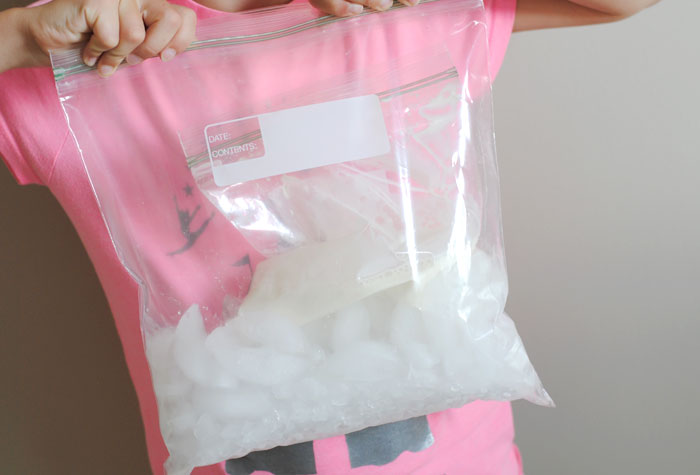 When it is ready, pull the ice cream bag out of the ice and rinse it briefly in cold water to get the salt off the outside.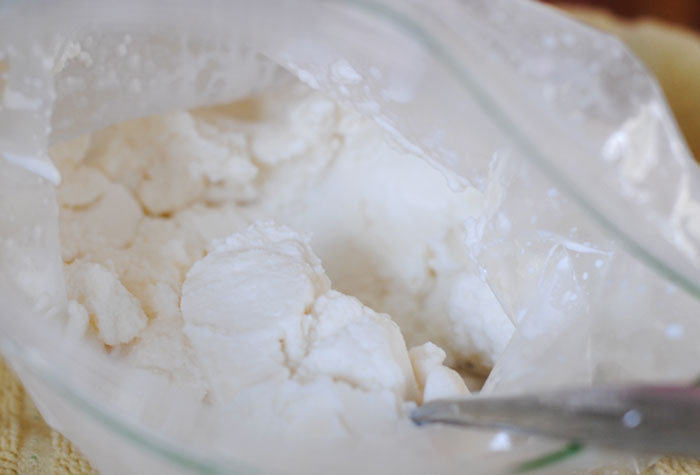 Scoop it into the prepared Frozen wrapped cones and top it with your favorite topping!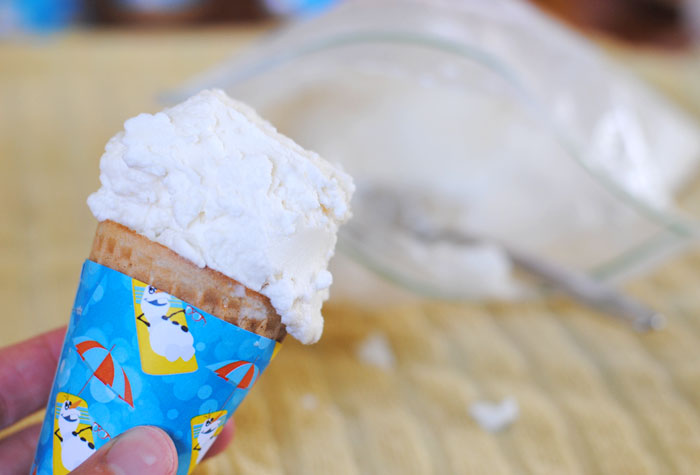 Enjoy your treat quickly. This Frozen ice cream "feels the love" and melts pretty fast. So, don't delay in eating it. Although, once you taste it, I'm certain you won't hesitate gobbling it up. Have fun doing what Frozen things do in summer.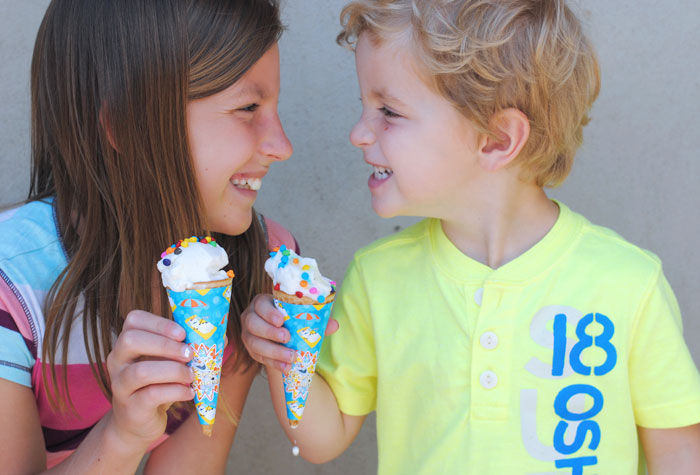 Once you've had your summer Frozen fun at home, be sure to experience the ultimate Frozen fun at the Disneyland Resort! Of course, the Frozen highlight is the new Frozen - Live at the Hyperion show which plays up to four times daily during the summer, and three times daily other times of the year.
You can also see Anna, Elsa and Olaf as part of the Paint the Night Parade at Disneyland, get a glimpse of Arendelle on the Storybook Land Canal Boats in Fantasyland, and even get a Frozen transformation at Anna & Elsa's Boutique in Downtown Disney!
With so much Frozen fun to be had, you'll want to book your Disneyland vacation right away. Book any of our Disneyland packages online or call our Disney Experts at 855-GET-AWAY.

Check out these other great articles: