Are you ready to have some Frozen fun? This tutorial will teach you how to freeze glass and create ice castles just like Elsa! First, you will etch glass so that it is "frosted." Then you'll create your very own ice castle out of clay to display on your frozen glass platform. Harness your icy powers and get ready to have a blast.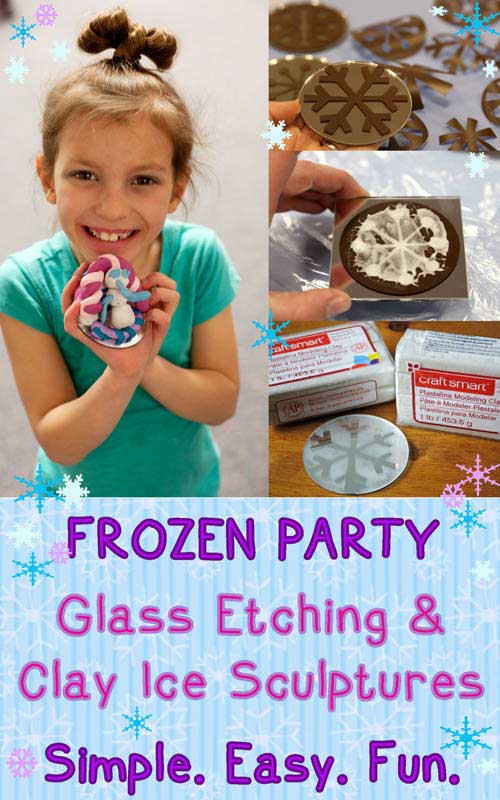 To etch a glass platform, you will need:

• Round or Square 3-Inch Glass Mirrors
• Etching Cream
• Sponge Brush
• Vinyl Snowflake Stickers
• Sink and Running Water

Place a vinyl snowflake sticker onto the glass mirror. We cut ours with a Cricut machine.
You could also buy pre-cut snowflake vinyl or even cut your own by hand. Make sure that the edges are pushed down flat and there are no air bubbles. You don't want the etching cream to run under the sticker.




Cover the area of the glass that you want to be etched with a thick layer of etching cream. (Some of our party guests didn't put on a thick enough layer of cream and their glass turned out to be less frosted then those who applied a heavy coat.) It is okay for the cream to cover the vinyl areas.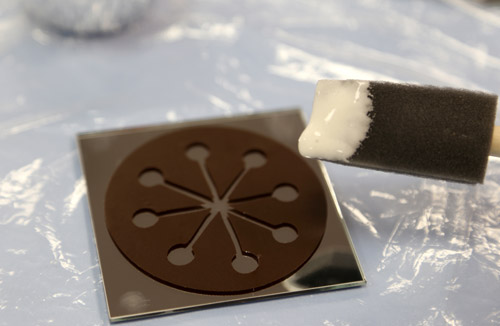 The etching cream is very easy to work with. It has a similar consistency as school glue. It can harm furniture and clothing, so make sure to cover your work surface with a table cloth and warn the participants to be careful not to get it on their clothes. Let the cream process on the glass for at least 20 minutes.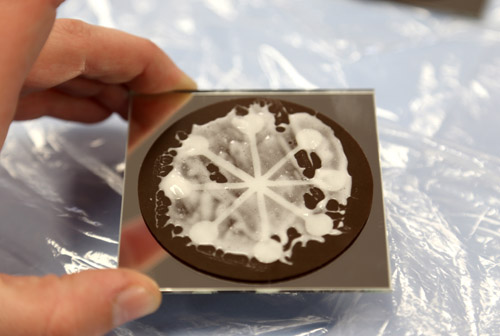 After 20 minutes peel off the vinyl and wash the cream off of the glass by running it under warm water. The areas where the etching cream was touching the glass will now be white! Just like Elsa your party guests will have made the glass FROZEN!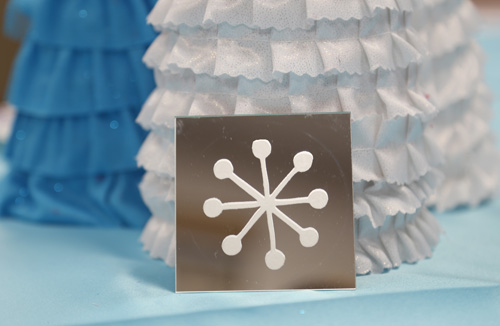 Now that the glass platform is frozen, it is time to build the ice castles.

We used soft molding clay that I purchased at the craft store. I bought a wide variety of colors so the kids could mix and mold and create whatever their hearts desired.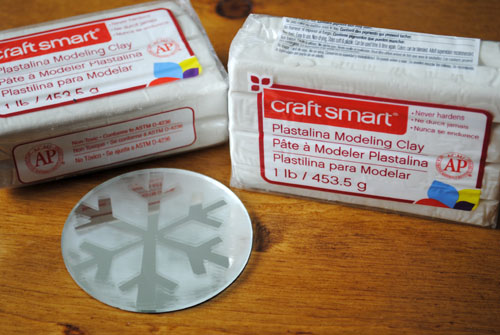 Everybody just let their creative powers go and built some amazing ice castles to display! Place the finished clay ice castles on top of the etched glass mirrors.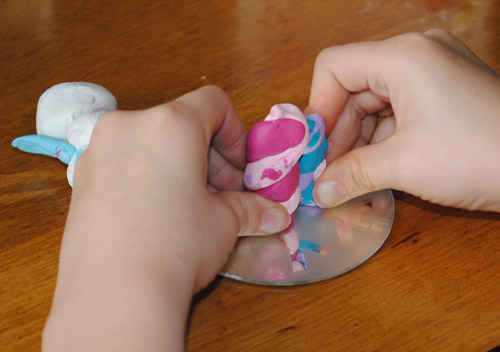 After you've built your ice castles, be sure to build some cool memories with your family at the Happiest Place on Earth! Right now you can meet Elsa and Anna inside Fantasyland in a frosty spot that Olaf has prepared. Let us help you plan your next Disneyland vacation before the best deals melt away! Book online or call our Disney Experts at 855-GET-AWAY.


Check out these great articles for more Frozen fun:

Frozen Inspired Party Game - Free Printable
Eat Like a Princess: 3 Meals Inspired by Frozen
3 Frozen Activities for Magic at Home
Elsa Inspired Dress Tutorial